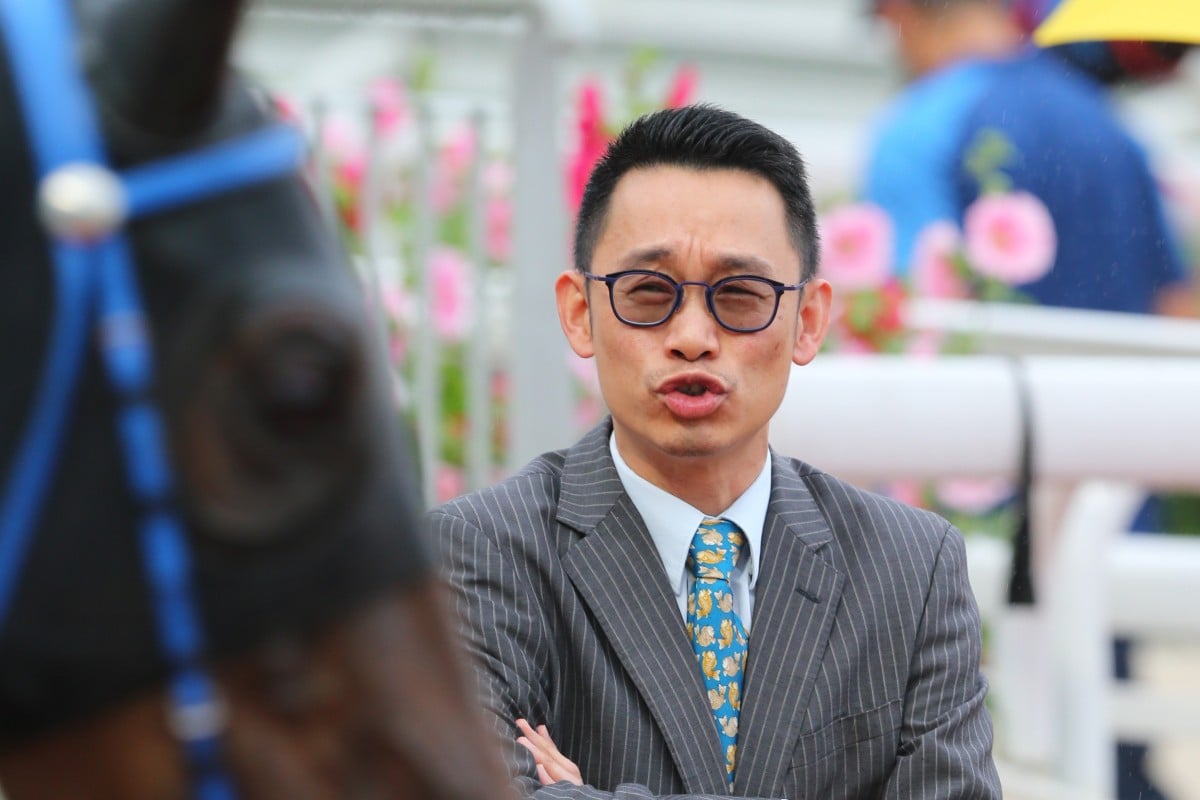 There are two reasons Jimmy Ting Koon-ho still rides his horses in work over 15 years after retiring as a jockey – it helps him get to know them and it stops him from getting "too fat".
Ting was a jockey in Hong Kong from 1988 until 2003 and says he is only about eight pounds (3.6kgs) heavier now than he was during his time in the saddle, weighing in at roughly 120 pounds.
Now in his first year as a trainer, the 45-year-old regularly rides his horses in gallops.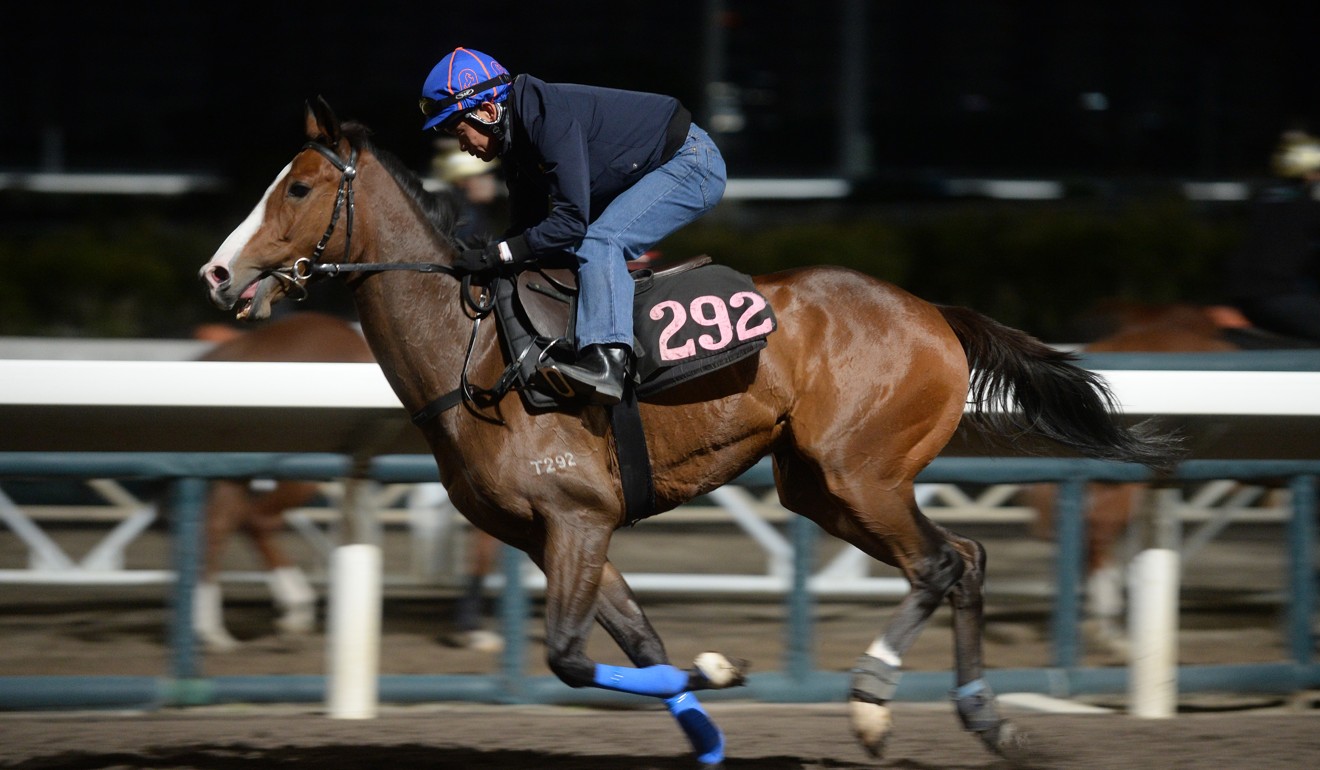 "I like to keep fit, I don't want to be too fat. I learn more in the mornings so I can see when to run the horse, what is the fitness of the horse and what are the habits of the horse," said Ting, adding that he has no plans to stop riding work. "I will keep going until I can't ride."
Ting takes five horses to Happy Valley on Wednesday night, including smart youngster Yee Cheong Baby.
Jimmy Ting keen to impress legend Brian Kan with his own 'style' on training debut at Sha Tin
The three-year-old was ultra-impressive on debut a month ago, saluting at the Valley in Class Three over 1,000m despite lugging 133 pounds, rocketing him straight into Class Two company.
Yee Cheong Baby's second Hong Kong start comes in the Class Two Suffolk Handicap (1,200m) and Ting admits the step-up to 1,200m is an unknown after the gelding didn't run further than 1,100m in Australia before making the move to Hong Kong.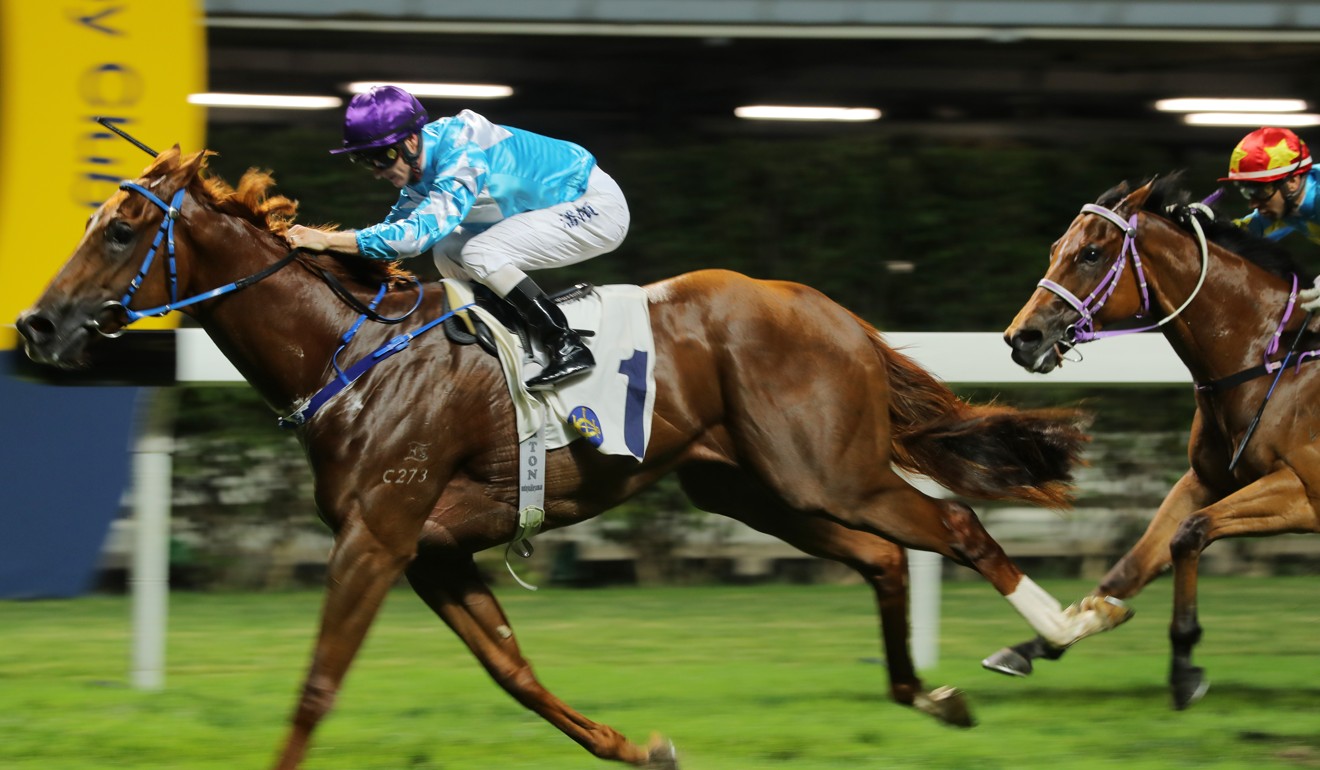 The horse's four starts in Australia netted a win and a Group Three second behind impressive sprinter Graff, but Ting is only hopeful rather than confident that he will handle the trip.
"Last time it was a hard win. His first time out at only three years old carrying 133 pounds, it's very heavy but he is a nice horse," he said. "This time is his first run over 1,200m so I don't know if he can handle it or not, I hope so."
Ting said he has seen noticeable improvement from the horse since he arrived in Hong Kong in November last year and expects him to be right at home in Class Two.
"After we gelded him [in January] he has improved so hopefully he can handle the 1,200m," he said. "I think he will improve and he can win at Class Two level."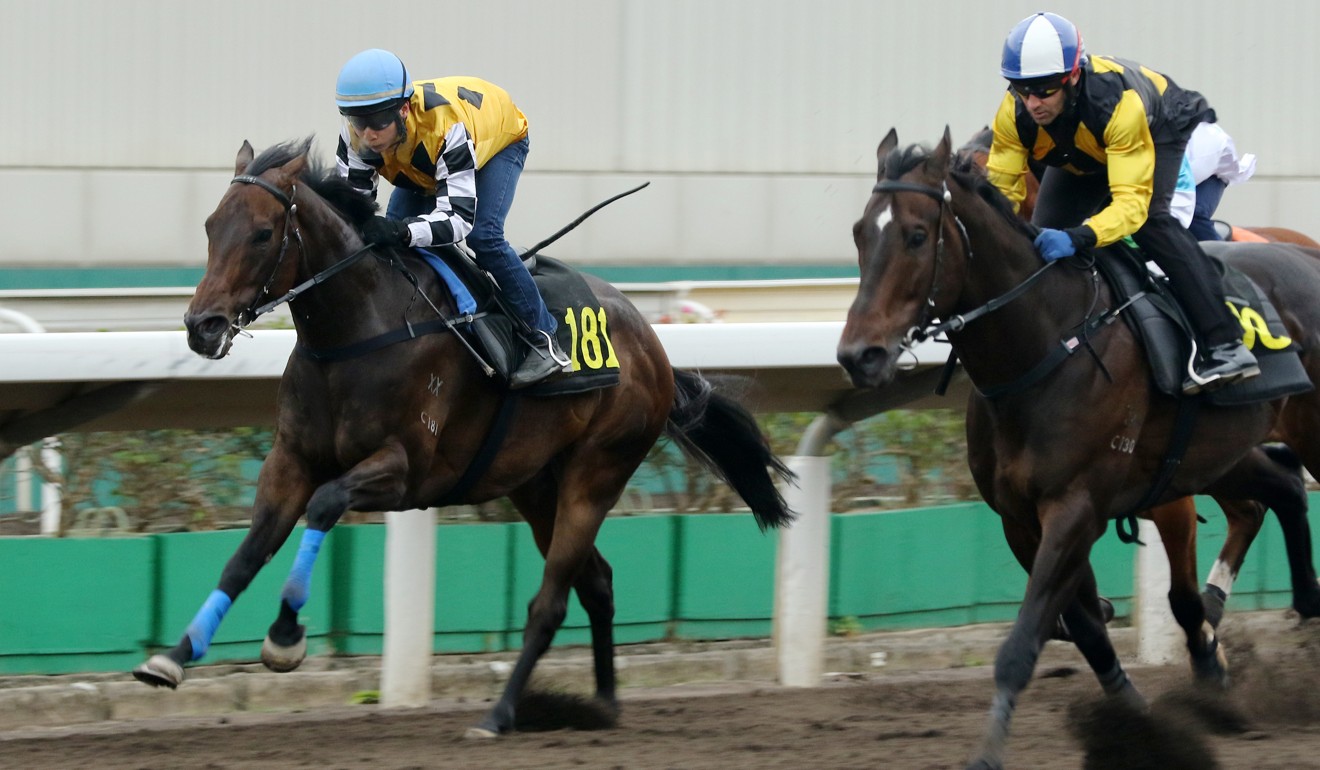 Zac Purton again takes the ride after partnering the horse on debut and the pair get the benefit of the inside alley as they tackle the likes of Tornado Twist, Fat Turtle and Montreal in what is sure to be a willing contest.
Among Ting's other runners is Telecom Puma, a four-year-old who has gradually improved since stepping out in Hong Kong for the first time in February.
Jimmy Ting unleashes Telecom Puma at Happy Valley as first-season wonder sets new goal
His first three starts have netted a seventh, a fourth and most recently a third and Ting thinks now might be the time for the gelding to break through for a victory in the Class Three Norfolk Handicap (1,200m).
"His form is improving and I think he has his chance to win," he said.
Ting also saddles up Big Bang Bong, Takingufurther and Letsgofree as he looks to add to his 33 winners for the term.