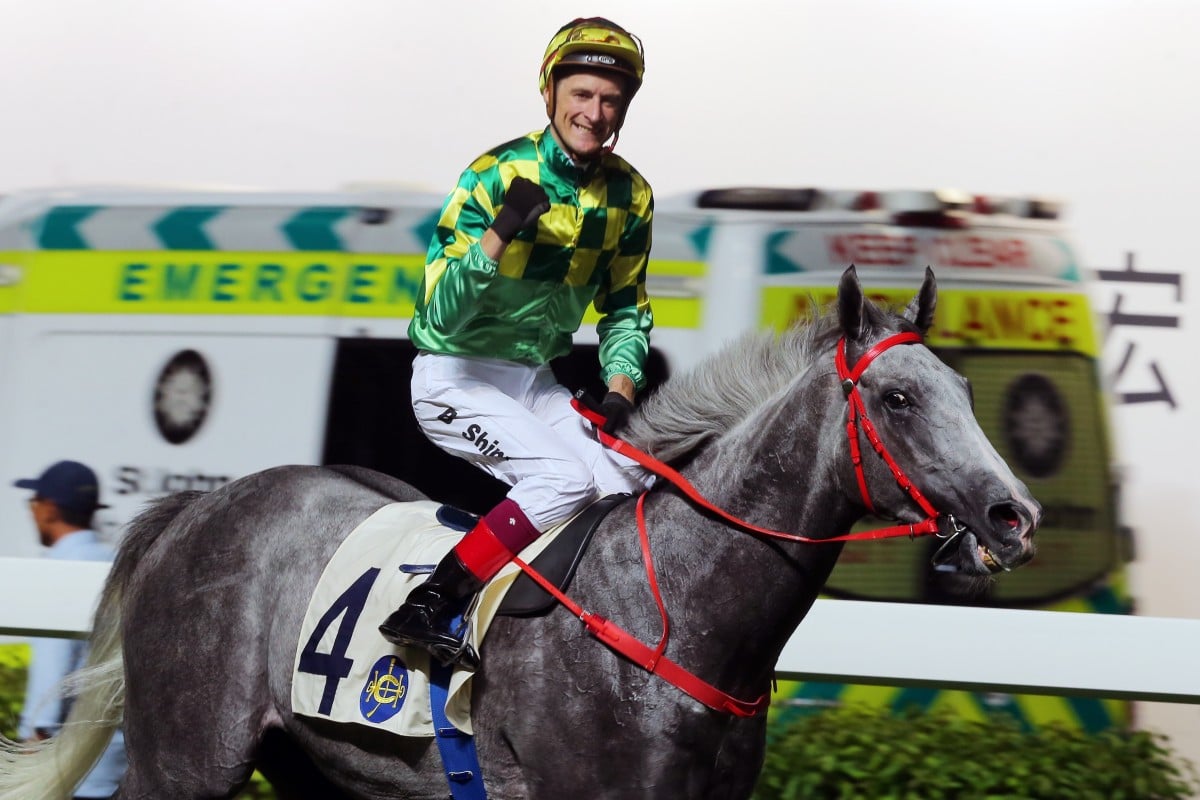 Blake Shinn's unlucky run of seconds is over after the star Australian jockey secured his first Hong Kong winner with his first ride at Happy Valley on Wednesday night.
The 31-year-old had been riding well without winning – his five seconds were more than any other jockey – and he was keen to get the monkey off the back before starting a suspension which sees him miss the next three meetings.
But there is no need to worry any more, Shinn is on the board thanks to a smart front-running ride aboard Danny Shum Chap-shing's Green Dispatch.
"It is just pretty satisfying really. When you think about everything I've been through my whole career, a lot of ups and downs, I had to really overcome a lot of adversity to be here," Shinn said.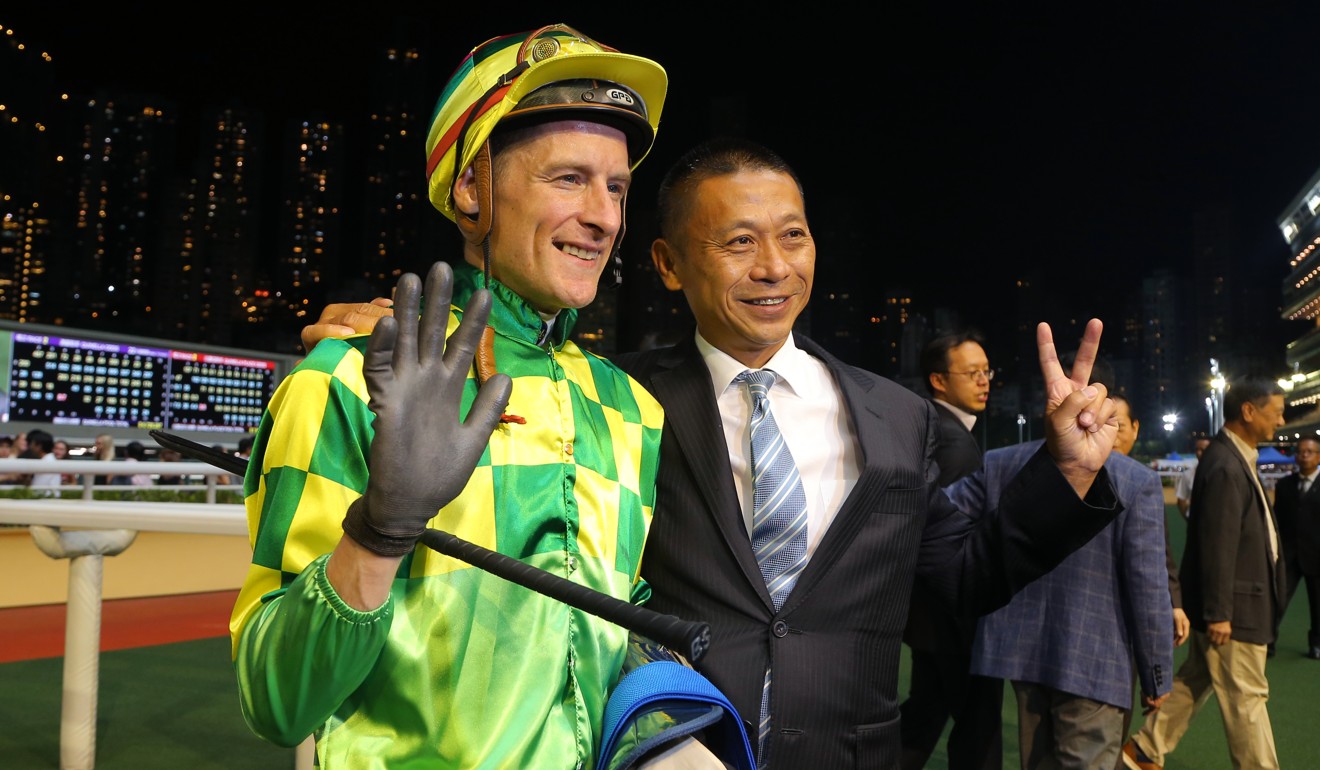 "You think of all the people who've had confidence in you and supported you to get here – the Hong Kong Jockey Club, all the people back home in Australia – you're just trying to do everyone proud.
"I've learned through my experiences that you've got to be pretty level-headed. I'll keep working hard – I've got a long way to go – but it's just very rewarding and satisfying."
Green Luck continued his good run of form by taking out the feature – the Class Two Big Wave Bay Handicap (1,650m).
The Caspar Fownes-trained five-year-old ran over the top of his rivals under the guidance of Joao Moreira to beat Helene Charisma and Harmony Hero, setting a new track record for the 1,650m trip of 1:38.58.
"I'm very impressed. I've said it for a while, this horse is triple figures no risk. It's nice to see him do that because that was quite a tough effort really, to get going from where he did and at the end he was very strong on the line," Fownes said.
"He came here with a bit of character, this horse. He's got a big engine but we just had to get into his head and sort him out, which we did. His first trial, he had no interest but we got him right and he hasn't looked back.
"It's great that he's started this season off well and hopefully we can go onto bigger things with him."
Jimmy Ting Koon-ho's Hardly Swears (Keith Yeung Min-lung) provided the shock of the night, storming home to salute at $65 and knock most punters out of the triple trio.
The five-year-old had finished ninth in his only previous start and not even the trainer himself expected to see him in the winner's circle after the 1,000m contest.
"It was a surprise. I think 1,200m will be better. Last season, his one run here was not bad, but I didn't think he was fast enough to stick with them over 1,000m," Ting said.
"We were lucky they went crazy up front and the last 100m he was able to finish off strong.
"He has improved a lot – he was a bit naughty and a bit nervous last season, but he is much more calm now."
Douglas Whyte continued the sensational start to his new career with Last Kingdom (Alberto Sanna) leading all the way to break his Hong Kong maiden and make it three straight meetings with a winner (from just 11 runners) for the trainer.
"He's been a bit of a difficult horse," Whyte said. "He's had a bit of a mouth issue and been really keen but he's learned to switch off nicely in the mornings.
"It's easy to ride the nice ones but when you get the difficult ones, as I said from Adonis, it's a great satisfaction. I think after that he might enjoy it and gain a bit of confidence."
Another who broke a long drought was jockey Jack Wong Ho-nam, who guided Me Tsui Yu-sak's Very Sweet Orange to victory for his first win since April 22, snapping a run of outs that had extended to 97.