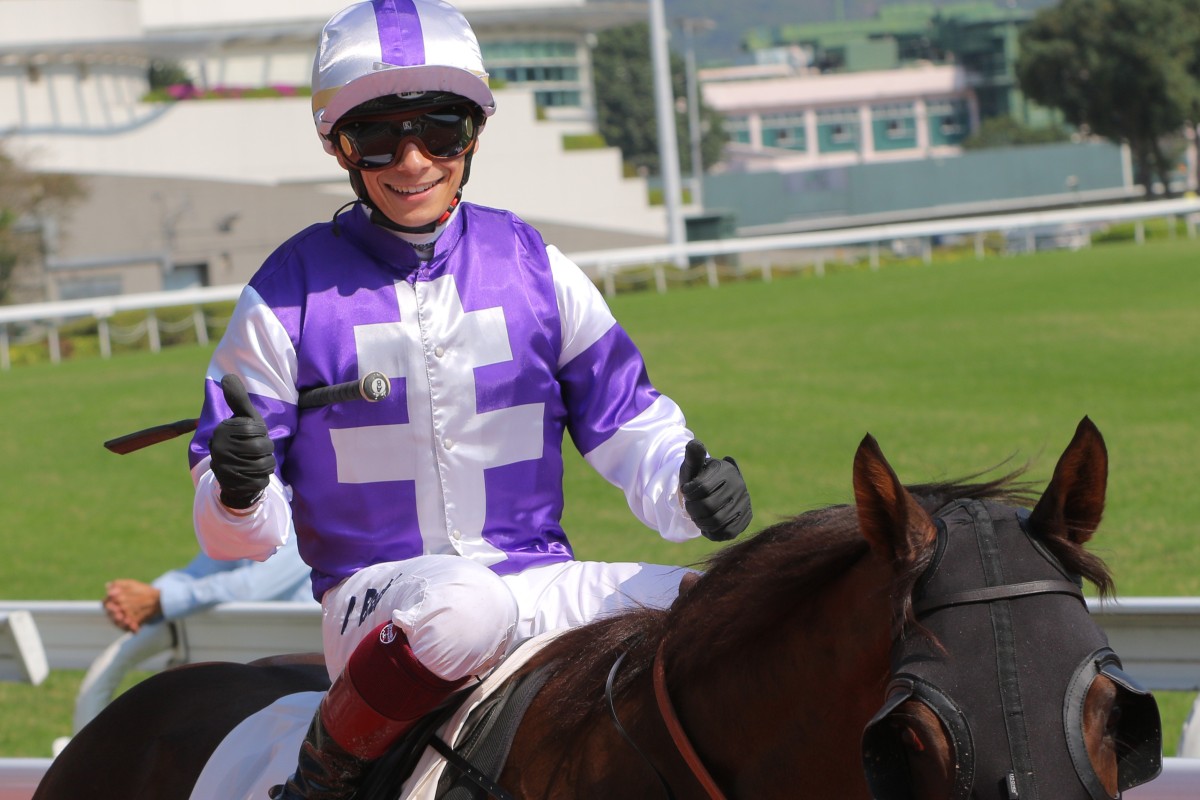 Alexis Badel received rave reviews after landing the first winner of his short-term contract at Sha Tin on Saturday, with trainer Richard Gibson declaring that "Hong Kong is a better place with him".
It was Gibson's Unicornbaby that handed Badel his first success since returning to Hong Kong last week and the Englishman wasn't holding back with his praise.
"It's great to have Badel back in Hong Kong because Hong Kong is a better place with him," Gibson said after the jockey produced a gem of a ride to salute from barrier 13.
"We knew the horse was well-rated but we were very anxious about the draw, but Badel gave the horse a fantastic ride."
Badel was thrilled to get the ball rolling so early in his stint – which runs until February 28 – and is hopeful there is no limit to what the next four months hold after riding 10 winners in just under four months last term.
"It's always very important to break the ice as soon as possible in Hong Kong. This has happened at the right time," said Badel, who recently spent a lengthy stint on the sidelines after a sickening fall in France.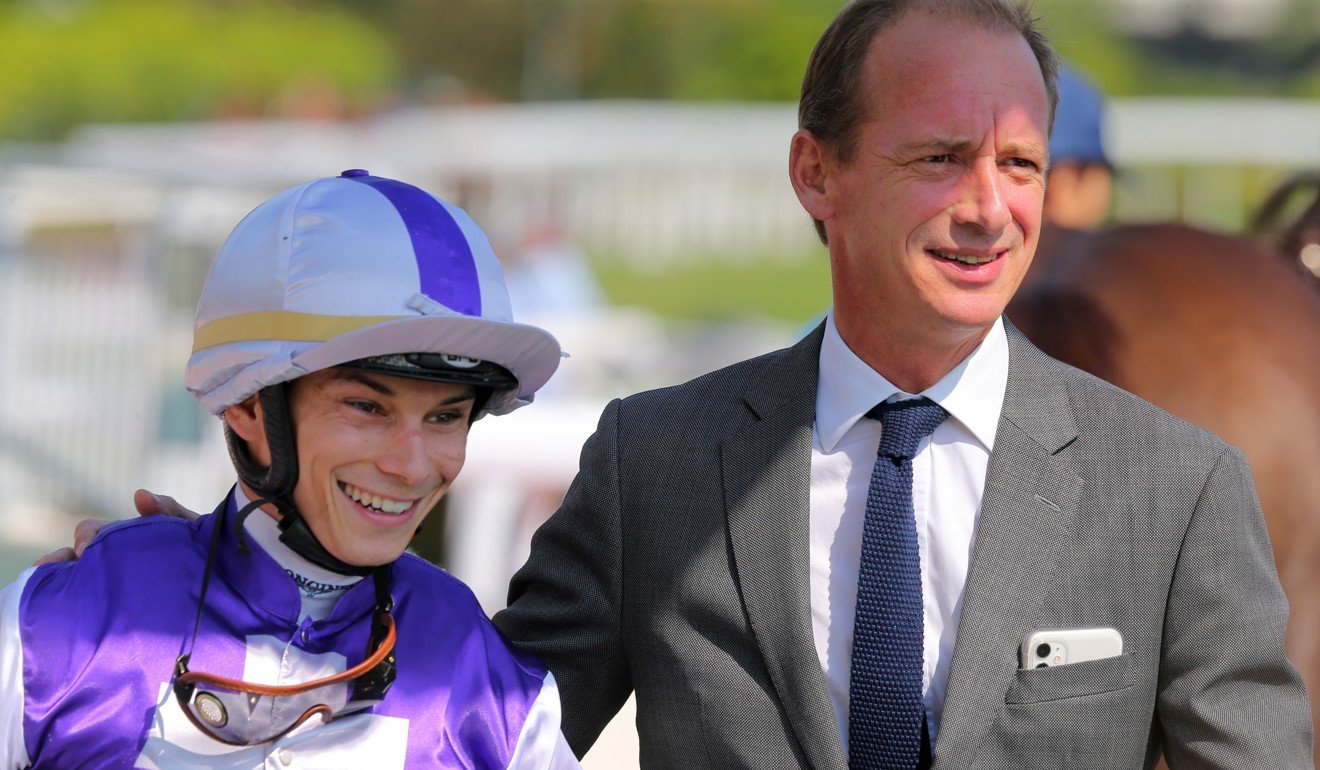 "I need to win a lot of races. We have the example of Silvestre de Sousa, who is very successful on a short-term contract – he is a good example for me. I need to try to win a Group One this season."
Badel went to the races with a full book of 10 rides on Saturday – "the trainers have been great with me so I'm very thankful" – and he is eager to ensure he is riding quality as well as quantity moving forward.
"It's all about trying to pick up the good rides and the horses that are ready to win. You need to work very hard to find the good rides," he said.
His performance aboard $27 chance Unicornbaby in the Class Four Panasonic 4K TV Handicap (1,400m) should help his cause, with the Frenchman finding cover from the wide alley and unleashing the four-year-old in the straight after travelling just forward of midfield.
It was the gelding's first win at start number nine and came at his first run in the grade, with Badel pleased to deliver for Gibson.
"I like Richard, he's been a support since my first season and it's always a pleasure to win for him," he said.
De Sousa makes his return next weekend and while Badel knows that means more competition, he is ready to meet the challenge head on.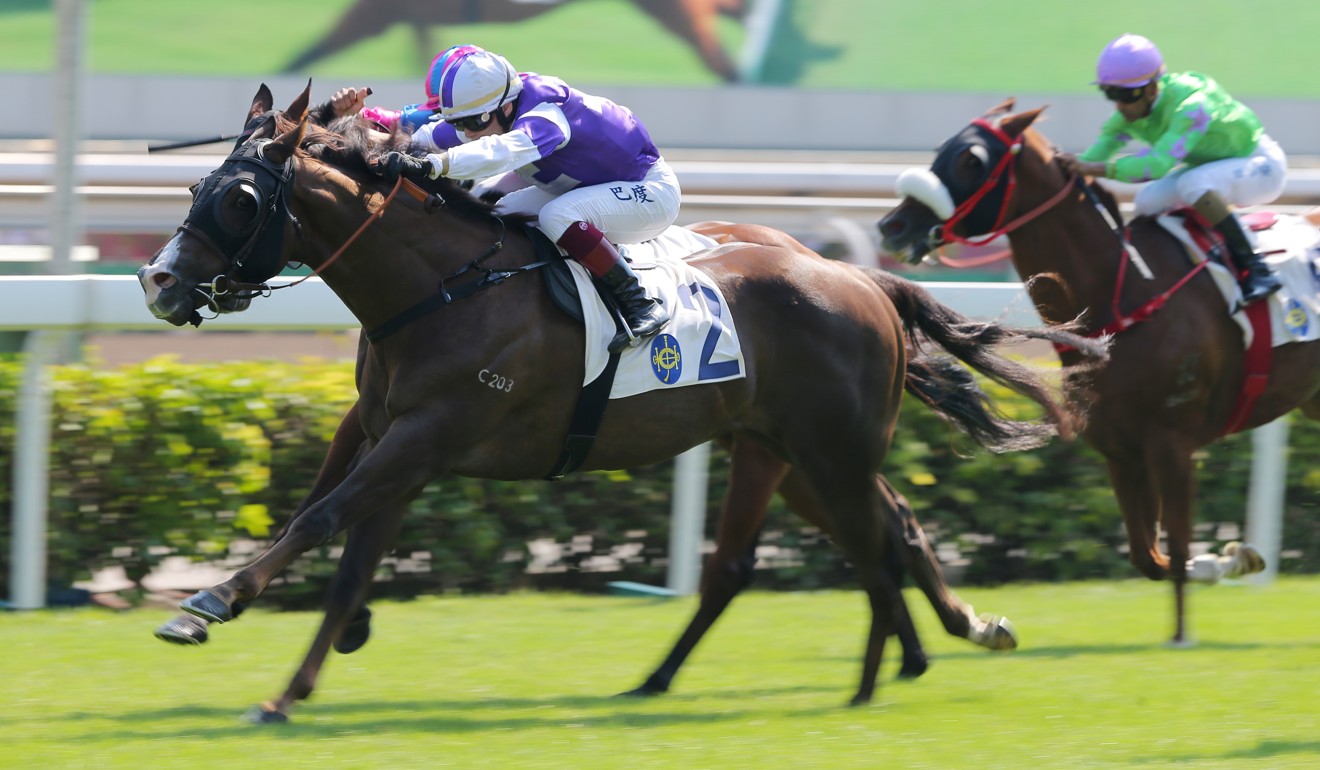 Last season De Sousa set a high bar for jockeys visiting Hong Kong on part-season licences – which Badel has done since 2016 – with 44 winners in five months, including the Group One Hong Kong Cup on Glorious Forever, but Badel insists he won't be comparing himself to the Brazilian.
"That's competition, I like it. That's the way I like to do my job, it's all about competition so I just have to be good," he said.
Badel already has one eye on December's international day and he has rides in all three of next Sunday's Group Two lead-up races – Little Giant in the Jockey Club Sprint (1,200m), Simply Brilliant in the Mile and Ho Ho Khan in the Jockey Club Cup (2,000m).