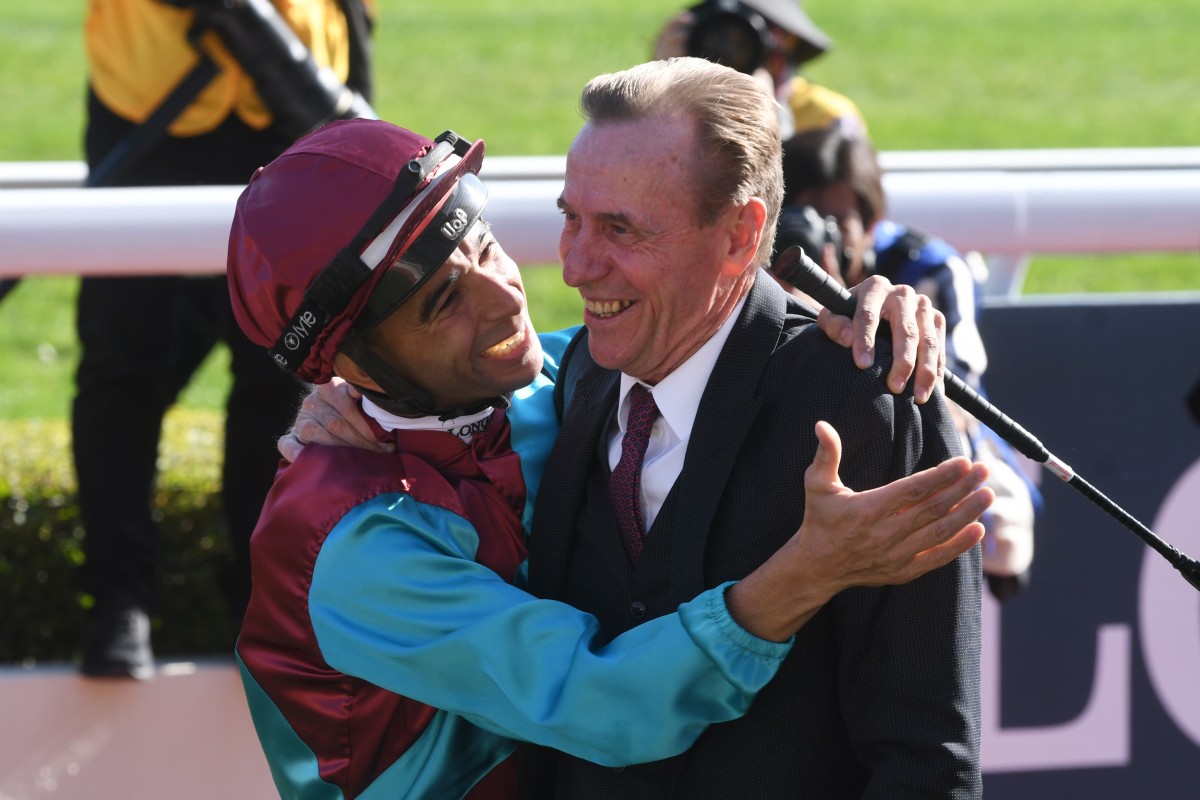 It takes a lot to get John Size emotional on a racetrack but for a brief moment Beat The Clock's enormous win in the Group One Longines Hong Kong Sprint (1,200m) did just that.
John Moore's gun three-year-old Aethero was all the rage in the build-up to the race and jumped a $1.50 favourite but, as he has done so often, Beat The Clock produced his best when it mattered to leave the master trainer in awe.
"It's very humbling to see a horse do that, it's an amazing feeling," Size said. "It's just his character, his will to win, his fighting spirit – all the good things that good horses have, he has all those attributes."
After choking up ever so slightly, Size returned to his matter-of-fact best in a flash when pressed on the impact the performance had on him.
"It's a natural thing to do when a horse does something that humbles you," he said.
The fact it was only Size's third HKIR success – to go with 10 seconds, two of which came on Sunday – is at odds with how typically prolific he is and the significance was not lost on him.
"It means plenty, of course. It's always meaningful to perform in front of your home crowd at an international level," he said, before tempering the achievement like only he can.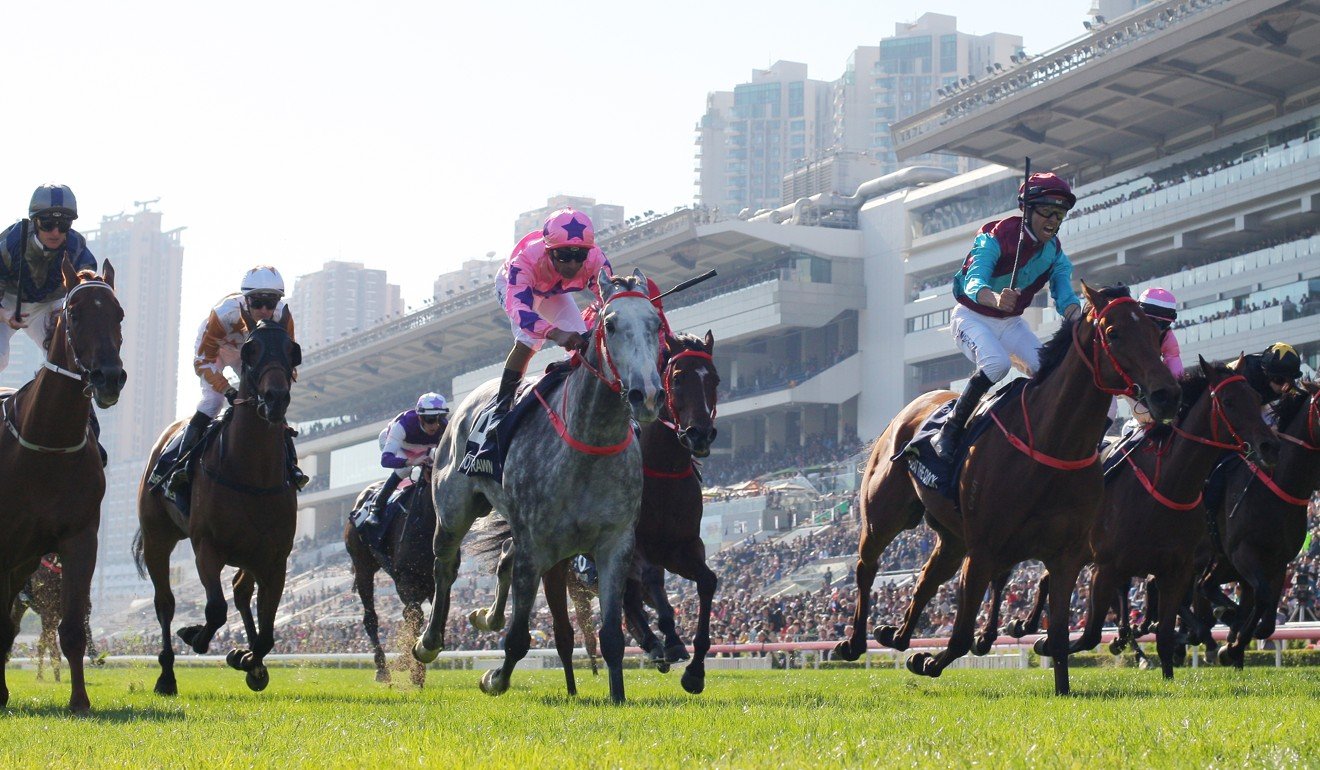 "Admittedly there's a hometown advantage and I think it plays out very well for Hong Kong horses, particularly with the sprinters, and we enjoy that."
Already Hong Kong's champion sprinter, Beat The Clock made it very clear he is still the top speedster in town and jockey Joao Moreira is confident he's got more to give.
"Some people were doubting how good he was but he proved that he's the best sprinter in Hong Kong," Moreira said. "The best part is that I don't think that's it, I think there's more to come from him."
Beat The Clock added to an already remarkable record by collecting his third Group One success, meaning the six-year-old has now won all three 1,200m Group One races in the calendar year after his Centenary Sprint Cup and Chairman's Sprint Prize victories.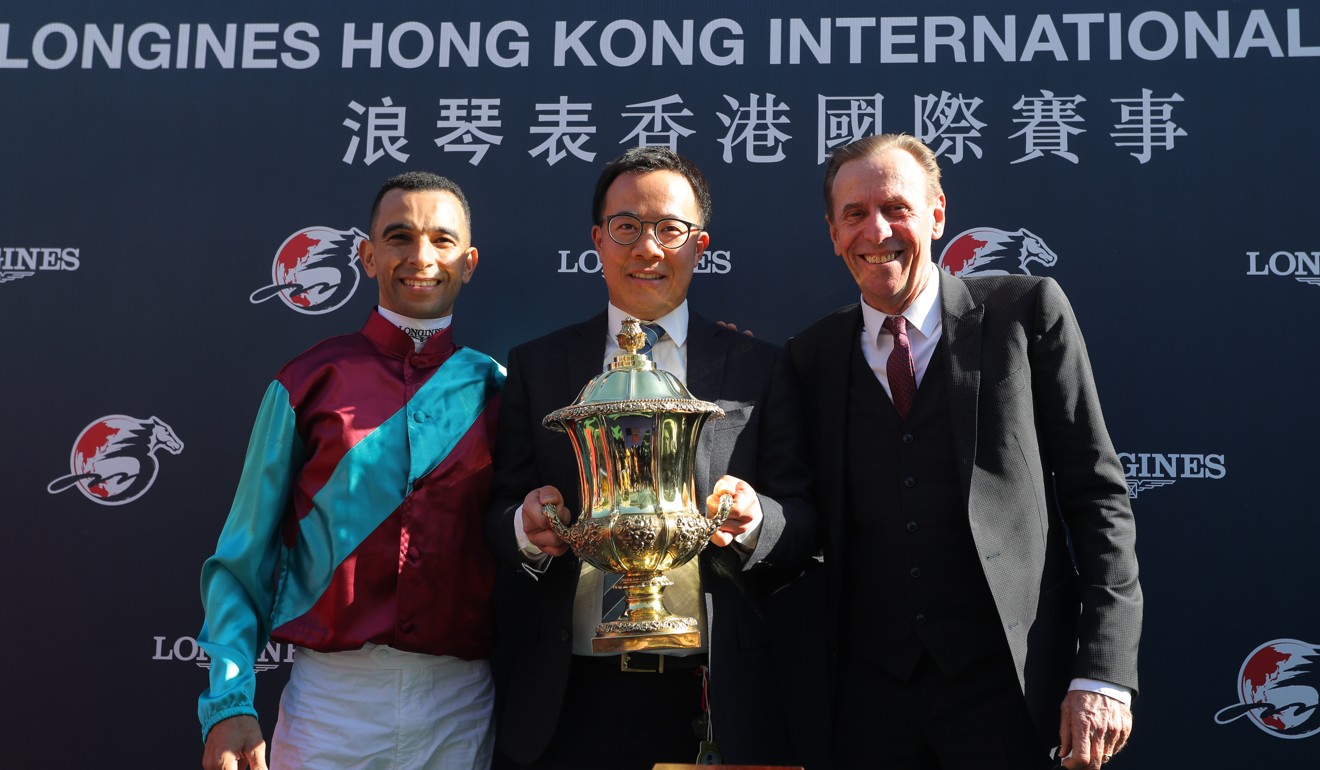 And the son of Hinchinbrook has never missed a place in his 23 career starts, with six thirds and eight seconds to go with his nine wins.
"He's always shown us since the first day we trialled him that he was a bit different and when he hit the racetrack, the sectional times that he can reel off at the end of a sprint race put him in the Group One frame very early in his career and he delivered," Size said.
"He's a joy when he comes to the races, you're going to go home with a cheque no matter what. He's got the character for it, he's got the mindset for it and today he was extremely brave.
"He helps himself a lot with his training, he saves his energy for race day. He'll sleep for a week now, he used every ounce of energy that he had in his body for today's effort and he'll feel it.
"In the run it didn't look like he was going to win but as we know he's just not done until the finishing line comes up."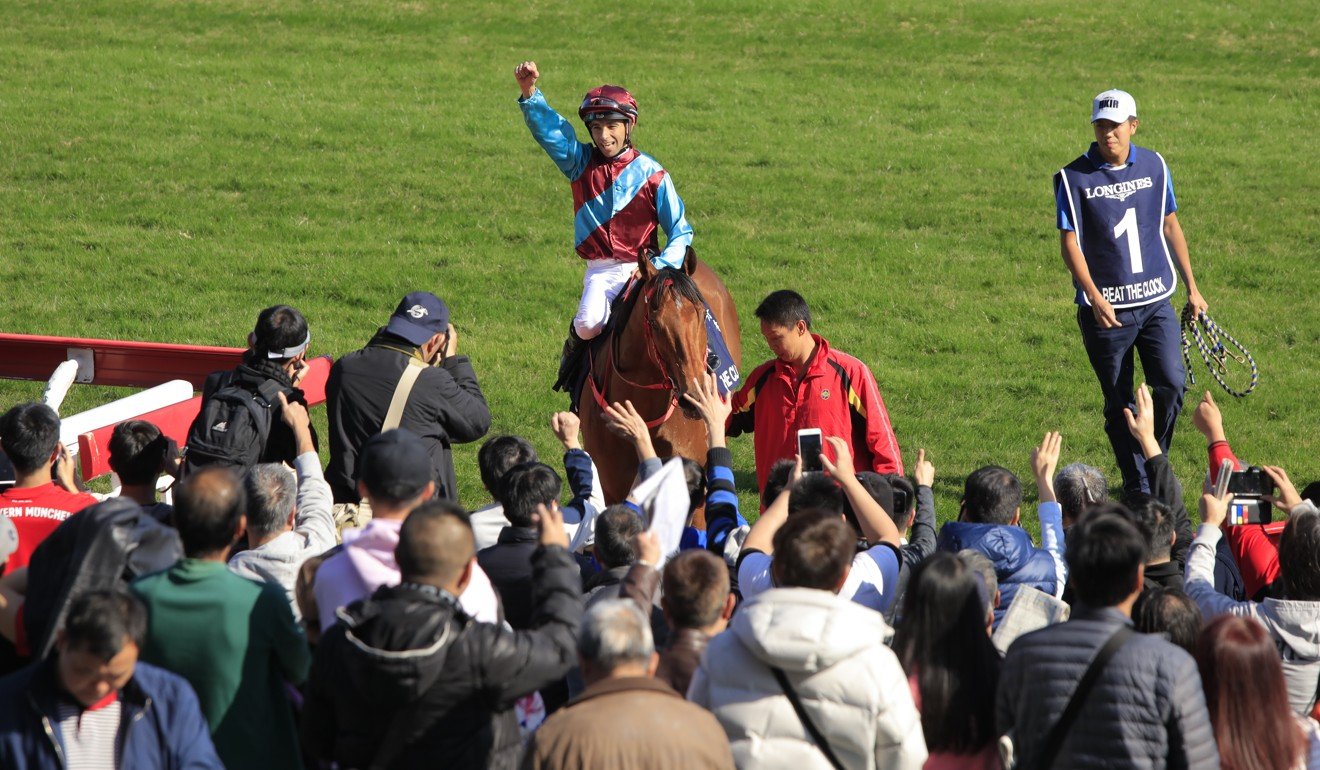 With Aethero bowling along in front, Moreira sat midfield aboard Beat The Clock in the run. Aethero still held a handy lead at the 200m and although Beat The Clock was too strong in the run to the line, Size praised the run of John Moore's three-year-old.
"I wasn't terribly surprised with the ease at which he was gliding along and you're just hoping that the statistics come into play, where it's so difficult for a three-year-old," Size said of Aethero, who was bidding to become the first three-year-old to win the Sprint.
"[Aethero] was very brave and his performance is really outstanding because you can't find that on record anywhere, it doesn't happen."
Moore came to the track with huge hopes for his boom young gun but was realistic after the race.
"He was gallant in defeat. I thought at the 200m, once [jockey Zac Purton] really goes for him, he'll really kick. It's not disappointing to be only beaten a neck and from a three-year-old point of view it was good," Moore said.
Hot King Prawn ensured Size quinellaed the race for the second time in three years, producing a massive run of his own to finish a close second, with Aethero hanging on for third.