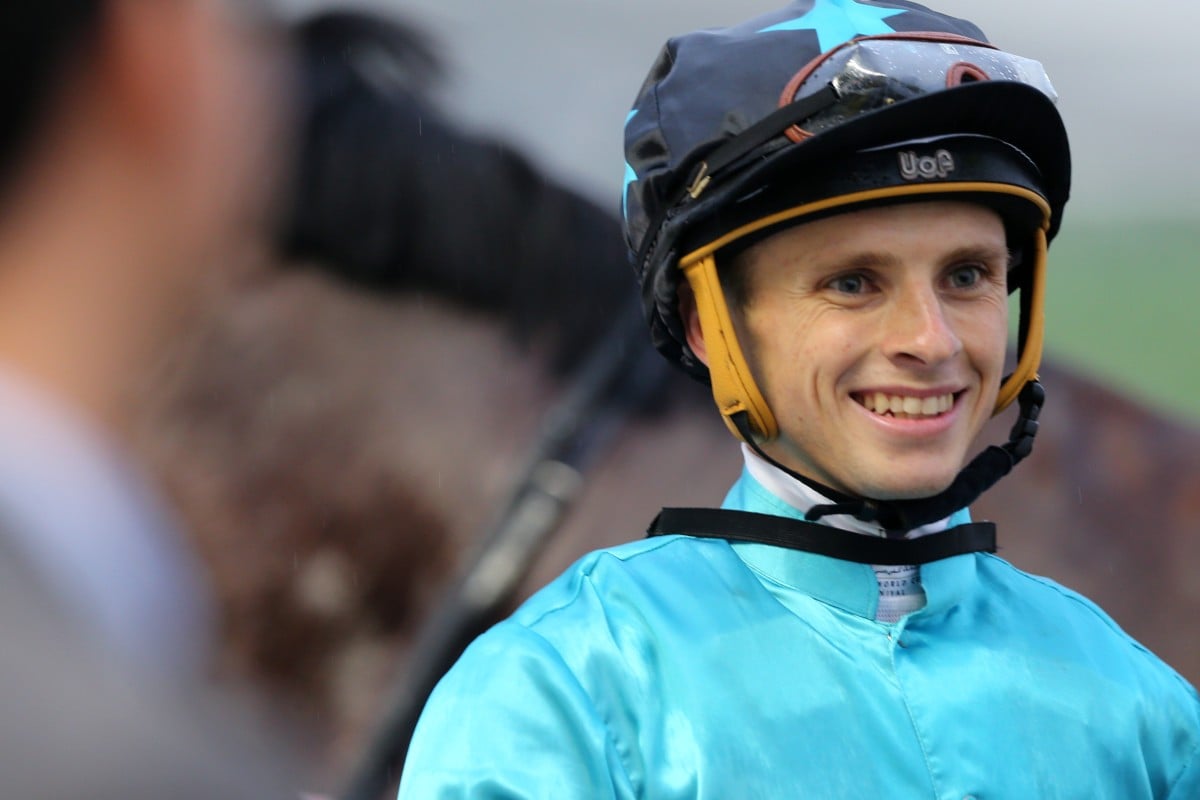 Jockey Lyle Hewitson's 140-ride run of outs in Hong Kong has finally been snapped.
The South African jockey booted home his first winner at Sha Tin on Sunday after going through the longest-running riding drought in modern Hong Kong history.
While many jockeys have struggled after arriving in Hong Kong, none this century had lasted more than 100 winless rides before leaving, but Hewitson persisted and can now enjoy the fruits of his labour.
"Someone said that hard work brings good luck – I can tell you I have been putting in the hard yards," he said.
"It is a cauldron of fire here, if you're not doing well you can burn to ashes if you let it.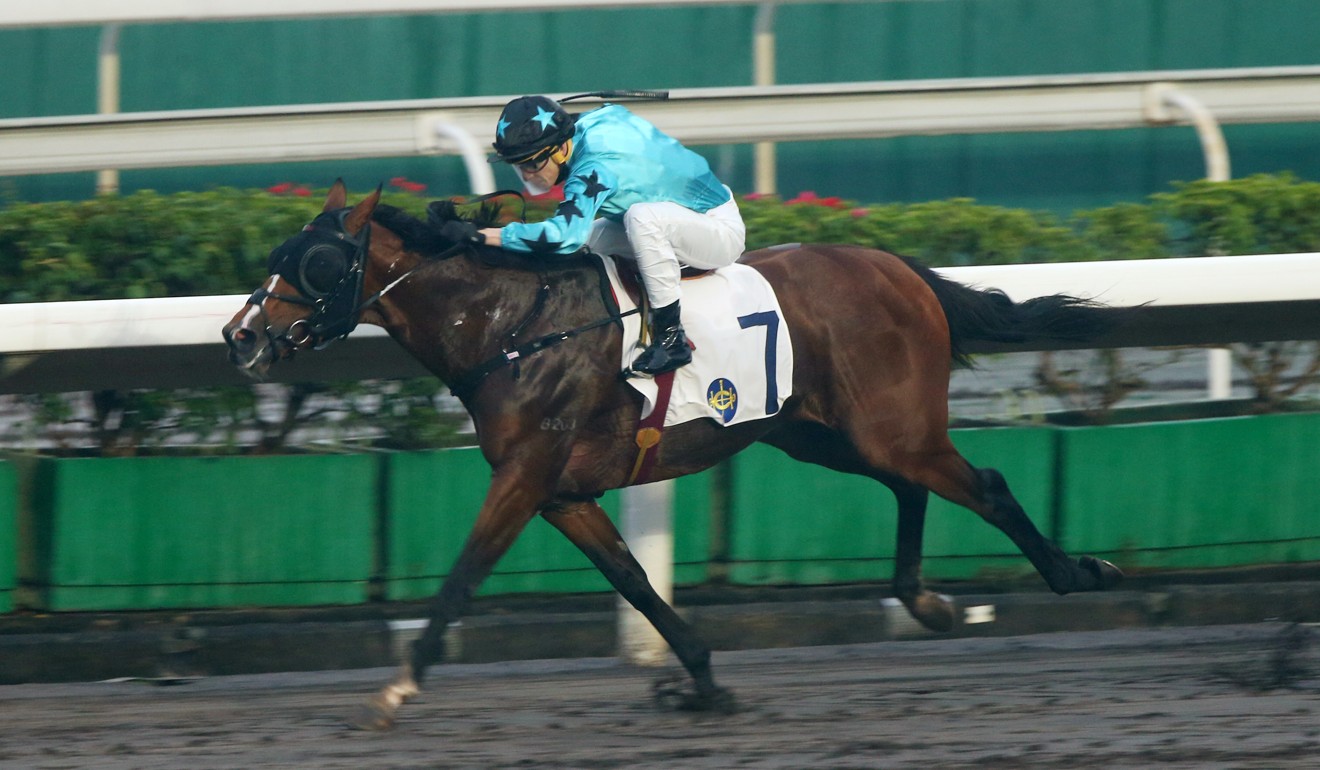 "I carried on with my optimism and positive attitude, I was lucky enough to find someone like Douglas [Whyte] who was happy to give me the opportunity."
The 22-year-old produced a wire-to-wire effort on Whyte's Last Kingdom in the Class Three Pak Tam Chung Handicap (1,650m) to snap the drought, a moment he says will stay with him forever.
"I was pretty relaxed and really happy with the result but when I got back and saw the smile on the face of the owner and someone like Douglas who has given me opportunities, I got a little bit emotional," he said.
Whyte revealed Hewitson had been working for him in the mornings in an attempt to get support.
Despite enjoying a dream debut season as a trainer, Whyte took great pleasure in the win and was on hand to congratulate the young jockey.
"As I have always said, Hong Kong can be a very difficult place and Lyle has had a really tough introduction," he said.
"For me, he has been riding well and has given horses plenty of opportunities, he just needed an ounce of luck.
"He has been doing work for me in the mornings, he has been a pleasure to work with and his feedback has been positive."
Only rated a 24-1 chance by punters, Whyte said he formulated a plan with Hewitson, who executed it to a tee.
"Lyle listens, we formed a plan and when the gates open, he takes into perspective what I have said but then he must ride his own race and that is exactly what he did," he said.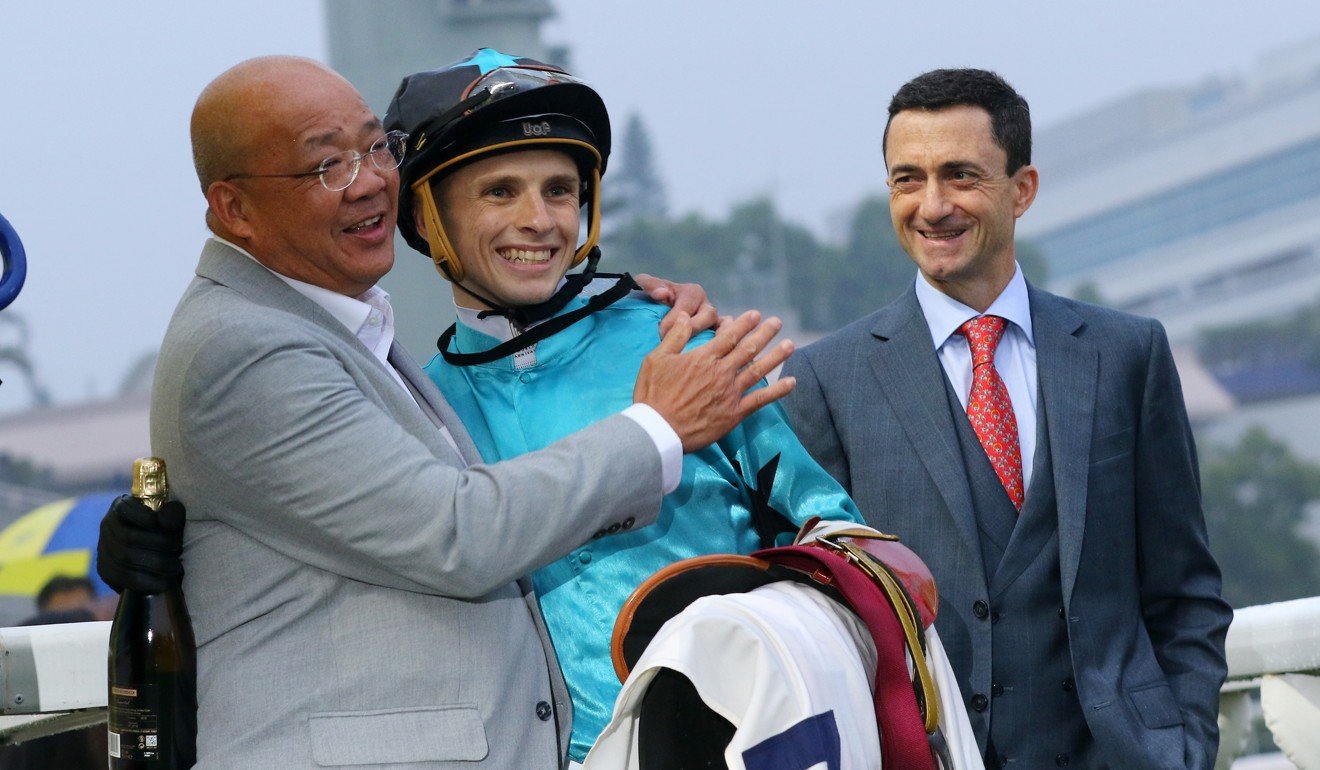 "Our plan was to ride him wherever he was comfortable and he did that, he got him rolling, he rode the horse a treat and he deserved to win the race.
"It was the ride that won the race and well done to him, he deserved it, he should realise that the ride won him the race."
Hewitson, who grew up in South Africa watching Whyte win Hong Kong championships, said he turned to his compatriot in a time of need when things began to dry up.
"I started at the beginning of the season doing a bit of work for him, then things got a bit busy and he had his stable riders so I didn't get much opportunity," he said.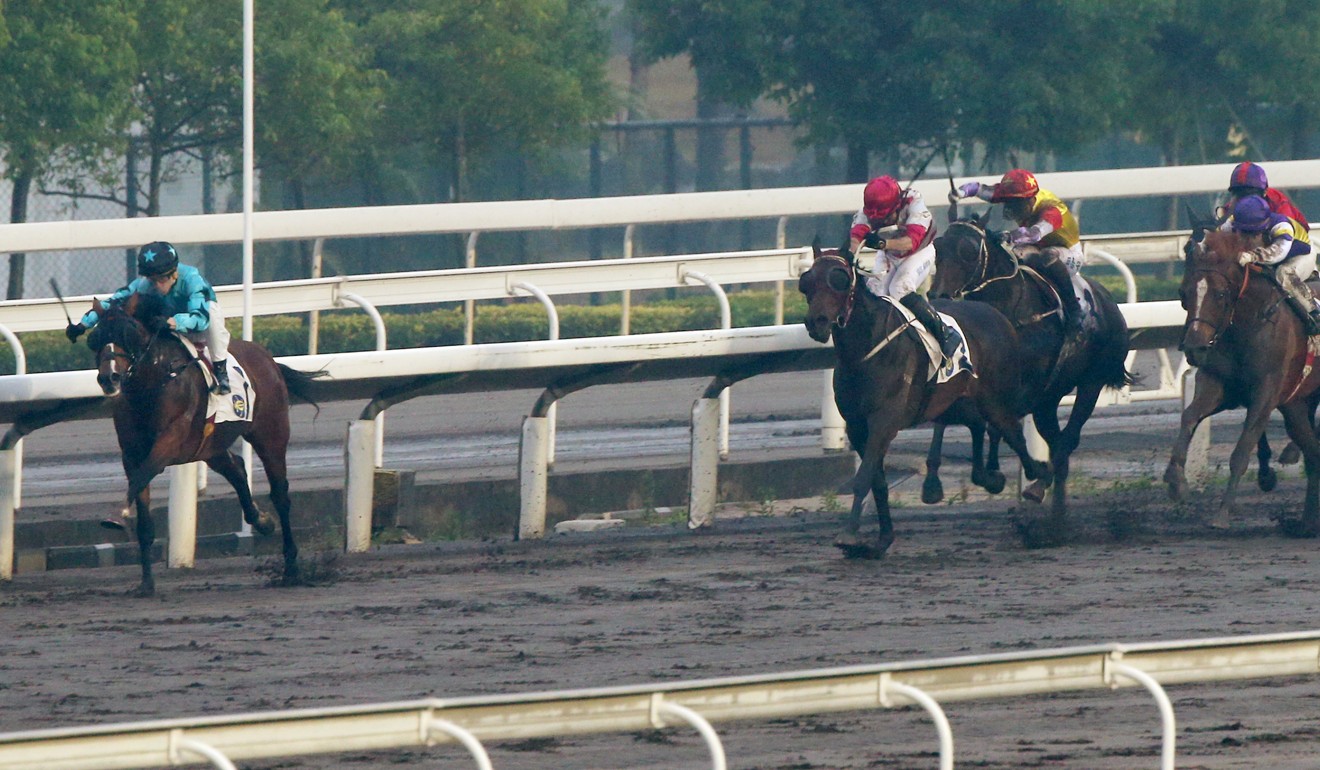 "Once things got quiet, I had a word to Douglas and I said I wanted to come and do the work, the rides don't matter, they can come when you are ready, I just want to come and work with you.
"He afforded me the opportunity, he does have one or two guys that ride most of his winners but there was a small gap and I tried to put my foot in the door so I could get in."
Hewitson, who left South Africa as a two-time champion jockey, said he believes he is a better rider now than before he left, despite having to wait until his 141st start for his first win.
"I have only had a short career but this has been very humbling," he said.