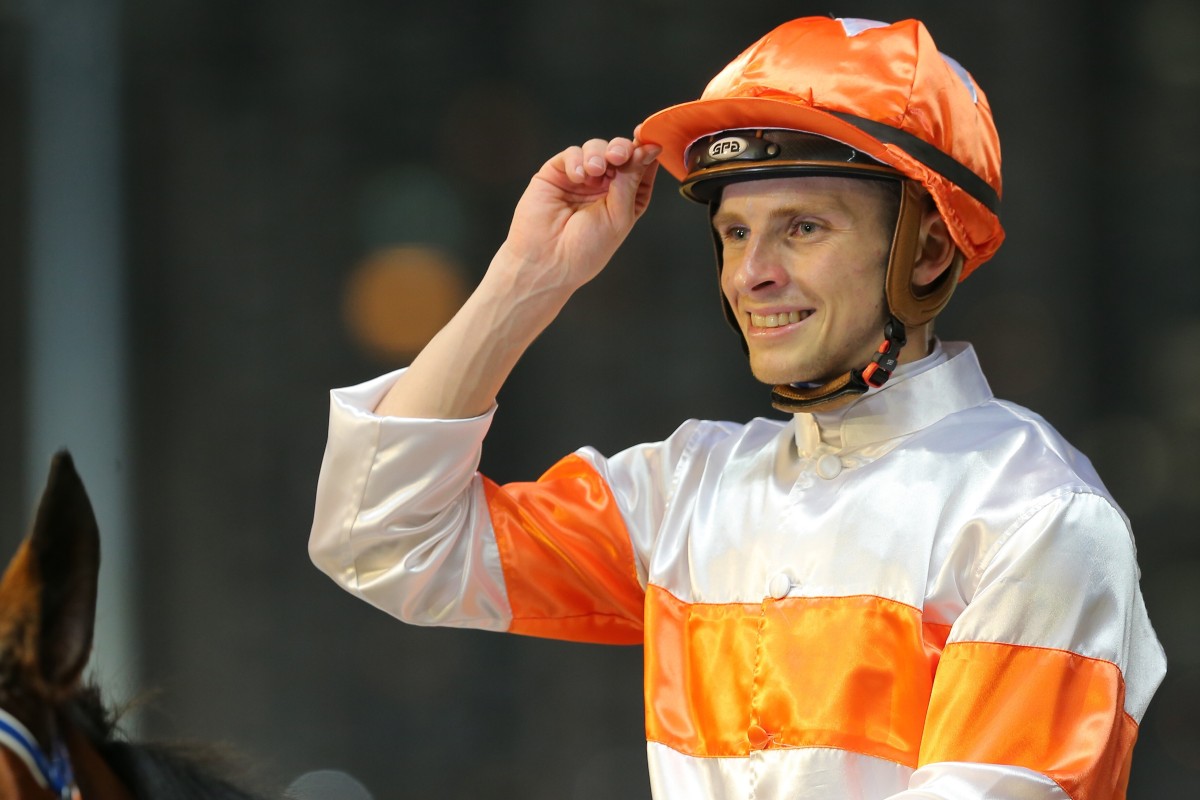 Ahead of his first Group One ride since July last year, Lyle Hewitson says the nine winners he has ridden since moving to Japan feel like so many more after the struggles he faced in Hong Kong.
Hewitson is halfway through his two-month stint in Japan – where he is being backed by powerhouse stable Northern Farm – and has nine winners from 72 rides, a far cry from the three victories he managed from 251 attempts during his six months in Hong Kong.
"Riding these winners here, it's like it's been more of an accomplishment than just the nine winners because of the slump I had to come out of," said Hewitson, who took 141 rides to hit the board in Hong Kong.
Lyle Hewitson won the G2 3yo 1800m Spring Stakes (Japan 2000 Guineas Trial) on 16.7 chance 7. GALORE CREEK (Kinshasa no Kiseki x Gold Relic (Kingmambo)) at Nakayama

Hewitson's first Group win in Japan! #congrats pic.twitter.com/UYG1VAsWHb

— G (@LongBallToNoOne) March 22, 2020
"There was no time to just get into it and slowly build my confidence back up, I had to land and ride well.
"The nine winners mean a lot more than just the nine on the board, especially with the Group Two. "Riding a Group Two winner was a positive thing for me mentally so I just have to keep building on that."
His Group Two success came aboard Galore Creek in the Spring Stakes two weeks ago and the South African partners Makahiki in the Group One Osaka Hai (2,000m) at Hanshin on Sunday.
"It's always special to ride in a Group One and I'm thrilled to be a part of it," said Hewitson, who last competed at the top level in South Africa before departing for Hong Kong.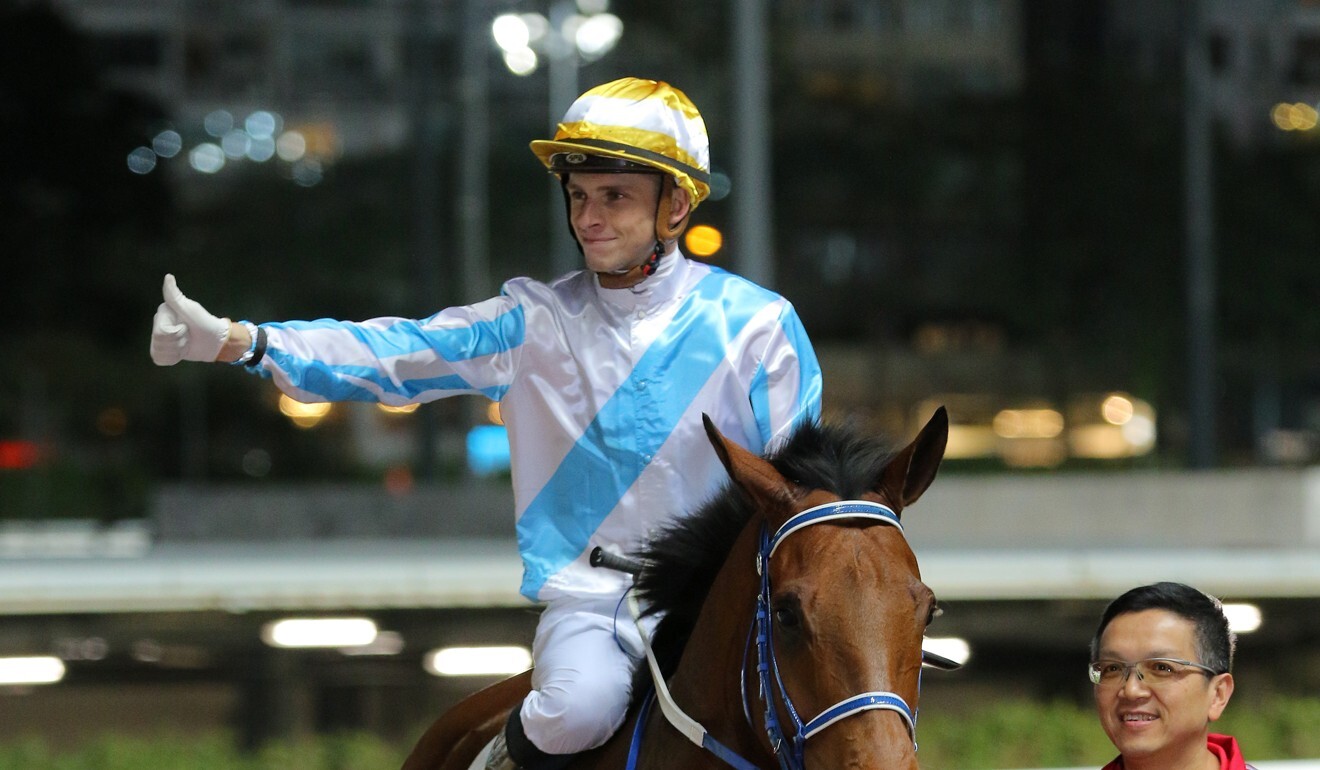 "I've ridden in about six Group races in Japan and I've been in the first three four times, so a winner and three placings, I'm pretty pleased with the results."
Makahiki is an outsider in a field headlined by Blast Onepiece, Danon Kingly and Chrono Genesis but Hewitson says the ability of his mount is not in question.
"As a younger horse he was exceptional, he won big races in Japan and he went over to France and won a Group Two prep and lined up in the [Prix de l'Arc de Triomphe in 2016]," Hewitson said.
"Although the Arc didn't go well, the fact he went there shows what he was thought of. He is obviously a horse full of ability but in all seriousness he is getting on a bit – he's seven years old – and he hasn't won in three-and-a-half years, so it looks unlikely for him.
"But you just have to look at his Japan Cup run when he was fourth last year, he is showing some signs of life still."
Hewitson says he is likely to return to South Africa once he is finished in Japan, where he will assess his next move.
"At this stage I am heading back to South Africa. When I land it's Durban season there with the Durban July and all that, so it's a good time to be going back," he said. "I'm pretty much going to try to ride a lot of winners, do as well as I can and see what lies ahead for me."
As for one day returning to Hong Kong, Hewitson is keen but knows he must be patient: "I think I have got to give it some time because I wasn't exactly sought after in Hong Kong so I'd like to come back fresh as a new person and ride winners."