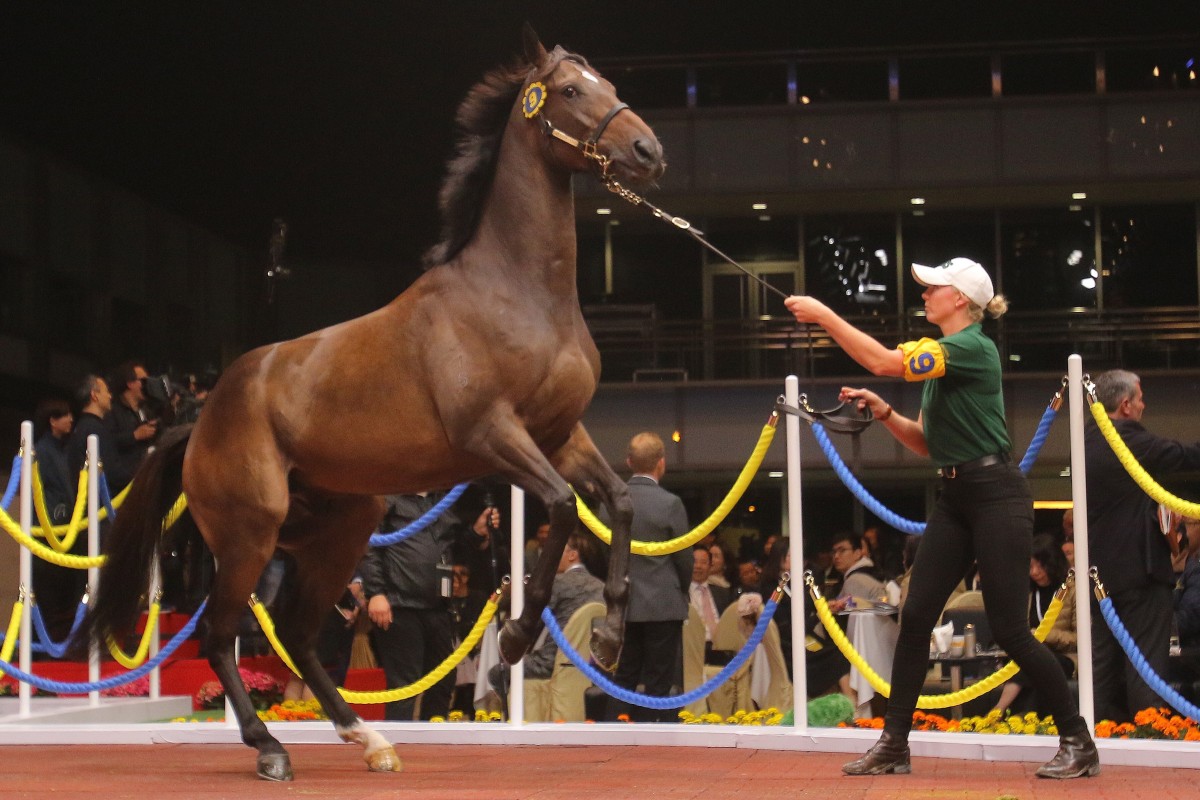 The Hong Kong International Sale [HKIS] has been pushed back even further as the fallout from Covid-19 continues to wreak havoc.
Traditionally held on the Friday night before the Hong Kong Derby in March, Jockey Club officials were forced to reschedule the event to May 8 but it now looks set to be moved further back to May 23 in a new "low key" setting.
"We moved it to May 8, then with the way things are going we are moving it again," Jockey Club director of racing business and operations Bill Nader said.
"The plan would be to not make it a big show like we normally do, it would be low key and to the minimum with no frills."
The sale will also be forced to go ahead in a reduced capacity with no southern hemisphere horses available to buyers.
With international flights severely limited and restrictions on foreigners arriving in Hong Kong, Jockey Club horses from Australia and New Zealand have not been able to enter the region.
"There are 16 lots which are here from the northern hemisphere, they have been here with us for a while," Nader said. "The horses from Australia and New Zealand can't get in at the moment so they have been pushed back to the second sale which is tentatively set for July 3, but again that is touch and go. That is our target at this point and as we get closer, it will firm up."
Nader said he believed the Jockey Club could hold the event while complying with strict government regulations which limit the number of people confined in one space.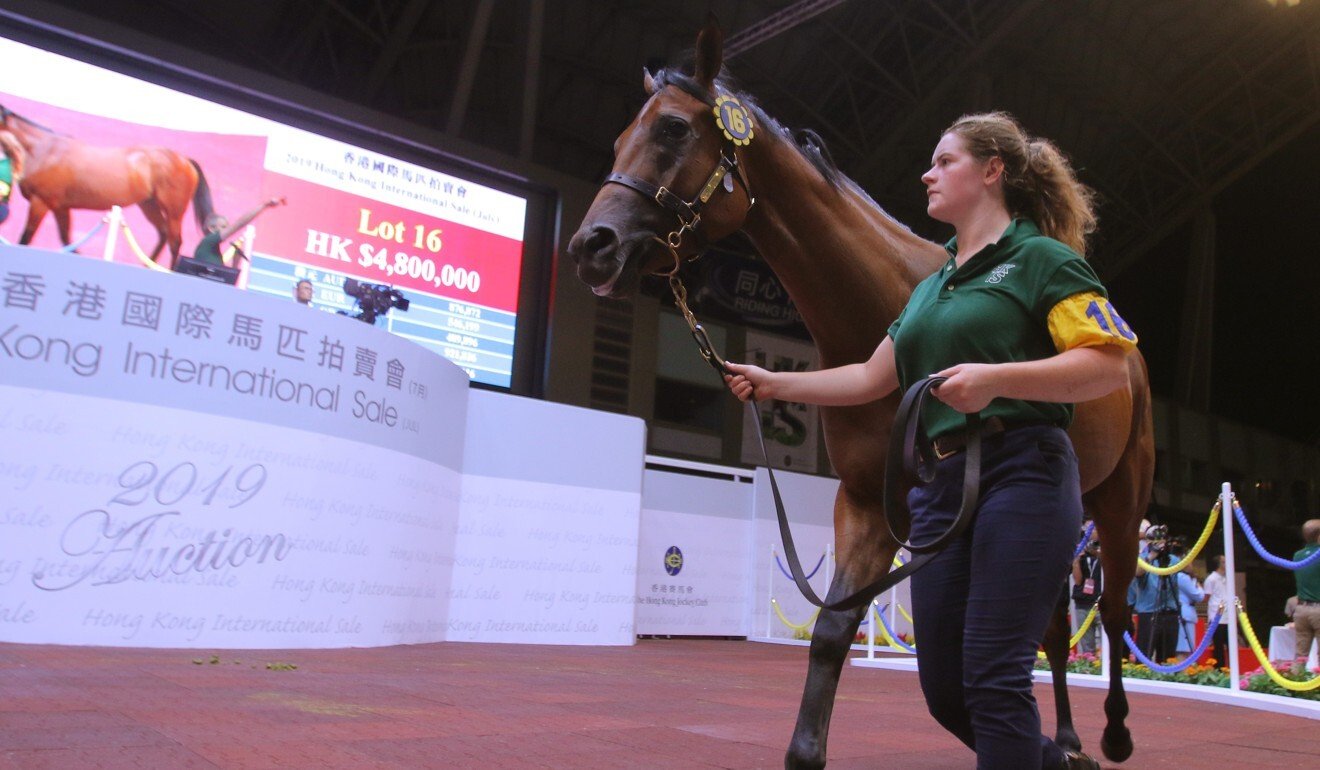 "We would be spacing people out, I believe we can do it in a way which will keep everyone comfortable but of course it will have to get the blessing of the government," he said.
The Jockey Club traditionally flies in auctioneers and bid spotters for the event, but that looks unlikely to happen this time out with Nader saying they could be forced to look internally.
Jockey Club spends up big at Easter sales
While the two 2020 HKIS sales are going ahead in a reduced capacity, the Jockey Club has spent a record amount to bolster the future of the event.
They splurged A$5.14 million (HK$25,299,400) at the recent Inglis Easter Sales in Sydney across nine lots through the guidance of freshly hired bloodstock agent Craig Rounsefell.
It marks the most money spent by the Jockey Club at a sale with Nader saying the current economic conditions created a perfect storm.
"We went into that sale knowing we were going to be aggressive," he said. "We had our man [Rounsefell] on the ground there so we had the advantage of him going to all the farms and doing the leg work.
"It is the most we've spent but all the variables were in our favour, currency, the market the way it is now, the fact we had the intelligence on the ground – we were fully armed."
Included in their lots were a A$760,000 (HK$3.74 million) Exceed and Excel colt, a A$725,000 (HK$3.56 million) Medaglia d'Oro colt and a A$700,000 (HK$3.44 million) I Am Invincible colt.
"We are very happy about it all, we were the second-leading buyer there," Nader said.
The increased spending marks a new direction by the Jockey Club after overhauling its buying process in the off-season in an attempt to increase the quality of yearlings they were buying.
"We went through this in the off-season when we made the changes that we made because we thought we needed to step up a little bit," Nader said.
Champion's Way to miss rest of the season
Gun four-year-old Champion's Way will not be sighted again this season with his trainer John Size confirming he is set for an extended break.
The 108-rater took all before him last season, winning six from seven starts including the Group Three Lion Rock Trophy (1,600m) but was unable to add to his winning total in season 2019-20.
Despite performing strongly in both the Classic Mile and Classic Cup, Champion's Way knocked up to finish 11th in the Derby last month after leading for most of the trip.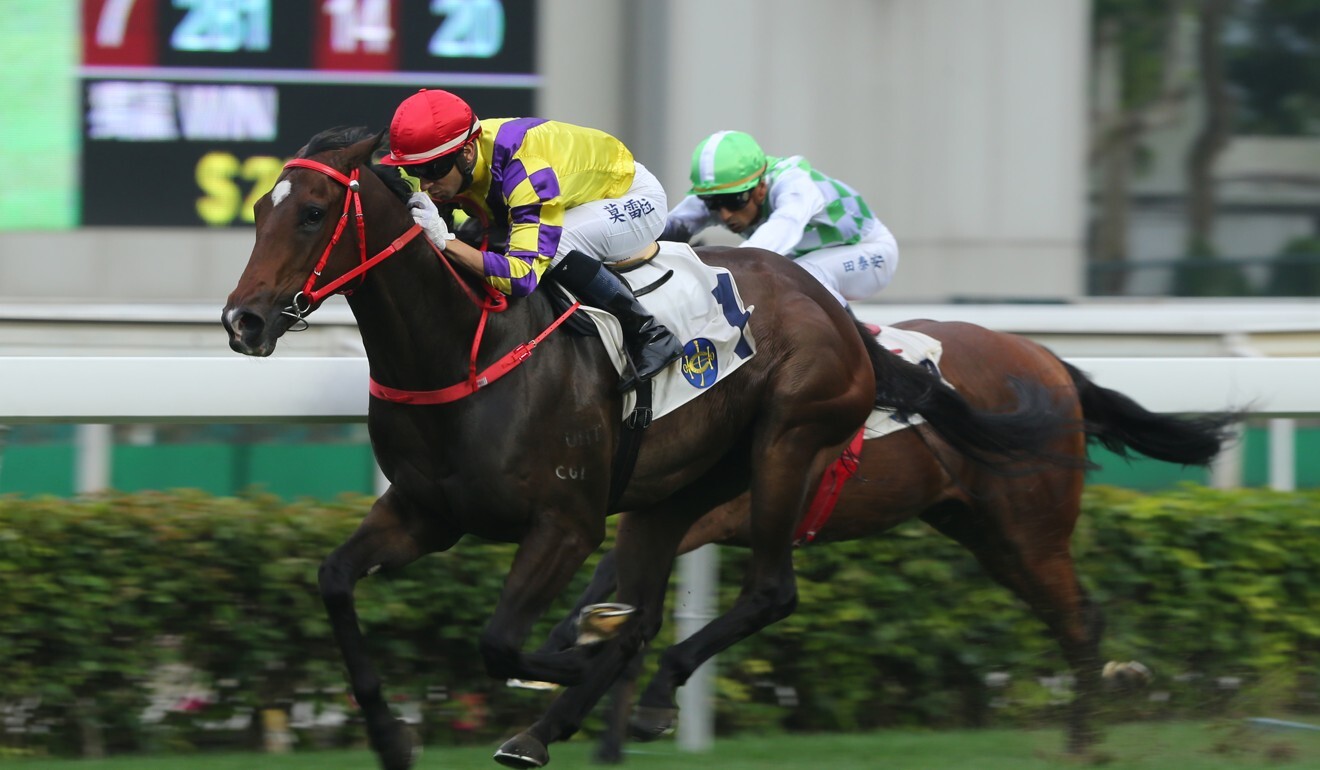 He has not been sighted on the training track since the race.
"I have stopped him for the season, he is fine," Size said. "He had a shot at the four-year-old series and failed in the Derby but it was good enough for me."
Returning next season, Champion's Way will be forced to mix it with Hong Kong's best in open company.
"I will leave him there [in his box] and let him have a good break, come back and see how he goes next season," Size said. "It is a high figure that he got to as a three-year-old."
Out of the Woods
Former Hong Kong trainer Sean Woods is set to reignite his career in Britain after buying a stable at Newmarket.
Woods, who collected 279 winners when based at Sha Tin, hasn't trained since losing his Hong Kong licence in 2016 after failing to meet the Jockey Club's performance criteria for three straight years.
He has since returned to Britain, where he tasted Group One success before moving to Hong Kong, and now he's found a suitable base, he plans on saddling up his first runners towards the end of the year.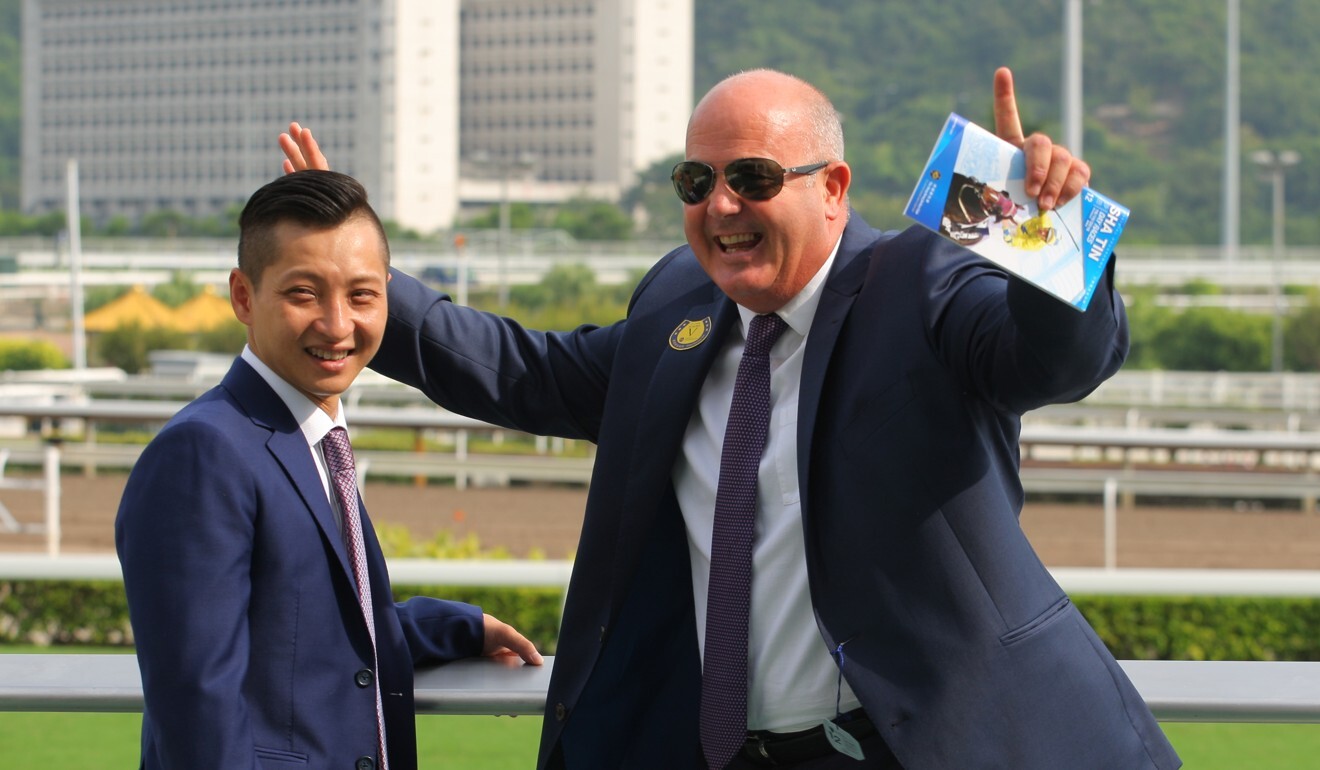 "It has taken three or four years for me to find the right place," the 54-year-old told Horse Racing Planet. "I have at least three to four months of refurbishment to carry out before I can get it near to the way I want it. In these troubled times that is a little bit difficult, but the family is all hands to the pump and we are getting stuck in."
Woods issued a writ against the Jockey Club in 2017, claiming he was not provided with a level playing field after being given substandard training facilities that affected his performance and damaged his reputation, but didn't follow through with it.
President on the march
Michael Chang Chun-wai has backed President's Choice to keep climbing the ratings after the well-bred four-year-old landed his second consecutive victory in Sunday's Class Four King's Park Handicap (1,200m) at Sha Tin.
By Redoute's Choice out of a Pins mare, President's Choice is now two from two at the course and distance after starting his career with a second and a ninth down the Sha Tin straight.
The gelding entered the race on a rating of 58 and will progress into Class Three after cornering near the back of the field and storming down the middle of the track to salute at $7.35.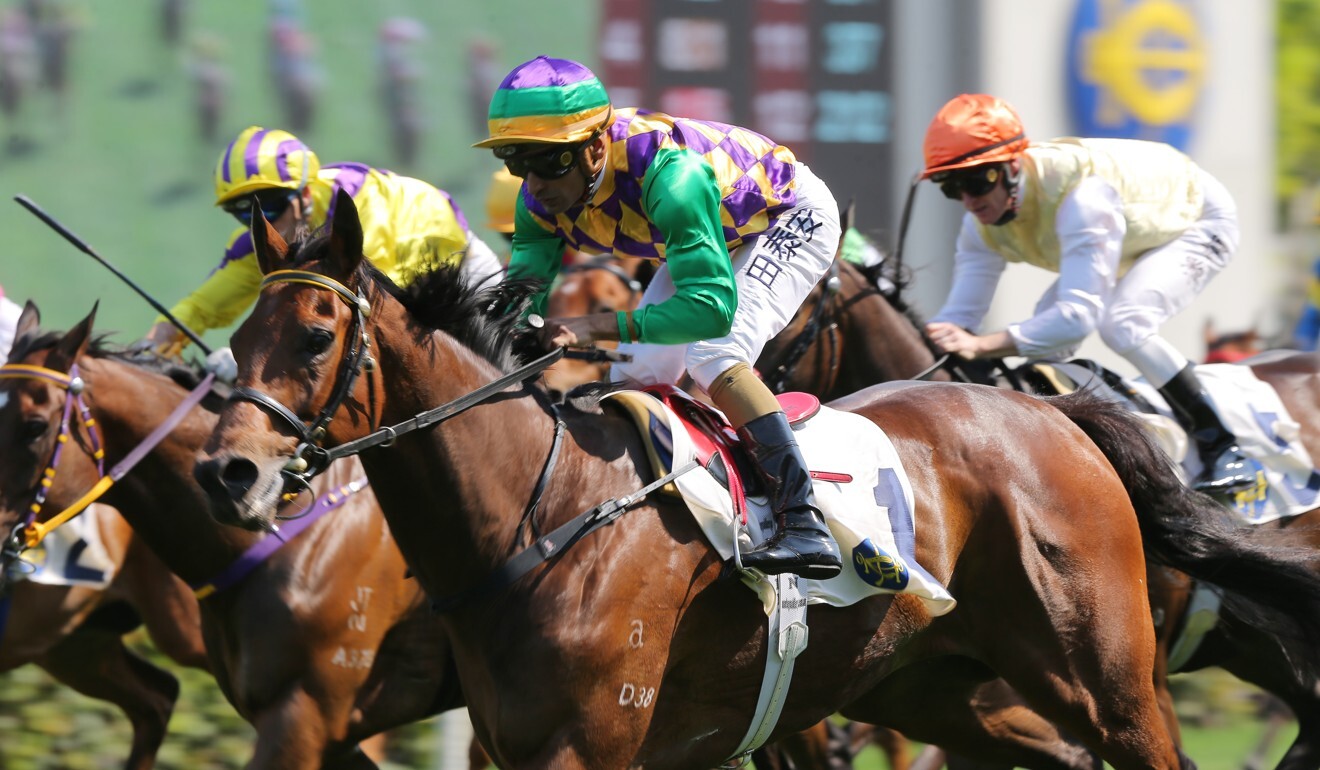 "I think he's an improving horse. Now he'll get promoted to Class Three and I think he will still be very competitive. He may even stay further, 1,400m," Chang said. "He's very mature for a four-year-old, he's a professional horse."
Chang very nearly had a race-to-race double, with Golden Four producing a similarly barnstorming finish in the Class Four Mong Kok Handicap (1,400m) but falling a neck short of winner Best For You.