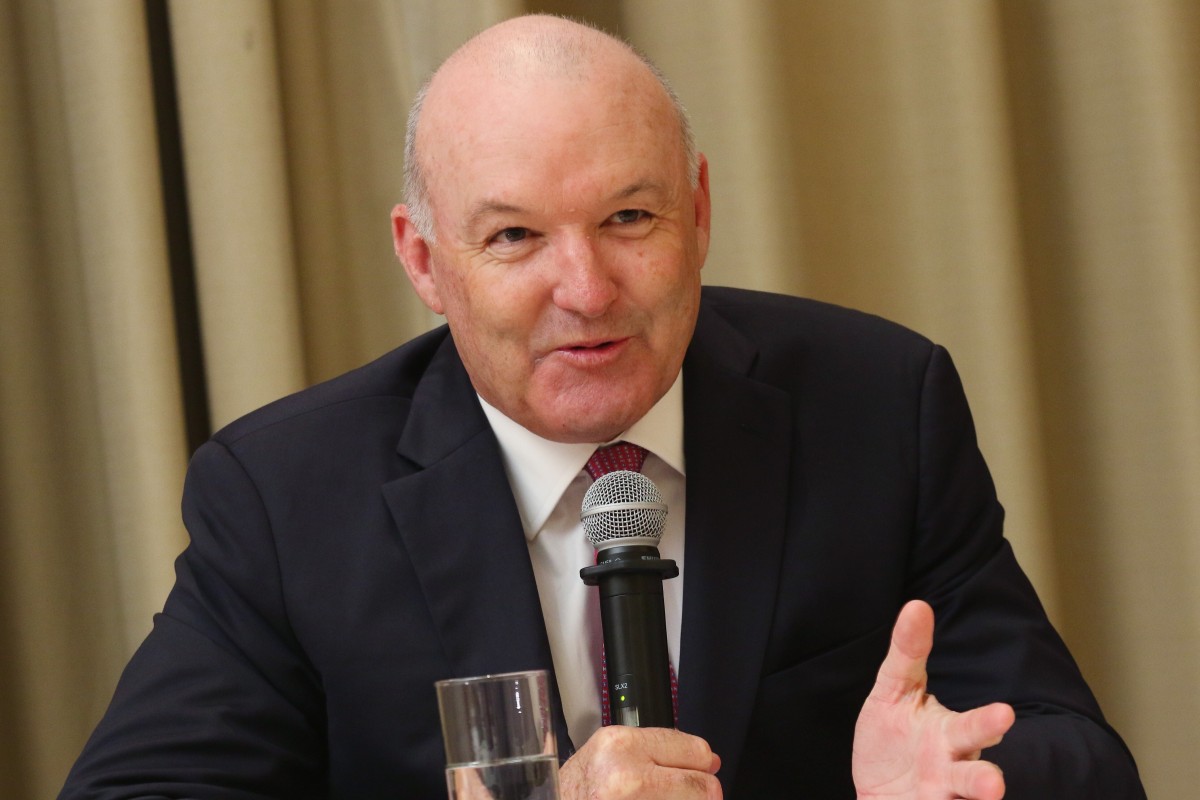 The ongoing confusion caused by Covid-19 has cast doubt over whether incoming trainer David Hayes will be able to establish a stable in mainland China upon his return to the Hong Kong ranks.
The two-time champion trainer has made no secret of his desire to train from the Jockey Club's Conghua facility and had hoped to have a presence before the start of next season but now concedes it could happen further down the track.
"I am very interested in China, I think Conghua is a great training tool for trainers so I want to use it and I have wanted to use it straight away but with everything going on, it could affect that," he said.
While Hayes had planned to make three to four trips to Hong Kong since being announced as the region's newest trainer in September, he has been forced to conduct most of his business from Australia due to a lack of travel options.
"It [Covid-19] has been more inconvenient than anything," he said. "I am still going to be there to greet my horses. To be honest, there is no use me being there right now because I don't even have a stable."
Hayes confirmed the Conghua training facility was one of the main sticking points to secure his return to Hong Kong racing, saying he was hoping to mirror his current Lindsay Park operation in rural Victoria.
"My set-up in Australia is all about moving them from the city to the country all the time, that is Lindsay Park," he said. "The thing about Hong Kong is I know what I am getting myself into, it isn't like a new trainer coming in who has never been there before. It is going back to what I loved."
Dreaming of Australia & riding track work at Lindsay Park... We employ internationals as well. See why Chris Pang from Hong Kong now calls Euroa his home.. pic.twitter.com/wZHrjMBdKx

— Lindsay Park Racing (@lindsayparkrace) August 15, 2018
He remained tight-lipped on horses he had managed to poach from rival trainers so far, saying he was yet to secure any "stars".
"Of the horses I know I am getting so far, I can assure everyone, there are no confirmed superstars," he laughed.
Barrier draw goes online
Owners will be locked out of the Champions Day barrier draws later this week with the Jockey Club opting to do a live broadcast online instead.
With strict government protocols in place regarding the gathering of people, club officials will perform the draw in a studio instead. Traditionally, owners have been invited to select a barrier for their horse, however it will be done by club officials this time around.
"We are going to keep it to no trainers, no media but then we will have it up on the website," Jockey Club director of racing business and operations Bill Nader said. "It will be a live telecast."
While the Jockey Club was able to perform a traditional draw for last month's Derby, Nader said it was not possible in the current environment.
"The regulations are tighter now so it's a little different to what it was back when we did the Derby," he said. "I think everybody understands, many are used to it from our policy at the race meetings already."
With the current government social distancing policy due to expire on Thursday night, there is a possibility some of the current restrictions could be loosened for Sunday's Group One meeting.
Rarely used rule costs punters a Fortune
Jade Fortune punters can count themselves unlucky after the veteran galloper found himself at the centre of a rarely used rule of racing.
Jockey Zac Purton fired off a complaint post-race, claiming the seven-year-old was not afforded a fair start, saying the gates opened while he was still adjusting his lead bag and girth despite yelling out to the starter.
While Purton had a worthy case, he was a victim of his own success with Jade Fortune managing to scamper into third, meaning he could not be declared a non-runner.
"The rules of racing provide that any horse that has finished first, second, third or fourth are not able to be declared a non-runner and therefore 'weighed in' was notified," chief steward Kim Kelly said.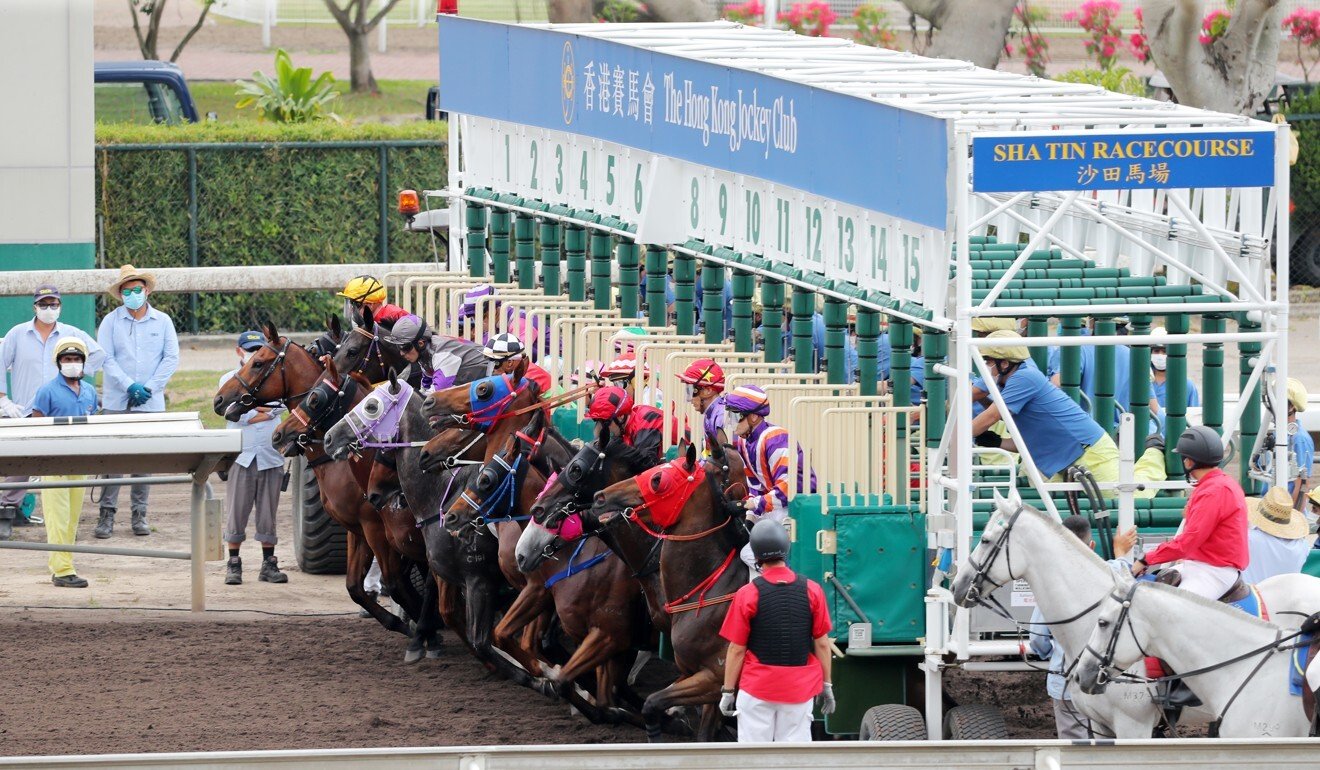 "It was established that when being loaded into the barriers, his lead bag and girth became caught behind the back barrier gates, resulting in the gear shifting.
"He said as he was continuing to reposition the gear, the start was affected and resulted in him only having one hand on the reins and Jade Fortune beginning awkwardly.
"The starter said he initially heard a call from Purton and delayed the start accordingly.
"He said he did not hear a further call, and when he did not receive any advice from the starting staff behind the barriers, he affected the start as he felt Purton was in a position to start the race on Jade Fortune."
Owners scramble for permits
Hong Kong owners are scrambling for Jockey Club horse ownership permits with the jurisdiction remaining one of the few still racing around the globe.
To own a horse in Hong Kong, Jockey Club members are required to be drawn from a ballot each year, which grants them the opportunity to bring in horses from overseas.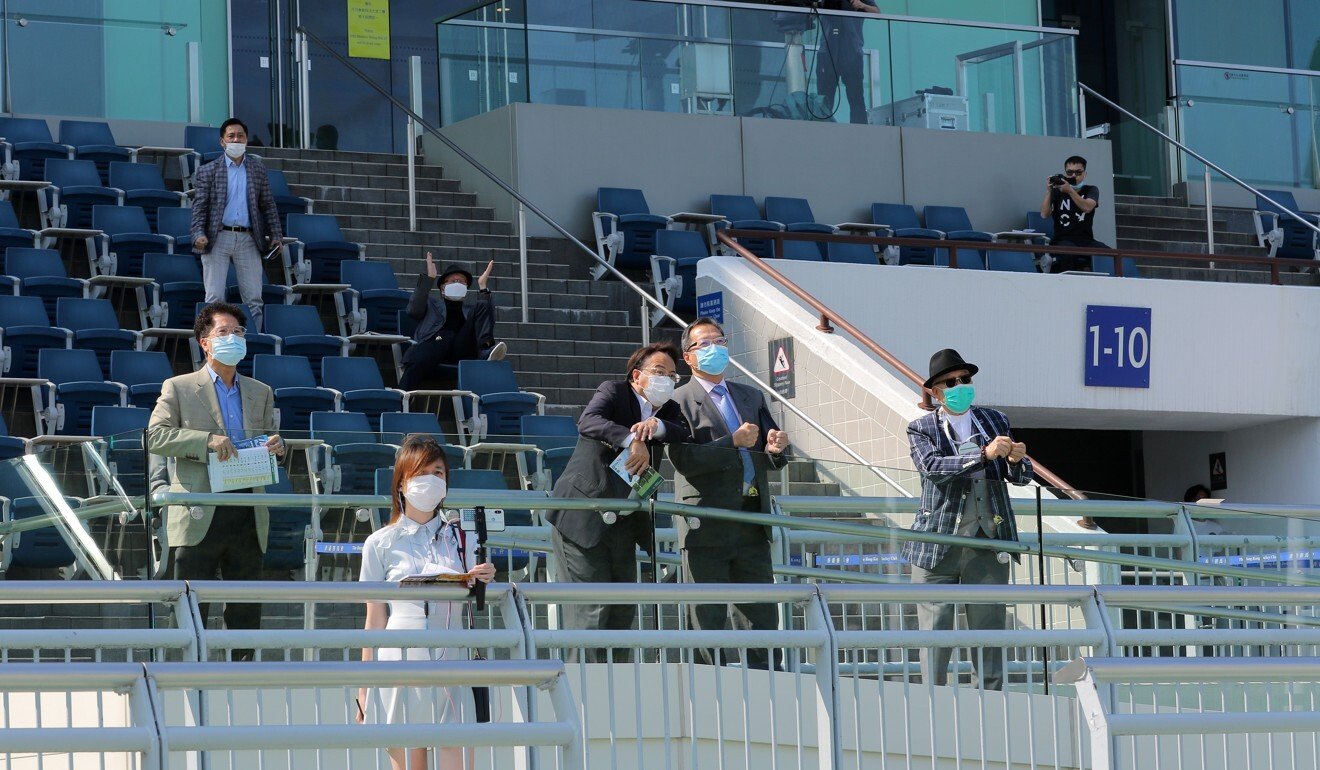 With the Australian dollar tanking, Hong Kong owners have been busy buying up promising three-year-olds looking to secure next season's Derby winner. Applications for the June ballot close on April 27.
In-form Hamelin shows Heart
The incredible start to Antoine Hamelin's Hong Kong career continued at Sha Tin on Sunday as he drove home Mega Heart at $31 to keep his winning streak intact.
The Frenchman now has four victories from his first three meetings and now boasts a winner at every track, two on the Sha Tin turf, one on the all-weather track and one at Happy Valley.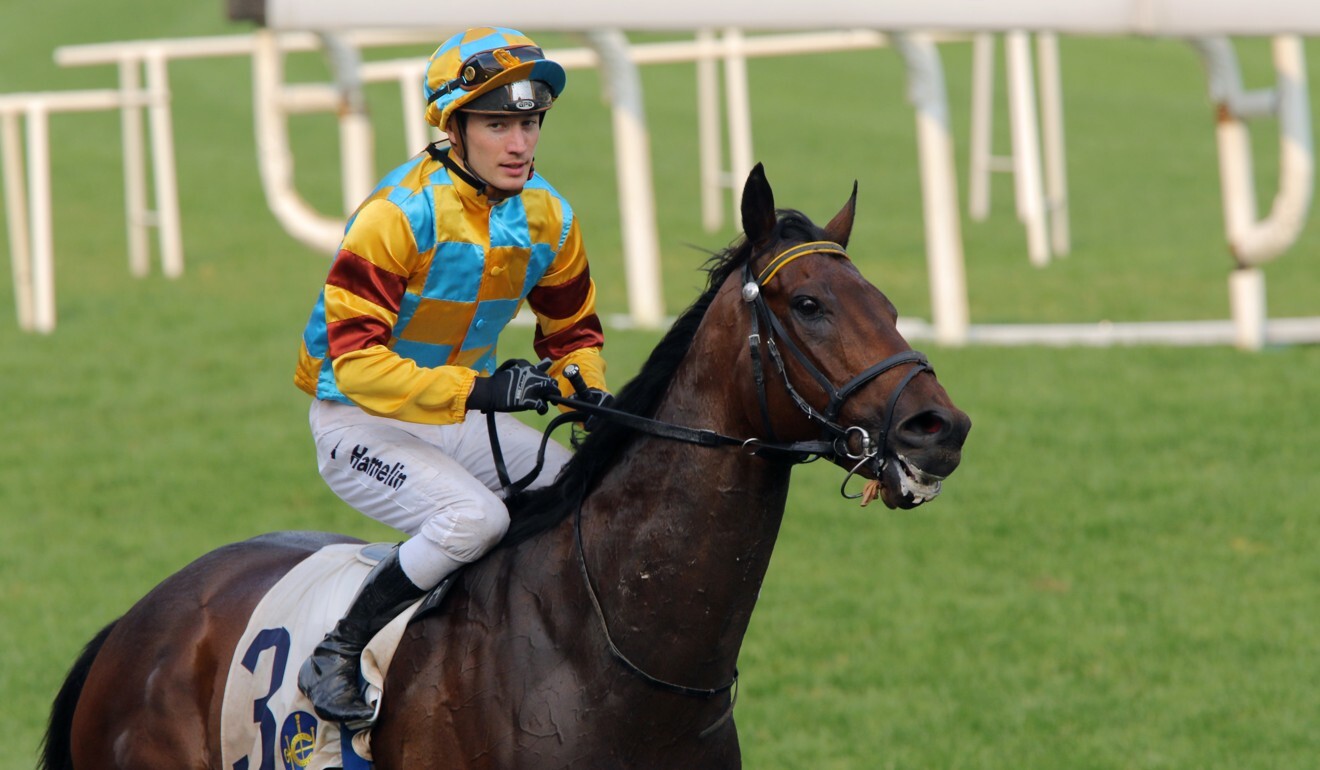 Mega Heart stormed over the top of Just Not Listening and Utopia Life to cause the upset, delivering trainer Michael Chang Chun-wai his 12th victory of the season.
Hamelin will be looking to keep his remarkable run going with a full book of rides at the midweek meeting.