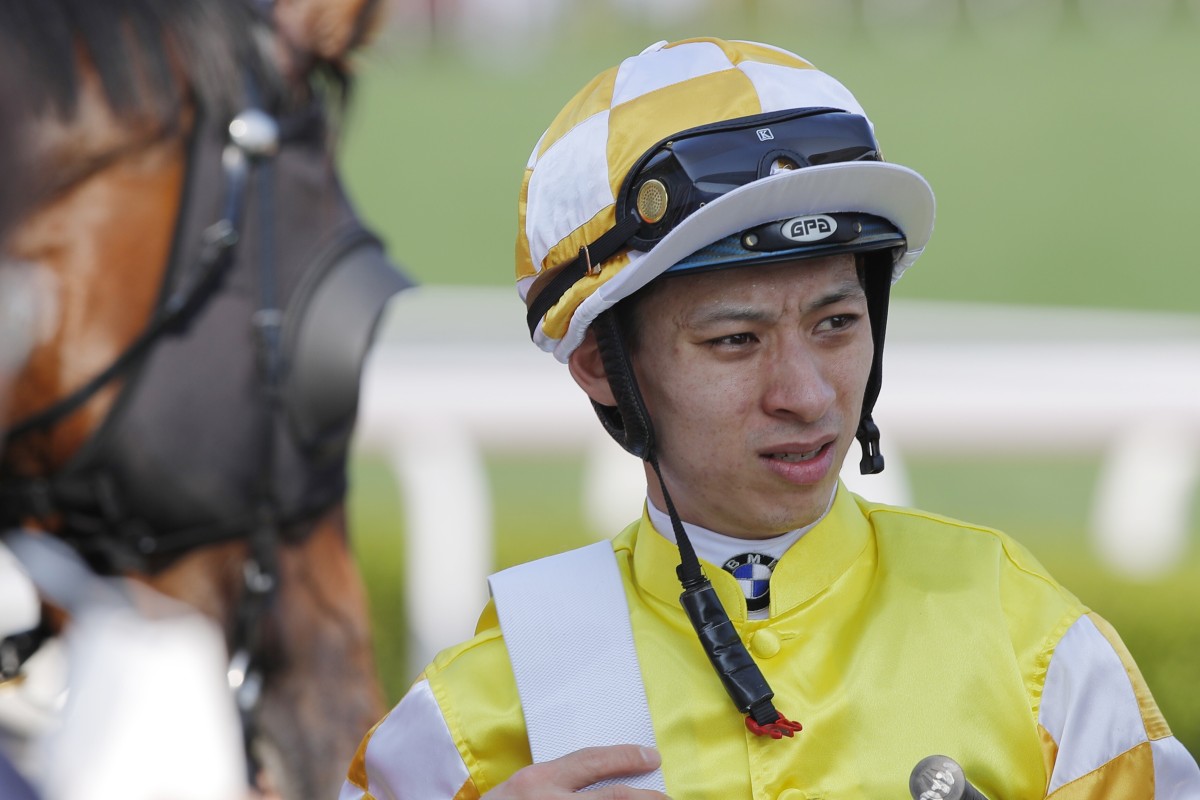 Jockey Matthew Chadwick is looking to use his victory in Sunday's Queen Mother Memorial Cup (2,400m) to propel him towards the final Group One of the Hong Kong season.
Chadwick delivered a perfectly rated ride to win the Group Three staying contest aboard Chefano on Sunday and says he wants to keep the ride in the Champions & Chater Cup (2,400m).
While he sits well in the top half of jockeys in Hong Kong, Chadwick said season 2019-20 has been a battle, saying the ball has tended to bounce the other way.
"It has been very hard recently, a lot of ups and downs, mostly downs and things just haven't been going my way," he said.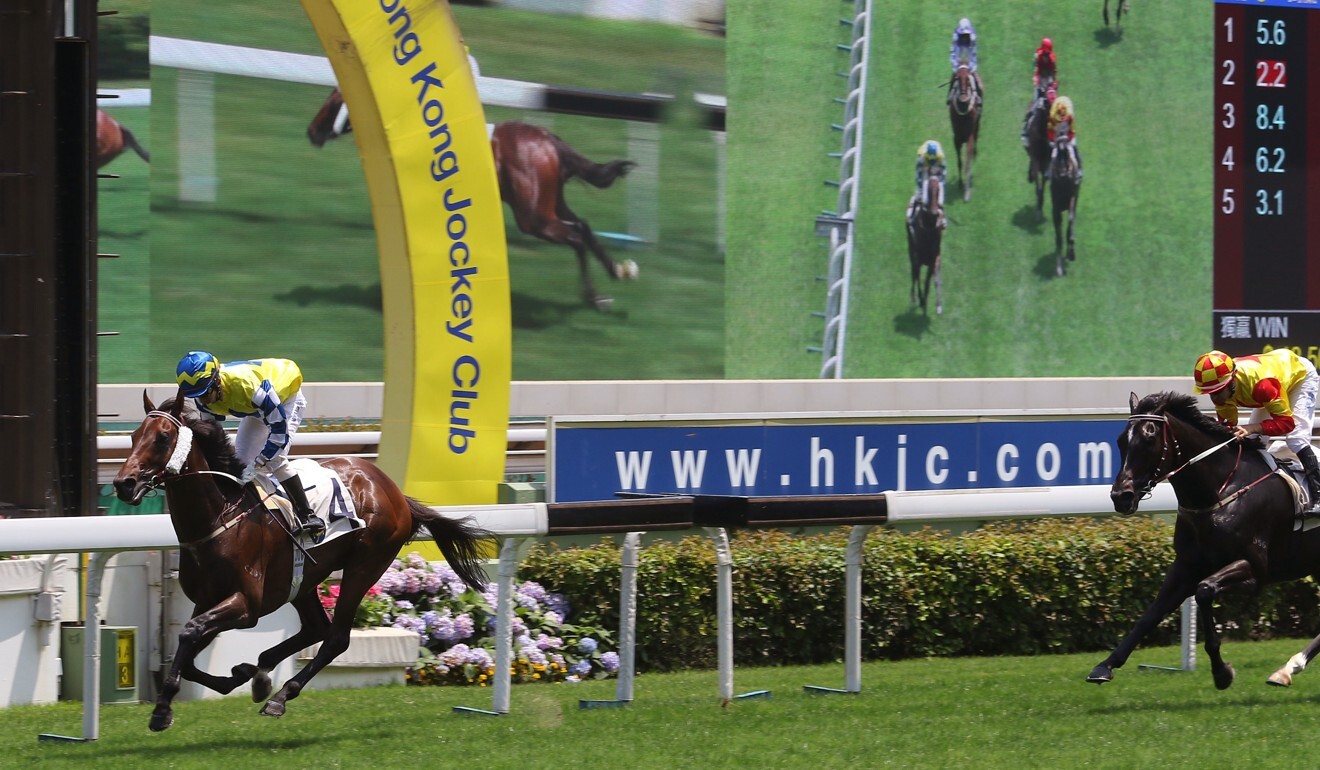 "I felt he [Chefano] was a legitimate chance, especially with the weight and it worked out perfectly for him.
"It looked like on paper, my horse was the only one that could improve off his last couple of runs, I thought the distance wouldn't be a problem while I had question marks over a few of the other horses."
Chadwick took Chefano straight to the front on Sunday and was able to dictate terms with just 114 pounds on his back to comfortably beat more fancied rivals Savvy Nine and Helene Leadingstar.
"The main thing was he had to relax, it took him a while to do that – halfway around the first bend. I was happy with that and when they started putting pressure on me rounding the turn at the 600m, he was able to hold his position without being put off the bit so I was more than happy with that," he said.
"I saw Tony [Cruz's] horse [Helene Leadingstar] was very wide and there was Eagle Way with the big weight so I thought I had them both covered at that point.
"It was about ticking them off one by one, Eagle Way had too much weight on the back up, I ticked off Helene Leadingstar and I didn't think Helene Charisma would see out the distance.
"There was only one horse, Savvy Nine, that I had to keep off and I thought I had him at the 300m, I just needed my horse to keep galloping and that's what he did."
Chadwick's next mission is to keep the ride on the five-year-old going forward in a Group One which is set to be light on numbers after just five runners contested Sunday's 2,400m event.
Not since 2004 has the Champions & Chater Cup had a larger field than the Queen Mother Memorial Cup.
"Hopefully he pulls up well, eats up well and John runs him again in the Group One where I ride him, that is the main thing,' Chadwick said.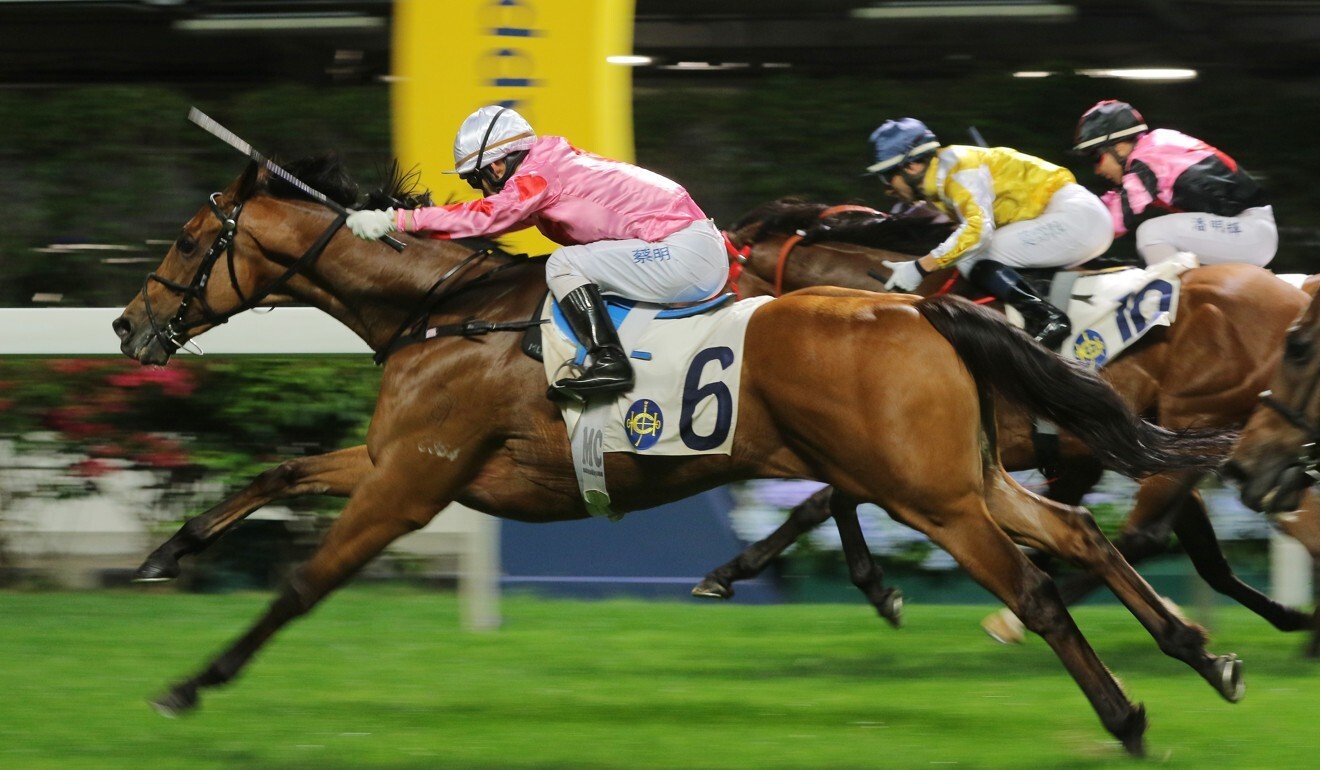 "I have asked him to stay on it. It is a roll of the dice here but, it isn't really about momentum any more. Things change a lot very quickly here."
Looking to continue his winning form, Chadwick takes seven rides to Happy Valley on Wednesday night including the likes of last-start winners Chairman Lo and Good Shot.
Chairman Lo finds himself up in Class Three in the Chamomile Handicap (1,650m) after breaking through for his first win last month.
"I asked John [Size] about the ride because I thought Joao [Moreira] might have something else in the race," he said. "He won last start and I think he went good so he is in a good place.
"I have some interesting rides, plenty of them will depend on what gates they get. While things haven't been falling my way at the minute, it is about adapting as a rider and seeing the positives."
Help us understand what you are interested in so that we can improve SCMP and provide a better experience for you. We would like to invite you to take this five-minute survey on how you engage with SCMP and the news.