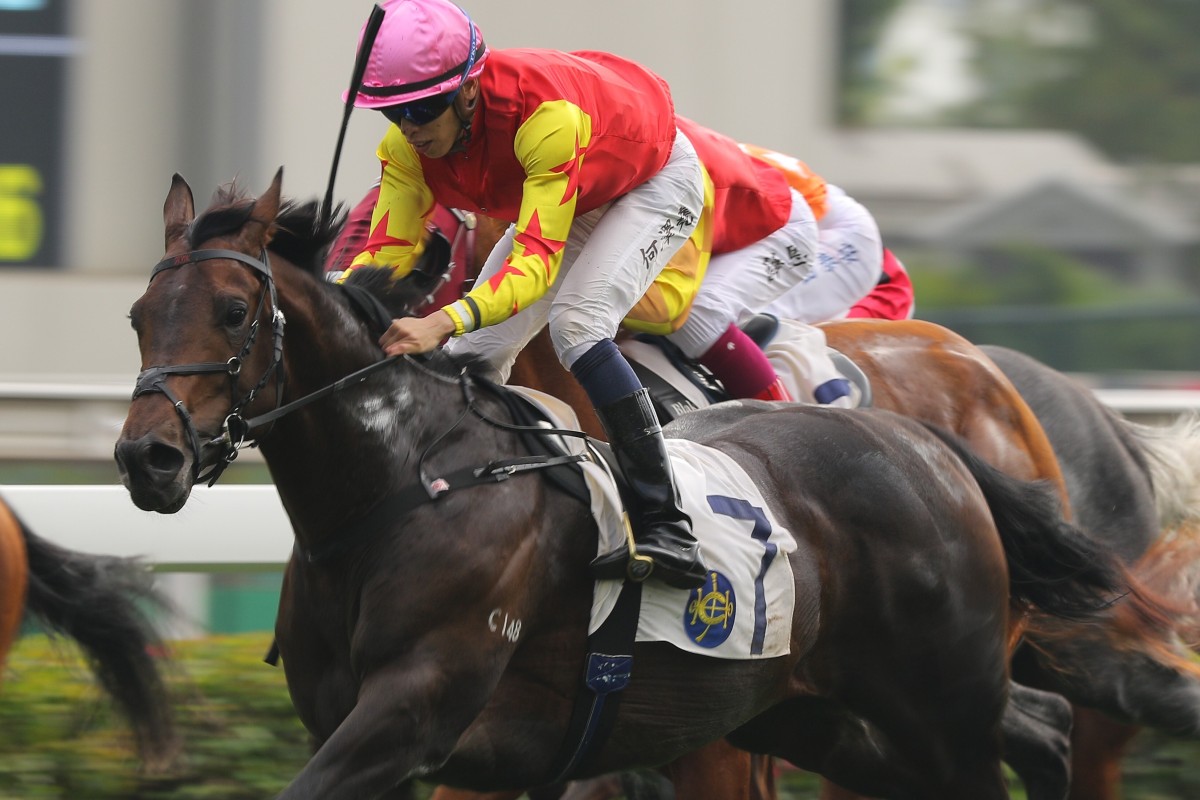 Douglas Whyte is looking to utilise a rare opportunity in the racing schedule to give his talented galloper Farhh Above a much-needed ratings boost.
The pint-sized galloper has flashed unquestionable ability but his trainer says he has been brought undone by having to carry big weights in Class Three, however this will not be the case in Saturday's Class Three Emerald Handicap (1,400m).
With an extended ratings band allowing horses rated up to 85 into the contest, Farhh Above slots in with 127 pounds compared to the 133 pounds he has been forced to lug in his past two starts.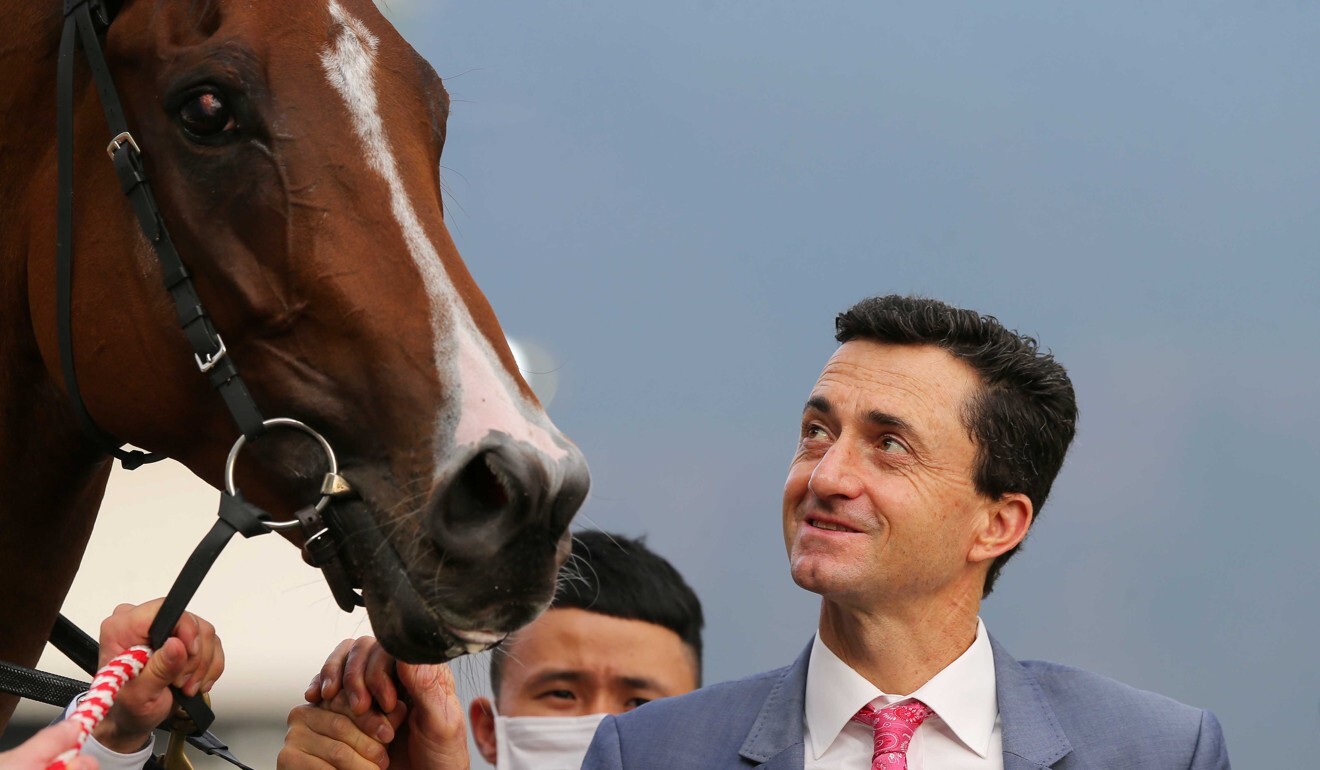 "Those 85-rated races, I wish they would put a few more of them on because it allows them to be competitive without lugging around 133 pounds, it is such a big ask for a horse like him," Whyte said.
While he is now rated 81, Farhh Above is eligible to race in Class Two but Whyte is looking for an extra run in the lower grade to try and get the most out of the promising galloper.
The colt has hurt punters this season, twice going under as an odds-on favourite before showing some of his old spark when running second to Everyone's Joy as a $3.10 favourite last month.
"He is a lovely horse and should he get back on song he will be moving up the grades," Whyte said.
"I have always thought he was going to be a very nice horse, I thought he was a horse that was going to go onwards and upwards, everyone saw the writing he put on the wall with what he produced.
Beauty Loyal races to a game win in the finale to give Joao Moreira a treble.

BUT take a look at Farhh Above...

...the exciting 4yo had every slammed shut before charging to a dead-heat 4th. #HKracing pic.twitter.com/RQSeWmJ6ia

— HKJC Racing (@HKJC_Racing) February 8, 2020
"The day he was unlucky when [jockey] Vincent [Ho Chak-yiu] banged his way out, he did jar up and we had to monitor those things but if he bounces back to himself, he can do it. He is a colt so he is a difficult horse to work with – not temperament wise but they are a different breed."
Should he not finish off the season as Whyte expects, he said he would consider gelding the four-year-old in an attempt to iron out any bad habits.
"I might consider it at the end of the season but he isn't big enough to chop. He's not mentally doing anything wrong but he does get thick-winded and sometimes colts can get a bit funny so there are worrying factors," he said.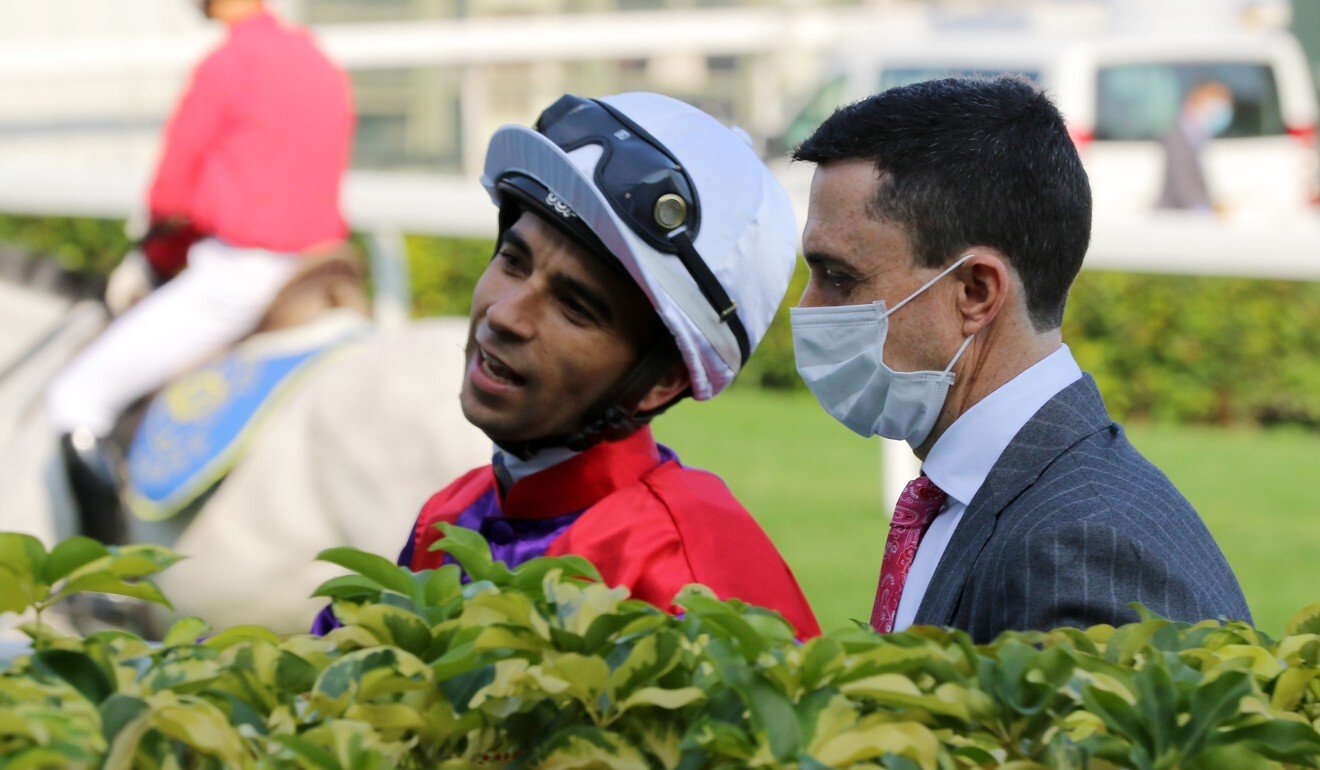 "My biggest concern is if I do cut him, he might fall away, he's not one of those big robust colts. He is a nice horse and he is exciting if we can keep him on the right track."
After slowing down during the middle of the season, Whyte's stable has again found form with four winners in the past fortnight.
The 13-time champion jockey-turned-trainer has 34 wins to his name in his first season as a handler, placing him just two behind champion trainer John Size.
Whyte struck a winner at Happy Valley on Wednesday with The Runner breaking through for his first Hong Kong victory.
The Australian import had been slow to adapt to life in Hong Kong but Whyte said he had changed his training methods recently and it was beginning to show results.
"He came here pretty highly rated and it has taken a bit of time to work him out at the stable, he is not the best doer," he said.
"I have had to monitor his galloping and exercise to keep the weight on him but it is working now, it's starting to come together."
Help us understand what you are interested in so that we can improve SCMP and provide a better experience for you. We would like to invite you to take this five-minute survey on how you engage with SCMP and the news.