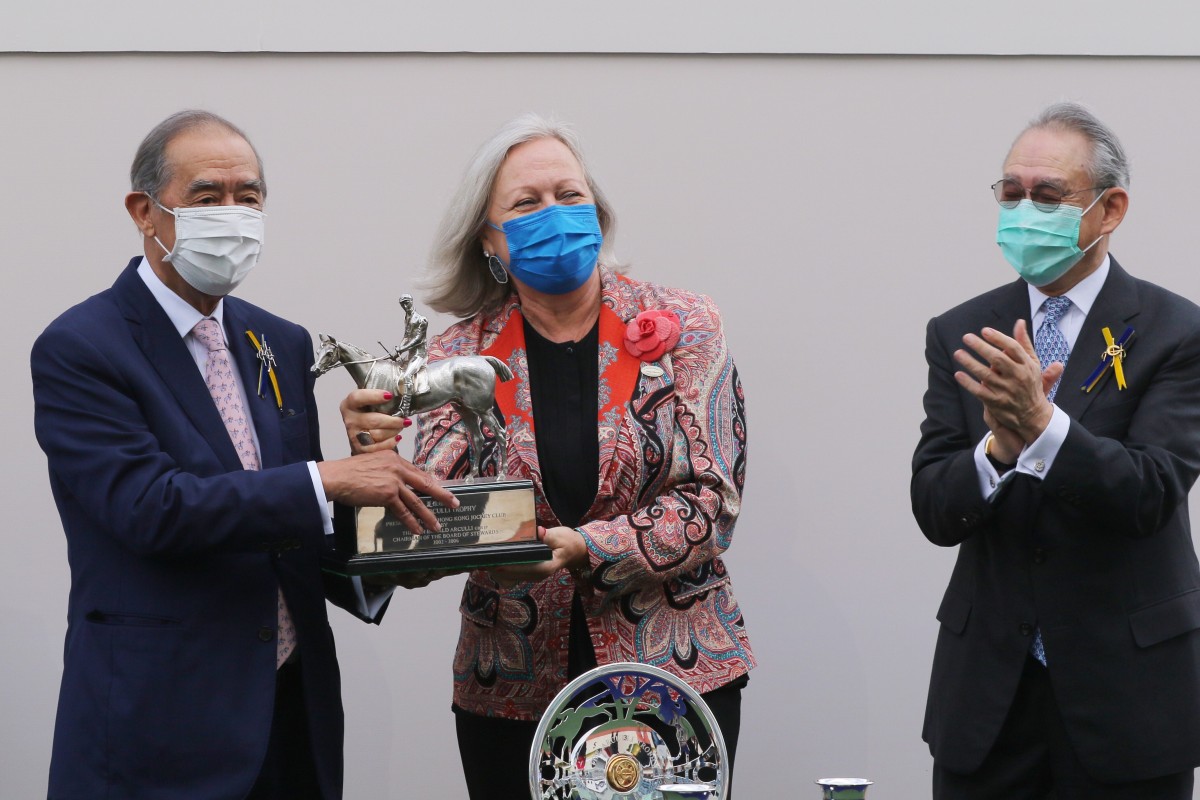 It is hard enough just to get a race named after yourself but former Jockey Club chairman Ronald Arculli took it up a notch on Sunday when he managed to win his own race at Sha Tin.
Race names in Hong Kong are usually dedicated to various parts of the world or obscure bird names but Arculli was able to take full advantage of Chairmen's Day, where nine races are named after former chairmen of the cub.
While it may look like a carefully orchestrated plan, Arculli said it was nothing more than a coincidence that his horse Red Desert was able to take out the Class Two Arculli Trophy (1,200m).
Arculli, who has won on the day before with Red Dancer in 2016, joked he will be setting more horses for the day in the future to keep the record going.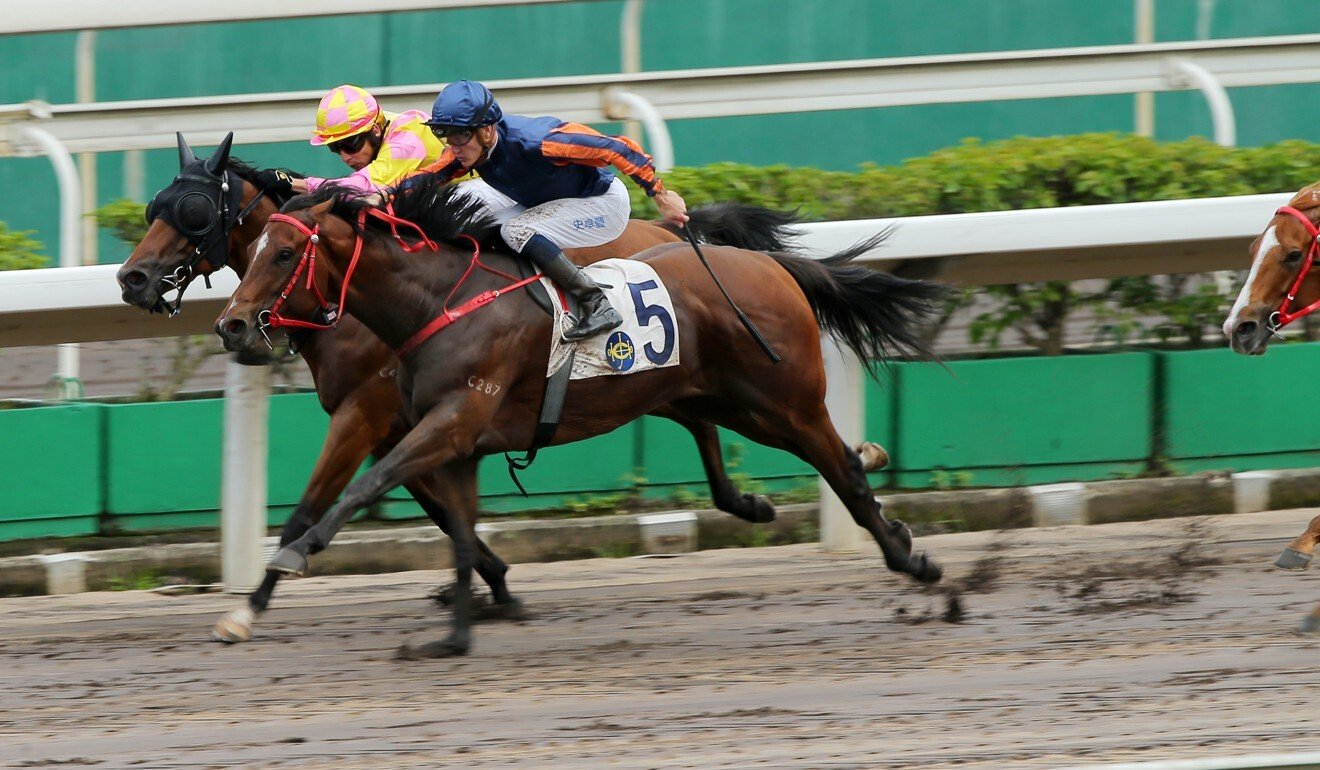 "I was talking to [Jockey Club executive] Bill [Nader] and I said to keep the trophy, you have to win it three times so it is a case of one down, two to go," he laughed. "It is just a pure coincidence but it is still very nice."
Arculli, who served as chairman from 2002 to 2006, has owned the likes of Group One winners Red Cadeaux, River Dancer and River Verdon but says he is on the hunt for more horses to build an army for next season.
"We have got three permits at the moment so we are looking for more horses," he said.
Formerly trained in England by Roger Charlton, Red Desert improved his Hong Kong record to three wins in 15 starts and will now find himself at the pointy end of Class Two.
The win marked a double for trainer John Size, who also won with Super Alliances to take his season total to 43 winners.
With Size's go-to jockey Joao Moreira electing to partner stablemate Gunnison in the race, Chad Schofield was able to put Red Desert in the box seat before bursting clear in the straight.
Schofield, who notched up 40 wins for the season for his first time in the process, said he was thrilled to get the call-up from Size for the ride.
"I thought both of his horses [Gunnison and Red Desert] could be winning rides, they both drew well," he said.
"My horse, it was the right race for him, 1,200m on the dirt and he trialled really well leading into it – I was happy with the pick-up ride.
"From gate one we were able to have the run of the race, it panned out perfectly for us and he was able to get the win.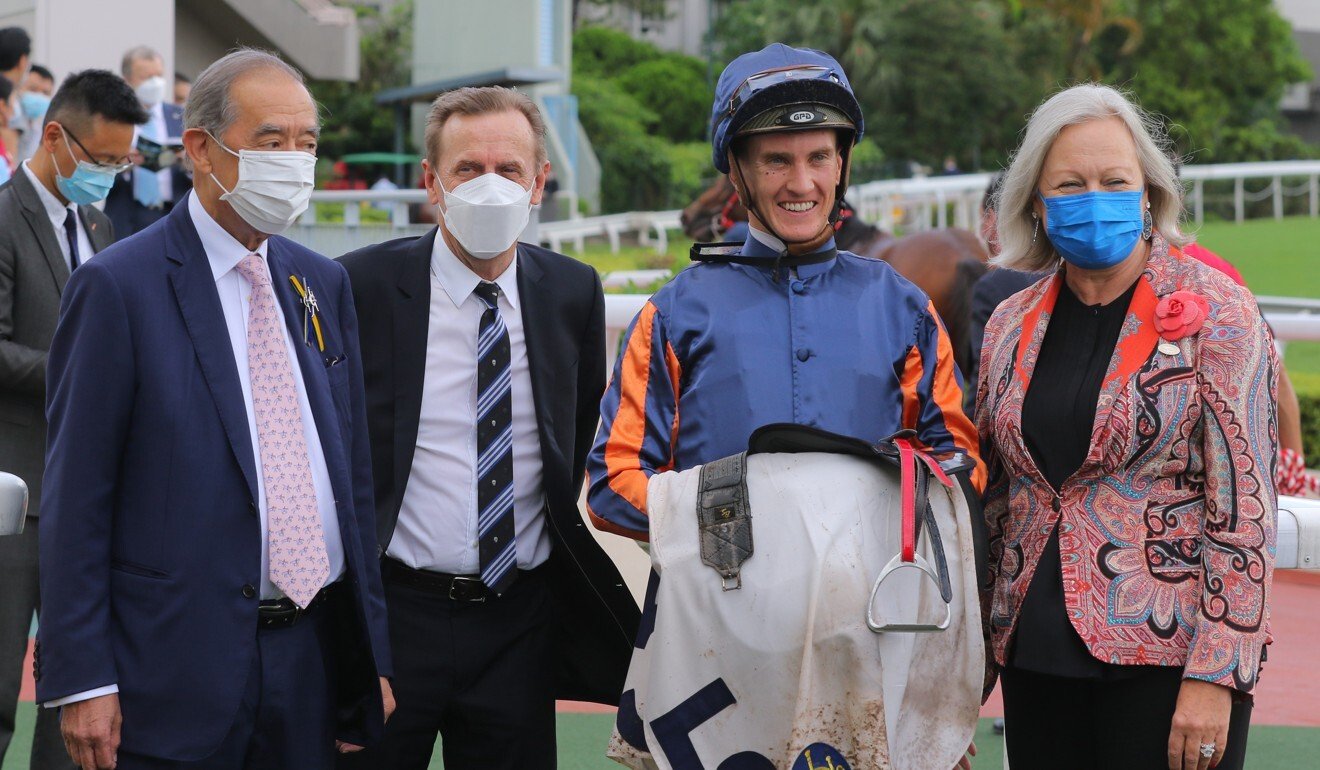 "Winners-wise, it is my best tally and we still have eight meetings left. I haven't set the world on fire but I've been chipping away."
While Red Desert has done his best work on the Sha Tin all-weather surface, Schofield said he believes he is not a one-trick pony going forward.
"He has run some really good races at Happy Valley but he does handle the dirt really well," he said.