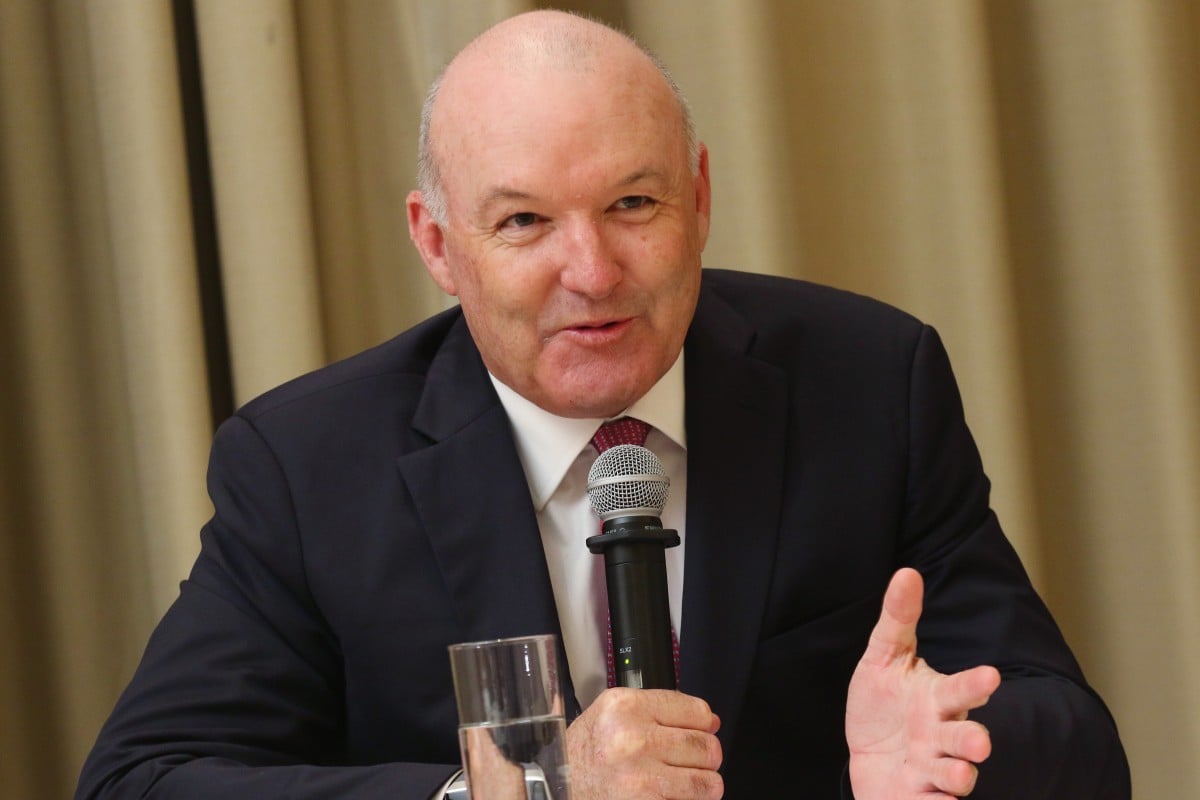 Incoming trainer David Hayes has been granted his wish by Jockey Club officials and will have an interim stable to accrue horses when he comes out of quarantine next week.
The Australian Hall of Fame trainer arrived in Hong Kong last week and is currently undergoing his mandatory 14-day quarantine period, where he says he is covering 22km a day on a treadmill with the windows open to acclimatise to the sticky Hong Kong weather.
Hayes anticipates he will begin bringing horses into his interim stable from July 7 in preparation for his return to Hong Kong racing.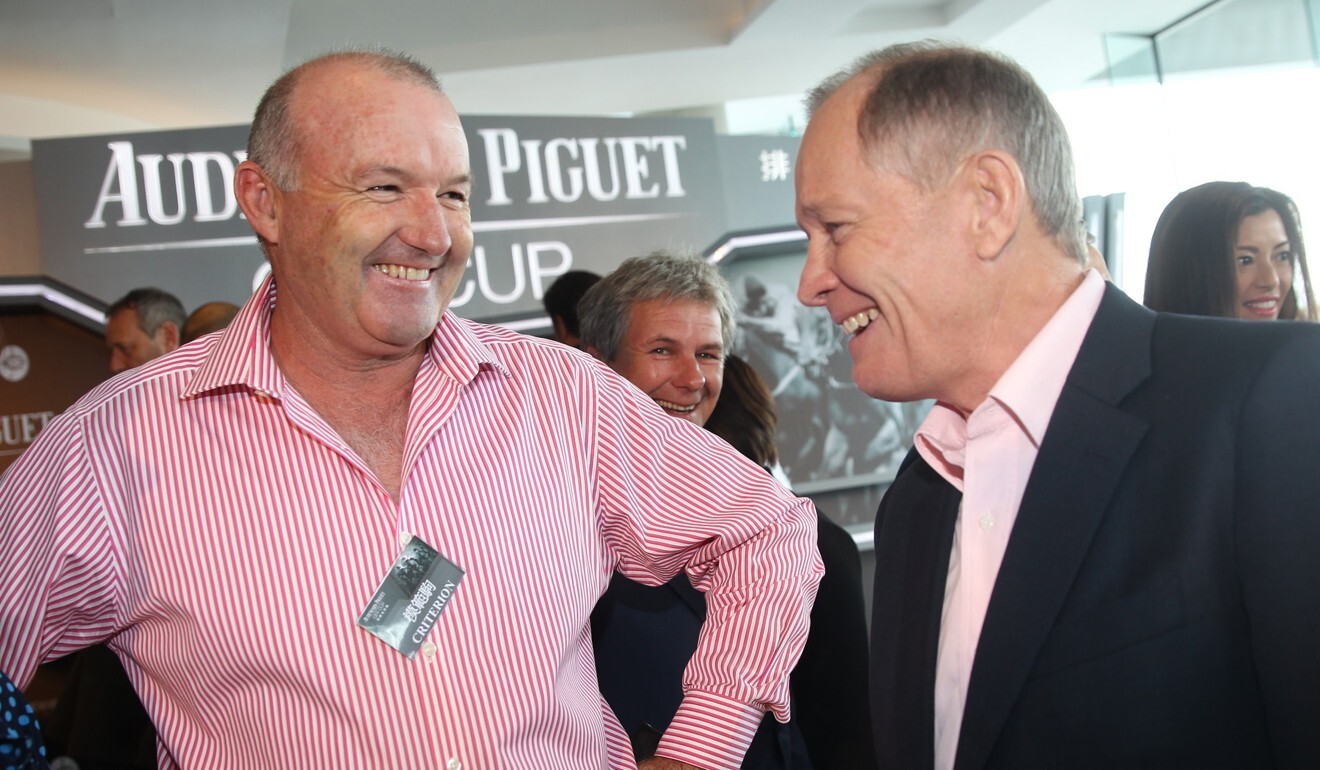 "I will have a temporary stable to do a little bit of work, probably just walking and swimming," he said.
"It will basically be a process of waiting for all the new horses to come in.
"I don't think there will be too many in that early stable because I haven't really targeted local horses at all. Because most of the trainers here are my old mates, I have been really focused on getting new stock to Hong Kong."
Hayes will be able to move into John Moore's stables once he has vacated them at the end of the season.
While Hayes won't have his hands full with Hong Kong-based horses, he has amassed an army of Private Purchase Griffins (unraced horses), which are undergoing their final bit of training at his Lindsay Park base in Victoria.
Well aware of the toll the summer months can take on horses in Hong Kong, Hayes said he doesn't plan on rushing his youngsters through their preparation when they arrive from Australia.
"My first new PPGs should be arriving around July 15 so they should be in the stable by the end of the month," he said.
"I will probably have between six to 10 new ones on each shipment. They are still working at Lindsay Park, the first ones are in quarantine now.
"I have been training them on the Hong Kong leg, they are mainly Victorian horses so I wanted to introduce them to the Hong Kong way.
"I'll hopefully have a couple of local horses on the opening day but I imagine everyone is going to be working their horses over the break because you can't go anywhere.
"I am a bit wary of going too hard too soon with the new ones off the plane because they'll be coming out of an Australian winter into the heat here so hopefully I can hit some form as the weather improves."
Chau has 'genuinely improved' after lean patch
Douglas Whyte believes his apprentice Jerry Chau Chun-lok is already reaping the rewards of a recent dry spell after the 20-year-old speared home the second double of his short Hong Kong career at Sha Tin.
After a double on his first day in the saddle on May 9, Chau went over a month without a win before returning to the winners' circle last weekend and continuing his form reversal on Sunday.
"He went through a lean patch, which I'm pretty happy about because if you're too successful too quickly, you could think Hong Kong's an easy place," Whyte said.
"It's taught him that he has to work harder and he's genuinely improved so I'm glad that the success is now beginning to roll again.
"He's adapted well and he's got a bright future. There are a few things that we talk about and we go through race plans, but he's only a young kid and he's only been here a short while."
Chau's double came courtesy of free-rolling efforts aboard the Danny Shum Chap-shing-trained United We Stand and First Responder, who broke his maiden at start 19 in his first run for Whyte.
In his first appearance in Class Five, United We Stand appreciated Chau's 10-pound claim in the Tourmaline Handicap (1,000m), shooting straight to the front from gate 14 and streaking away to salute by five lengths after being backed into a $4.90 favourite.
Chau had some competition for the lead in the Class Four Garnet Handicap (1,200m), with Smiling Success keeping First Responder off the rail in the run.
It mattered little, however, with Chau taking the ascendancy at the top of the straight and holding off $2.30 favourite Golden Link by a length to complete a master training performance by Whyte.
"He's had a few issues. I rode the horse in his first start in Hong Kong and he gave me a decent enough feel," Whyte said of First Responder, who ran 18 times for Moore for two placings.
"He's obviously very well handicapped at the moment and it was just more about getting him happy again and getting his head right.
"He became a little bit quirky but I've tried him with the blinkers on and it seemed to work. I think with the 10 pounds off, the blinkers on and a fresh horse, it was the winning move."
Open for business
The Jockey Club will open off-course betting branches (OCBBs) from Monday, allowing punters to bet the day before a race meeting.
It marks the first time in three months that the Jockey Club has thrown open the doors to the OCBBs after they were shut down in March.
While customers will not be allowed to bet on football or the Mark Six lottery, which remains suspended, they will be able to gamble on Hong Kong and overseas simulcast races on "pre-sale" days.
Punters will also be able to deposit and withdraw cash from their betting accounts along with setting up funds transfer options.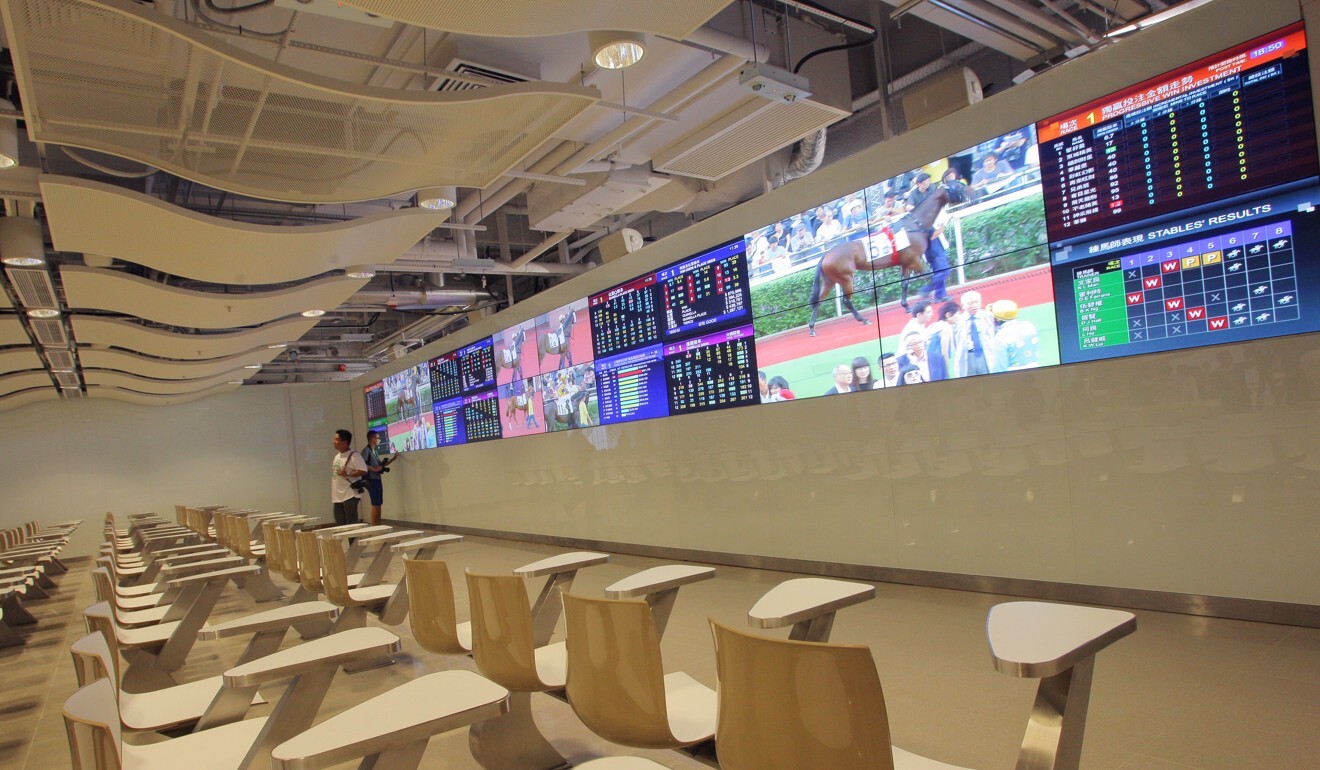 To abide with Covid-19 restrictions, all customers will have their temperature checked upon arrival and will be asked to leave immediately after their service is completed. The move is sure to see turnover further improve.
After dipping dramatically once Covid-19 restrictions were implemented in January, turnover has rallied to almost return to the same levels as last year.
Sunday's Sha Tin meeting saw HK$1.352 billion wagered, up on the HK$1.348 billion for the same meeting 12 months earlier, albeit with an extra race.