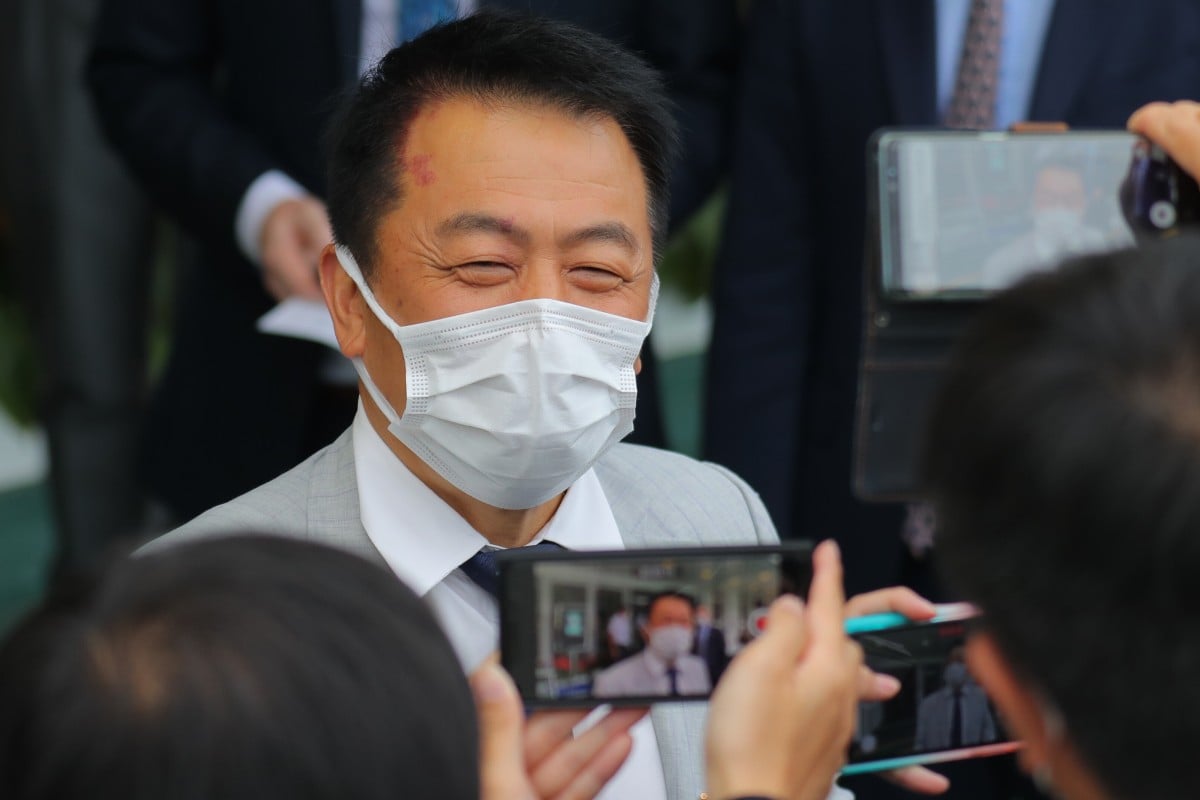 For three races on Wednesday, Francis Lui Kin-wai held the lead in the captivating battle for the trainers' championship.
The Hong Kong Derby-winning handler secured his 62nd winner of the term when in-form dirt horse Thou Shall Sing captured the Class Four Riding High Together Handicap (1,200m).
It put Lui level with Ricky Yiu Poon-fai – but ahead on countback given he has five more seconds. It was the first time the 61-year-old had held the lead since early February, but it didn't take long for his rival to return serve.
Yiu saddled up $3 favourite Cheerful Leader in the Class Three Sportsmanship Handicap (1,600m), but it was $33 shot Precise Express (Matthew Chadwick) who landed the prize, rallying up the inside rail to secure his maiden Hong Kong victory.
"It's just nice to have a winner," Yiu said with a smile. "I had two runners and I didn't care which one won."
The nip-and-tuck between Yiu, Lui and Tony Cruz – who also tasted success on the day with Beauty Angel – is the main puzzle still to be solved this season and it remains up in the air with four meetings still to go.
Yiu remains in the box-seat with 63 winners, the red-hot Lui snapping on his heels with Cruz, the Hong Kong legend, on 59.
"It's becoming very, very interesting," Yiu said. "The three of us just going head-to-head."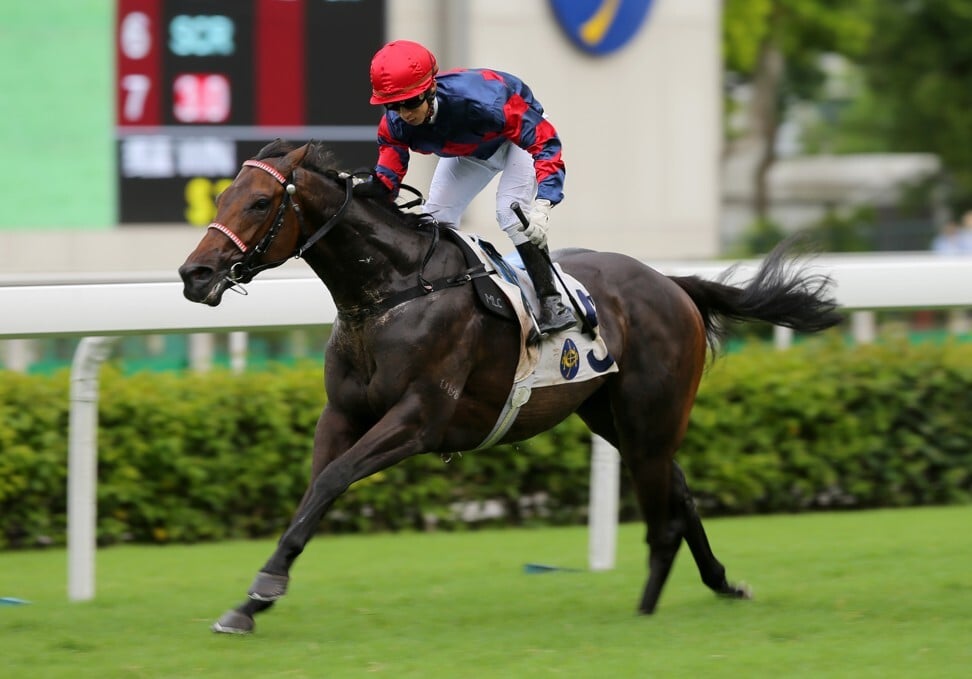 For the second meeting in a row, Yiu plucked an unexpected victory late in the day to maintain his position at the top of the table. On Sunday it was Alcari at $27, on Wednesday it was Precise Express.
A trip to Conghua got the credit for providing a spark to the former and while the latter also had a stint at the mainland facility, the trainer believes more time acclimatising to his new home had a bigger impact.
A winner of two races in Ireland when known as Super Treat, the four-year-old was only fair in his first two starts over 1,400m before he put in a shocker on the all-weather track in April, but he seems to have benefited from a short break.
"I wasn't really surprised [he ran well], I told the owner that I thought he could finish in the first four," Yiu said.
"A mile is a better trip for him than 1,400m and when he raced over 1,650m on the dirt and he was very disappointing.
"He's still green, he's still learning but he's got a great heart – he ran through a gap. For a European horse he's adapted quite well, he's only been here about [nine] months. I'm happy with him."
Lui had to watch on as his lead evaporated in less than 100 minutes, but he is adamant he will keep putting his best foot forward.
"Of course [it was exciting to hit the front], but it's so tight," he said. "There's only one race the difference and we'll all keep trying to win."
Lui has done a terrific job with Thou Shall Sing since picking him up mid-season, finding his niche on the dirt with three wins from his last five starts.
"He's good on the dirt. We've found the right distance and the right track for him," Lui said. "I think before this horse was a bit nervous, but now he's settled down."
But it wasn't all good news for Lui with the man who guided Thou Shall Sing to victory, Vincent Ho Chak-yiu, hit with a one-meeting suspension and HK$60,000 fine for his ride on Joy Master in the second race.
Ho, who has ridden 27 winners for Lui, will miss the Sha Tin card on July 12, and agonised over which day to miss, given how determined he is to try to help his biggest supporter secure his maiden title.