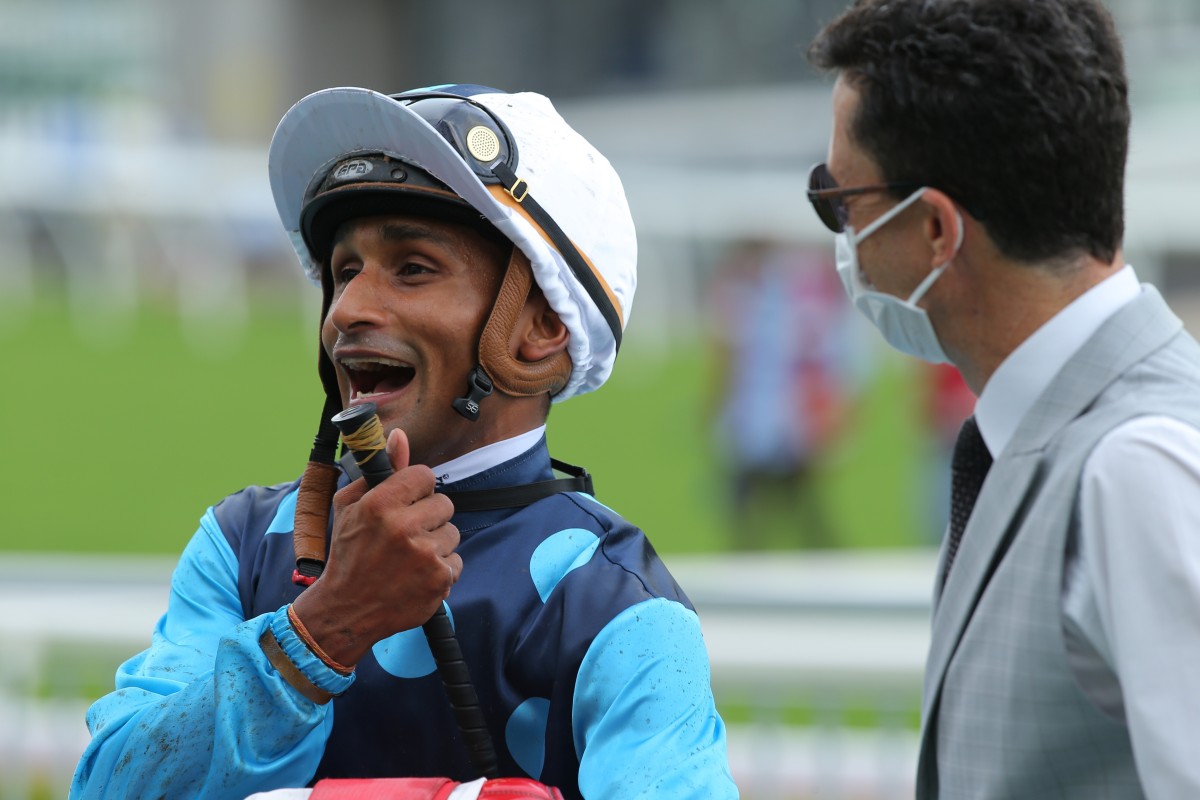 Any milestone in Hong Kong racing is hard-earned but Karis Teetan is racking them up so quickly he can barely keep track.
The Mauritian Magician was the stand-out performer at Sunday's Sha Tin meeting, bookending the card with Handsome Rebel and Circuit Glory, but it was the middle peg of his treble that was a special one.
Teetan's win on Will Power was his 400th in Hong Kong, making him one of only three riders on the current roster to have reached that mark, alongside superstars Zac Purton and Joao Moreira.
"I didn't even know," laughed Teetan, who only found out when it came up on the big screen. "It's been a good day, I had some rides that I thought would do well and I'm glad I had the three. Hopefully there are more to come."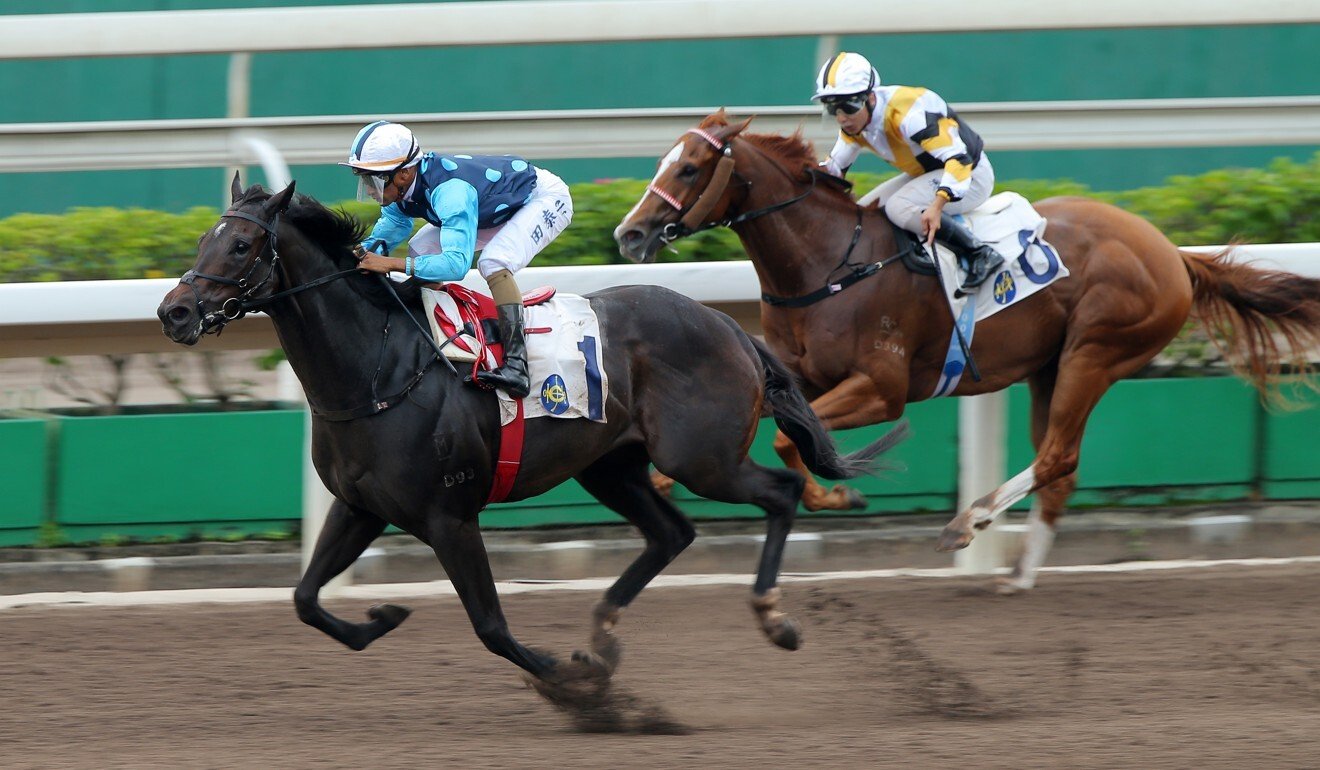 After moving to Hong Kong for the 2013-14 season, the 30-year-old has come along in leaps and bounds, but he has gone to another level in the past two terms.
He recorded 52 wins in 2017-18, before rocketing to 84 in 2018-19 and then securing a career-best 93 last season. Winners are coming so quickly that he celebrated his 300th one just 90 meetings (or 15 months) ago – the last day of 2018-19.
Teetan is already off to a flying start this campaign with six victories from the first three meetings, but he won't set any specific goals – simply pushing himself to keep improving.
"This is my eighth season and I have just kept learning about the racing here," he said. "I try to build good relationships with all the trainers and the owners – just working hard to get more support. The more winners you get, the more support you get, so I really appreciate all the trainers and owners who have been helping me on the way.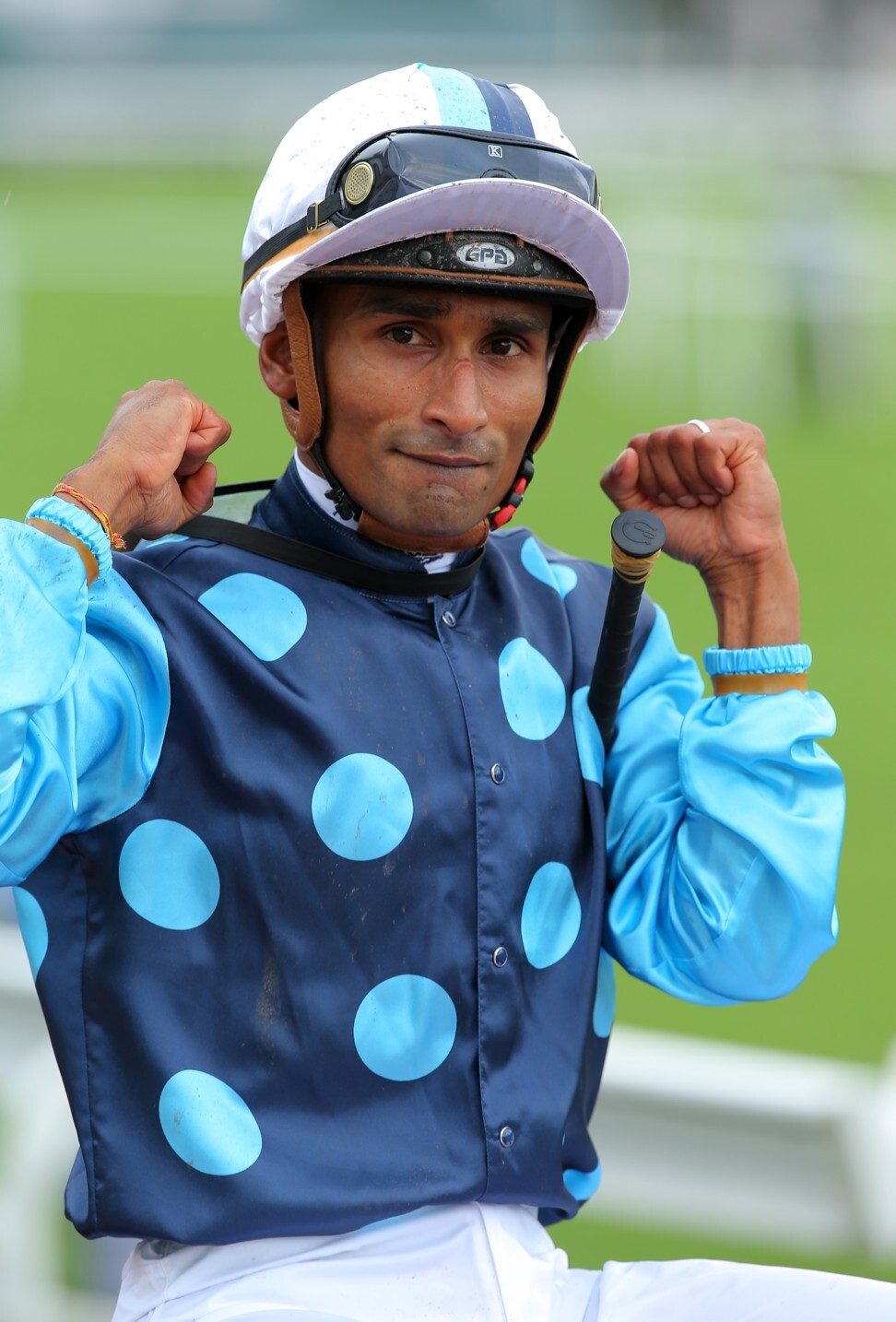 "I've been picking up each and every year. Hopefully I can learn from what I did last season – good and bad – and make this season even better. I don't normally set a goal but I just want to improve from last season."
Teetan has formed strong connections with some of the biggest names in Hong Kong racing in Tony Cruz and Douglas Whyte, the latter providing the milestone winner.
"Karis is riding very well – I think it's there for all to see that he's improved himself," Whyte said. "He's lovely to watch in a race now and he deserves the success that he's having."
Will showing some Power
Speaking of Will Power, Whyte was delighted to see the five-year-old return to form in the Class Three Jordan Handicap (1,200m) on the dirt.
After winning three of his first four starts, Will Power faded towards the end of last season, but was back to his best as he ran over the top of his rivals to score easily and take his record to four wins and two placings from eight starts, despite carrying the top weight of 133 pounds.
"If anything, he's improved slightly from last season. I think the summer break has done him the world of good. He's also benefited from coming back to Class Three but he had to do it the hard way with a heavy weight," Whyte said. "He's lived up to expectations."
All four of Will Power's wins have come on the dirt but he's going to have to be adaptable as there are only limited options on that surface for Class Two gallopers.
"I've always said it and I'll still say it – I think he can handle the turf, I don't think he's one dimensional," Whyte said. "Now that are options are limited we're going to have to go back to the turf and hopefully he can perform."
Hall aboard fast start
After securing a winner at Happy Valley on Wednesday night, David Hall continued his fast start to the new term with a double at Sha Tin on Sunday.
The Australian kicked it off with Bundle Of Energy (Purton) in the second event before taking out the very next race with Eight Trigrams (Jerry Chau Chun-lok).
"It's just about having the right horses for the right races at the time – I don't think we can dwell too much on the Covid-19 period and the extended training sessions," Hall said. "I haven't had the numbers that I've got this year ever before so … these sort of horses, to get a couple of wins out of them and get off to a good start, hopefully it continues throughout the year.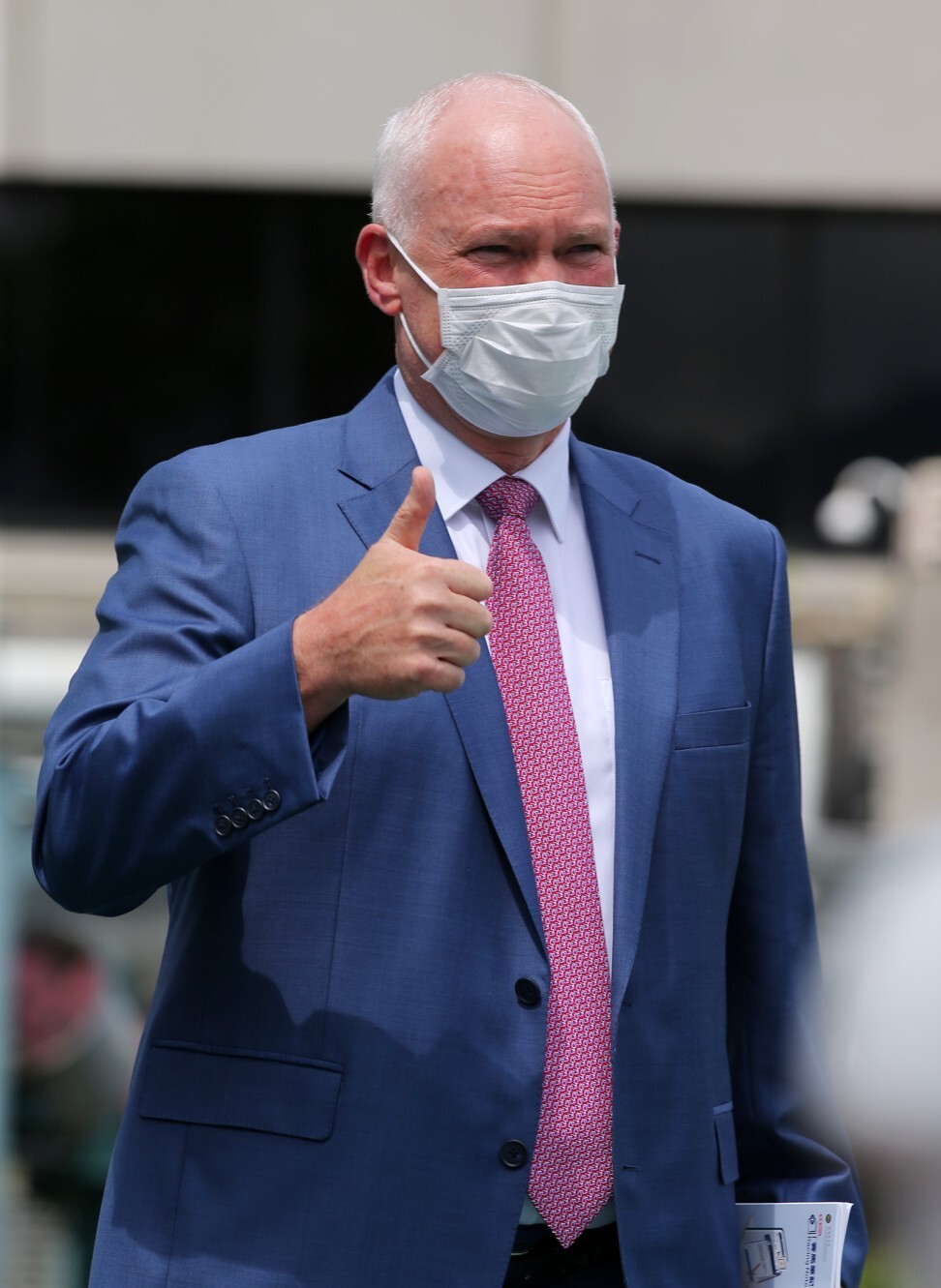 "Bundle Of Energy was the obvious one to run early, he was in hot form at the end of the season without winning so he was always going to line up early.
"[With Eight Trigrams] I knew there would be an early race on the dirt in the new season so we targeted it. With the [10-pound claim], even though he drew wide, obviously he was always going to be tough to beat with the mathematics of the race against the other horses that he'd already beaten."
The curious case of Happy Fun
Few Hong Kong gallopers have been as busy as Happy Fun – after a gut-busting run at Sha Tin last Sunday where he went out in blistering sectionals before running last, the seven-year-old was then retired, unretired and shifted from Danny Shum Chap-shing's stable to Dennis Yip Chor-hong.
After two wins from 17 starts, owners Ngan Pui-ying and Ngan Ng Yu-ying decided to retire Happy Fun on Monday – a decision Shum supported.
"The owner decided to retire the horse but he changed his mind – he said his family wanted to keep this horse," Shum said. "I thought he should be retired. A horse with a 90 rating who is seven years old, he's not going to offer much fun for the owners. If he loses, the owner will feel unhappy."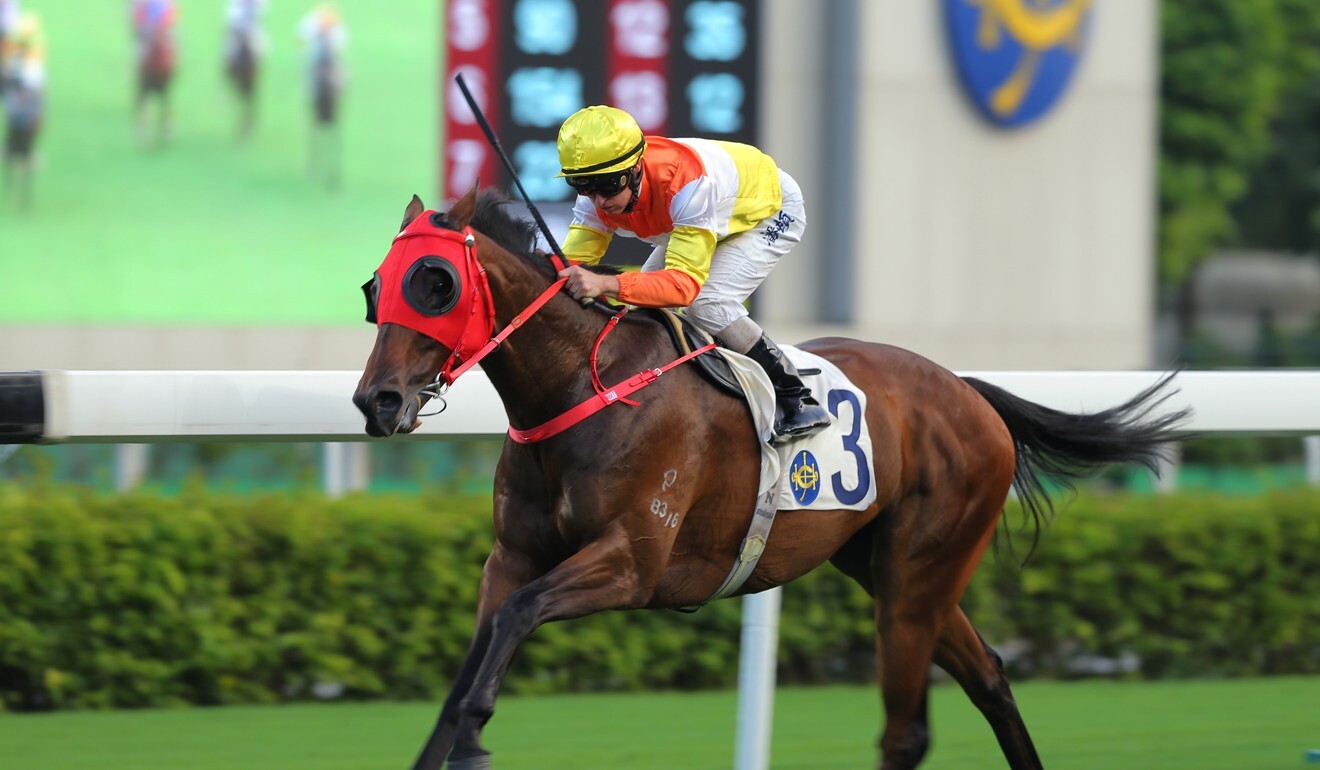 But it was announced on Friday that Happy Fun will in fact get another chance to live up to his name.
"The owner gave me a call and said he wanted to transfer the horse to my stable. The owner's son has a horse in my stable," said Yip. "The horse is fine – the vet report said everything is OK."
Happy Fun's big week shouldn't come as a complete surprised, however – the owners have history of this sort of behaviour after doing the same thing with Extremely Fun, retiring the horse while he was trained by Derek Cruz before sending him to Peter Ho Leung for three wins from 23 starts.
What storm? Track a good one
If punters only looked at the Sha Tin track on Sunday, they would have no idea Hong Kong endured a big storm on Saturday.
"Between lunchtime [Saturday] and 7am [Sunday] we had over 100mm of rain and 2,000 lightning strikes in Hong Kong. But walking it [before the races] – it was a good track and it felt like it would quicken up through the day," Jockey Club head of raceday operations, tracks and racing facilities Stephen Higgins said. "I almost contemplated watering it – it sounds ridiculous – but I knew there was a threat of a shower in the afternoon so we decided not to. It took it that well, it's just an incredible racing surface. It's a great credit to the team here to keep it in such great condition.
"We're just lucky we weren't racing [on Saturday]."