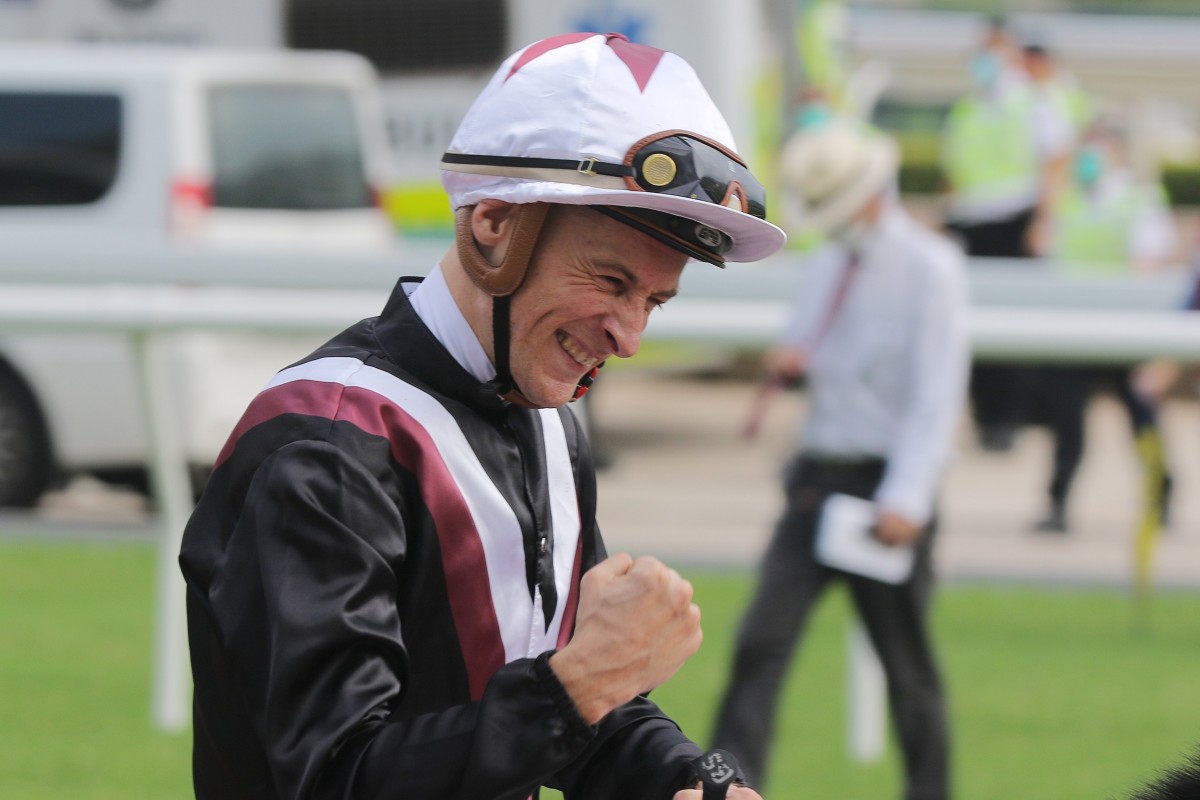 It's hard to imagine a Hong Kong Class Five winner meaning so much to someone with the resume of Blake Shinn, but the Australian's relief was palpable after ending a tough week on a high note.
Shinn's struggles in Hong Kong have been well documented – only 15 victories in his debut season and a winless start to this term – and his travails were compounded in recent days by the news he had lost the ride on exciting youngster Joyful Fortune.
After a dominant debut win aboard the horse last season, Shinn has been working the David Hall-trained Joyful Fortune ever since and the four-year-old was a source of great optimism for the Melbourne Cup-winning jockey.
The decision to replace him with Zac Purton hit Shinn hard but the 33-year-old's win aboard another Hall runner in Plikclone in the Class Five Tung Chung Handicap (1,400m) has him confident there are greener pastures ahead.
"It's nice to bounce back with a winner and hopefully get the season going," Shinn said. "I put a lot of work into Joyful Fortune, as people would have seen. I love the horse and I think he's got a really bright future, but it's out of my control.
"You've just got to try and put that behind you, as tough as that may be, and focus on what you can control. I've just got to cop it on the chin and move forward like a professional. Hopefully something good will be around the corner."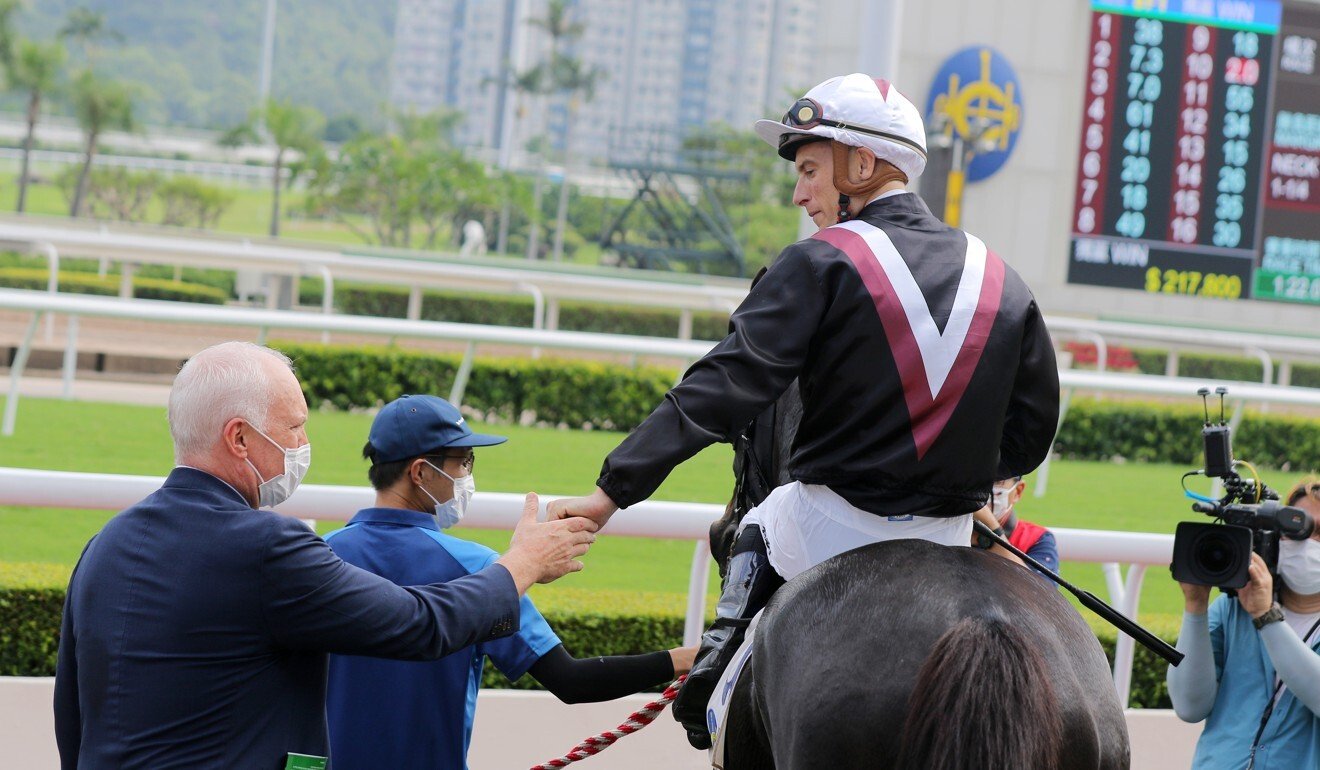 While Shinn won't be aboard Hall's most exciting galloper, he's confident their relationship has more fruit to bear.
"David Hall has been a good supporter, he's had faith in me when maybe other people haven't so I'm pleased that we can team up for another winner," he said.
Hall admitted it was unfortunate Shinn had been replaced on Joyful Fortune but was happy he could play a part in his countryman's first winner of the season, which came from their eighth runner together this campaign.
"It just got to the point where the pressure was there for the top boys to ride the horse but who knows in the future, funny things happen," Hall said.
"Obviously it's been tough for him. He had a tough season last season, got going a bit late and everyone was expecting him to come out in a blaze of glory early in the season but he couldn't hit the board.
"Things didn't pan out for him and the support has been getting a bit tough, so I'm sure he'll be pretty happy to get that one on the board."
Shinn has had plenty of time for introspection during his battle to establish himself in Hong Kong and remains as eager as ever to embrace the challenge head on.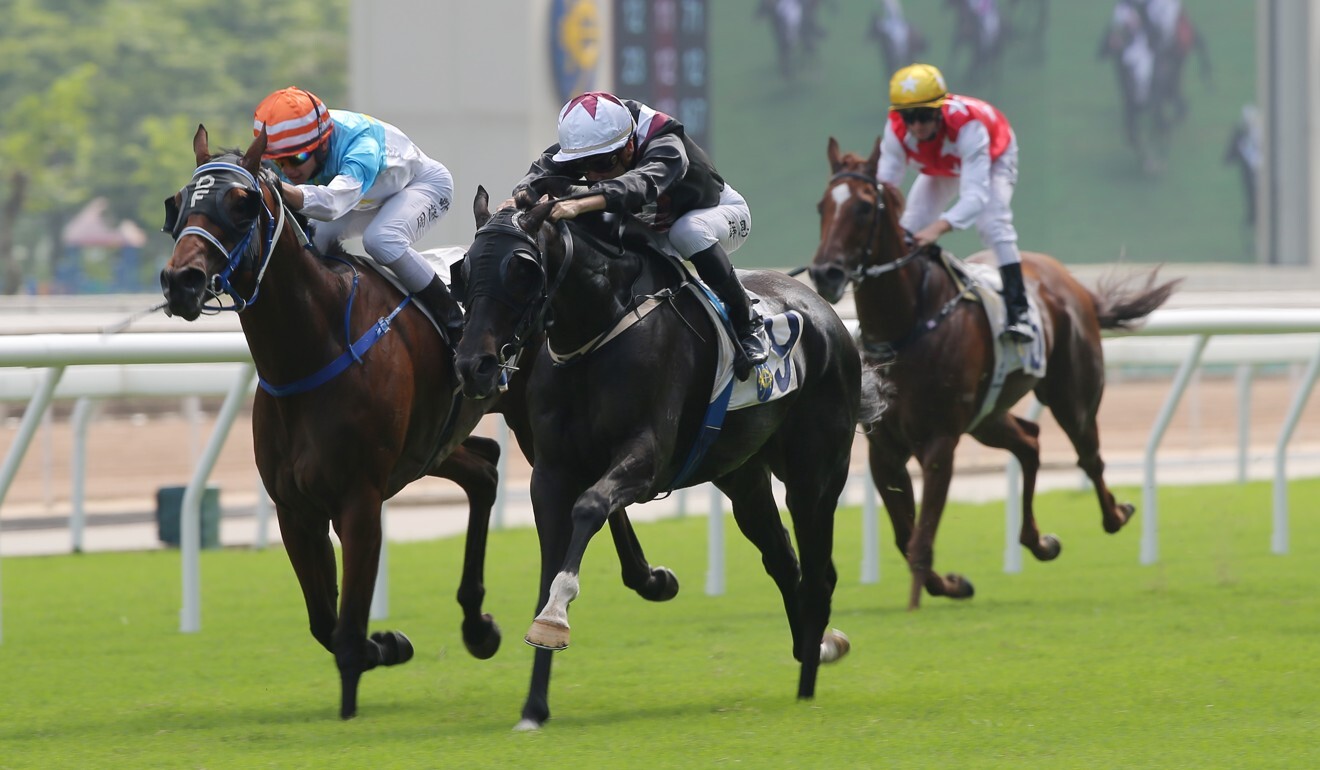 "I always reflect on races. I'm my own hardest critic, I analyse races very thoroughly and what I can work on and improve," he said.
"Hong Kong's the testing ground for elite jockeys and riding against one of my idols in Joao Moreira and just watching him and observing, it can be quite daunting for some riders but I see it as a good challenge and a test for me to keep improving as a rider.
"I've got a long way to go but I'm hoping I can hang in there and get some more opportunities to keep extending my contract and keep trying to improve up the ranks as a leading rider in Hong Kong."