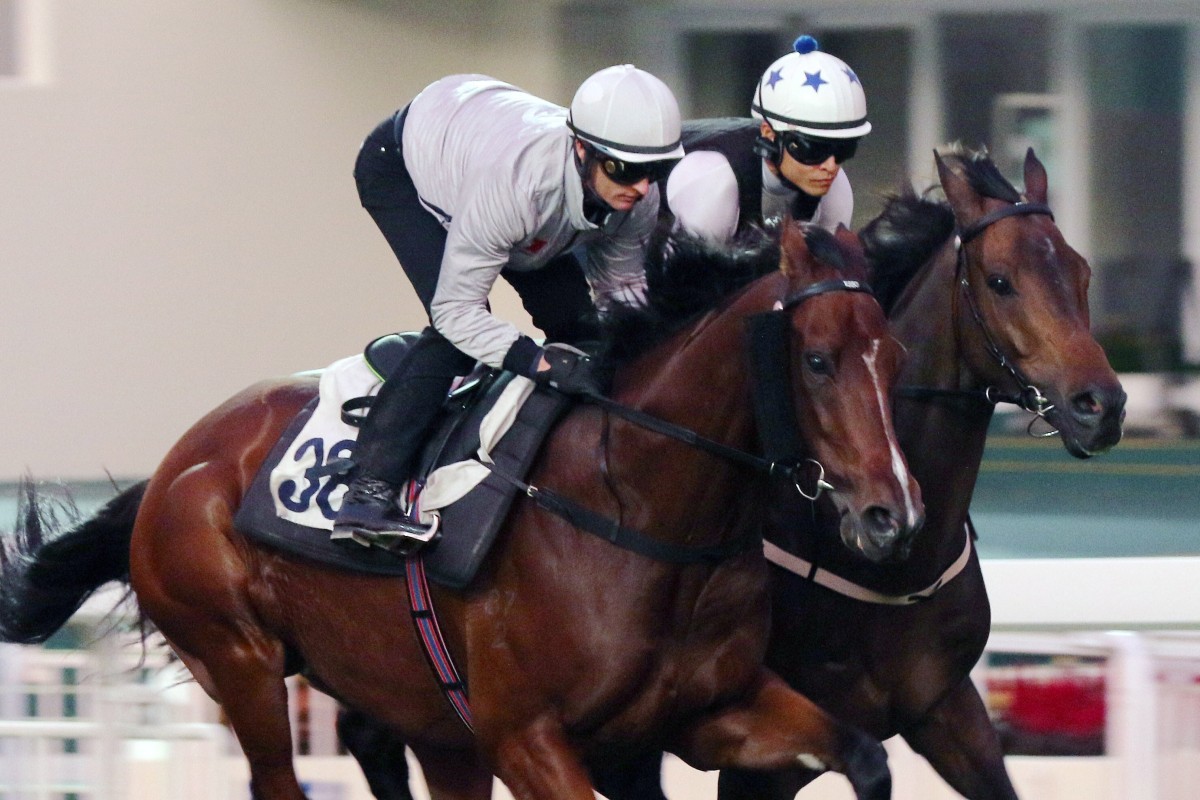 Tropical Storm Nangka forced David Hayes to tinker with Beauty Generation's lead-up to his rematch with pin-up boy Golden Sixty but says it will hold him in good stead for his grand final in December.
Hayes had planned to gallop the veteran alongside his new stablemate Shadow Hero in what was set to be a "testing" session on Tuesday morning but that was thrown out the window when a No 8 typhoon signal was hoisted, closing the Sha Tin track.
With the eight-year-old limited to his box all day, Hayes opted against galloping Beauty Generation on Wednesday, saving him for a "sharp" piece of work alongside Shadow Hero on Thursday instead.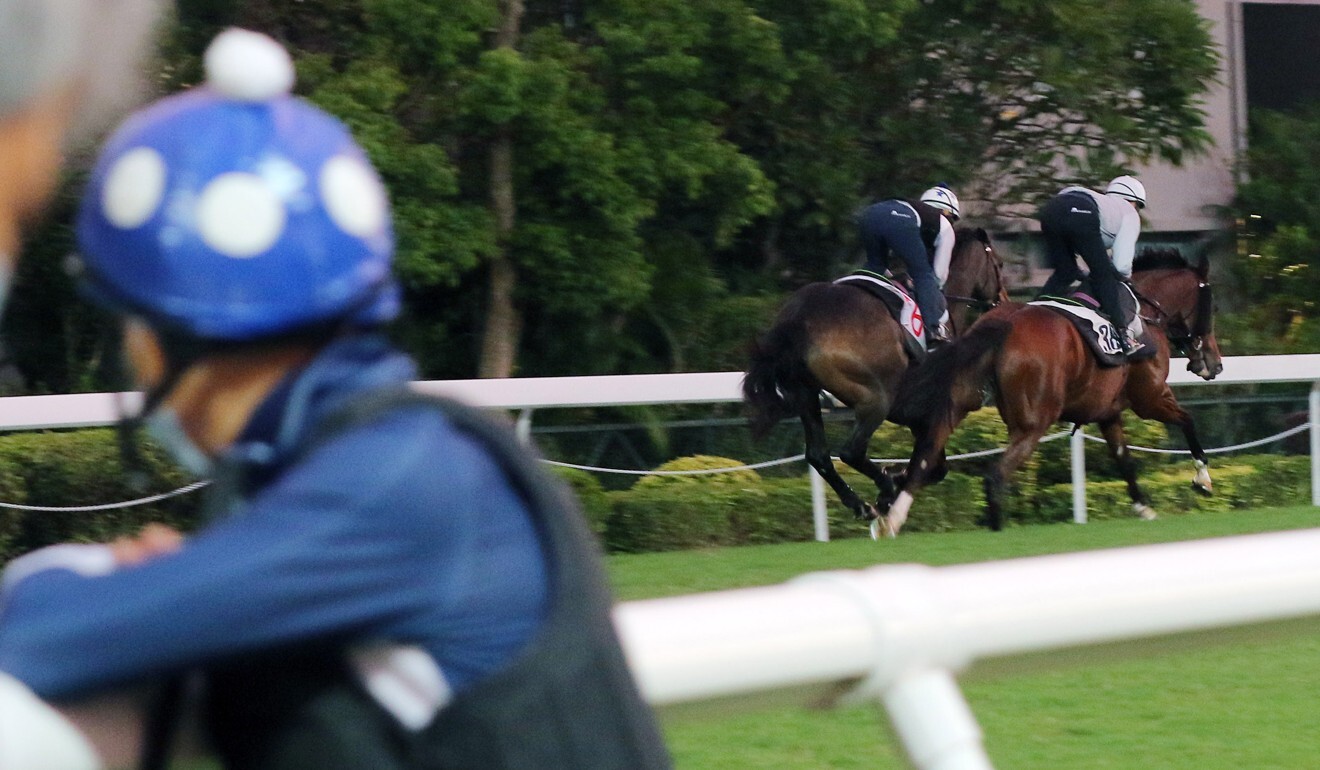 "He was planned to have a course proper gallop on Tuesday and then because horses weren't allowed to leave their box, I didn't want to gallop him on Wednesday," Hayes said.
"I galloped him on Thursday morning on the course proper; it wasn't a searching gallop because it is close to the race.
"Being an old boy, after having the day off in his box, I didn't want to push him straight away. I took the conservative approach, which I think will stand him in good stead for December's [Group One Hong Kong Mile]."
Golden Sixty's weight allowance on Beauty Generation will be trimmed from 17 pounds to 10 in Sunday's Group Two Sha Tin Trophy (1,600m), which is set to provide a more even playing field as they head towards the set weight features.
"[Beauty Generation] has improved from where he was first-up and then he will improve again from this, then he will be in the zone I think," Hayes said.
"I have only been training him traditionally, the typhoon has probably upset a few, I saw Golden Sixty worked on Wednesday morning instead of Tuesday."
The work provides Hayes with a strong measuring stick for Shadow Hero, who he says is on track to have his first Hong Kong start soon.
The dual Group One winner arrived in Hong Kong with a rating of 92, putting him in a strong position for the four-year-old series which begins with the Classic Mile in January.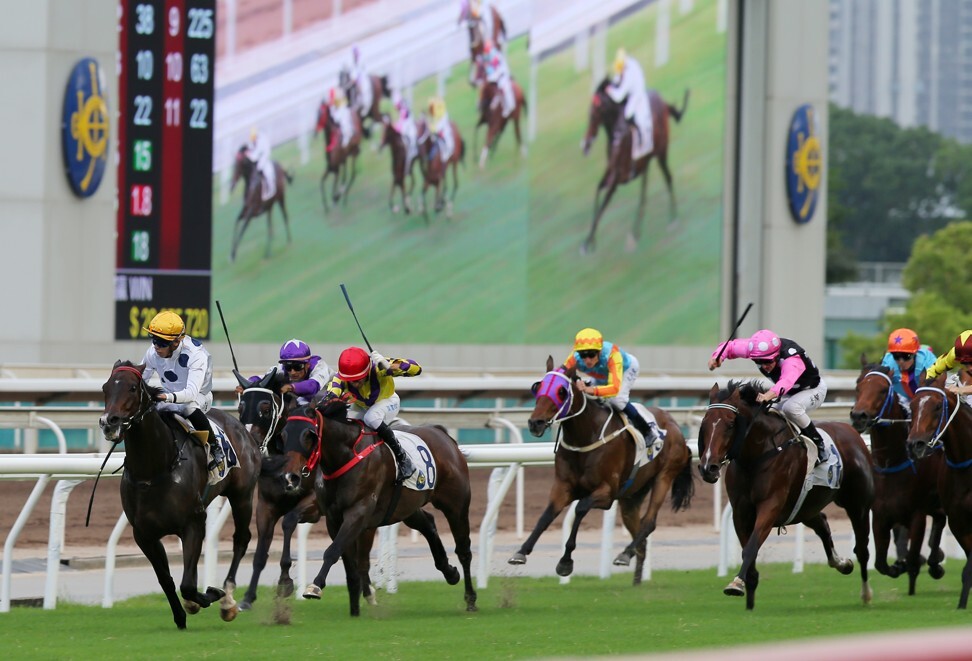 "It was more so for some atmosphere, it was a good opportunity to show Shadow [Hero] the course proper," Hayes said.
"I think he's going pretty well, he will be having a run before December I would have thought, it depends on how he trials."
There are a host of options for the expensive import going forward with plenty of high-class 1,400m and 1,600m contests to take place by early December.