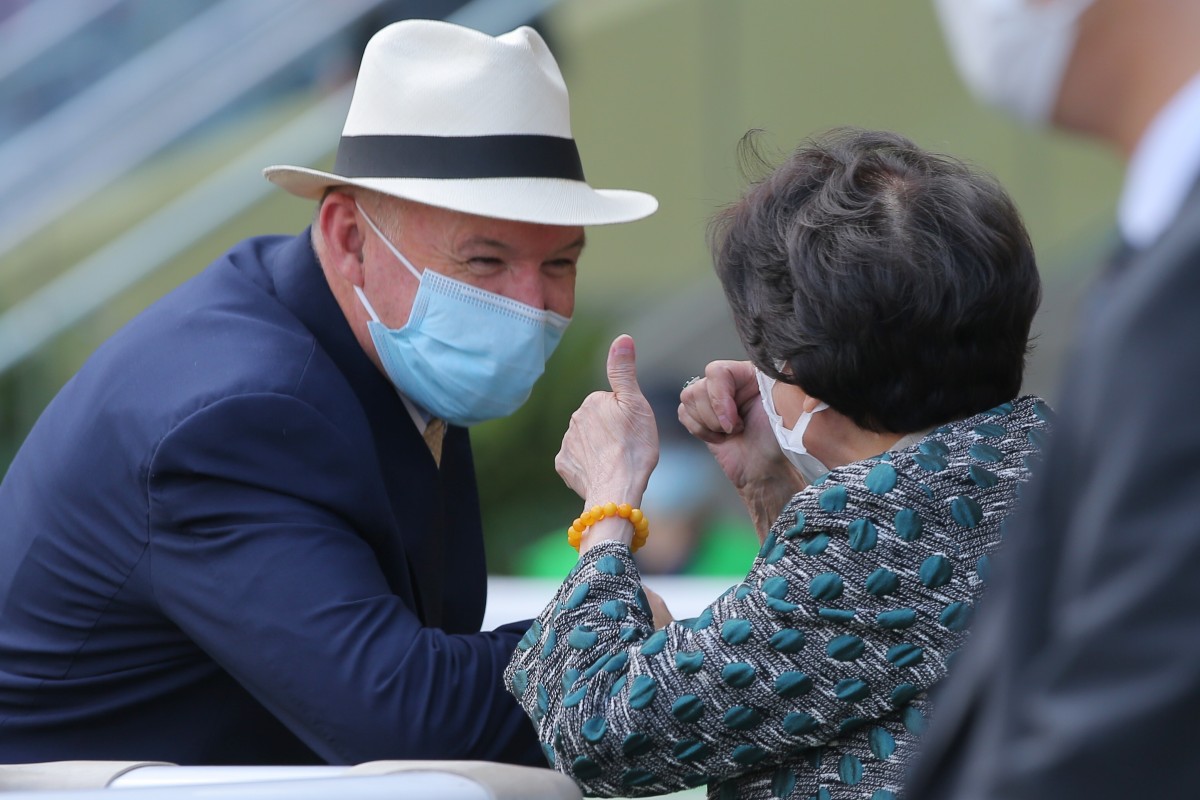 David Hayes has ridden a roller coaster of emotions this week but it ended on a high as he secured his first Happy Valley winner in more than 15 years.
The Australian Hall of Fame trainer has relished the success of the family business during the Melbourne Cup Carnival, with his nephew Tom Dabernig and son Ben Hayes claiming five winners across the four meetings – including the Group One VRC Oaks – but things haven't gone to plan in Hong Kong.
On Monday, Hayes endured the devastating loss of one of his most talented three-year-olds at Conghua – the unraced Always Beauty, who suffered a heart attack.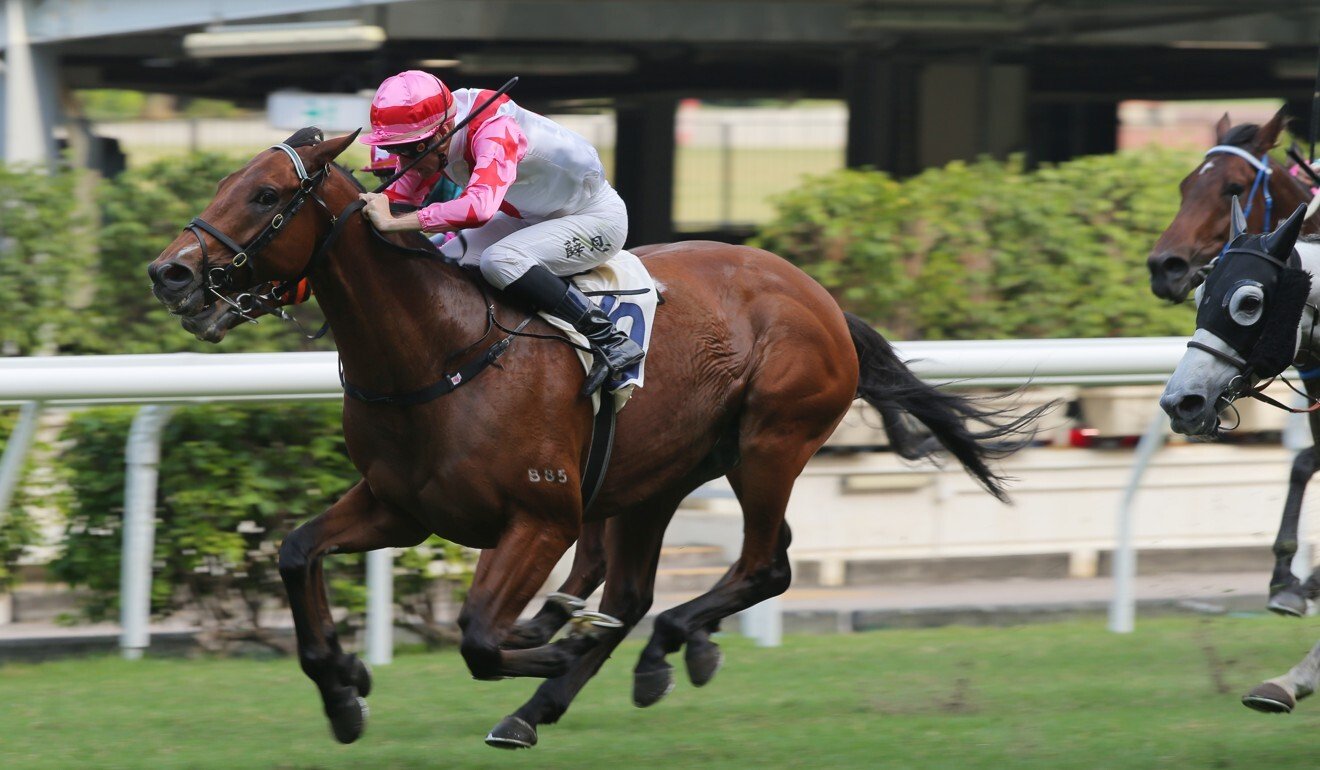 It was compounded at Happy Valley on Sunday when another promising youngster, Harmony N Blessed, broke through the barriers before the fourth race as a short-priced favourite and was withdrawn.
Halfway through the next event – the Class Four Lockhart Handicap (1,650m) – the 58-year-old must have felt like kicking the nearest cat as Fearless Fire was trapped three-wide without cover after jumping from gate 11, but somehow the tough gelding circled the field and managed to hold on under the urgings of Blake Shinn.
The win gave Hayes his first at the famous city track this season – he had three placings from 23 starters before that – and provided a timely boost for all involved.
"Did I need that? The fellow said 'do you remember where to go when you win?'. It is a big relief," he said. "They've actually been knocking on the door but it's been frustratingly slow.
"This horse drew wide, didn't have much luck and was too strong so it was a good effort. Last start he was a bit unlucky, he got blocked when it really mattered, and I thought he was top fit – but he had to be because he ran 1,800m today and he was still able to win.
"When they can travel wide without much luck, sometimes they can win another one, so let's hope he can put two together."
The two-time Hong Kong champion trainer knew it would be a slow start to his return season with the bulk of his team made up of new horses – those who sport the "E" brand have only arrived from July onwards – so it is important his stable transfers keep things ticking over until the fresh ones are ready.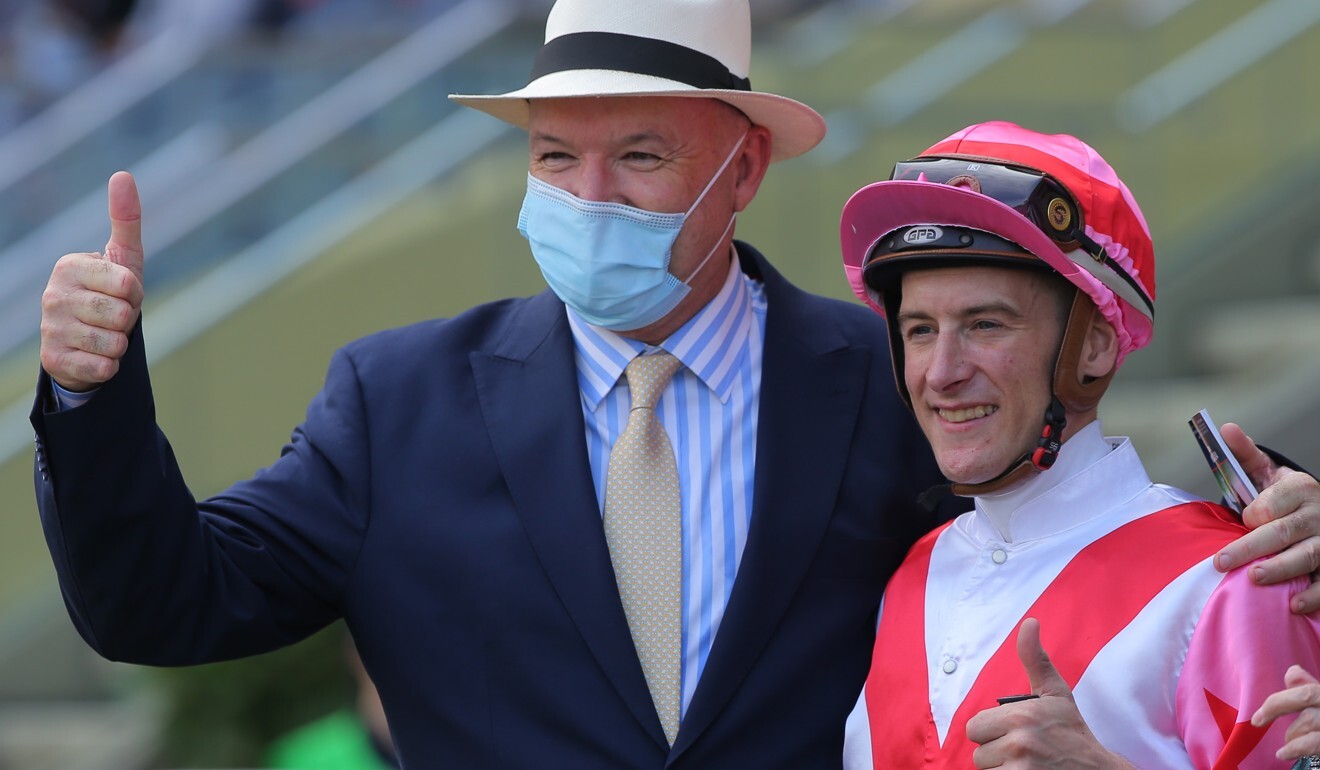 "I just have to keep telling myself there hasn't been an 'E' horse win this season – I was hoping [Harmony N Blessed] would be the first – and I've got 53 of them," said Hayes, who now has four victories for the term.
"I've got what you'd call an unbalanced stable. These wins are very special to me just at the moment until the 'Es' get going, so it was a really big thrill.
"My son and nephew have had a big week in Melbourne – that's topped it off nicely."
Hayes revealed Always Beauty's death on Monday hit him hard – he was known as Thursday in Australia – and while he never raced, he worked with Lindsay Park's top juveniles before moving to Hong Kong.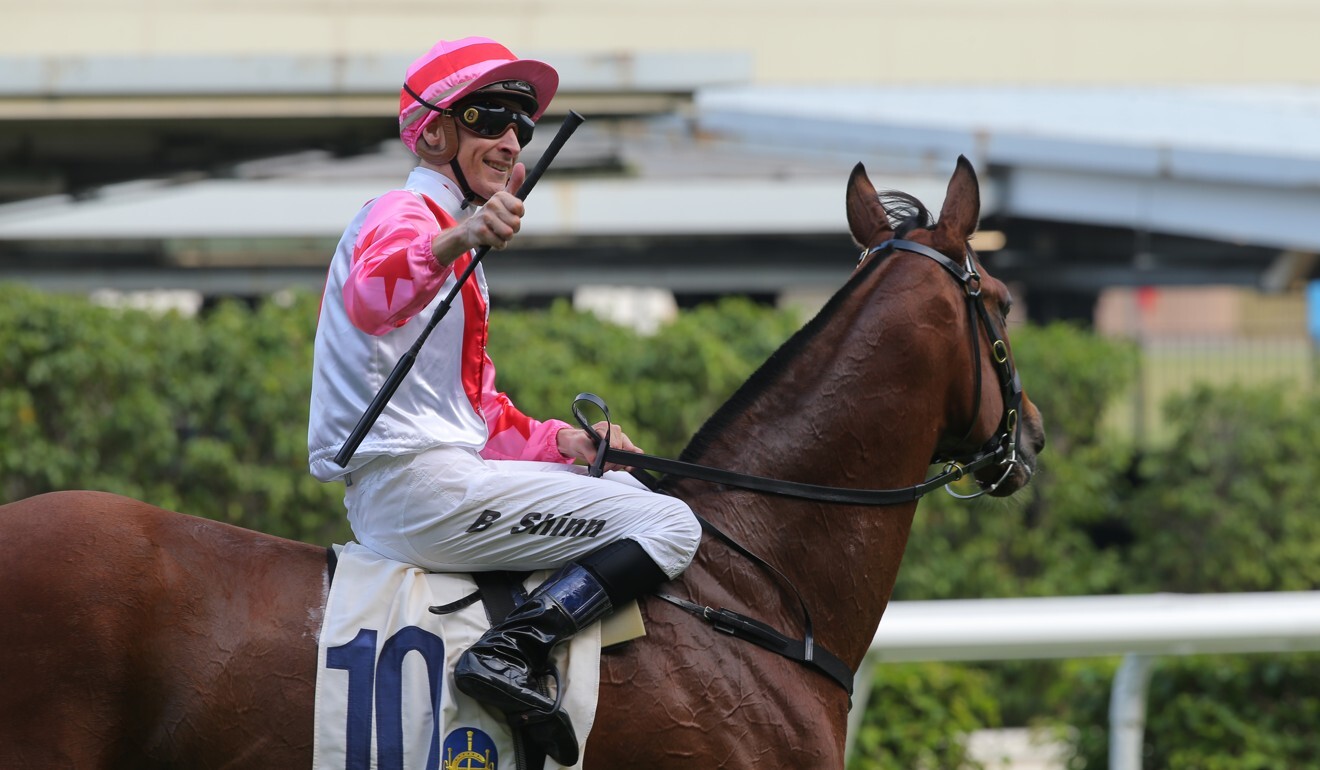 "I was shattered. These things test you a bit, but it's out of your control," he said. "You have to just tell yourself that a horse having a heart attack is just one of those things. A terrible thing – especially with his ability.
"I can tell you now, but he always had Aysar and Crosshaven covered at home. They're basically the best three-year-olds in Australia so I was really looking forward to him for the Kwok family, who have been such good supporters.
"That was probably as flat as I've felt in a while and then [Harmony N Blessed] was a bit of cream on the cake."
In positive news, Harmony N Blessed's setback isn't expected to be significant.
"Luckily the horse is OK – he just hit his tooth," Hayes said.
Shinn was aboard both Harmony N Blessed and Fearless Fire, so the latter's victory was a welcome one, giving him his third win of the campaign.