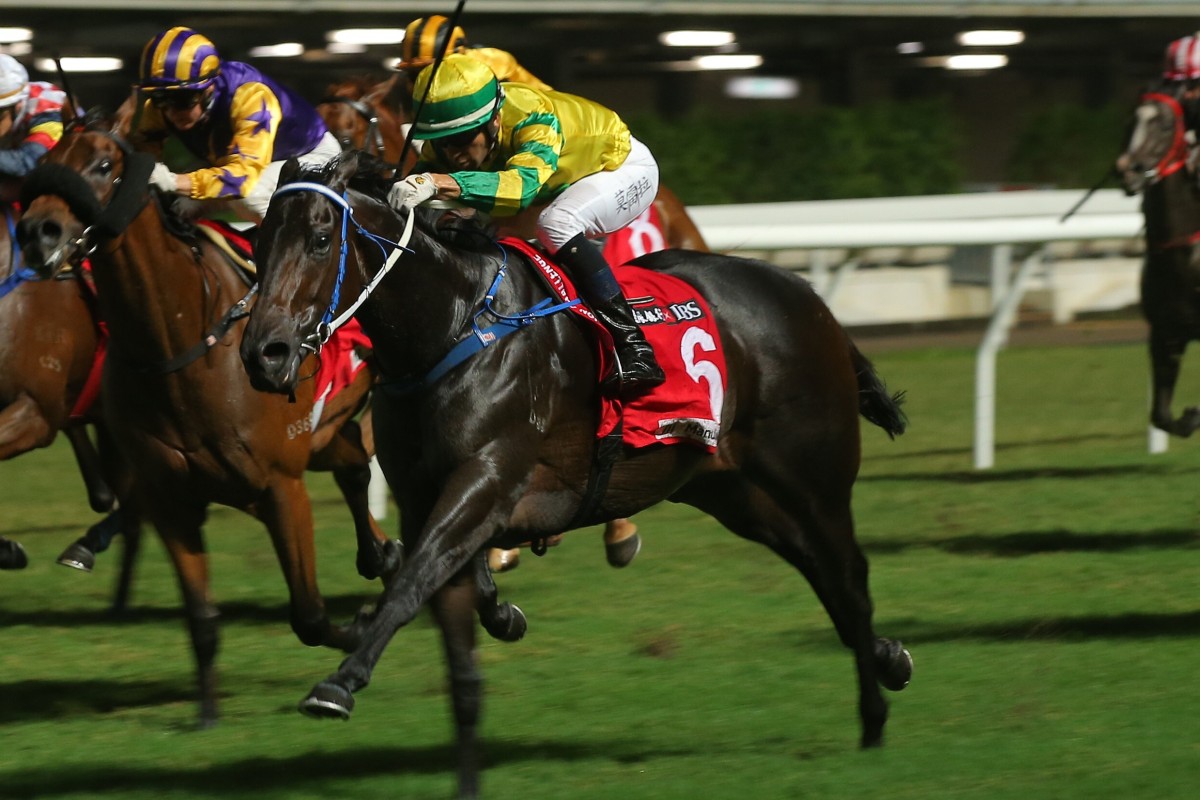 He may lack the brilliance of stablemate Sky Field, but trainer Caspar Fownes believes the talented Sky Darci can stake his claim for a spot in the Classic Mile with a strong run at Happy Valley on Wednesday night.
While his ownermate has grabbed the headlines this season, Sky Darci returned in perfect order with a dominant Valley victory last month and his handler is looking for more of the same in the Class Three Belcher Bay Handicap (1,200m).
"He is pretty good," Fownes said. "I think the other one [Sky Field] is a bit more brilliant, he is still a bit raw.
"What [Sky Darci] did the other night when he was three-wide for the entire trip and still put them away was pretty good. I think they're both triple-figure horses in time, no issue."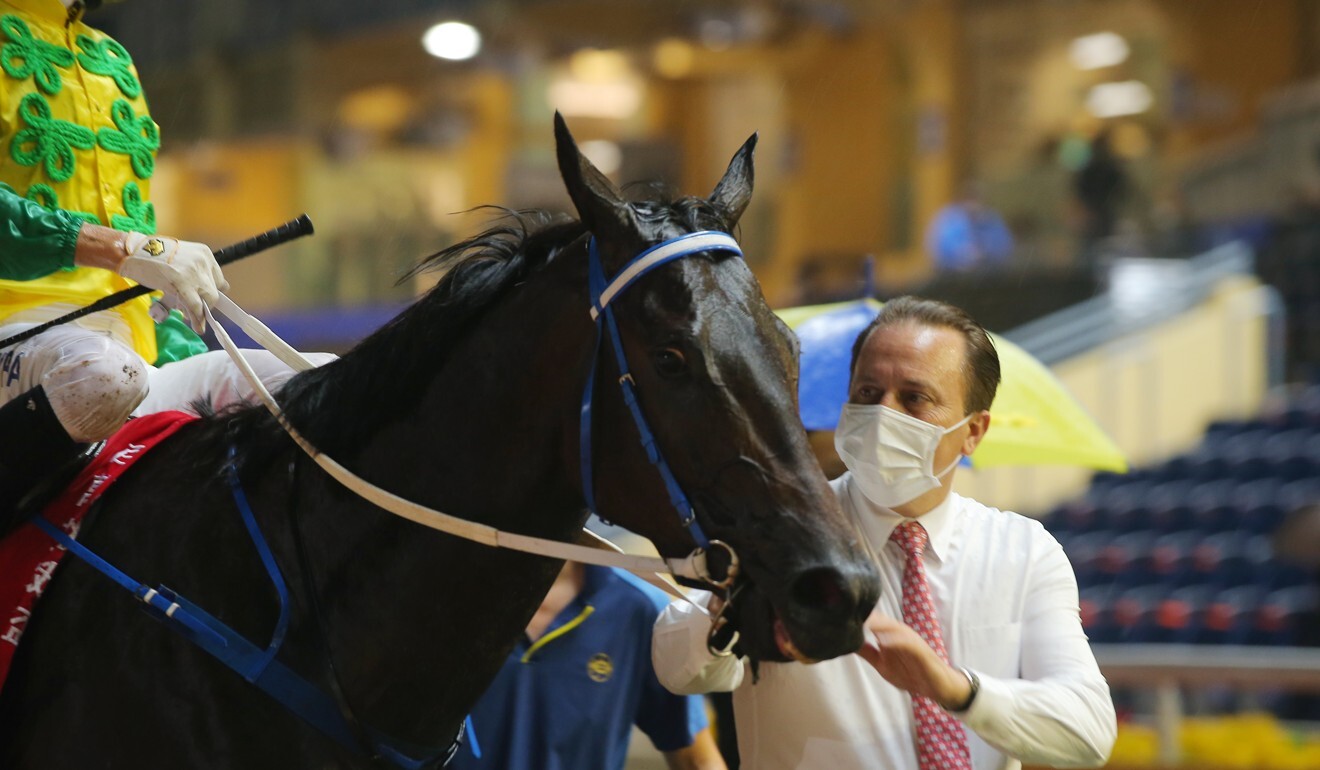 Question marks continue to linger over Sky Field's ability to see out the mile after wanting to over-race during shorter trips, but Fownes doesn't think it presents a problem for Sky Darci should he go down that path.
"For me, this horse will get a mile not a problem, he will run the trip," he said.
"Even though he is a Darci Brahma, they usually don't go too long. He has won at 1,400m at Sha Tin so he would be fine going further."
The championship-leading trainer hasn't given up on the Classic Mile dream for Sky Field yet, but concedes it is more likely for his stablemate.
"At this stage, it's looking that way, the other guy I will give him one more shot at 1,400m at the end of the month in a 95-75 rating race and we will see," he said.
"If he doesn't do it, we will freshen him up and bring him back to the sprinting ranks, it doesn't really matter because he is still a young horse.
"His best racing will be in the following season, I'm really confident about that. Once he gets to know what he's doing he will be a 110-plus horse no worries."
After running second as a $1.50 favourite to round out last season, Fownes was bitterly disappointed with the handicappers after receiving a five-point penalty.
"Obviously the handicapper got him right in the end, but to give him five points when he ran second, it was ridiculous," he said. "Give them the points when they win, that's the right way to do it to me.
"It is a handicap system in Hong Kong, let them eat the points when they win.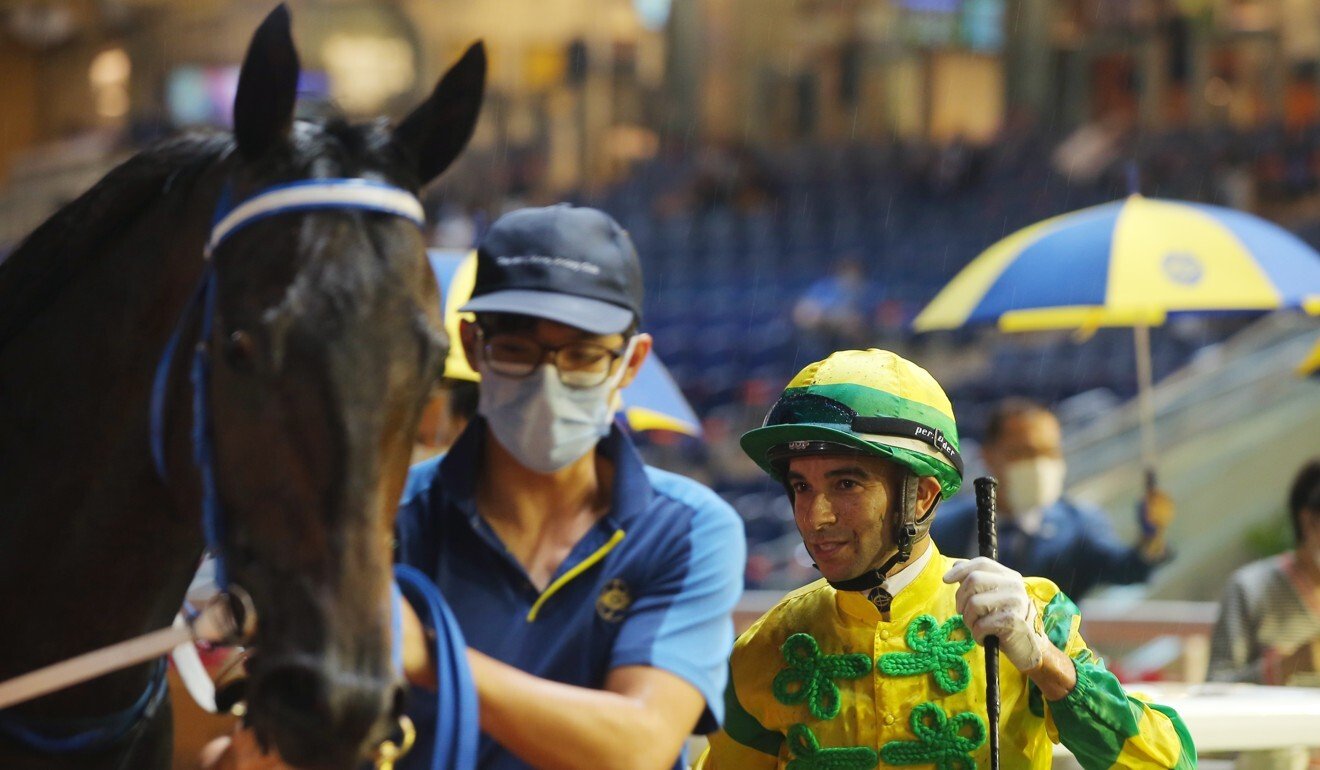 "The other day, he was wide and they gave him nine instead of say seven, so it is what it is."
Fownes had a spring in his step on Tuesday with the news his new star sprinter Classique Legend had arrived in Hong Kong safe and sound as he eyes December's Group One Hong Kong Sprint.
The Everest winner cannot do any fast work at Sha Tin until Friday because of quarantine restrictions so Fownes will have to wait until then to see the powerful grey.
"My top staff will go there and see him. After three days I can see him out on the track, he will work later after everyone else is off the track," he said.
"The next five weeks we will work on getting him really fit, give him a trial and get him to the races."