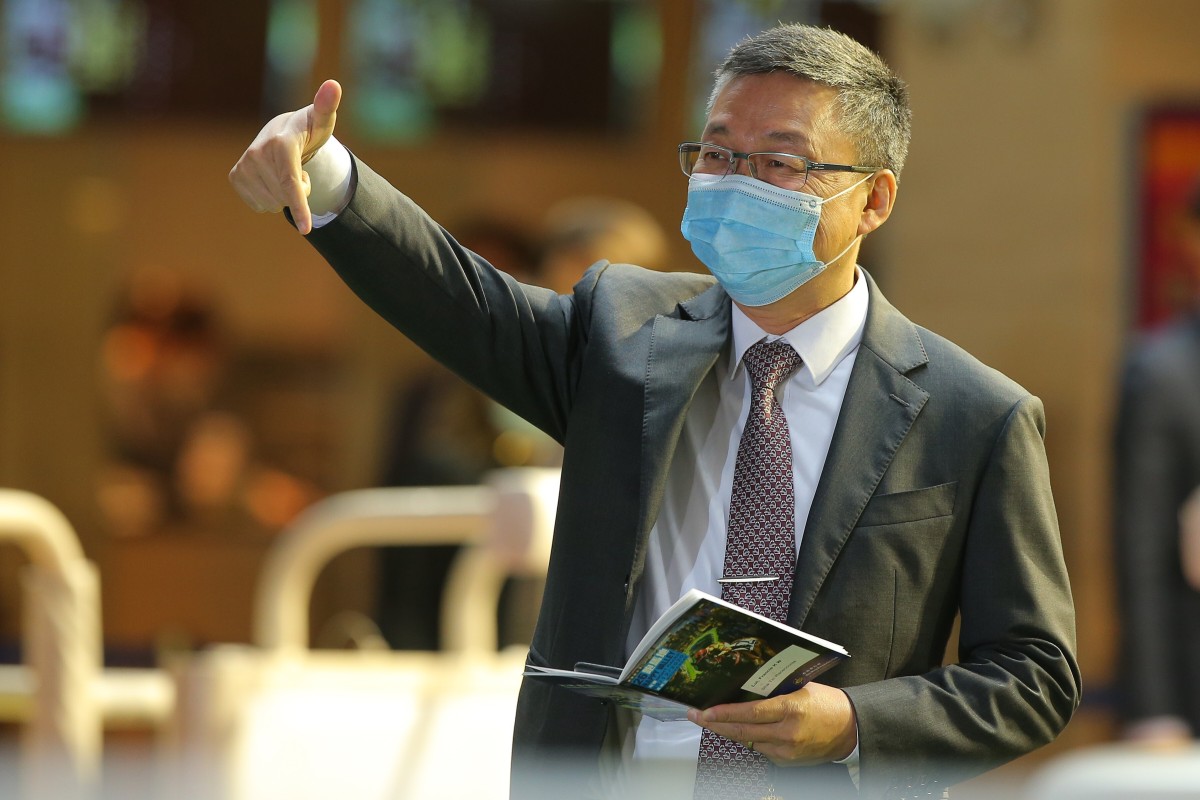 Francis Lui Kin-wai is probably the most understated trainer in Hong Kong so it's easy for his achievements to slide under the radar.
The 61-year-old is ageing like a fine wine – he's coming off a career-best season of 63 victories to finish third in the championship – and on Wednesday night he brought up his 700th career winner.
Lui is not someone who relishes the spotlight so perhaps it suited him to reach the milestone in the last race on a night where there the official attendance tallied just 168.
As Le Terroir returned to scale, the number flashed up on screen, he posed for some photos and was as modest as ever when addressing the media afterwards.
"Of course I'm happy to get 700. I don't worry about milestones, I just try to win as many as I can," Lui said. "I think [my improvement] is a result of teamwork. Everybody knows what to do."
The whole time he deflected any individual praise, instead giving credit to his team and the horses.
Lui was asked 10 questions and his answers totalled 90 words. But don't confuse that as him being difficult or aloof – he is actually one of the more friendly and approachable guys in the business and incredibly humble.
Lui now has 18 winners for the campaign, putting him fifth in the race for the title, but dreams of championships are not at the forefront of his mind.
The focus is squarely on Golden Sixty – the best horse he has ever put a saddle on – and his quest for the Hong Kong Mile.
After sweeping the four-year-old series last season and extending his winning streak to 10, the only thing missing from Golden Sixty's resume is a Group One and that can be rectified on December 13.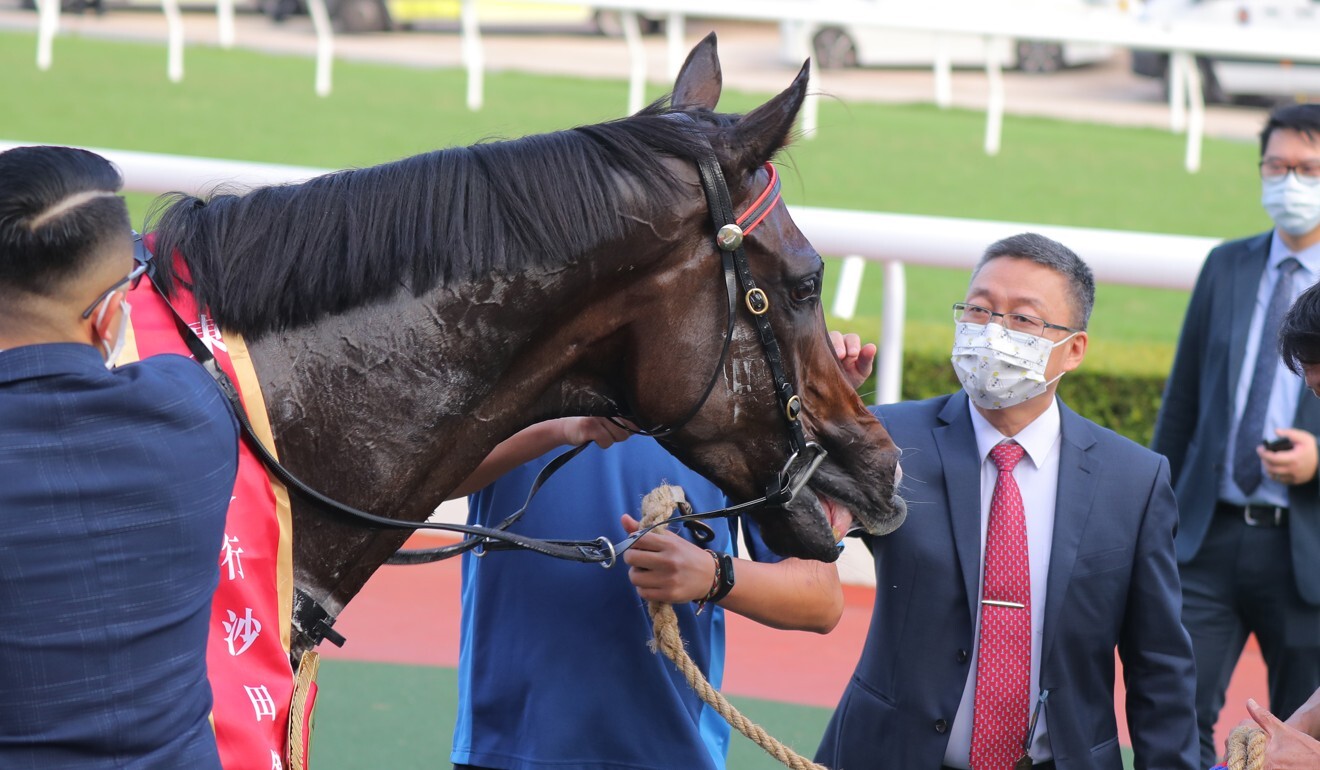 "We're waiting for the race and he's ready. Of course I don't know the Japanese horse or the Irish horses, but [Golden Sixty] is good," Lui said. "Of course I'm nervous – and I will be even worse on the day, just waiting for the result."
Lui has come a long way from the jockey who rode 36 winners between 1975 and 1982 before getting his training licence in 1996-97.
His milestone is worth acknowledging, but there is plenty still to come.
Magic Man in record-setting form
Joao Moreira is back to his exquisite best.
The Magic Man is in the zone and, after a couple of challenging seasons (by his ridiculously high standards), his confidence has returned.
There is a steely look in his eyes and he expects to win every time he steps onto the track. He is getting support from the right people and making the most of it.
On Wednesday night, he recorded his fourth treble in a row – an incredible achievement.
The last time Moreira had at least three winners at four consecutive meetings in Hong Kong? It was in 2015 during a remarkable run from December 16 to 27 when he rattled off hauls of four, five, three and six.
His numbers so far this season say he's at the top of his game with 48 winners from 199 rides.
The Brazilian actually has more victories than ever at this stage of the campaign – he was on 46 in 2016-17 (he went on to set the record with 170) and had 47 in 2015-16, when he finished with 168.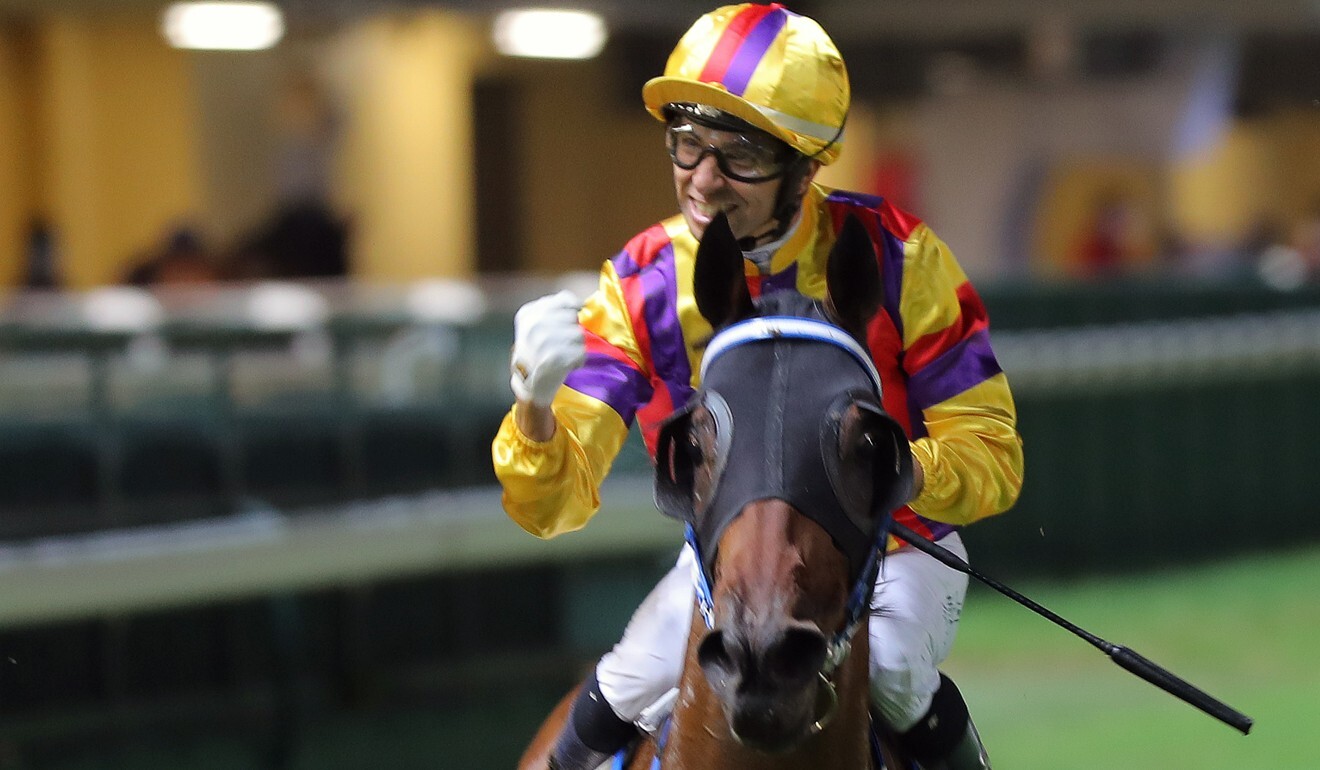 Moreira is 20 wins clear of his arch-rival Zac Purton and while it is too early say a fourth championship is in the bag, things seem ominous.
No one is riding better and that bodes very well for the 37-year-old just a week out from the International Jockeys' Championship and Hong Kong International Races.