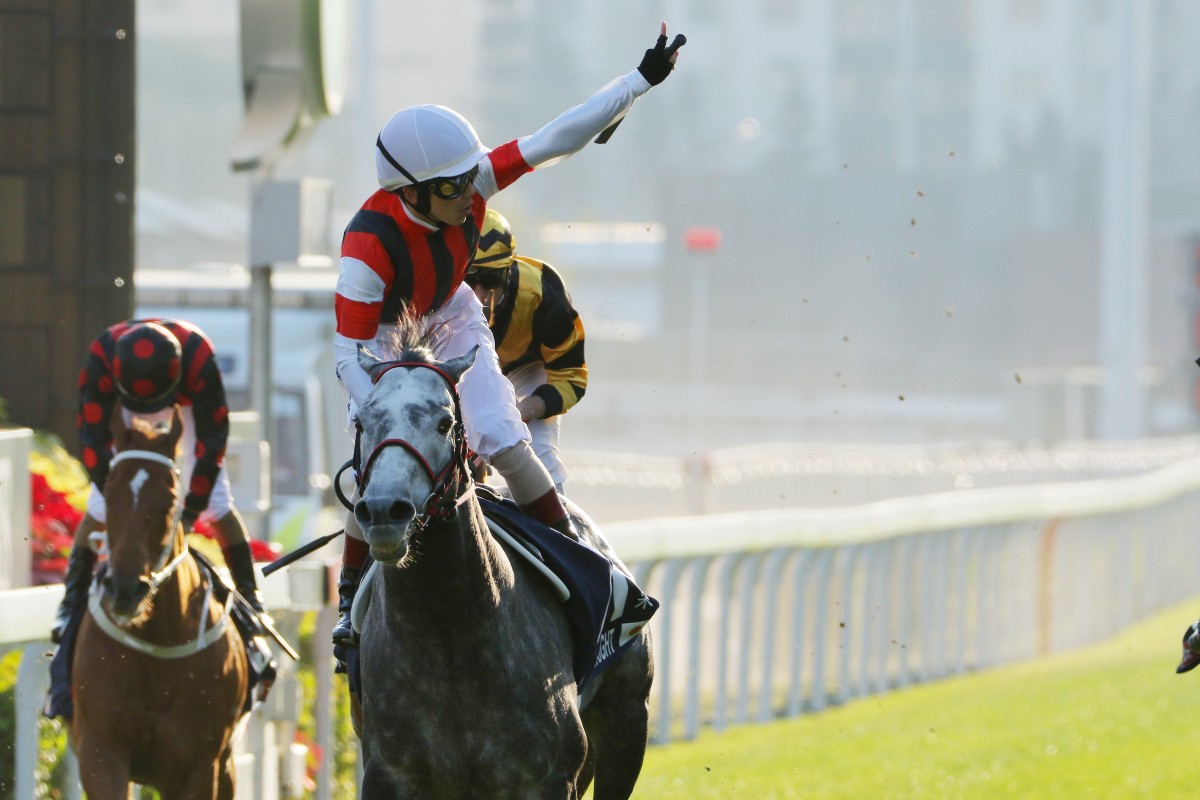 Japanese jockey Masami Matsuoka will consider his own future when Sha Tin specialist Win Bright bows out in his final race on Sunday, such is his connection to the popular grey.
The Yoshihiro Hatakeyama-trained galloper has been a revelation in Hong Kong, winning both the Group One QE II Cup and Hong Kong Cup in 2019, and he returns to defend his crown on Sunday.
The race has long been Win Bright's target and connections have announced he will be retiring to stud afterwards, regardless of the result.
Matsuoka, who has collected 830 wins in Japan across a career spanning almost two decades, said the prospect of two weeks in quarantine upon his return to Japan couldn't stop him from riding Win Bright in his swansong.
"I have dedicated my life to Win Bright, that is why I came to Hong Kong to ride this week," he told the Post via a translator. "I will go back to Japan on Tuesday after the races. I will self quarantine in my home, I will not be able to attend any race meetings for two weeks."
The 36-year-old has struggled to recover from a leg fracture suffered in a February fall – he's only had two winners from 108 rides this year – and thinks it might be the perfect time to bow out himself.
"After Sunday [Win Bright] will retire so I am starting to wonder whether I will continue my career," he said. "I will feel very disappointed and sad when he is gone, it is the most important horse I have ever had.
"This has been the main target for Win Bright and myself, so I was always going to come here and get right in time for the race."
While he has won Group Two and Three features in Japan, Win Bright's best performances have come in Hong Kong and Matsuoka believes the six-year-old relishes this time of the year.
"All of his good performances have come at this time of the year, his condition is very good at this time of the season," he said. "Every year Win Bright hits his peak condition in winter, so having the international races in December is quite suitable for him."
Matsuoka celebrated last year's Hong Kong Cup victory with a last-minute trip to Macau and while circumstances will prevent that from happening again, victory would be just as sweet.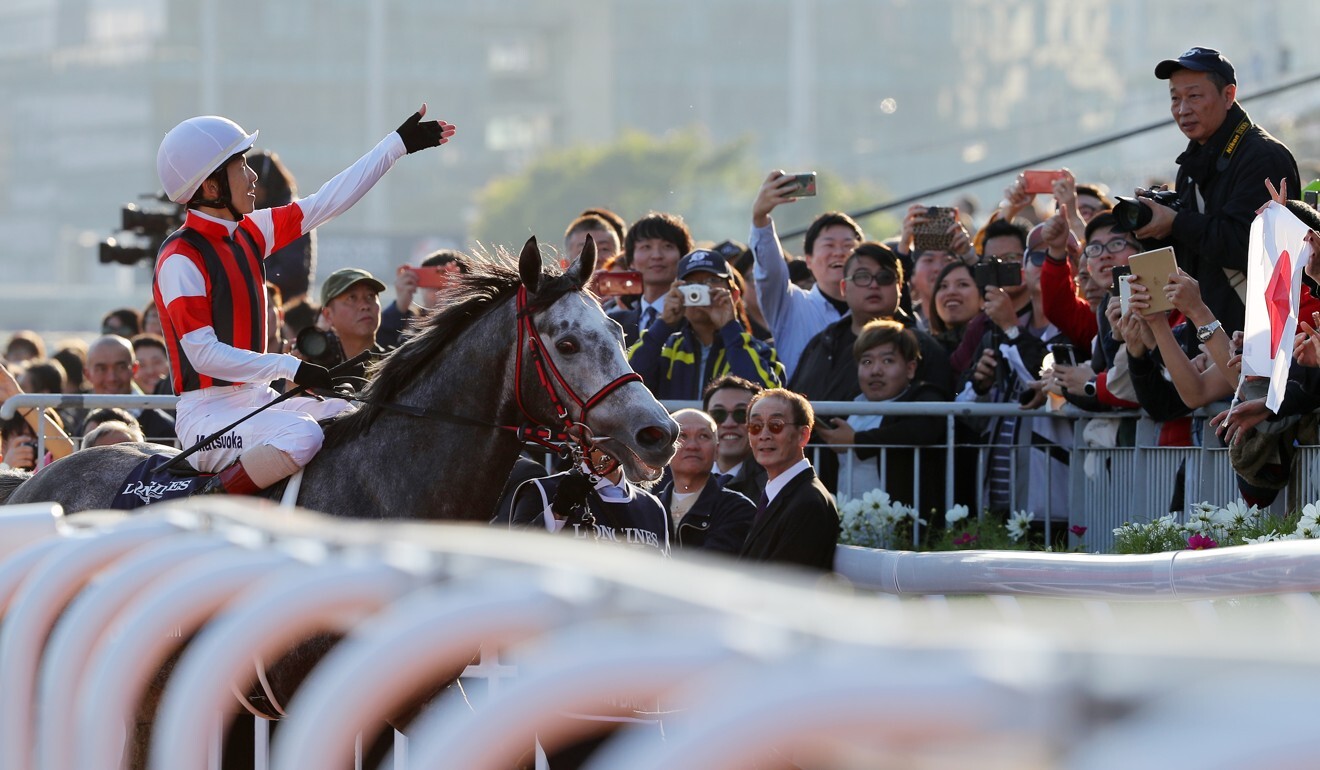 After riding Win Bright on Thursday morning, Matsuoka said he gave his galloper a harder than normal hit out in an attempt to strip some extra weight off his frame – which is around 1,100 pounds – before Sunday's race.
"Just before he was transported to Hong Kong connections thought he'd lose weight while flying, but eventually he got here and he didn't lose any weight," he said.
"So we were a little bit scared and he felt heavier than I was expecting so we pushed him a bit harder than usual in his fast work.
"The lead up to this race hasn't been as good as last year, he has had some problems but after the Tenno Sho – his last race – his condition improved a lot, so I am confident about Sunday."