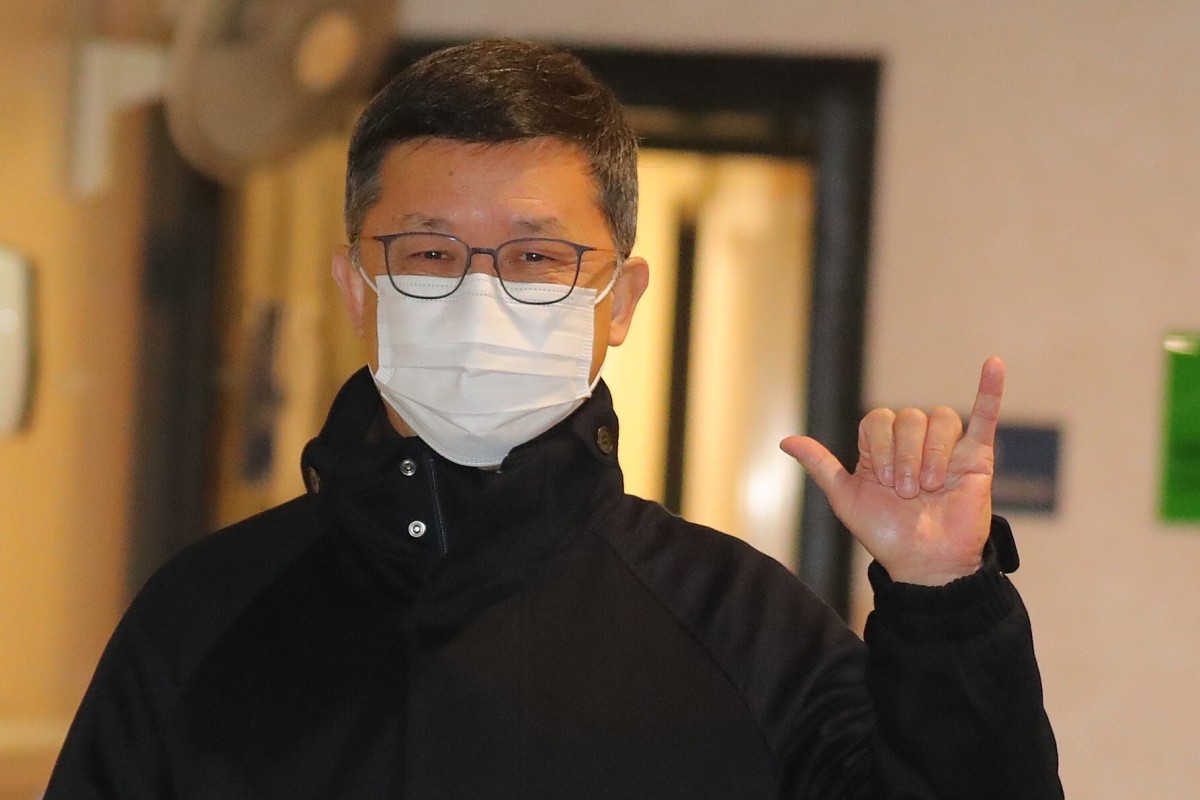 It started in 1997 with "seven rubbish horses" but Peter Ho Leung's career has come a long way since then – highlighted by Group One champions Mr Medici and Packing Winner – as the trainer reflected on his journey after celebrating his 600th victory.
Wednesday night's Class Five Wistaria Handicap (1,650m) at Happy Valley was hardly a race of note but it proved to be a significant one for Ho, with Joao Moreira lifting Baby Storm home to secure the milestone.
This is his 24th season as a licensed trainer, so the 60-year-old has seen all the highs and lows but he feels privileged being able to do the job he loves.
"I started in 1997 and I had seven rubbish horses and it built from there, now we're in 2021," Ho said. "When I went to sleep [on Tuesday] night, I thought [about how long I've been training for]. It's a good memory for me. I'm proud [of my career].
"Hong Kong racing is the best, I learned a lot from here and I must say thank you so much to the Jockey Club for giving me a chance, the opportunities to learn from everybody. I really, really appreciate it.
"I love horses, every day I enjoy my work, so I have no complaints. This is my favourite job – I can't get a better one."
Looking back at his achievements, Ho says Packing Winner and Mr Medici – who won the Champions & Chater Cups in 2008 and 2010, respectively – were his stand-out horses.
"Mr Medici running in the Caulfield Cup and Melbourne Cup, it helped me a lot to have more knowledge on international racing," he said. "I think Packing Winner is a Group horse, not only in Hong Kong. If he goes to Dubai, I'm sure he would've won but the owner didn't want to go."
But those glory days are in the rear-view mirror and Ho is struggling at the moment, recording 15 winners in 2019-20 and just seven so far this campaign.
He acknowledges the challenges he is facing – there are only 28 horses in his stable, the fewest of any Hong Kong trainer – but is confronting them with a positive mindset.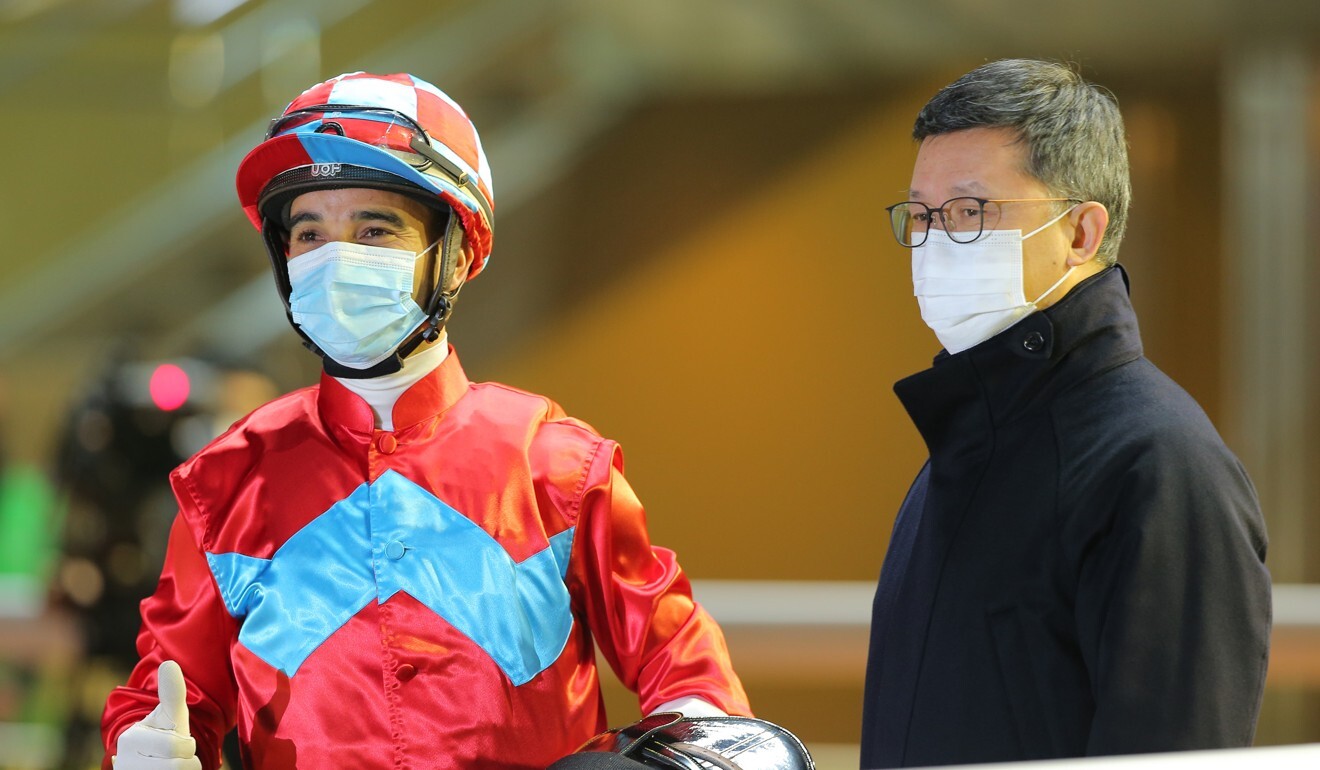 "Everybody goes through good times and bad times but for me, I think it's the first time for me to have this situation," Ho said. "I'm 60 already so I've only got a [little bit] of time left, so I have to enjoy myself and enjoy my job – see how it goes."
Ho was delighted to see Baby Storm break his maiden at his 15th start – particularly after three thirds in a row – and was glad he stuck solid with Moreira after overtures from four-time champion jockey Zac Purton.
"Joao did a good job, he deserved it," Ho said. "Zac wanted to ride him but I'm a loyal person – there was no reason to sack him – so I still put Joao on the horse and he did the job for me."
It was the first of a double for Moreira, who also tasted success with Smiling City, but Purton didn't go home empty-handed either, collecting a brace of his own with Jimmy Ting Koon-ho's Noble Birth and Handsome Bo Bo from the Danny Shum Chap-shing stable.
Shum's team is on fire – he's now had a winner at each of the past seven meetings – but he was relieved to be back on track after missing the past two cards to deal with a health issue.
"I'm feeling better but I'm still on antibiotics," Shum said. "[The problem was in my stomach], the doctor told me it was inflammation or cancer, so I did all the tests but thankfully it's just inflammation."
The ride of the night came in the opening race when Chad Schofield made a bold mid-race move which helped lift Paul O'Sullivan's Victorious Seeker to victory.
"He's like every jockey here in Hong Kong – they're world-class, they take their opportunities where they see them," the trainer said.
"There was no discussion about those tactics before the race but if you look at the sectionals, they ran the first 1,000m pretty quick and then naturally enough they buttoned off and as they did he got going.
"You're a hero or zero when you make those decisions. He had enough experience to know that when he did take off, you keep going."