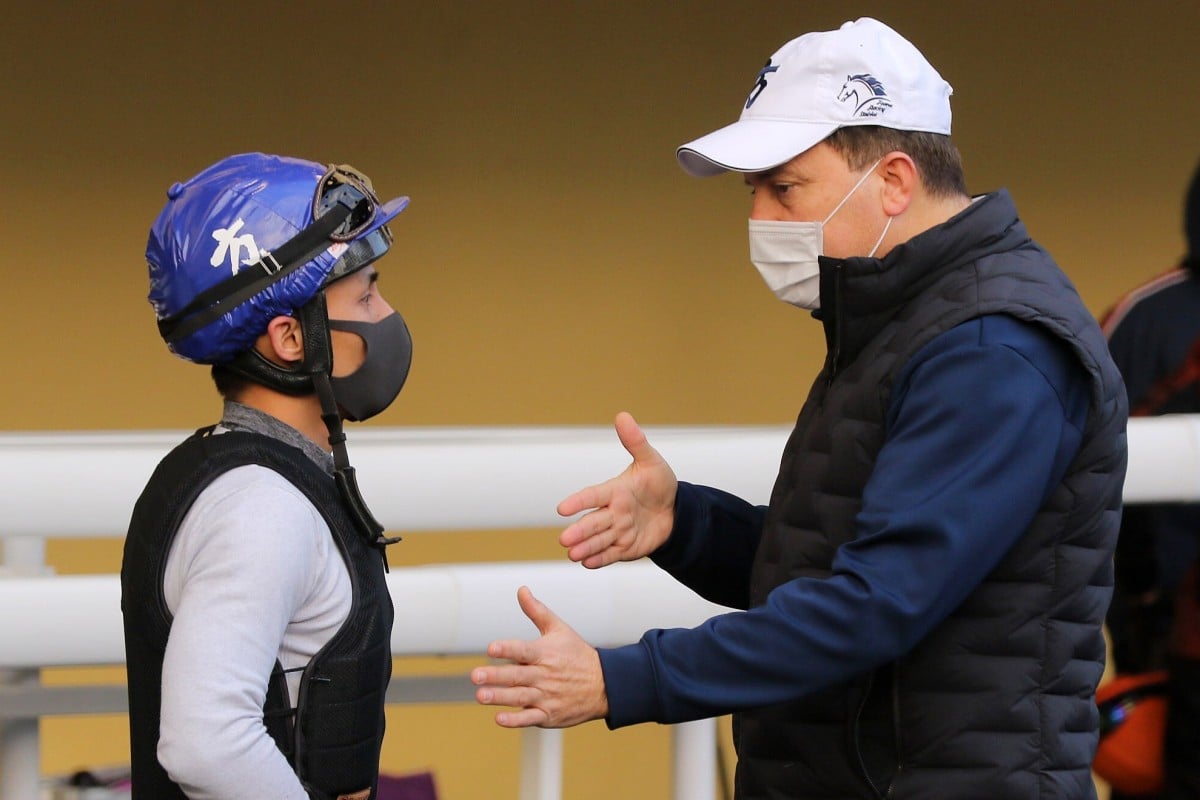 Caspar Fownes is looking to help rebuild Alfred Chan Ka-hei's stalled career with the handler giving his new apprentice three rides at Happy Valley on Wednesday night.
The championship-leading trainer is undaunted about taking on Chan midway through his apprenticeship, saying he will look to rebuild the 26-year-old's confidence in the saddle by empowering him.
It was announced last week Chan had been transferred from Frankie Lor Fu-chuen's stable to Fownes' and the three-time champion handler believes he has the tools to assist him.
After arriving in Hong Kong in March 2019, Chan has 32 winners to his name while boom apprentice Jerry Chau Chun-lok recently eclipsed that number despite starting his career 15 months later.
"We are just trying to get him back on track so hopefully we can manage that because he's a good kid," Fownes said.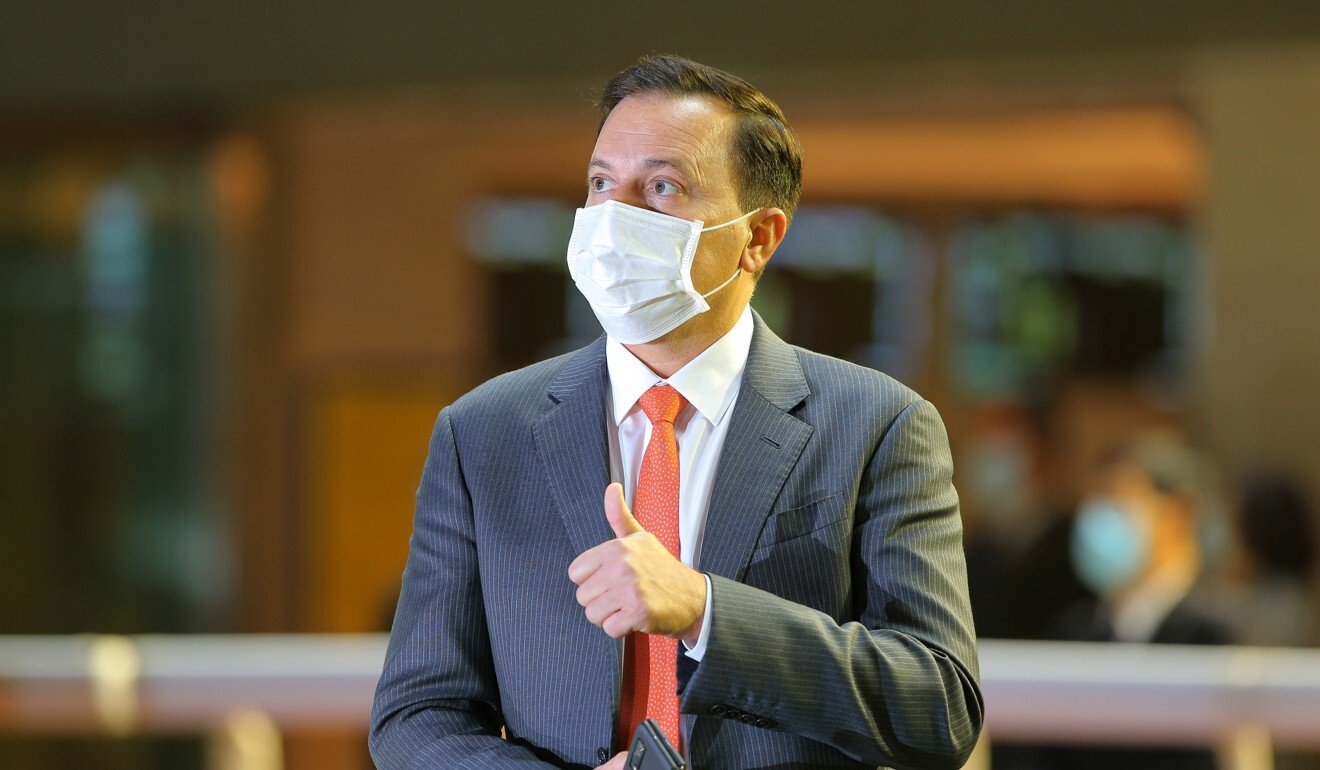 "We'll throw some nice rides his way to try to get his confidence back and then the rest takes care of itself."
Chan will ride Sky Gem, Seven Heavens and Snap Fit for Fownes, with the three rides his only opportunities on the night.
"You have to [give apprentices something with a chance], I wouldn't want to be pushing around some of the skunkers that are going around at 100-1 knowing they've got no chance," Fownes said.
"It's about not tying him down with too many instructions, I said to him he has to start making decisions himself.
"I can give you a set of instructions but then the gates open and something else happens, don't try to follow my instructions then, you have to be confident to be able to go to plan B or C.
"I'm not going to sit there and confuse you, I will teach you. If you make a mistake, we will go 'this is what you should have done'. We can analyse that at the right time."
Season 2020-21 has been a forgettable one so far for Chan with more suspensions (four) than winners (one) but Fownes believes it can be resurrected, with momentum the key.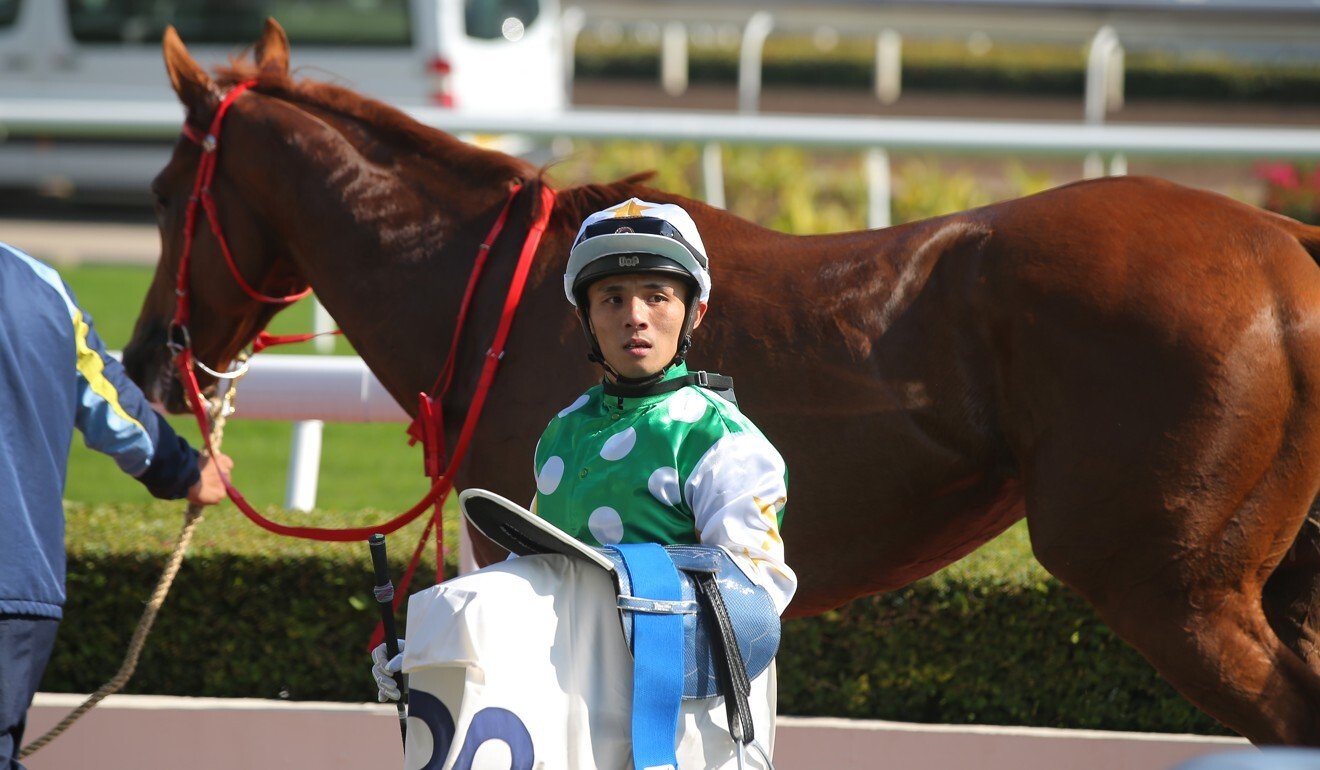 "You get more and more rides then and people notice that, it allows you to get better opportunities and then hopefully winning results – it all looks after itself," he said.
"I want him to have the confidence to think for himself, if he starts doing that he will get a few wrong, but then you can learn from your mistakes."
With Snap Fit returning after a 10-month lay-off, Fownes knows Chan has his work cut out for him from barrier 11 but believes his six-year-old relishes racing fresh.
"He is back, he is really well but I think he might need the run because there is nothing like race fitness," he said.
"I think he would have needed a soft draw to be a chance but obviously with the gate, he will land where he will and we will see what happens – the claim will be well suited. He is in good form and he looks a treat."
Chan's three rides represent half of Fownes' team on Wednesday night, the 53-year-old also saddling up Champ Patrol, Fast Pace and Naboo Star.