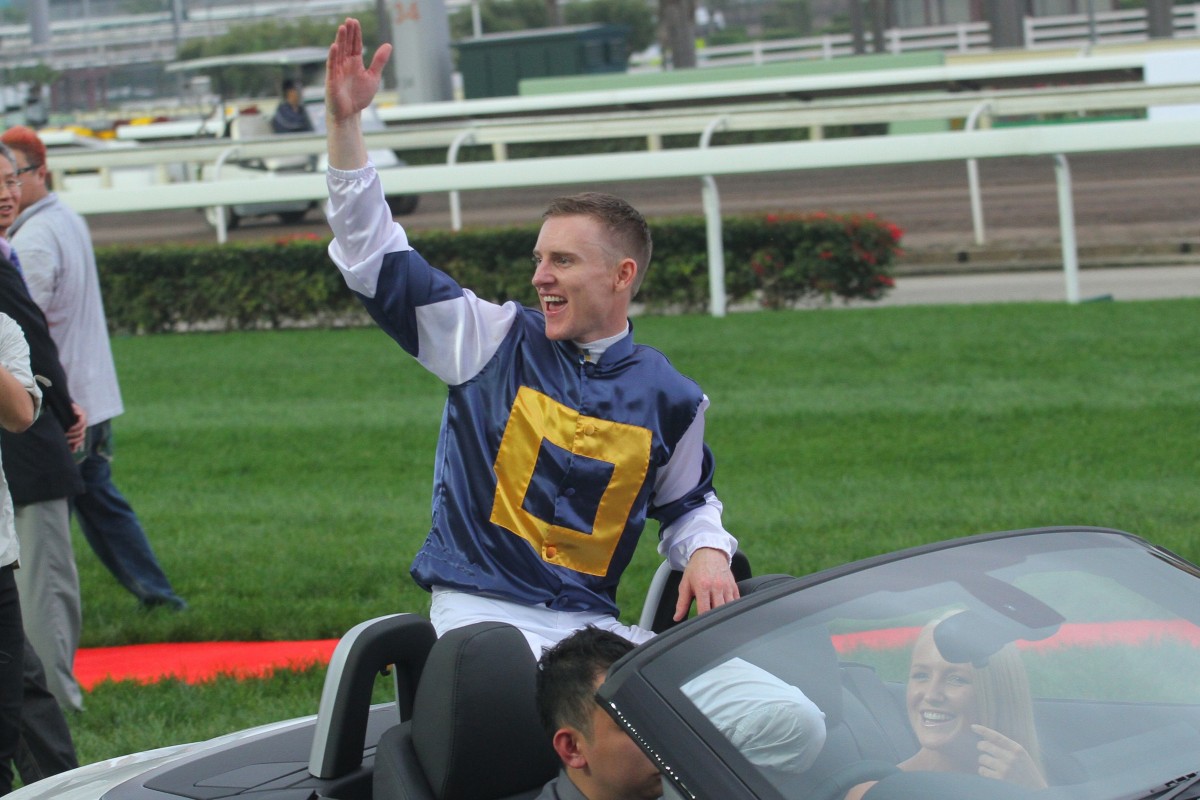 Zac Purton has almost won all there is to win in Hong Kong racing, but there is a glaring gap in his CV when it comes to the Classic Series.
The four-time champion jockey has never won the Classic Mile or Cup and admits he has struggled to get on the right four-year-old in time to win, with his Derby victory aboard the John Size-trained Luger in 2015 only coming after Douglas Whyte opted to ride Giant Treasure instead.
A new chapter in the four-year-old series will be created on Sunday, with Purton pinning his hopes on the David Hayes-trained Shadow Hero to deliver him his first victory in the HK$12 million contest.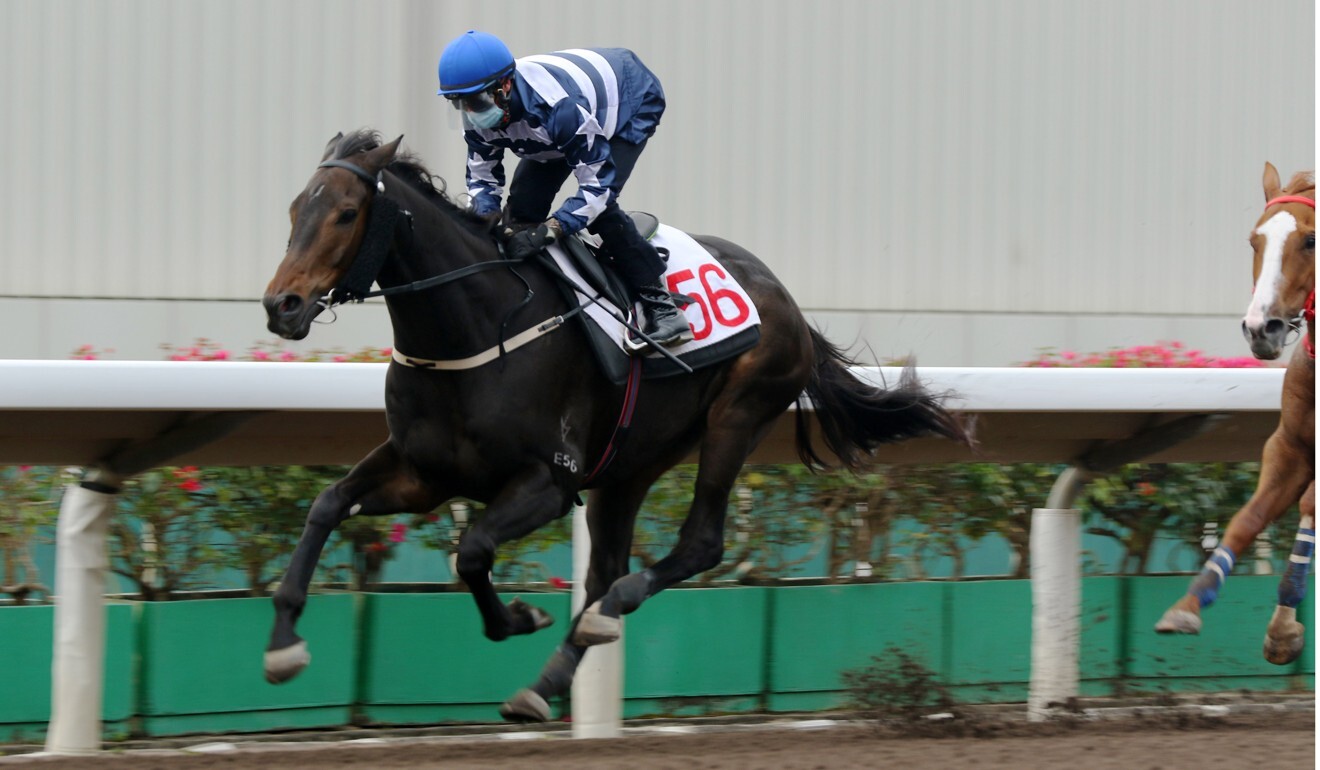 "I haven't had the right horse to win it, that has typically been me every year with the four-year-old series," he said.
"I have never gone into the Derby thinking I can win it, obviously in my time here I haven't found the right four-year-old."
Both Purton and Hayes are hoping a crucial gear change can prove to be the difference on Sunday, the pair electing to take the blinkers off in an attempt to make him jump quicker.
The son of Pierro has been slow away in both of his Hong Kong starts while wearing blinkers, leaving him behind a wall of horses.
"I am hopeful he is going to come out of the gates," Purton said. "In his early trials here he was jumping well and trialling nicely, then we got to race day and David spoke to his previous trainer [Mark Newnham] and said that the horse really needs blinkers.
"So we put the blinkers on him and I just think he couldn't see the gate open properly.
"He stood there in both of his starts with the blinkers on and let the other horses go before he did."
Purton has since trialled Shadow Hero without blinkers, where he jumped cleanly.
"We took the blinkers off in that trial and as you'll see, he jumped well so we will go to the races without them," he said. "He needs to switch on and switch on quickly.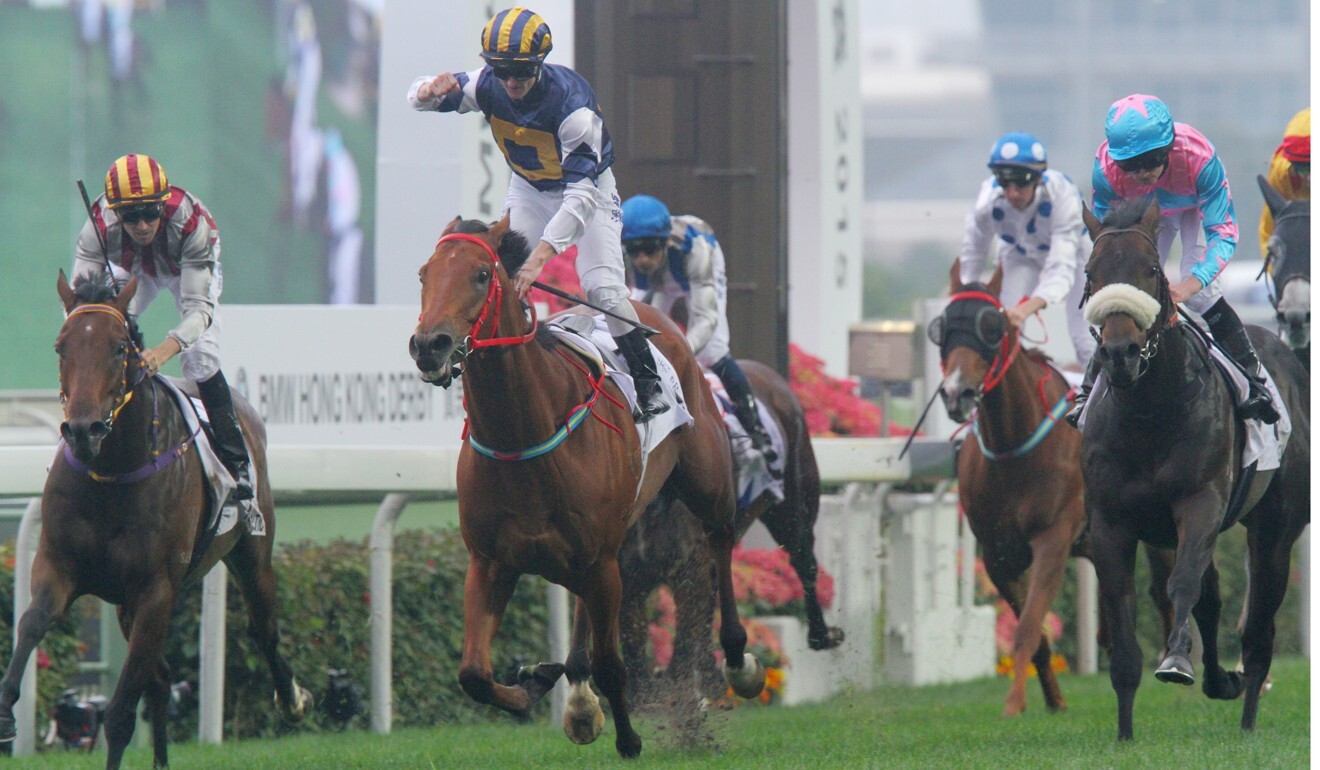 "We are hoping he will jump well and make himself competitive because he's not competitive when he walks out of the gates."
Purton will also partner with Danny Shum Chap-shing's exciting debutant Winner Method in the D B Pin Handicap (1,000m) earlier in the day.
The three-year-old has shown above-average ability at the trials, but Purton urged caution about the first starter following an illness which saw him scratched in December.
"He was going really nicely early, he put a couple of good trials together and we were ready to go to the races," he said.
"Unfortunately he got a fever and Danny had to back off him and give him some time, he's done that now.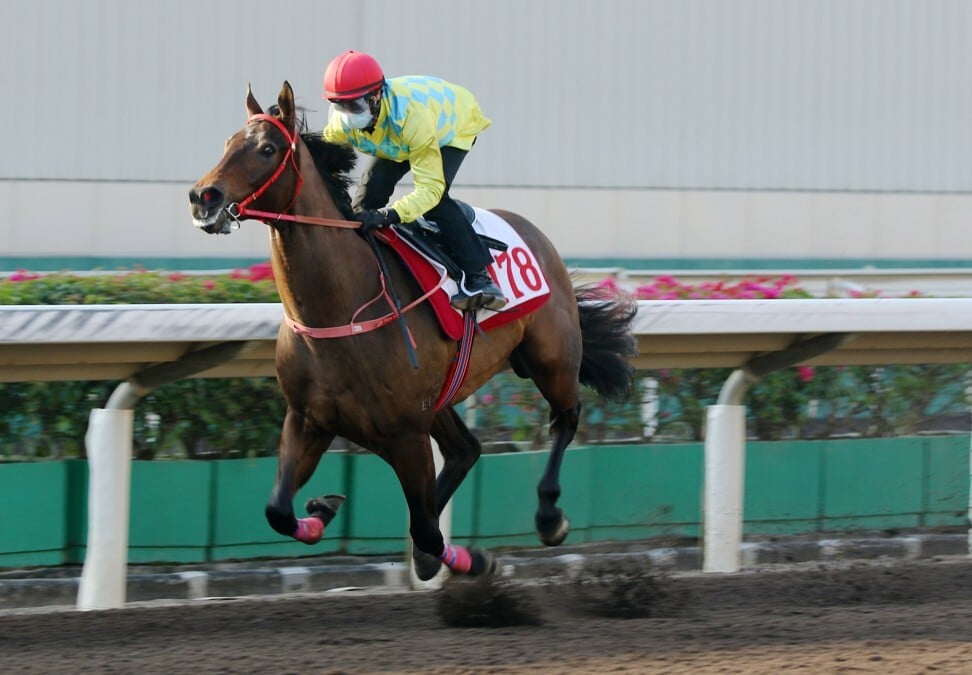 "We took him to the Valley last week for a trial and I thought it was pretty plain actually. Danny said he has been very soft on him so he might not quite be at the level he was and what we're expecting.
"That trial might have brought him back up to a level somewhere near where he was, let's just hope he can run a good race but off his last trial I must say I am not that confident he is going to produce his best."
Purton will also ride Ka Ying Star in the Group One Stewards' Cup (1,600m) and Voyage Warrior in the Group One Centenary Sprint Cup (1,200m).