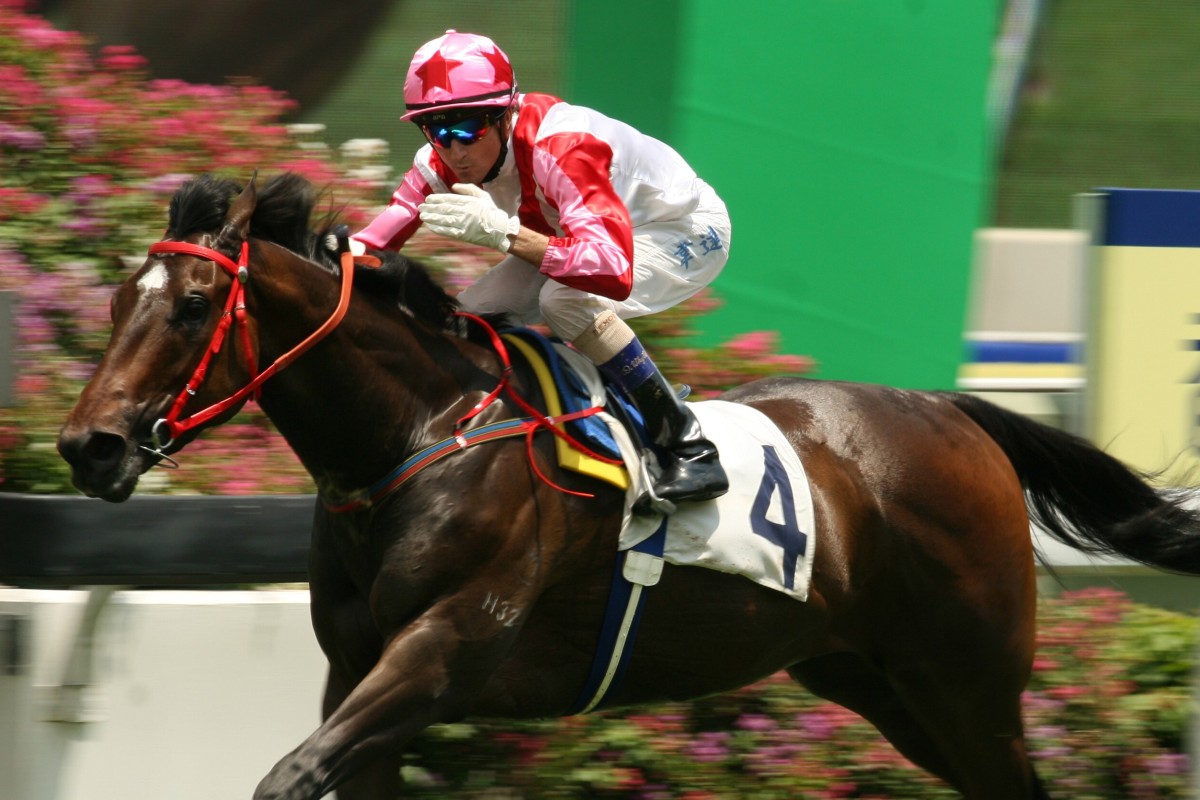 The more things change, the more they stay the same for champion jockey-turned-trainer Douglas Whyte, who will attempt to launch a last-minute Derby bid with a horse sporting the same name and colours as one he rode to victory 13 years ago.
Whyte remembers riding the John Size-trained Congratulation to victory in 2007 for prominent owner Leung Lun-ping, but admits he faces a much tougher task this time around when he brings his namesake to the races for the first time as a trainer.
"I do remember it well, it is the reason they have named this one the same," Whyte said of the horse who won two of his 17 starts in Hong Kong. "It has taken a long time to get the name back. I am just happy to have this one in my yard this time."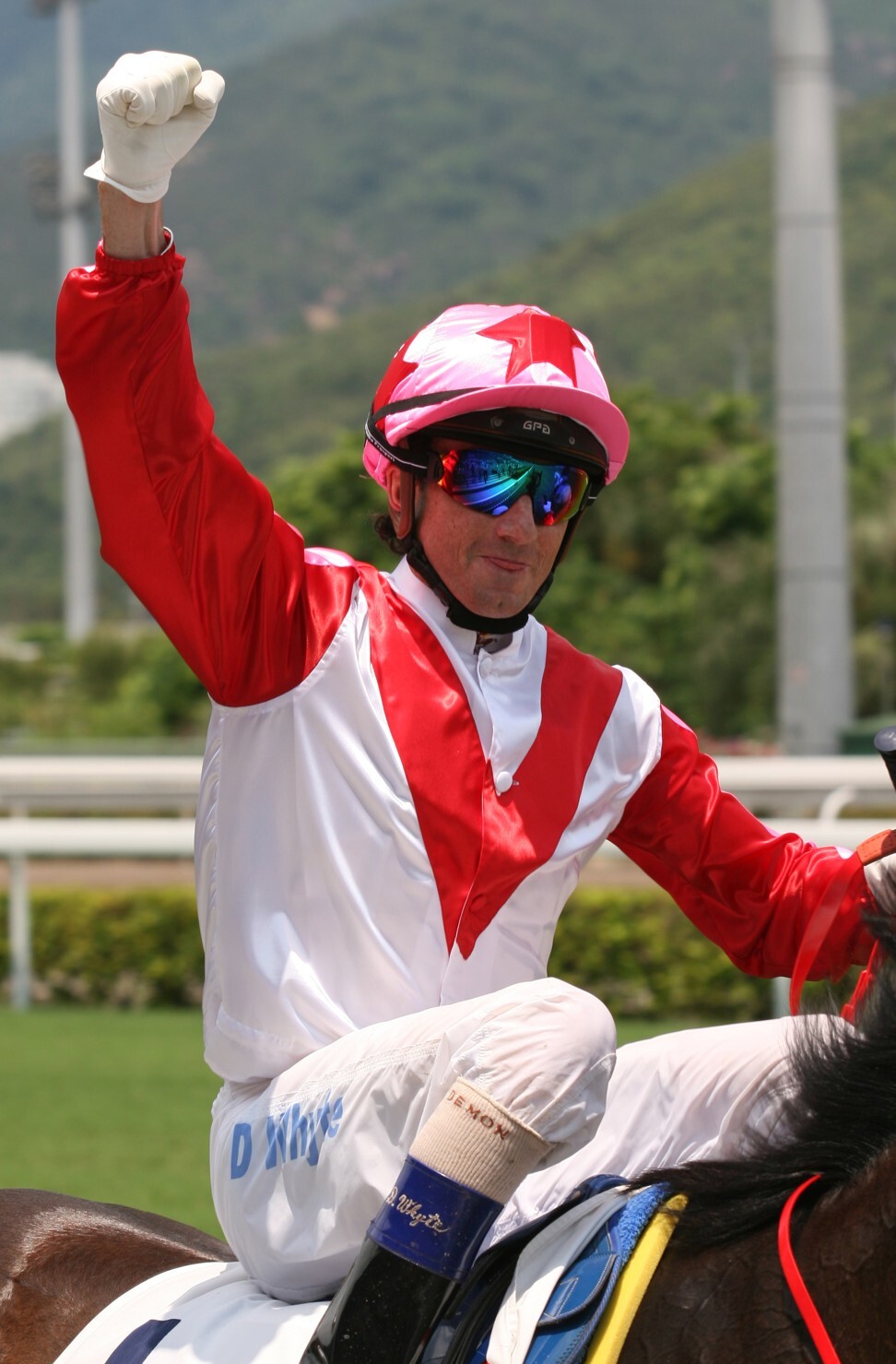 The 2007 version cost just a fraction of the 2021 version, who was formerly trained by Aidan O'Brien in Ireland as Monarch Of Egypt before arriving in Hong Kong on a monster rating of 89.
After impressing at the trials, the four-year-old will kick off his Hong Kong career in the Class One Chinese New Year Cup (1,400m) as he attempts to mirror the path taken by 2009 Derby winner Collection.
No horse has had their first Hong Kong start later than Collection and gone on to win the March's Derby so Whyte knows he is treading a fine line when it comes to pushing the son of American Pharaoh towards the HK$24 million feature.
Fittingly, it was a Class One contest over 1,400m on February 15 that Collection debuted in 12 years ago.
"In the short time I have dealt with these European horses, the more you put the bullet to their head, the more they fold," he said.
"It was [tempting to race earlier] but I have given him more time and some extra trials and I think he has appreciated that, it has been there for everyone to see how he has progressively got better.
"His first trial he was in no-man's-land. What I like about him is that after that trial, he improved and then in his next trial he improved again so he is heading in the right direction.
"He does have an engine there, it is his first run and it's over seven furlongs with a light weight so he is going in there as well prepared as I can possibly have him."
With Congratulation's former O'Brien stablemate Russian Emperor also on a Derby trail, Whyte will make a call on Congratulation's future after Sunday.
"The Derby is a hope, it will all depend on what he does," he said. "If he jumps out of the ground, it is easy but it is a tough one to say right now. It will all depend on Sunday, he has the right ground work to run a competitive race."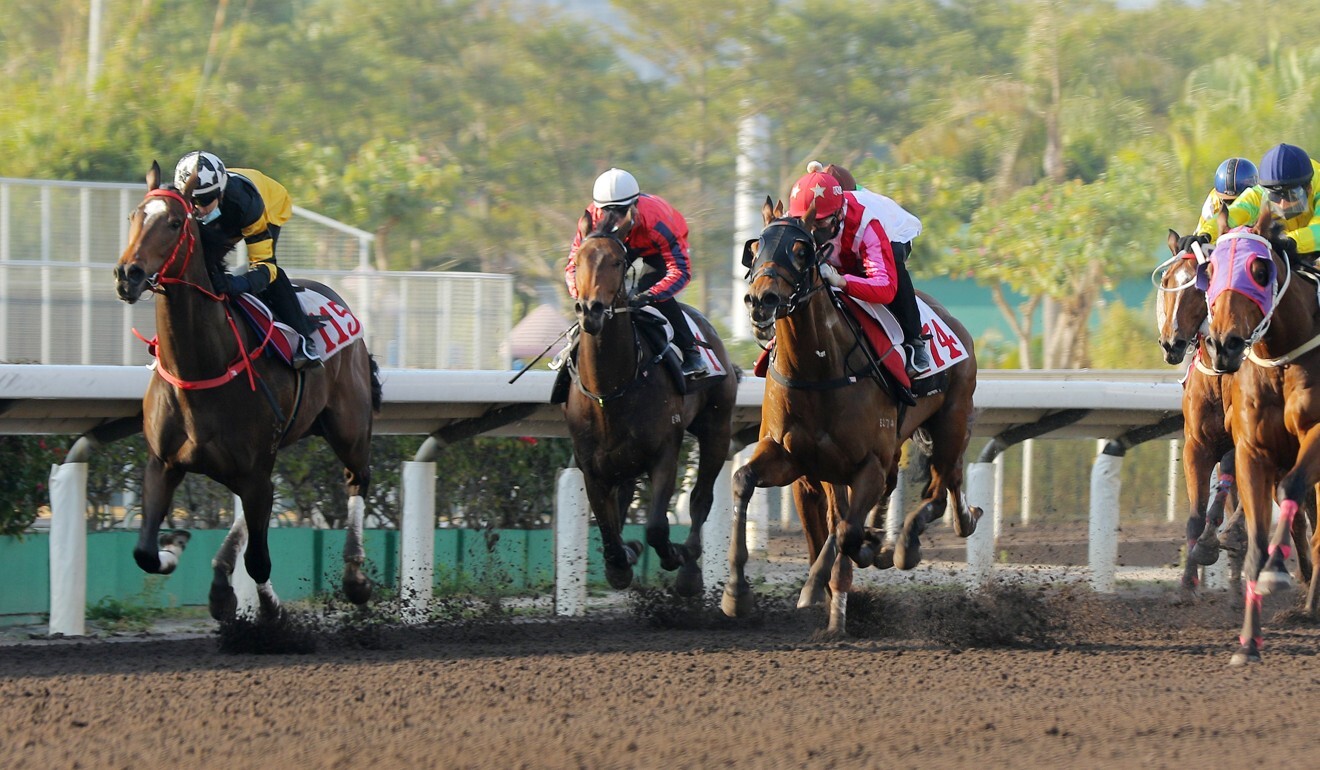 Whyte also brings Super Wealthy back to the races for the same owners in the Class Two Fat Choi Handicap (1,200m) in what shapes as one of the most competitive races of the season.
The five-year-old showed the promise of a top-liner early in his career, but hit a flat spot this season so Whyte is banking on a trip across the border to Conghua making all the difference.
"He is back from Conghua and I was happy with his trial the other day. He began well which was encouraging and he had a lot of horse underneath him," he said.
"I've always thought he was a very good horse and he had knee surgery but he has come out of that fine, he has no problems now. He is back on track so I think a bit of confidence will do him the world of good."
It marks a bumper day for Whyte who has nine runners on the day across the 11 races.