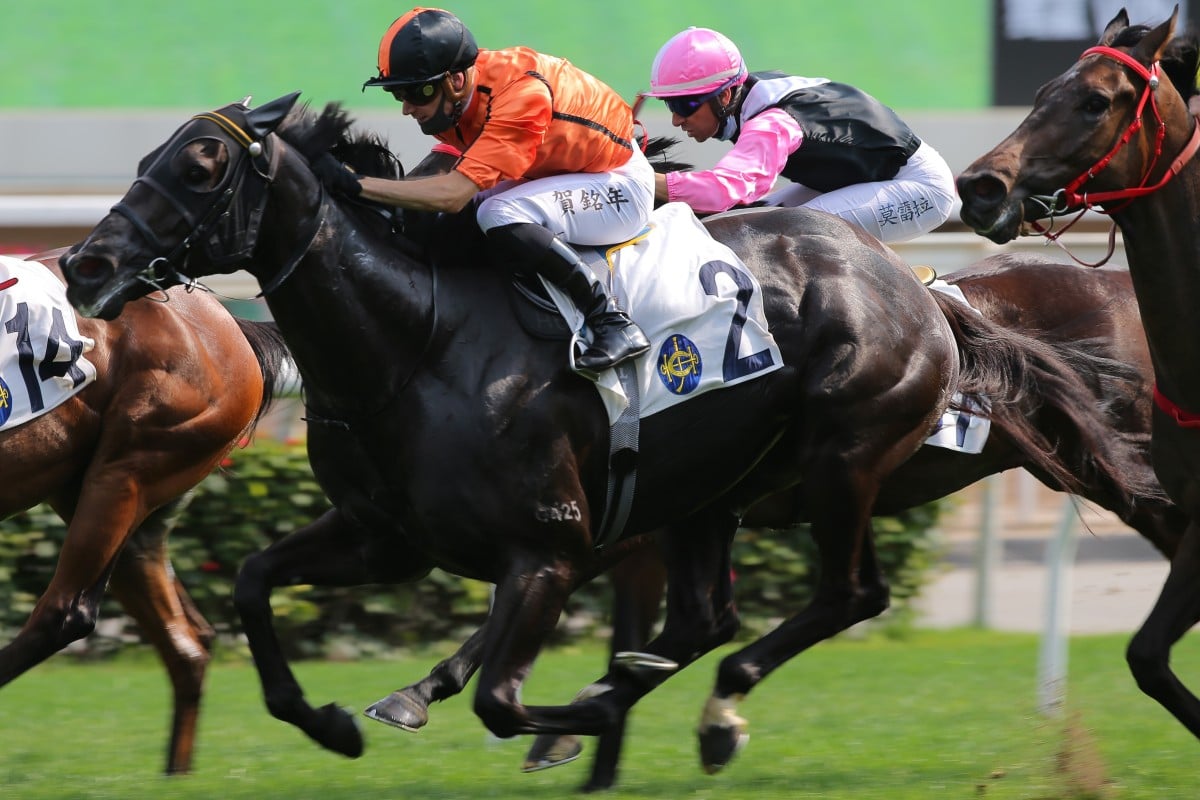 Michael Chang Chun-wai is confident he can reach 16 winners and avoid a strike by the end of the season after notching up just his third victory of the term at Sha Tin on Sunday.
The win of Simply Spectacular had the affable trainer up and about and hopeful he can avoid strict Jockey Club protocols that dictate any trainer who does not reach the allocated number of winners by seasons end shall receive a strike. Those who collect three strikes are given a show cause notice.
The veteran handler has come close on a handful of occasions but has never received an official strike during his career, but is staring down the barrel of one with the halfway mark of the season now well in the rear-vision mirror.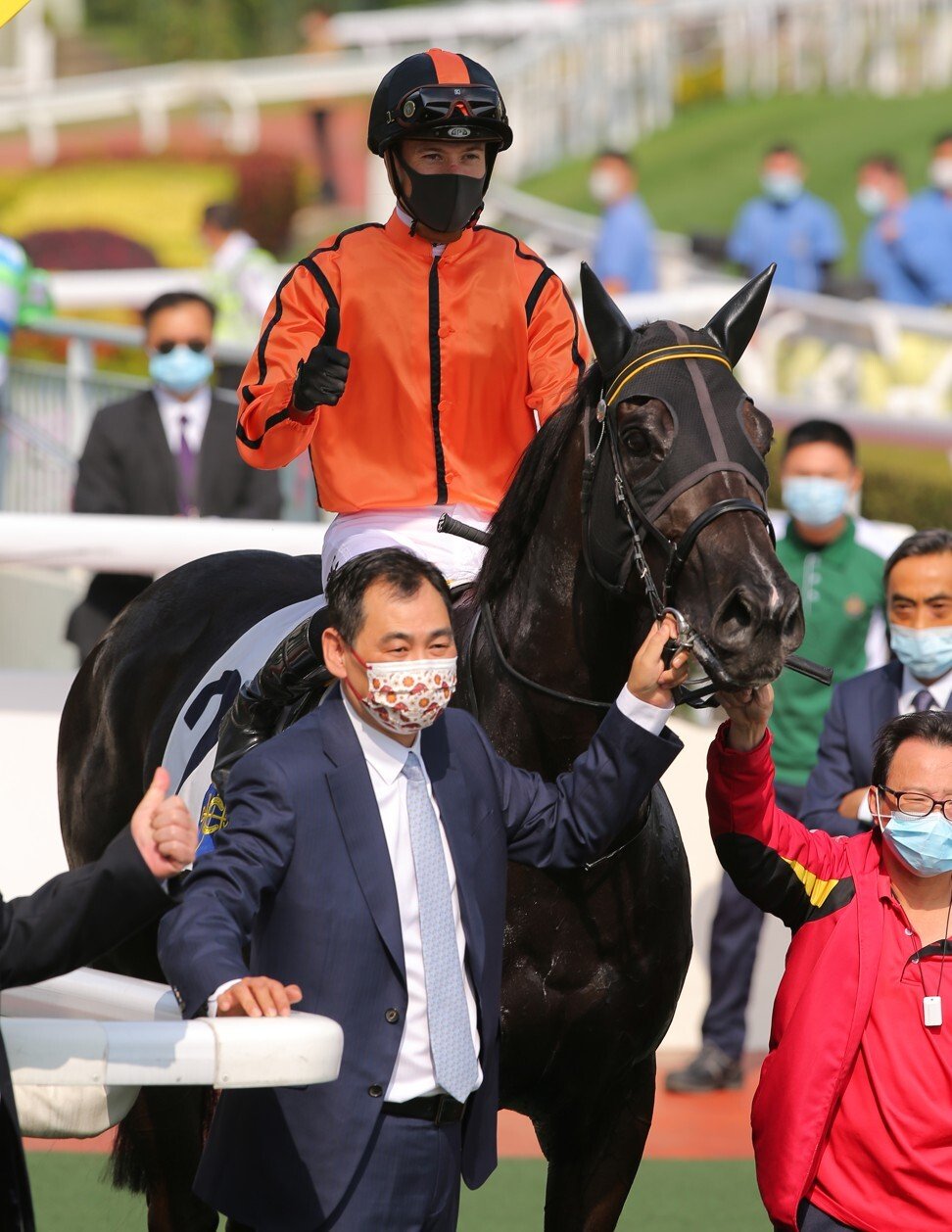 Chang says he and his staff are doing everything they can but is realistic when assessing his current batch of horses.
"In all honesty, I train too many slow horses," he laughed. "If you are training horses that are 100-1 and 200-1, what do you expect?"
With his stable numbers depleted to 43, Chang is crying out for new horses and he hopes Sunday's success can boost his stocks.
Simply Spectacular was struck down by a series of tendon injuries after his debut win for former trainer David Hall, but Chang says he has made a full recovery since making the move to his stable at the end of last season.
"He has that quality that not many do but he has had a very bad tendon," Chang said. "Since he got to my stable I would say he is almost 100 per cent. He wasn't that bad when he got to me. If he stays sound, I think he can do something in Class Three."
Pressed on his chances for the rest of the season, Chang is looking for a change of fortunes from a new batch of horses.
"I am always confident, there are some young horses there," he said. "My horses all have to run well to get there but they can do it, my staff are trying very hard. I must say my stable staff are doing very well considering the situation."
Chang has four horses entered for Happy Valley's midweek meeting.
Method to the madness
There was an avalanche of money late and Winner Method did not disappoint punters in the Class Three Nam Wan Handicap (1,000m), improving his record to two wins from as many starts with a commanding victory.
Trainer Danny Shum Chap-shing was not surprised to see his three-year-old deliver the goods despite the race featuring some smart young types, including Joyful Fortune and Trillion Win.
"He's a nice horse, he's improving – I expected him to do that today," Shum said, adding that he was disappointed to see Winner Method catapulted straight into Class Three on the back of his debut victory.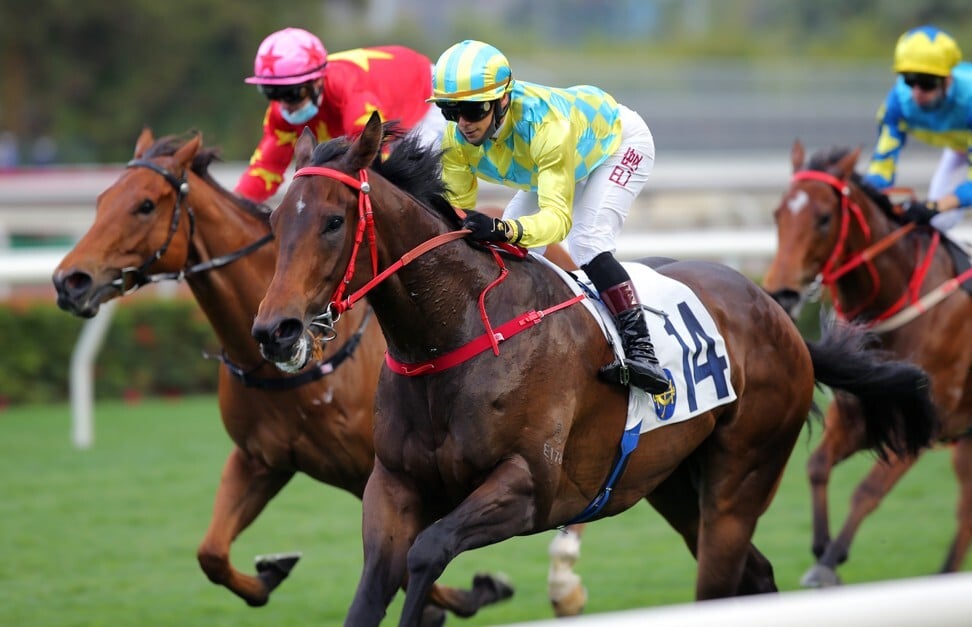 "The handicapper killed him by putting him up nine, it should have been eight. The horse he beat [Bella Baby] has only ever won in Class Five. But he went up nine and Zac [Purton] couldn't ride and he was very upset.
"I will ask the owner whether he wants to put Zac or Alexis [Badel] on next time and leave it to him. He'll race again in another Class Three over 1,000m."
Badel, with his ability to ride at the minimum, was the beneficiary on this occasion and thinks he still has some ratings points in hand.
"He's a very good horse. He's very strong, he has a big heart as well and he tries very hard," Badel said. "It's a big step from Class Four to Class Three, he showed he has good abilities today to step up. I thought he won brilliantly.
"He's got natural speed. I didn't try to lead, I was trying to ride my own race and not hit the front too soon because he's still young and I didn't want to help the others coming from behind.
"He probably needs to relax [to run further], he's still a bit on his toes. He's still young and he's got ability so hopefully he can gain maturity."
Vincy finally victorious in Hong Kong
It took 28 starts, but Vincy has finally broken his Hong Kong maiden.
The Irish import had frustrated punters over three seasons with seven seconds from his 27 previous runs but at long last he found his way to the winner's circle after the Class Three Tai Po Kau Handicap (1,800m) at $24.60.
The Douglas Whyte-trained seven-year-old upstaged Hong Kong Derby hopefuls Charity Fun, Looking Great and California Ten, taking full advantage of a strong pace to rattle over the top of his rivals with Tony Piccone in the saddle.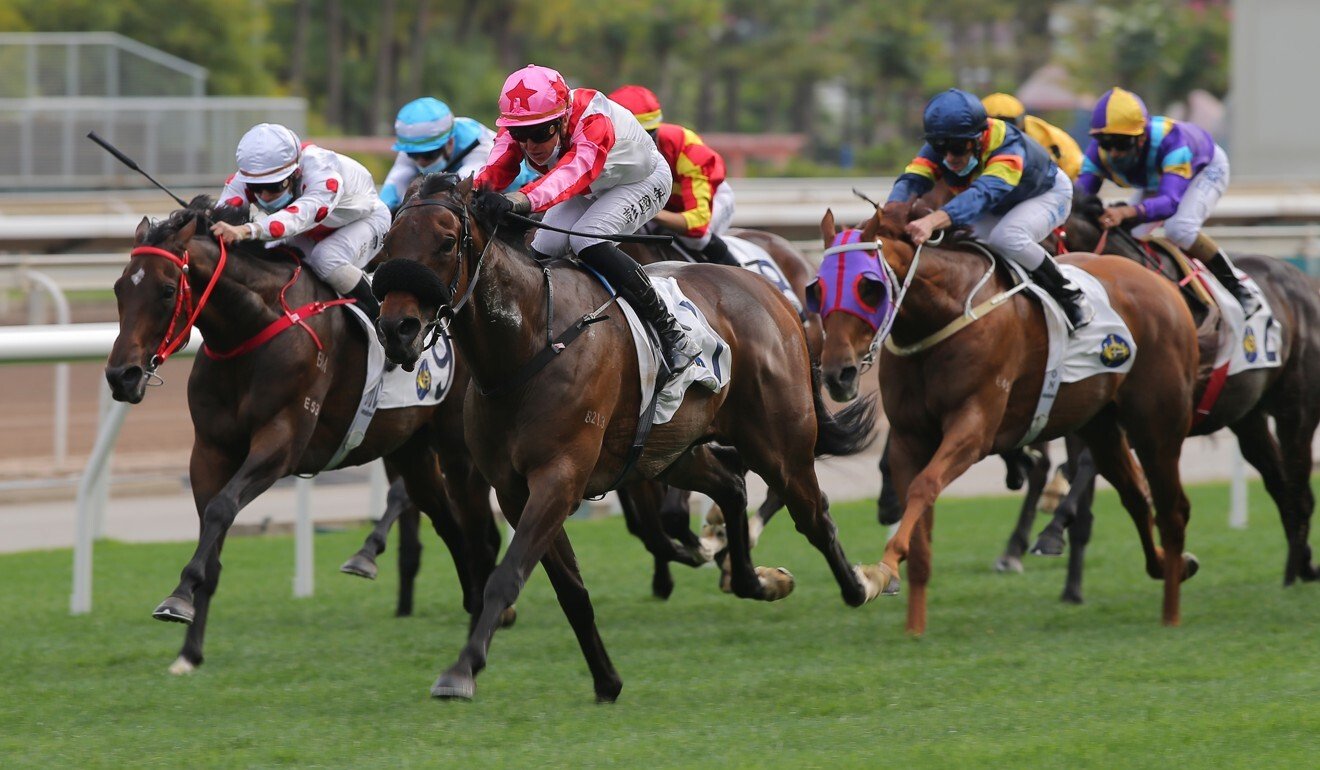 "I just think everything went right. He got a beautiful pace, he tracked up behind Awe and he only had to run home 400m and that's what he did," Whyte said.
"He wants further but the pacing of the longer races tends to hinder his chances because they are often stop-start affairs and he's not one of those horses who can sprint. Today's race, with Tony riding him the way he did, was the winning result.
"I've tried numerous amounts of different gear on him, he's an awkward horse. But as you can see I've taken off most of it and just left the shadow roll on for a certain reason and it seemed to help."
Schofield remains sidelined
Chad Schofield hopes to be back riding sooner rather than later despite being ruled out for Wednesday night's Happy Valley meeting as he continues to battle a persistent lower back injury.
Schofield had his afternoon cut short at Sha Tin on February 21 and Wednesday will be the third full meeting he has missed, with the 27-year-old confirming he is aiming to make his return to the saddle on March 7.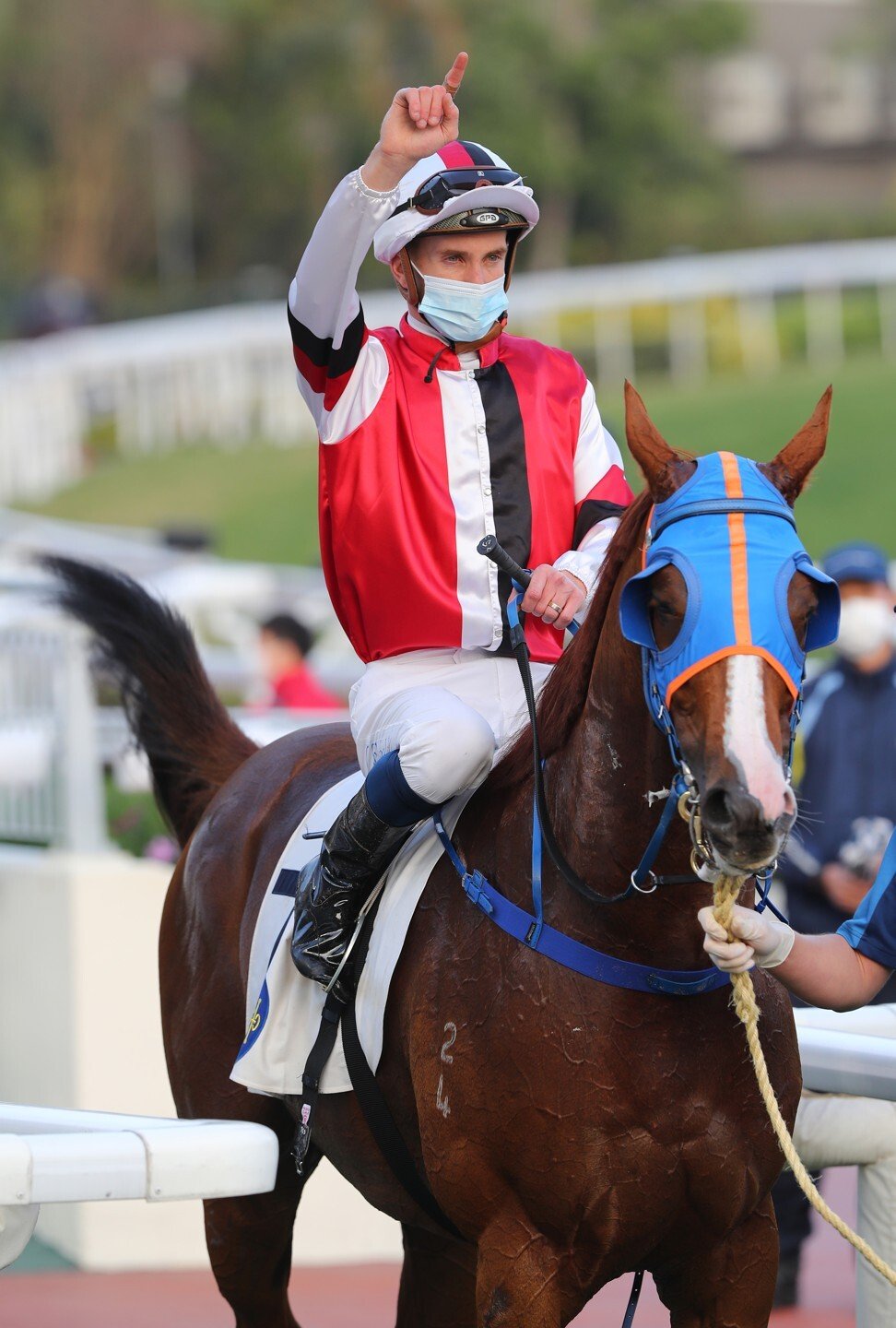 Meanwhile, Brazilian Vagner Borges will join a long list of upcoming suspensions after being charged with careless riding on Sunday night.
Borges pleaded guilty for his ride on Fire Ball and will miss two meetings.