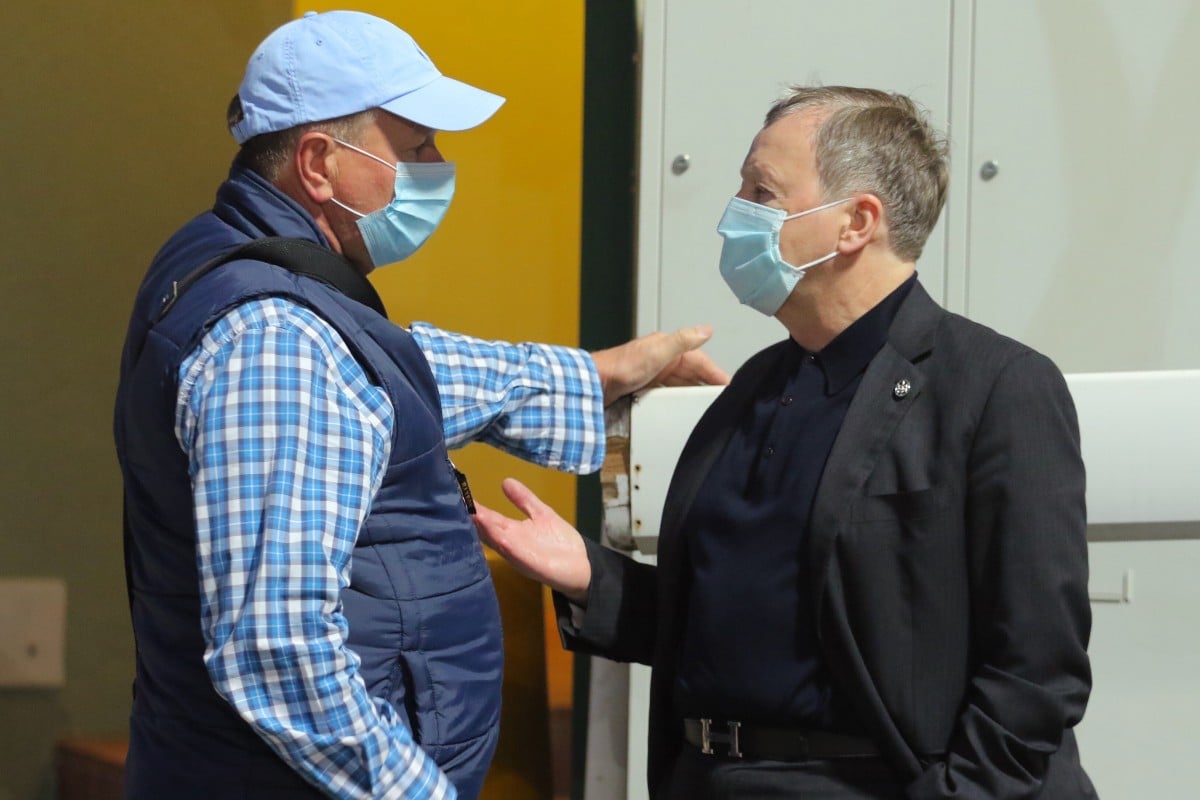 Hong Kong jockeys and trainers have again been told not to go to restaurants as the Jockey Club looks to get on the front foot with a fifth Covid-19 wave looming large.
Jockey Club chief executive Winfried Engelbrecht-Bresges said the strict measures were required as they look to protect the "racing bubble" just one week out from the prestigious Hong Kong Derby.
The move is a replica of the one the Jockey Club controversially implemented through December and early January as they attempted to navigate through the Hong Kong International Races and the holiday period.
"We have very robust risk management procedures, so as soon as this [fifth wave] came to the fore, we implemented measures," Engelbrecht-Bresges said. "Today, [Jockey Club executive director of racing] Andrew Harding asked those in the racing bubble to be extra cautious and not go to public restaurants.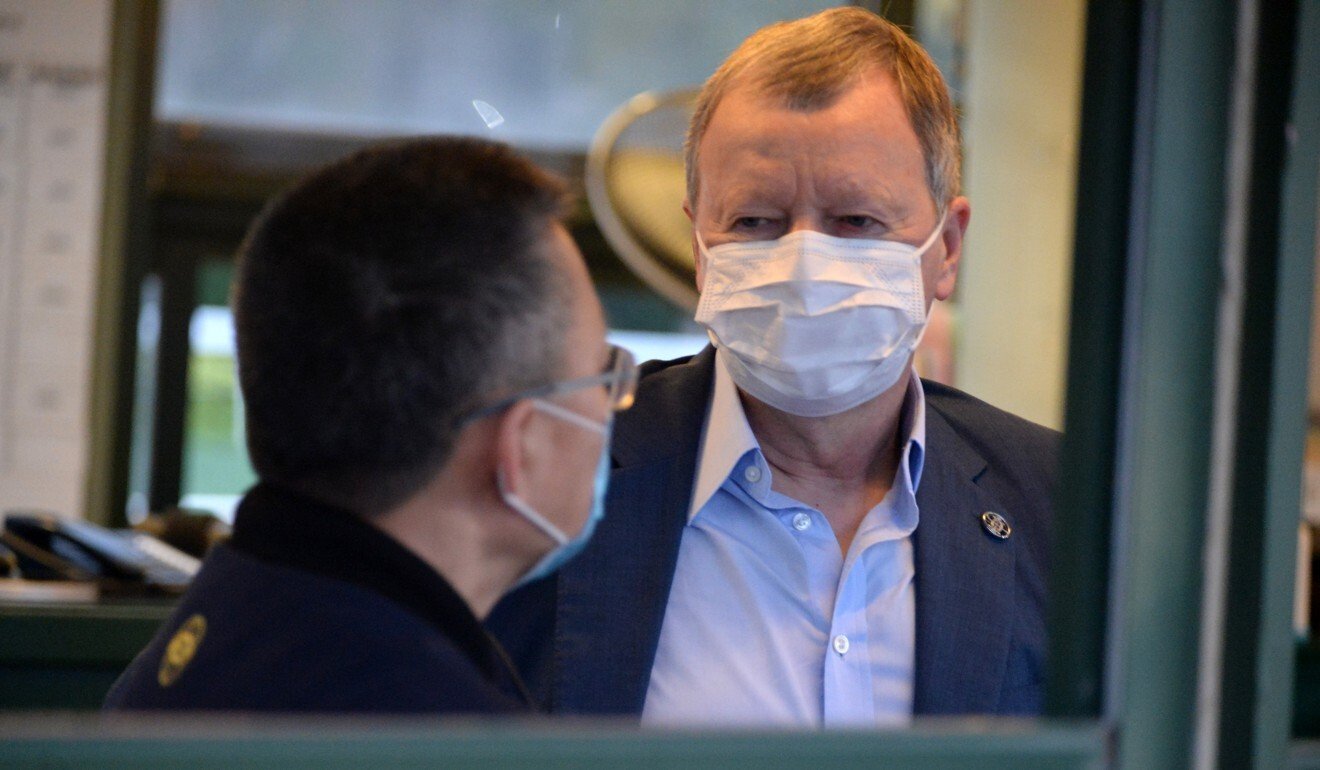 "The biggest risk – some people may not like it – is when you go out in the public to have dinner, the probability goes up. We have to monitor very closely what this means for next week, we will review again on Monday."
Officials originally hoped to have around "5-8,000 people" in attendence for the Derby but this week's spike in Covid-19 case numbers puts that in serious doubt.
A total of 1,468 were at Sha Tin on Saturday to watch the 10-race card.
"We will be looking at if we can continue with our plans to expand [crowds]," Engelbrecht-Bresges said. "We will be looking at the public side of it, I think the next two weeks will be critical. It will go very quick and there are new danger areas."
Engelbrecht-Bresges also revealed they were undertaking significant data matching exercises with employees in an attempt to keep those potentially exposed to the virus away from the workplace.
"We are checking 20,000 employee addresses a day and then we determine how many need to go into self isolation because they live in a building where there is an outbreak," he said.
Pacemaker the difference
Ka Ying Star is a renowned front-runner who doesn't win out of turn but trainer Tony Cruz was left praising Kings Shield after his consistent galloper saluted in the Class One Ap Lei Chau Handicap (1,600m).
It was Ka Ying Star's fourth Hong Kong win to go with 12 placings – three at Group One level – and Cruz says it was the fact his six-year-old didn't have to lead that proved the key after he settled a couple of lengths off the speed in second.
"Thanks to Kings Shield, he went at a nice hot pace and we could just tuck in behind and wait for the straight," Cruz said. "When the challenge came he fought back. Zac [Purton] rode a perfect race and it was nice to have a pacemaker – it made the difference.
"If he was left alone in front it could have been a different story. He seemed to run better that way even though he carried 133 pounds."
Ka Ying Star has finished close behind genuine superstars Beauty Generation and Golden Sixty at the top level but never broken through for a Group One victory.
The irony of having Purton in the saddle was not lost on Cruz after the Australian jockey labelled Ka Ying Star a "pest" during his days riding Beauty Generation.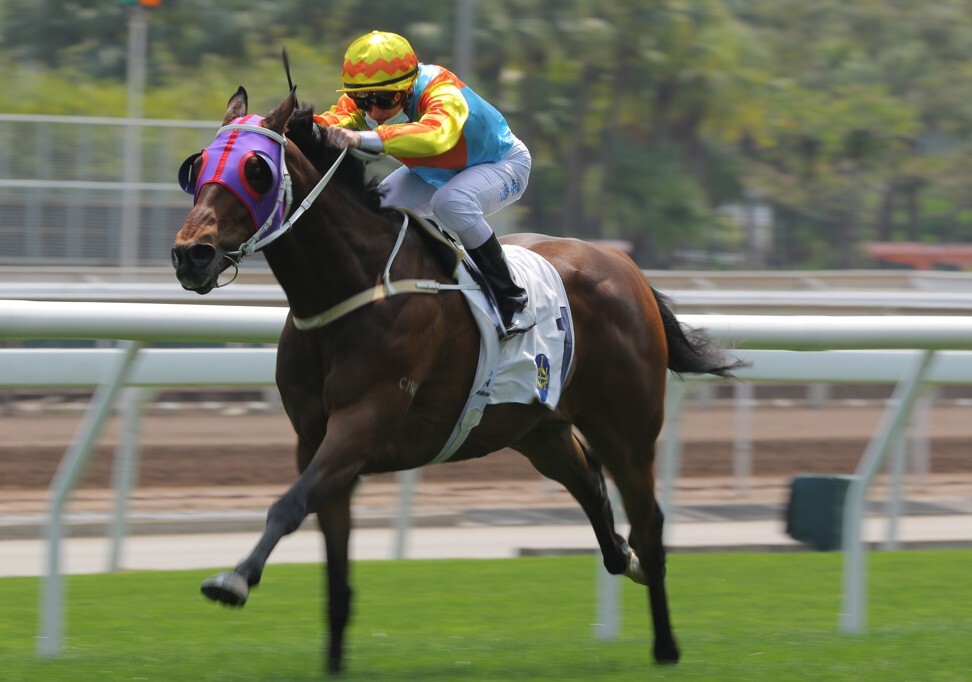 "When Beauty Generation was around he was always a bridesmaid and he's always running against the champions like Golden Sixty and getting beaten, so I'm very happy to finally win one back," he said.
Sent out a $4.60 third elect, Ka Ying Star fought off challenges from Fast Most Furious and Champion's Way in the straight before holding off fast-finishing favourite More Than This in the final strides.
Make Hongkong Great again
Danny Shum Chap-shing was able to right the wrong of Hongkong Great's last-start defeat thanks to a well-rated ride by champion jockey Zac Purton.
The three-time Chilean Group One winner tore down the back straight at an unsustainable speed under Antoine Hamelin last time out, eventually folding in the straight, but there were no such issues this time out with Purton rating the talented miler to perfection, stopping the clock at 1:36.87 to set a new Class Three record on the dirt.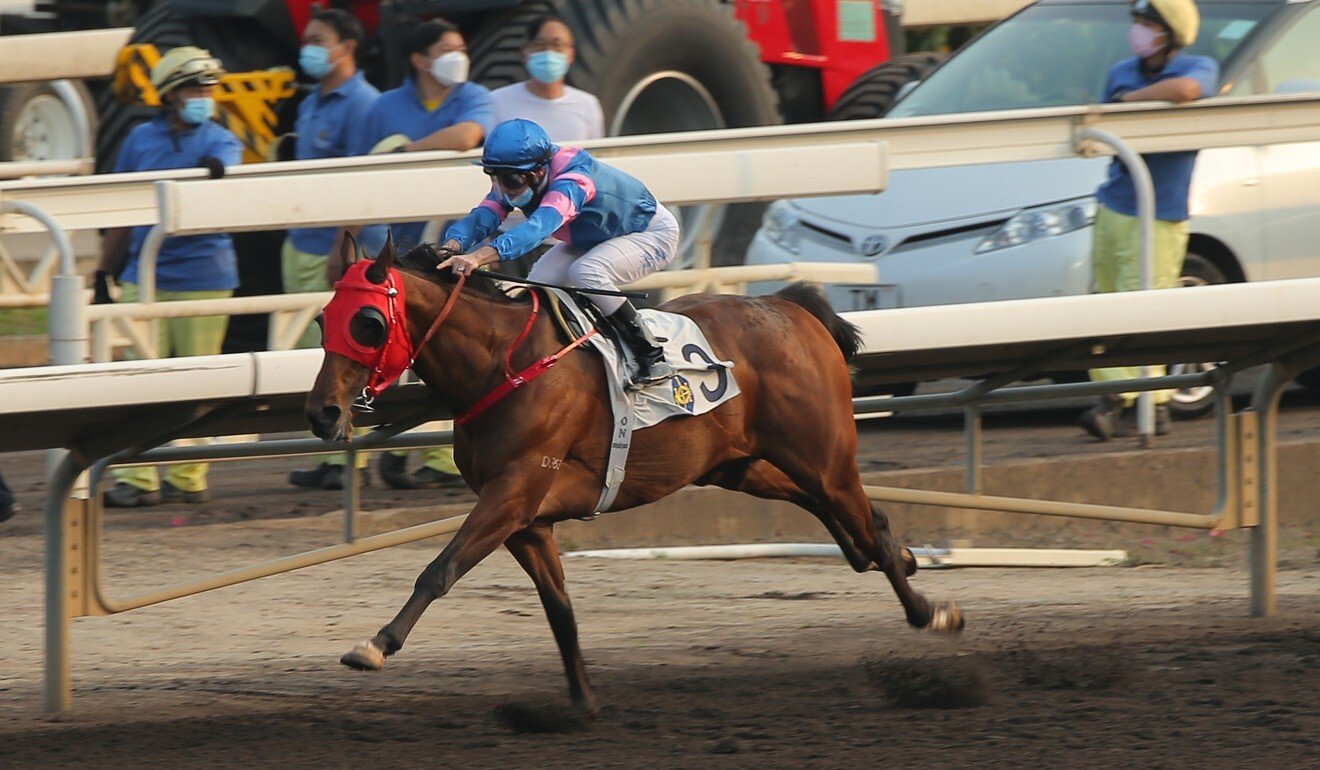 It marked a double for Shum, who also tasted success with Irish import Roman Turbo in the Class Two Cheung Chau Handicap (1,400m).
"He is very easy to train," he said of the four-year-old. "For a northern hemisphere horse he is very consistent.
"He isn't too small, not too big either. Previously he carried a bit of weight and then after his last run, [Alexis] Badel said to try him over a bit further and I thought the timing was right."
Unlike most European imports, Roman Turbo has hit the ground running in Hong Kong, running four placings in five starts before Saturday's win.
Shum credited his relaxed nature and ability to adapt to his new life at Sha Tin.
"He is just an easy horse," he said. "He is healthy, he is happy and the owners have been very good to deal with."
Chadwick, Mo cop suspensions
The stewards were kept busy at Sha Tin on Saturday, handing out two suspensions.
Matthew Chadwick was outed for two meetings and fined HK$45,000 after being found guilty of careless riding aboard Party Everyday in the ninth race. He misses the cards on Monday, April 5 and Thursday, April 9.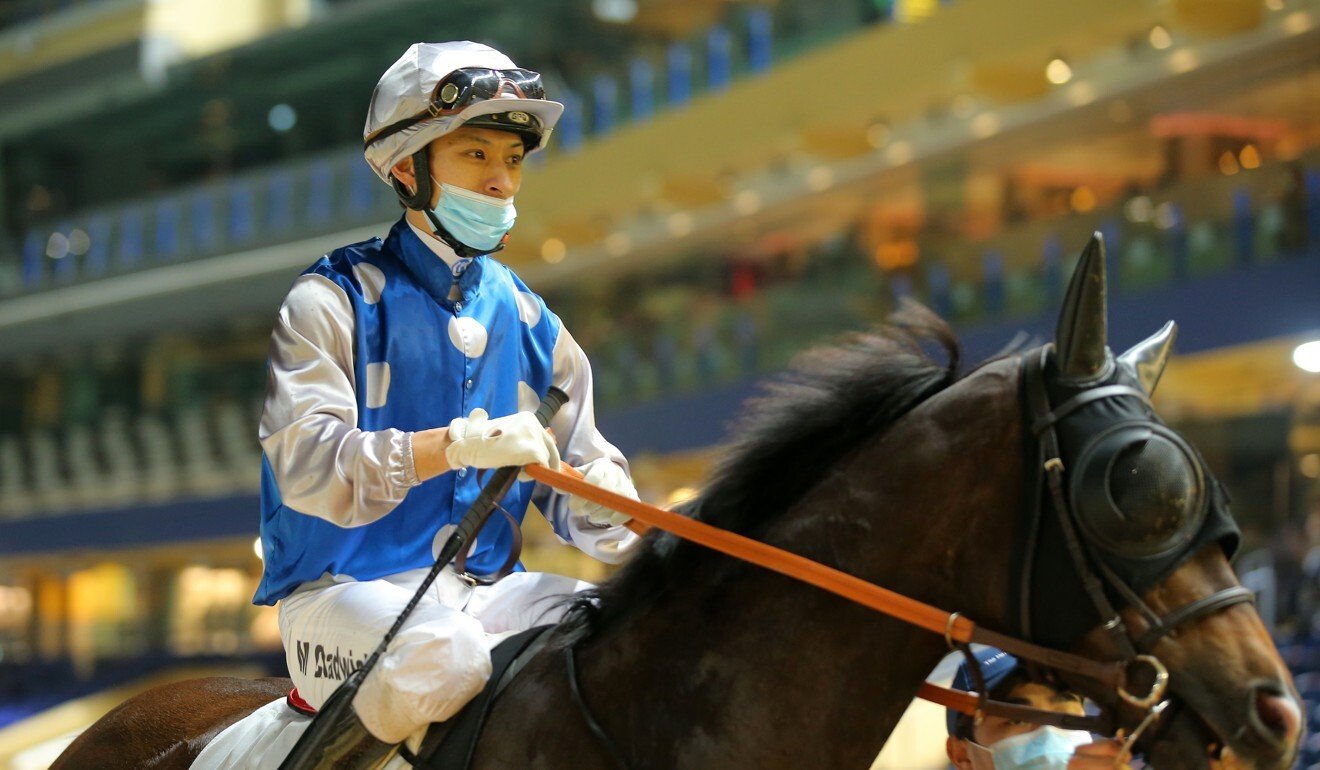 Dylan Mo Hin-tung was banned for three meetings for causing interference in the fourth race.
Stewards "took into account the high degree of carelessness associated with this incident which resulted in significant interference to a number of runners" when coming to the penalty. Mo is out of action from March 21-29.