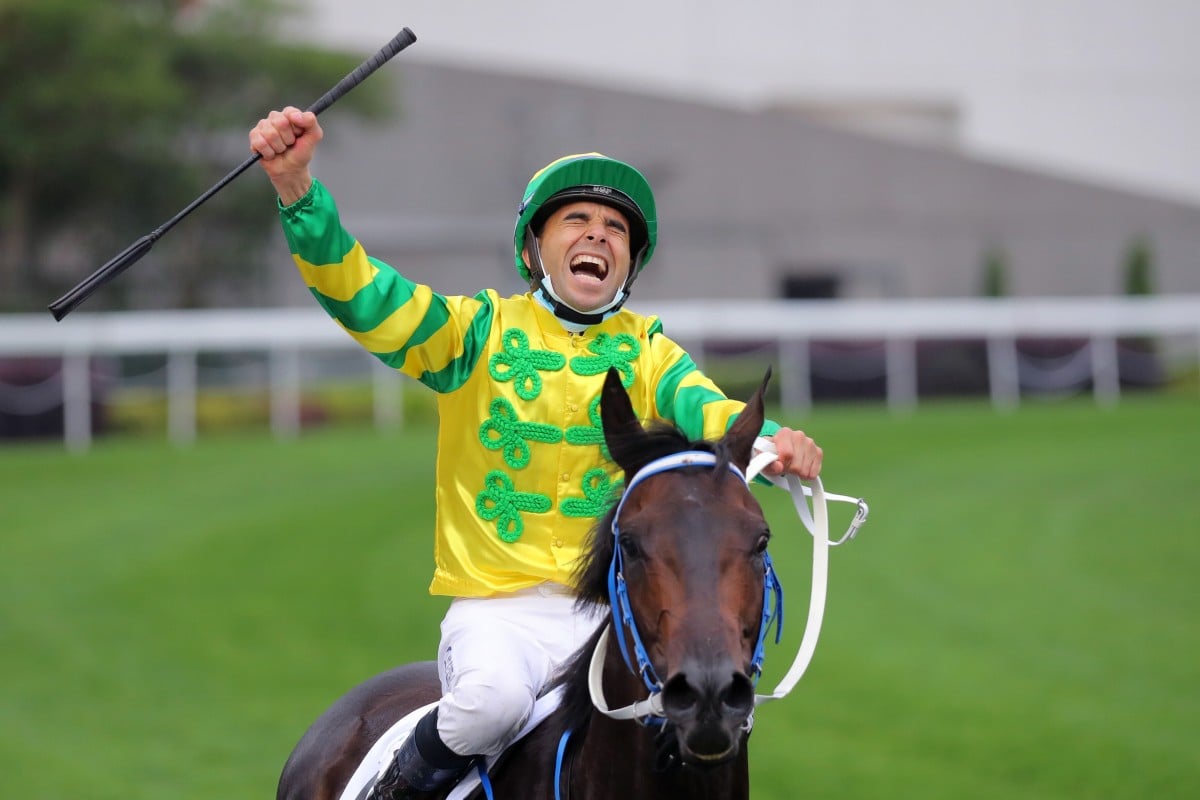 Champion jockey Joao Moreira admits he had questions over Sky Darci's preparation leading into Sunday's BMW Hong Kong Derby, but believes Caspar Fownes' supreme confidence in the horse willed him to victory.
Just weeks out from the HK$24 million feature, Moreira revealed he had concerns over the four-year-old's work, but he was continually encouraged by the trainer who said things were exactly where they needed to be.
Despite offers to ride other horses, the Magic Man stuck fat with Fownes and their reward was there for all to see with both trainer and jockey grabbing their second Derby success.
"Caspar has been such an amazing, faithful person," Moreira said. "I was questioning him maybe 15 days ago, saying 'Cas, what about this and what is going on here?'. I put my hand up now and say 'my bad'.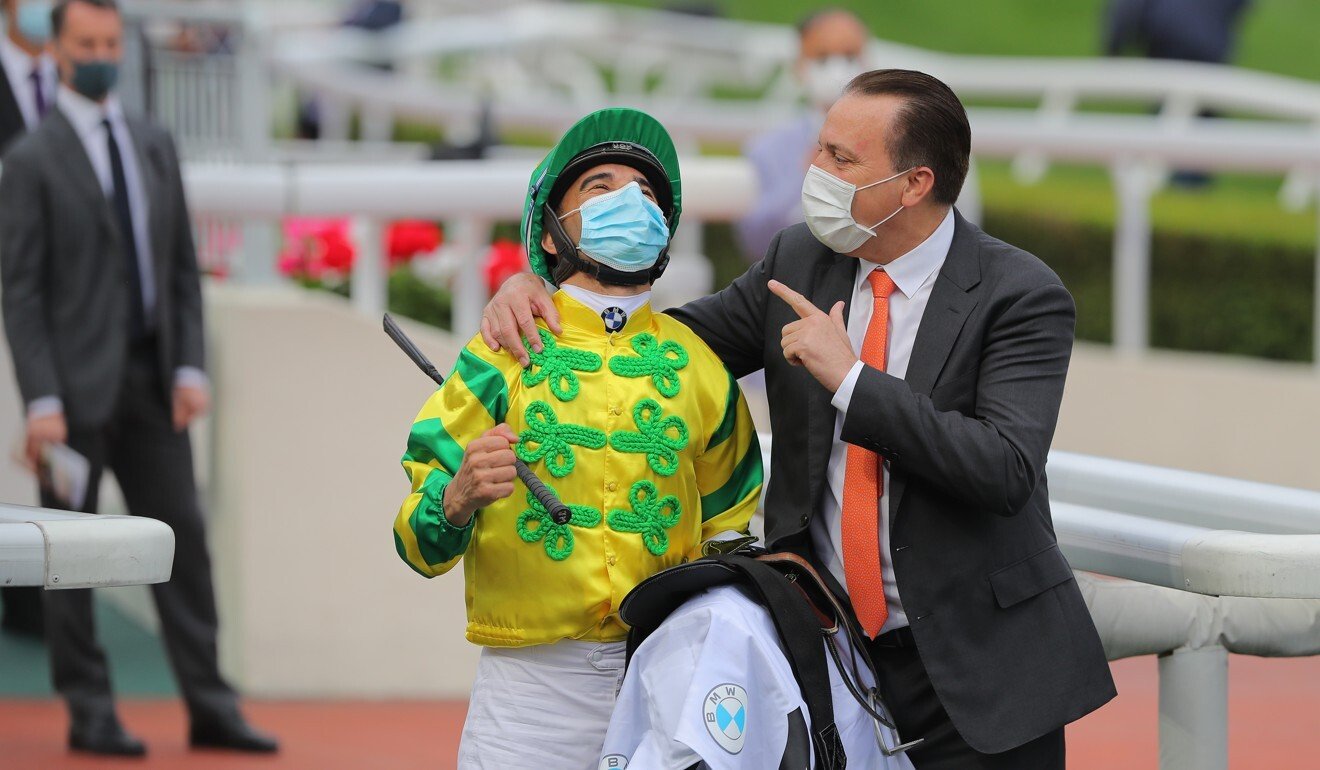 "He was pumping me up, he had the faith in himself and he passed that confidence on to me, that's what a good trainer does."
While others worried about Sky Darci's ability to see out the 2,000m trip, Moreira was more concerned with his action leading into the race.
"I wasn't that happy with his action," Moreira said. "Every time I would come back from work or a barrier trial and report that to Caspar.
"I wasn't being critical but I was saying there might be something there, I just couldn't put my finger on it.
"I was questioning him to try to find out what was going on but Caspar knew what he had on his hands and he worked it out.
"The result was there for everyone to see today, what he has done today – only champion trainers can do it."
The championship-leading jockey has long maintained that you don't need a 2,000m horse to win the Derby and Sky Darci's performance again proves that.
Moreira pointed to Golden Sixty's victory last year along with Able Friend's epic second placing in 2014.
"I always remind people that a miler can win the Derby when the race is run to suit and I think this guy is a miler, Golden Sixty might be a miler and Able Friend was a miler so it can happen," he said. "It took a really good horse [Designs On Rome] to beat me when I was on Able Friend.
"There are no words to describe how thankful I am to Caspar to ride this horse and it's not going to stop here – there are Group Ones in this guy, maybe not at this distance because he might be the best miler in town."
With temptations to chase rival rides heading into the Derby, Moreira kept coming back to the feeling the son of Darci Brahma gave him before his Classic Mile flop as a $3.30 favourite.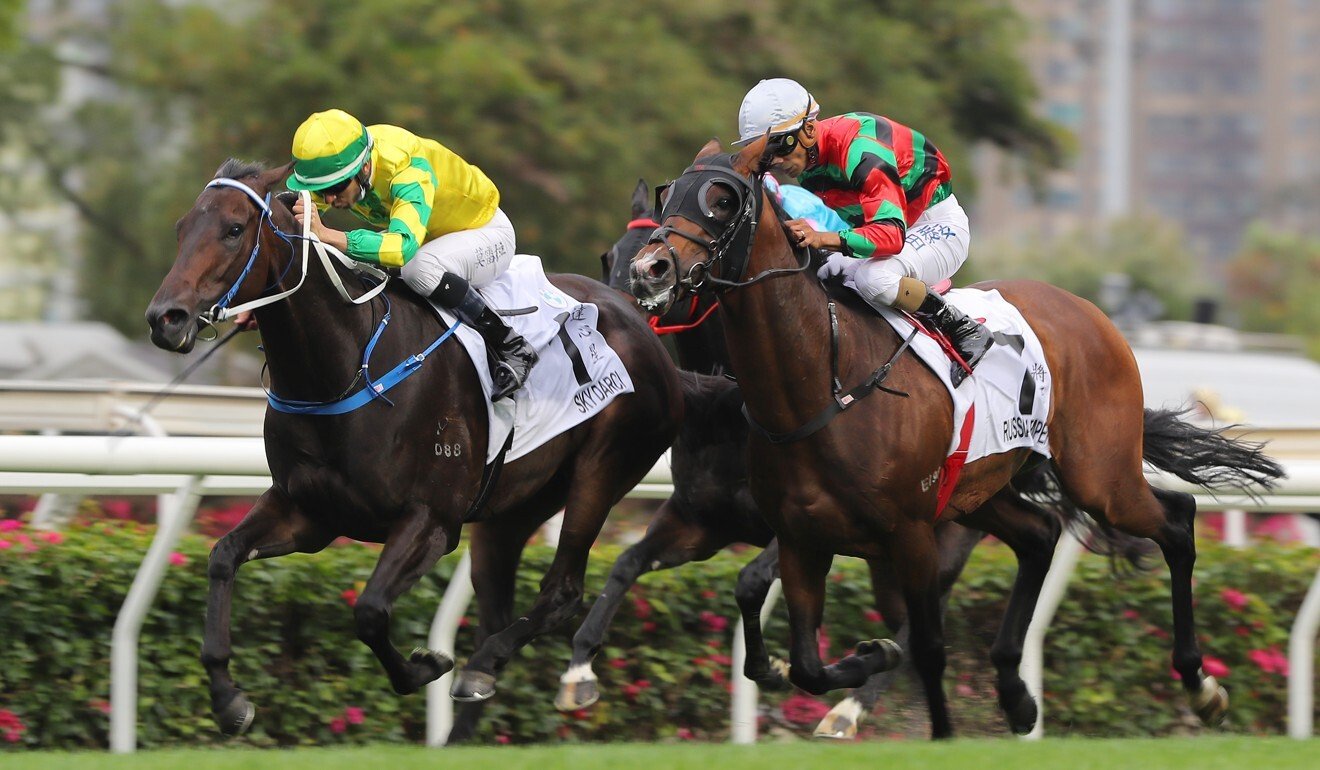 "Of course he did test me and my patience," Moreira laughed. "In particular, after the first leg in the Classic Mile, he ran a bad race.
"We all knew there was something there and he didn't show it, so it was an amazing job from Caspar to get this horse to come back and then go to a different level."
It was Moreira's decision to zig when others were zagging at a crucial point in Sunday's race that proved to be the difference, with the Brazilian saving ground on the inside.
"Everything fell into place perfectly for my horse," he said. "When they all moved out at the 1,000m wanting to get a clear run on the outside, I did the opposite.
"I took the shortest way home and in the end, that was the difference."