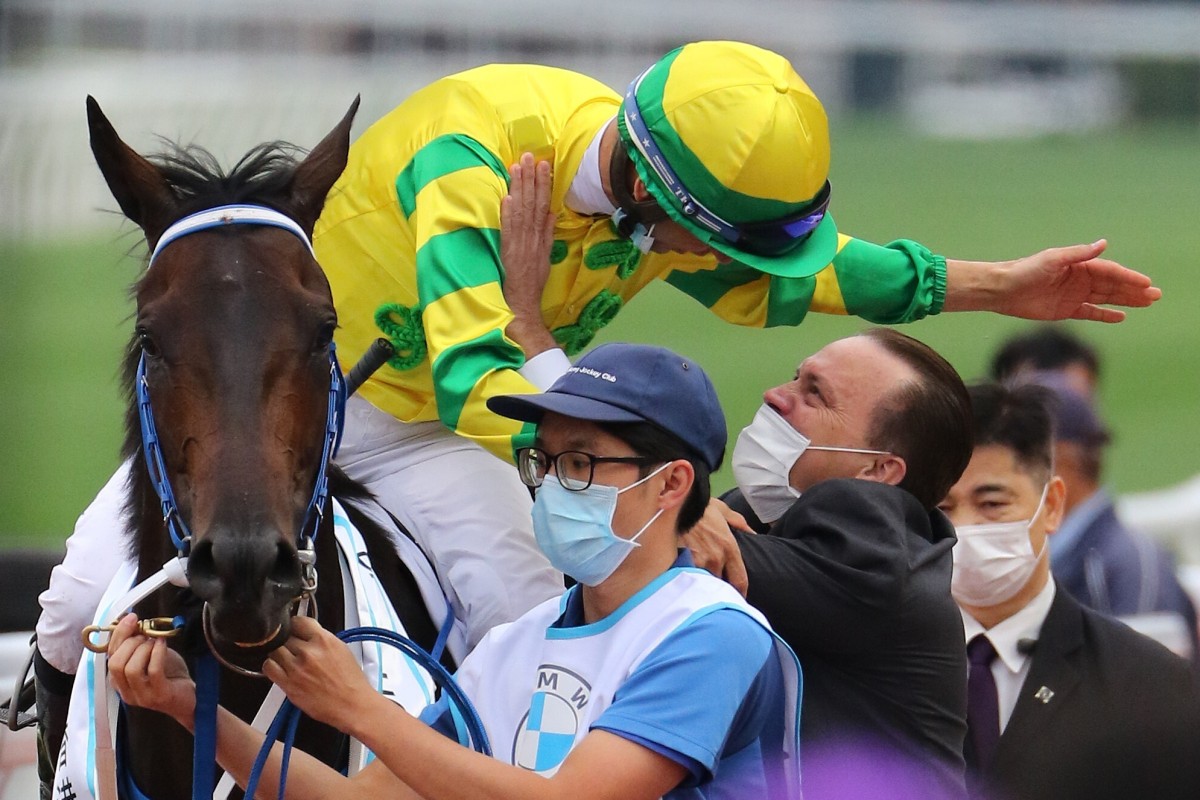 Prestige, money and glory are the sort of words most associate with the BMW Hong Kong Derby, but love and family were the first things that came to mind for Caspar Fownes and Joao Moreira after Sky Darci's victory at Sha Tin on Sunday.
After a year like no other, when most in the Hong Kong racing "bubble" have had a lot of their normal freedoms taken away by Covid-19 and the desire to see the sport continue, families have been more important than ever before.
That's why emotions run high after climbing the mountaintop in these big races – people think about the journey and their raison d'être.
Because winning a Class Three is good for your wallet and your confidence, but winning the Derby is good for your soul.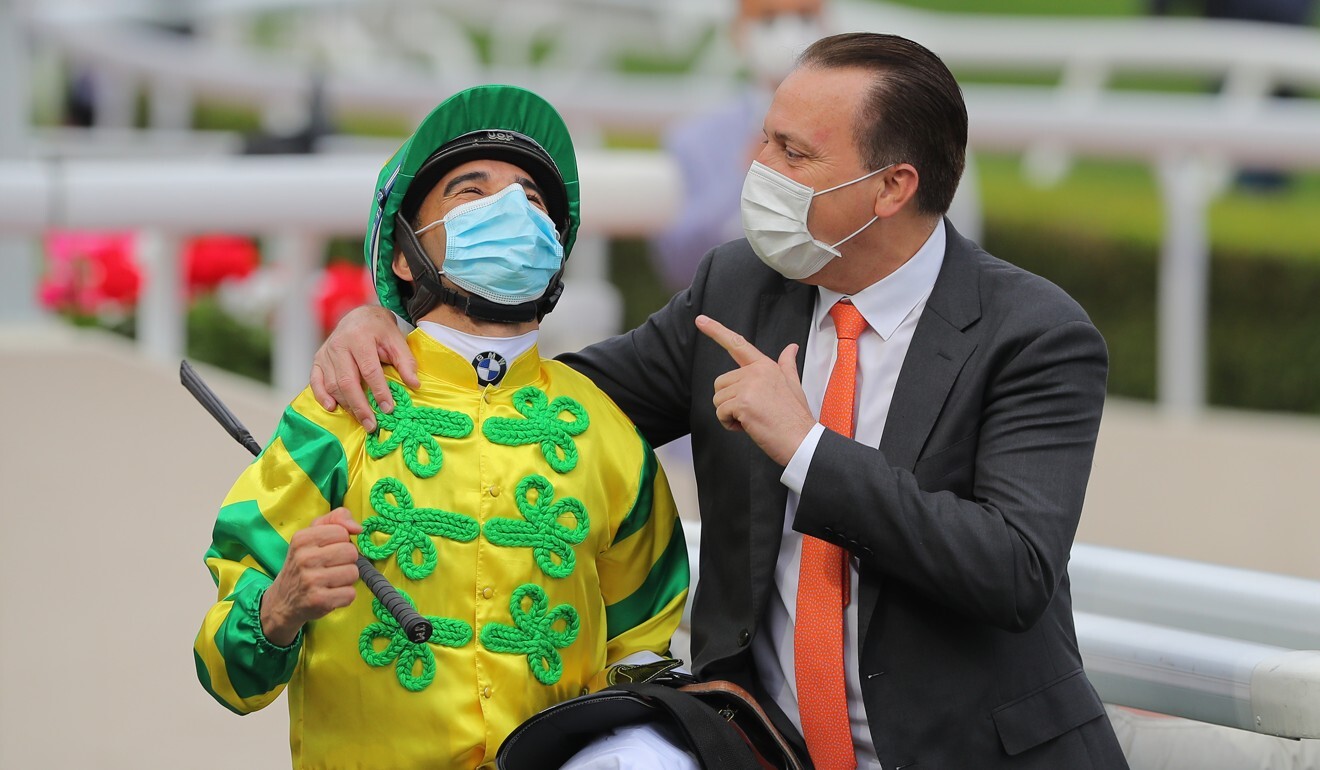 The race holds such a special place to so many because it is so hard to win. You have to scour the globe to find a horse (and be able to buy it).
It has to adapt to the unique conditions in Hong Kong. It has to race well enough to get into the field, you have to get some luck in running and then it has to beat all the others to the line.
That's why those who taste the ultimate success, after putting in the work, managing expectations and pressure, think about those people who matter most.
It's why Fownes and Moreira were screaming "I love you" to each other as Sky Darci returned to the winner's circle, before sharing an embrace.
"I just couldn't be any happier, it's such a meaningful race for me, for Caspar, for his family [and for my family]," said Moreira, who collected his second Derby after saluting on Rapper Dragon in 2017.
"My two kids were definitely watching the race – Miguel and Marina – and not forgetting my wife [Taciana], who is certainly there cheering for me.
"We won this race together. I was aboard the horse but my family has been pushing me and the kind of encouragement my family has given to me in the past 24 hours in particular, is such a good motivation."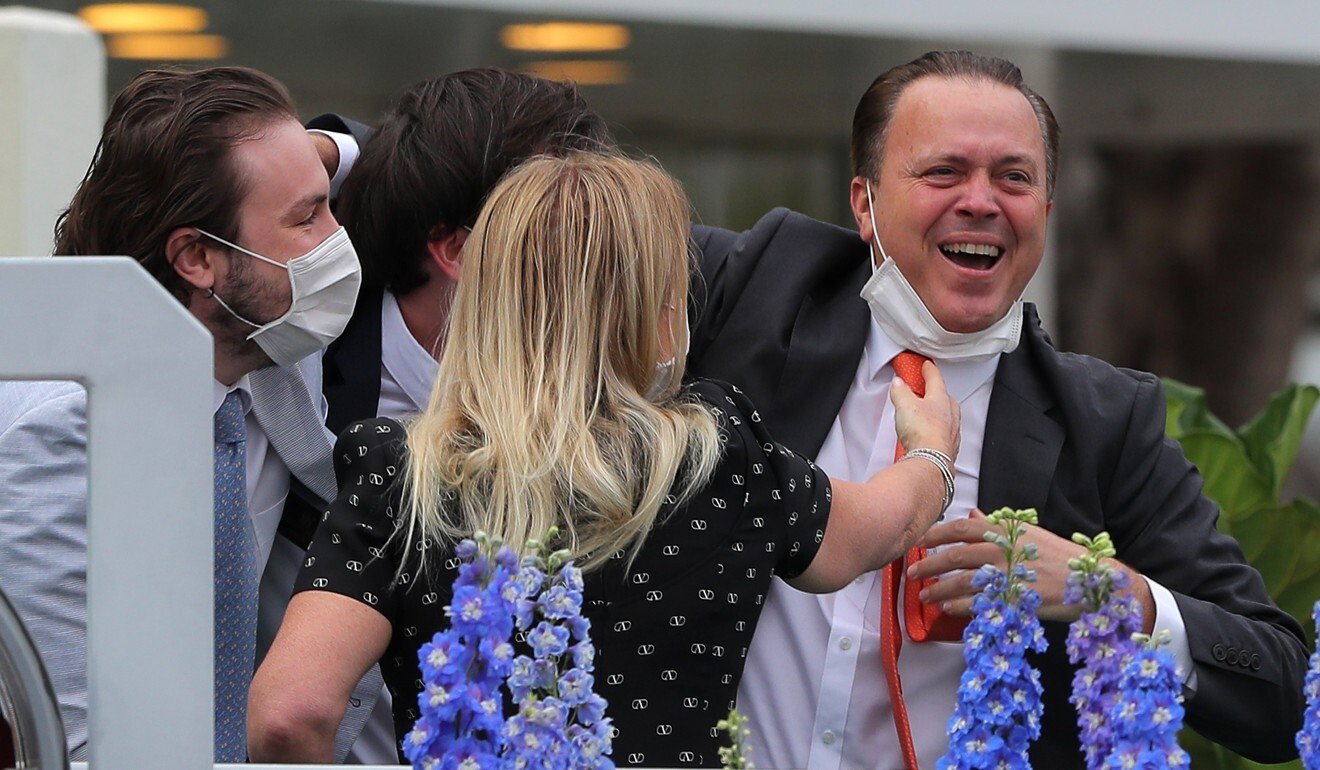 Fownes, who adds a second Derby trophy to the mantelpiece after winning with Super Satin in 2010, spoke in similar tones when it came to his wife Alix and sons Ryan, Ronan and Riley.
"It's everything for me, my family is my life. I love my missus and my boys and the support they've given me," he said.
"I'm not the easiest guy to be with because I'm pretty hard at the household. I'm very happy. I love my family and it's great to have them here with me watching it."
When asked about whether his late father Lawrie, who also trained a Derby winner in 1994 with Super Fit, would be looking down proudly, Fownes responded quickly with "yes, absolutely", not wanting to get too caught up in the moment.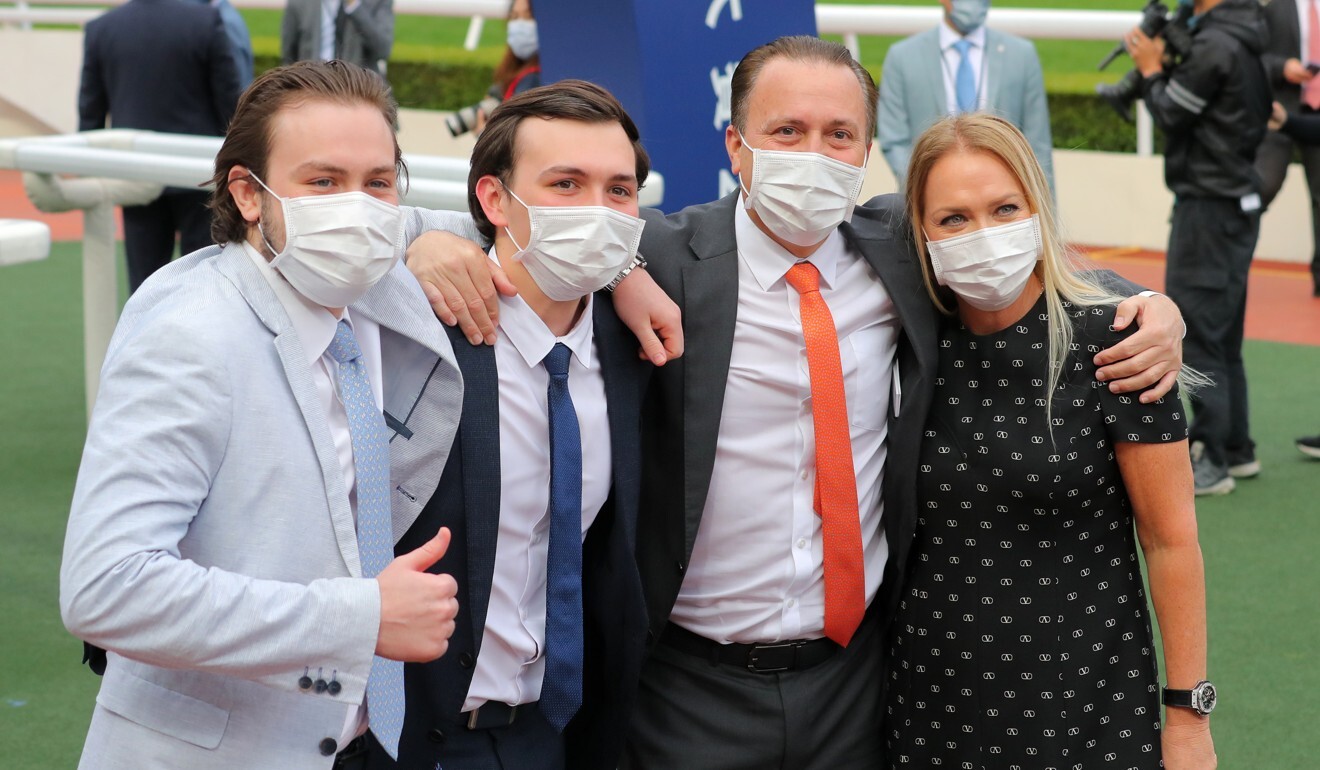 Despite being a three-time champion, Fownes is arguably enjoying the best season of his career – he has 54 winners so far to lead the title race – and his partnership with Moreira has been a major part of it.
They have combined to taste success 28 times so far this term, but none more important than this one.
"This is the first [major] win that I've had for him, I haven't had too many rides in the great races for him, but lately he's decided to use me more often," Moreira said.
"He's a top trainer, he has won championships a number of times, he has won the Derby. This is such a great training achievement. He's got this horse to go to a different level. If he didn't do such a great job, I don't think we would have won the race."
As expected, the contest itself proved to be a fascinating one. The much-discussed tempo played a huge role – it turned into a stop-start affair after Healthy Happy and Silver Express went much quicker than expected early before dropping anchor down the back straight. It made life more difficult for the backmarkers.
Barriers were crucial – Sky Darci jumped from gate two and had the run of the race – but others like Panfield, Excellent Proposal and Tourbillon Diamond did not enjoy the same luxury. That's racing.
You need luck to win a Derby, Sky Darci got that and has now etched his name into history.
"You're never too confident in these types of races," Fownes said. "I just said to Joao 'I can't get a horse better than this'. Obviously the staying test was going to be a little bit of a query for us but I said 'I've got him right where I want him, we've got the soft gate, so good luck and go get the result'.
"It was probably the longest last 200m I've ever seen in a race, that's for sure. It felt like an eternity but I'm glad he stuck his neck out and got the winning result. All in all, it's been a magic day."