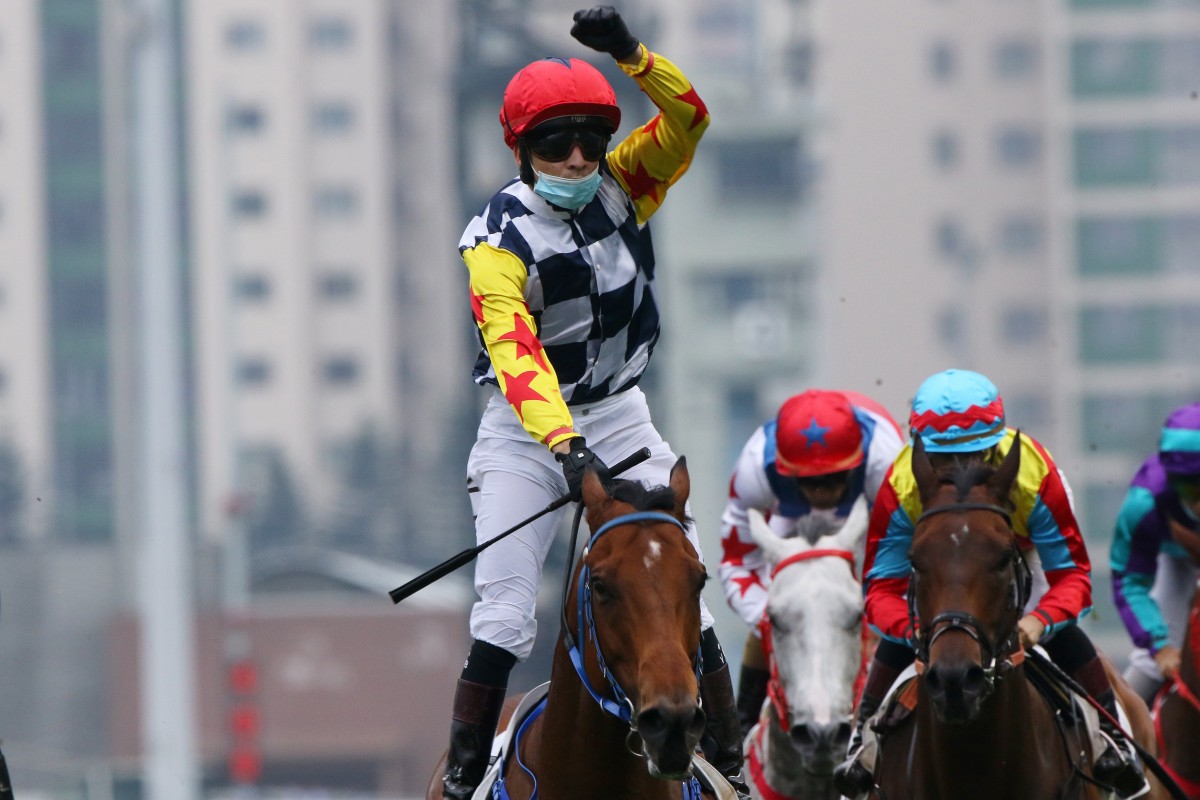 If you were left scratching your head after Monday's Group Two Sprint Cup at Sha Tin, you weren't alone.
Punters, jockeys, trainers and officials were left shell-shocked after the unlikely duo of Jimmy Ting Koon-ho and Vagner Borges combined to cause the biggest boilover of the season with Amazing Star, in what is the traditional lead-up race to the coveted Chairman's Sprint Prize in three weeks' time.
Starting as the rank outsider in the 13-horse field at $179, Amazing Star was given little chance of victory, but with the likes of Wellington ($2.80), Sky Field ($4.70) and Beauty Applause ($5.30) all misfiring, Borges piloted the 105-rater to perfection, holding off Stronger ($24) in the shadows of the post to land his biggest ever payday in racing.
The Brazilian was prolific in his home country, but admits nothing compares to the prize money of winning a big race in Hong Kong.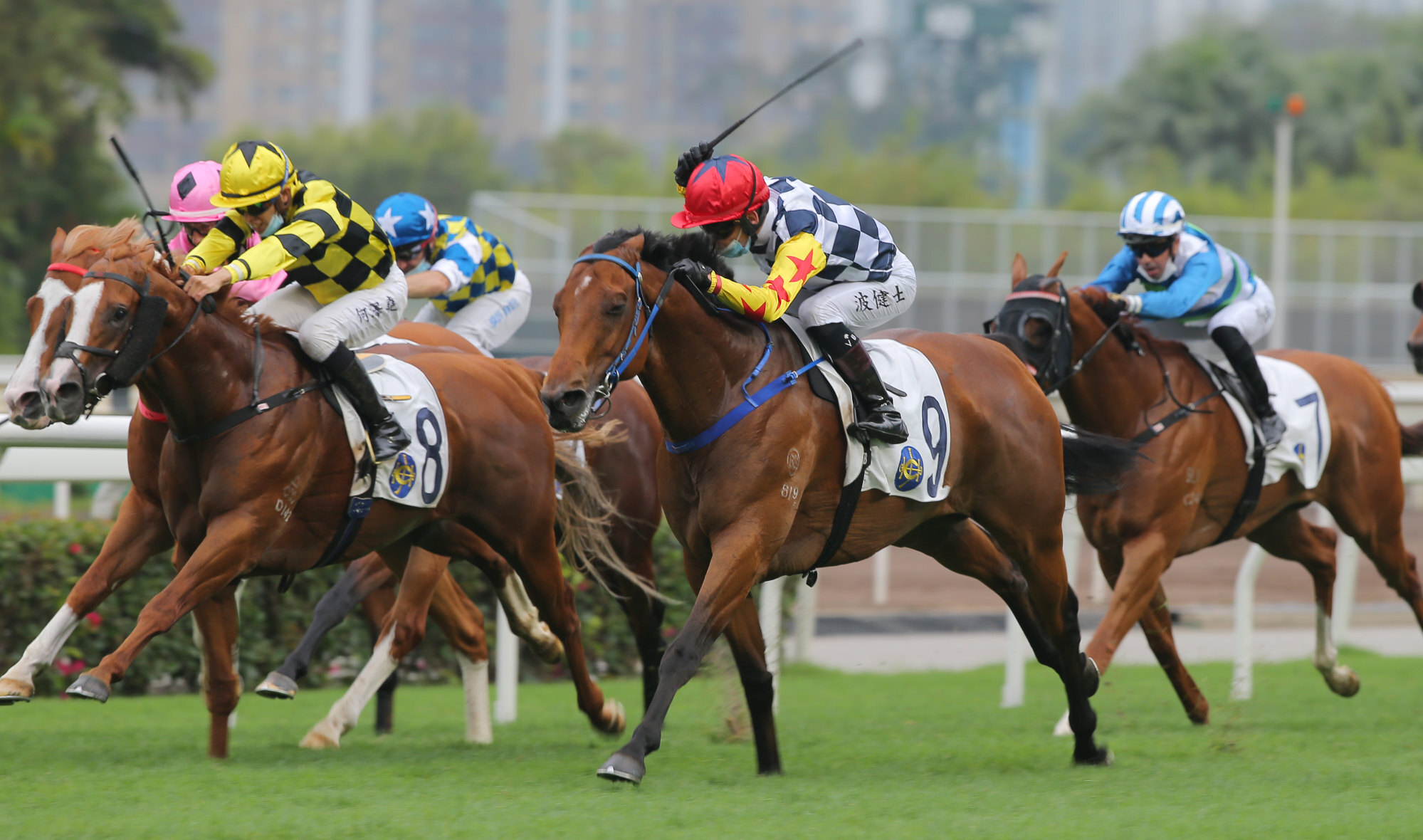 "That is the biggest prize money for me," he said of the HK$256,500 bounty set to come his way after the win.
"I am very happy today, it is my first Group-race win in Hong Kong, I am delighted, there are no words for it.
"I feel comfortable in Hong Kong, since I began here I have had to adapt myself to the new racing. I know this is a place where there are top jockeys and it is very competitive."
While he went into the contest believing he was a chance, Borges admitted it was more a case of seeing what happened during the race. As it panned out, he was there to capitalise on a dream run from barrier two off a fast tempo.
"There is always a hope the horse can run well," he said. "As the race was beginning, my horse jumped really well but the other horses went at a good pace so I sat there and waited for the home straight. When I asked him, he responded well.
"When we got to the last 200m, I could feel my horse responding quickly and the ones out in front were starting to slow down so we were making ground, we just concentrated on getting to the winning post."
Despite landing his biggest victory in his two-and-a-half year training career, Ting said there were no guarantees that he pushes on to the Chairman's Sprint Prize, which is likely to feature dual Japanese Group One winner Danon Smash.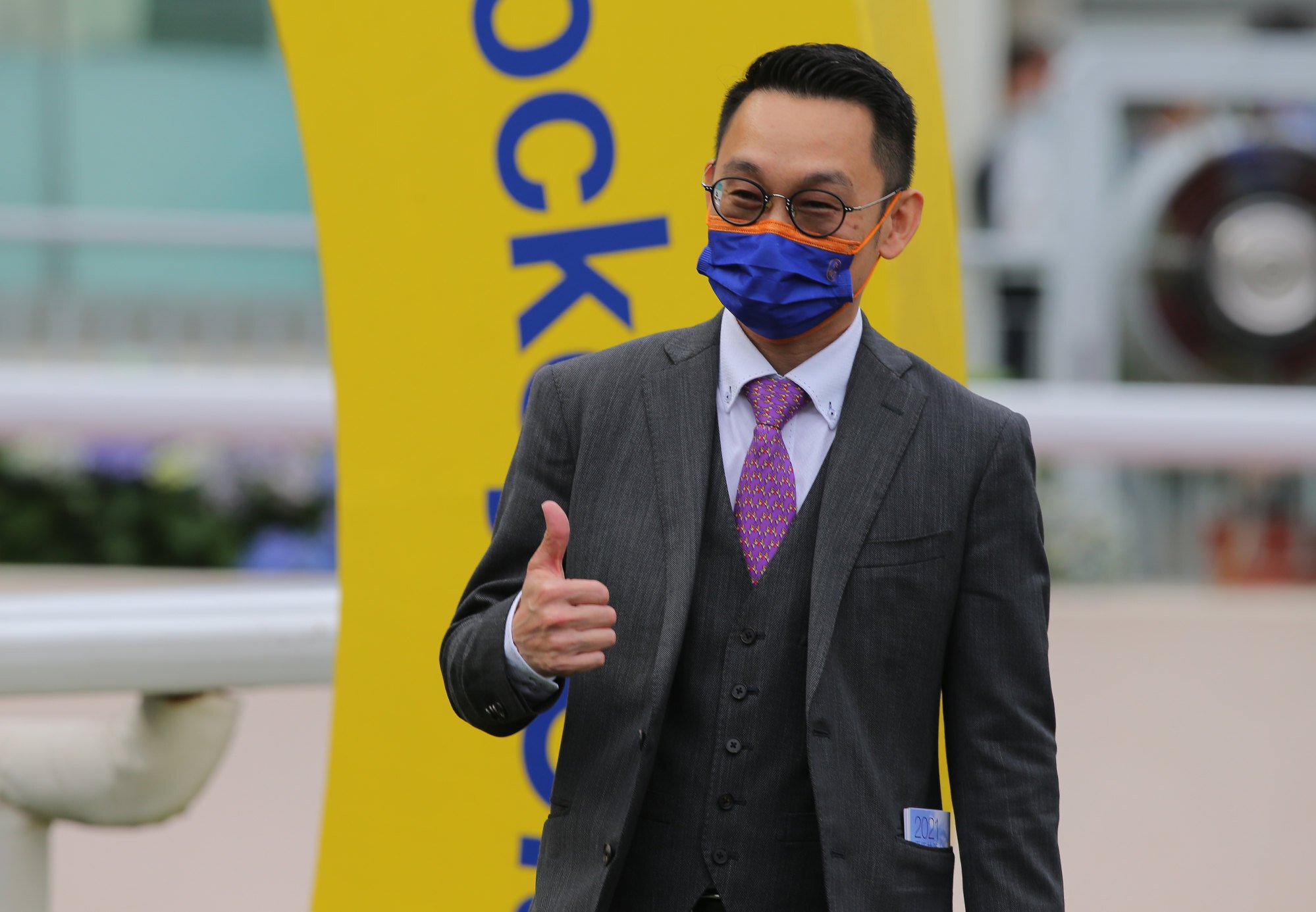 Such was their opinion of his chances at the top level, connections did not bother entering Amazing Star in the HK$18 million event, meaning they will be forced to pay a HK$180,000 late entry fee should they elect to run.
"At this stage I don't know whether to run him in the Group One race or not," he said. "I will see if horse is healthy first, then I will look at the form."
Amazing Star was a stand-out performer for Ting last season, reeling off four victories in six starts at Happy Valley before grabbing one more at Class Two level in September.
"I still do not believe it," Ting said. "This is the biggest win for me. Hopefully, there's some more [to come]. After the start, I didn't think we could win. Over the last 200m, I thought he had a chance – only then. He is an amazing horse – his name is Amazing Star."
Crowd returns
It was a sight for sore eyes at Sha Tin on Monday as the general public were allowed in for the first time since November.
While it was only 2,200 people – who were all required to go through a rigorous booking process – Jockey Club chief executive Winfried Engelbrecht-Bresges was thrilled to see punters streaming through the gates again.
"I think it is fantastic that we could make this step," he said. "I can say I went out there and walked around, there were excited racing fans who were very grateful to participate in the sport they love – we had the same positive reaction in the OCBBs [off-course betting branches].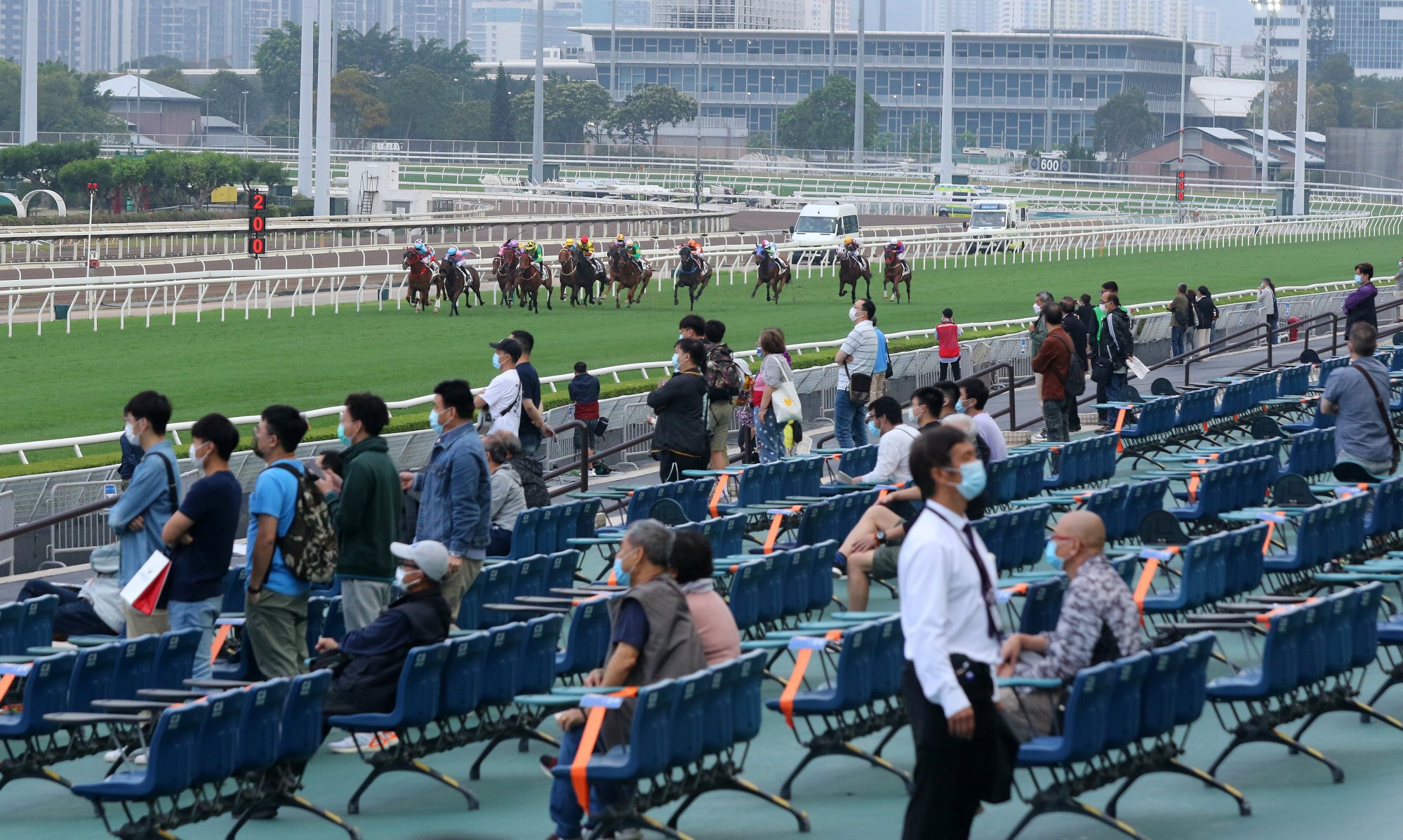 "When you see what we have done in terms of health measures – temperature screening, filling out health declarations, the 'Leave Safe Home app' – I believe that if you compare it with any other public space in Hong Kong, it is very safe."
In addition to the 2,200 public bookings were around 1,800 members, marking Hong Kong racing's biggest crowd in six months.
Jockey Club officials hold out hope of more being allowed in for Champions Day later this month, but Engelbrecht-Bresges said the current measures will remain in place for the next two weeks at least.
"We are always reviewing, this is the situation for the next two weeks and if it continues maybe we can have extra," he said. "We still have certain areas not open because we know what people's favourite places are."
Hayes finds his groove
The method hasn't changed, just the age for David Hayes' youngsters who look to have finally found form after another debut winner at Sha Tin on Monday.
Trader was the latest three-year-old to salute in his first start for Hayes after he showed a stack of early speed to burn off his rivals in the Class Four Lugard Handicap (1,200m) in an impressive display under Zac Purton.
After misfiring with some highly touted youngsters earlier in the season, Hayes has been more patient this time around and the tide may be beginning to turn with Trader following on from Fantastic Treasure's impressive back-to-back wins.
"I haven't changed anything, they've just gotten older," he said. "You have just got to wait. I think you'll find there will be some nice ones coming.
"The temptation is there with them. I got moving with Super Axiom and he was young, big and dumb when he just wants to be four, so I have just got to be patient."
The Australian handler is hoping for a kind result from the handicapper which would see Trader able to race in Class Four again before having to make the step up into tougher company.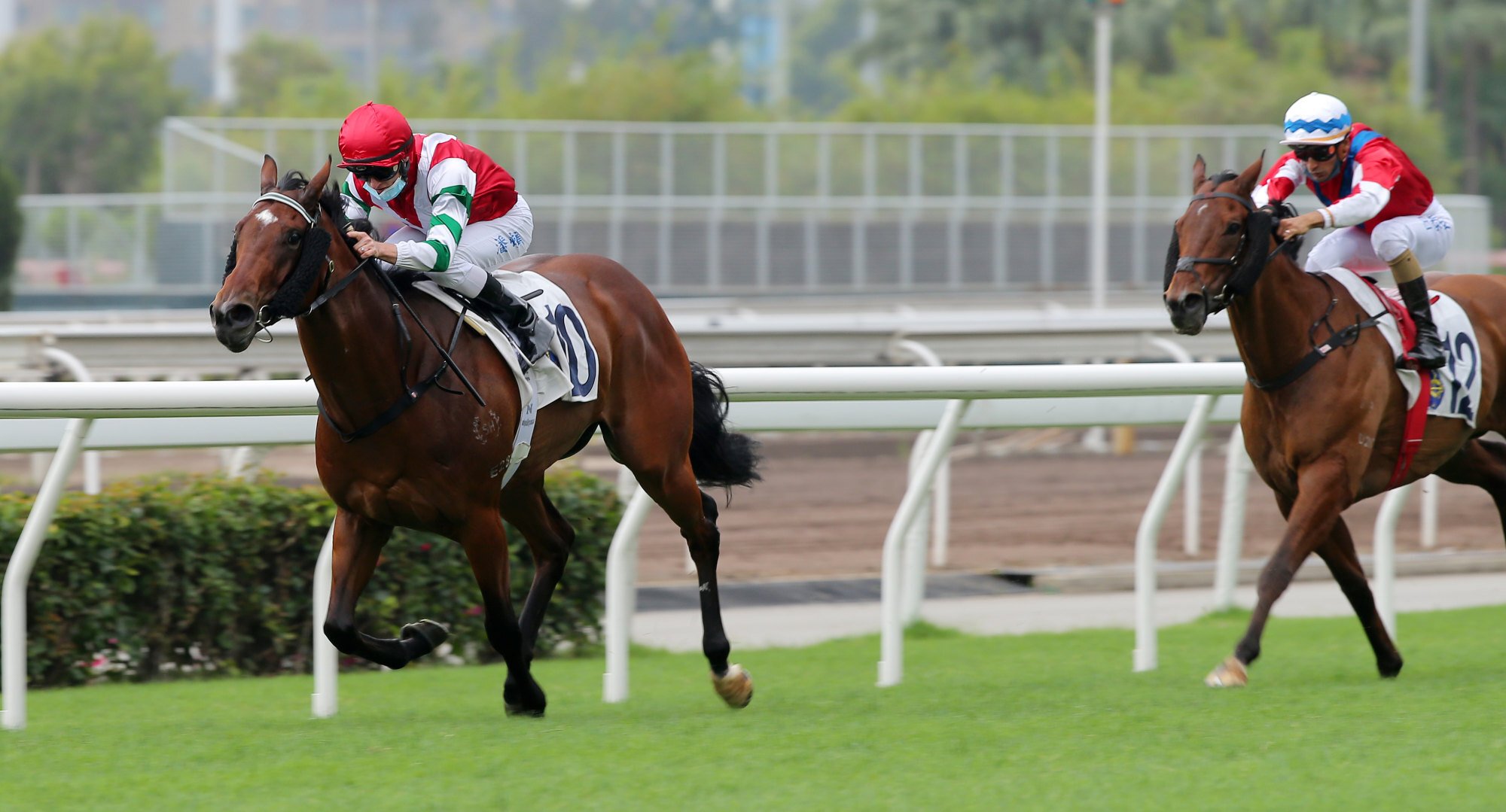 "I think he will go up in class eventually for sure. It is always hard to win first up in Hong Kong, especially from a wide gate and then when you get taken on," he said.
"If it was 1,000m first up, he might have got hammered by the handicapper, but being 1,200m he got a bit tired, so he should be OK."