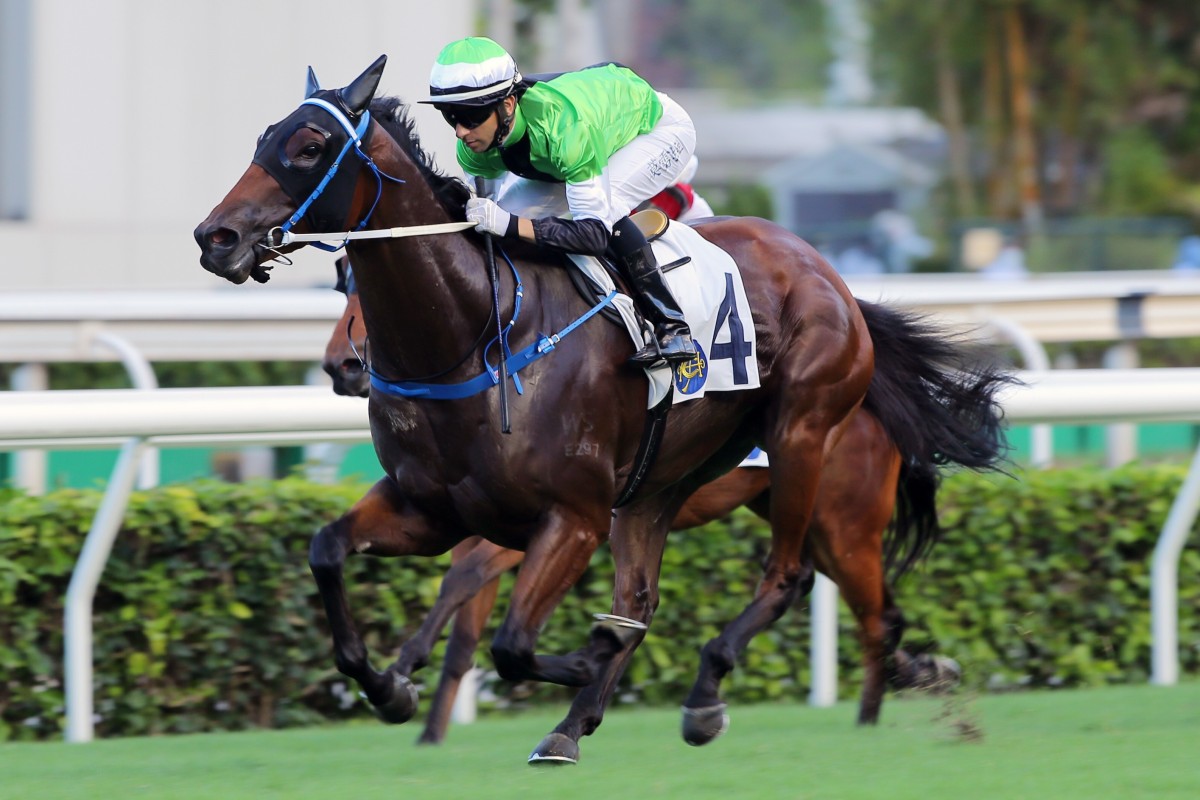 Fantastic Treasure was the first horse to set tongues wagging in regards to next season's Classic Series and Killer Bee is the second after an eye-catching victory at Sha Tin on Sunday.
After jumping from barrier eight under Joao Moreira in the Class Three River Verdon Handicap (1,200m), Killer Bee found himself four wide or worse throughout but still stormed home with a final 400m of 21.73 seconds to salute by a length and a half.
"He's a young, inexperienced horse and it looked very ugly for a bit there but we saw what he could do last time and he's very nice," trainer Caspar Fownes said.
"We're going to have a bit of fun with this guy. He's got a bit of character which we have to try and iron out.
"We bring him here a couple of times a week to even get the saddle on him – he's a naughty boy but he's starting to get better.
"That race was not that strong really, when the entries came out we thought he was going to be able to win. Obviously he was a little bit wide but [Moreira] tried to keep him in a natural rhythm and when he straightened up he was good, he did his job nicely."
Killer Bee will find himself on a rating around 80 after three wins and a second from his four starts and Fownes will look for one more race for the three-year-old son of Savabeel this season.
"There's no reason to back off him, he's a dead set Classic Mile horse for next year so we'll be getting our points and then see where we go. We have to walk away from that race very happy, we've got a very nice, progressive horse on our hands so it's exciting to look forward to next season."
Fownes finished the afternoon with three winners, also saluting with The Hulk and Hall Of Champ.
Shinn snares first Hong Kong double
Hall Of Champ's win was perhaps more remarkable for Blake Shinn than Fownes, with the five-year-old's victory completing the jockey's first Hong Kong double after he delivered earlier aboard Donc Je Suis.
It's been well documented that the Australian has had some battles since arriving at Sha Tin for the start of the 2019-20 season, but the wheel is starting to turn.
After 15 winners last season, Shinn is already up to 21 this term and his hard work and perseverance is starting to be rewarded.
"It's fair to say it's been a little while in the making. It's taken a bit longer than I would have liked. It's just nice to get two winners in a day – it's satisfying," Shinn said. "It's also great to get winners for David Hayes and Caspar Fownes. They've given me plenty of support in Hong Kong, so it's nice to win for both of those guys."
Fownes hopes Shinn can keep building his momentum.
"It's nice for Blake, I'm very happy for him to get a double today, he's been working really hard and you respect jockeys like this that have come to a new place and it's been really tough for him," the trainer said.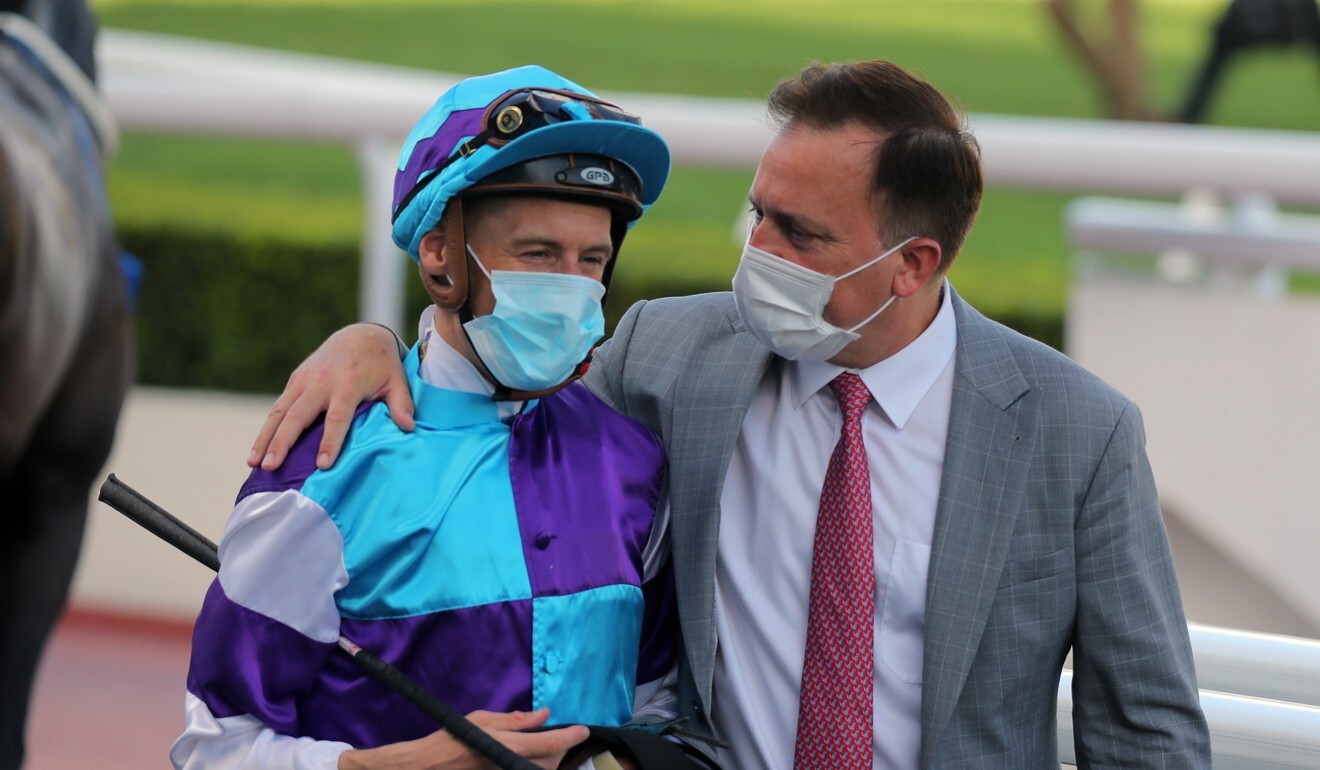 "For him to show that he's got a lot of fighting heart to overcome the difficulties that he's had and now he's starting to get some winners, he deserves a lot more credit and hopefully he'll get some more chances as well. He's riding very well."
Purton praises medicos for managing his back
Zac Purton has paid tribute to the doctors and physiotherapists at the Union Hospital for helping him overcome a back injury and ride at Sunday's meeting.
The four-time champion was stood down after one winning ride at Happy Valley on Wednesday night after suffering back spasms but was determined to get up to partner Exultant in the Group One Champions & Chater Cup.
The reigning Hong Kong Horse of the Year finished third in what could be his swansong but Purton managed to complete his nine rides, winning aboard Destin.
"I'm OK. Luckily for us the Jockey Club has got a relationship now with the Union Hospital and the medical and physio team there have been fantastic. If I didn't have access to their machines and the medicines, there's no way I would have been able to ride today," he said.
"I woke up on Thursday and I was no chance of riding. But I went in to see them, did some work as well as some other stuff and I woke up on Friday and I'd improved a lot. I improved a lot into Saturday and improved again a lot into Sunday but I wouldn't be here without the support and treatments that they've given me.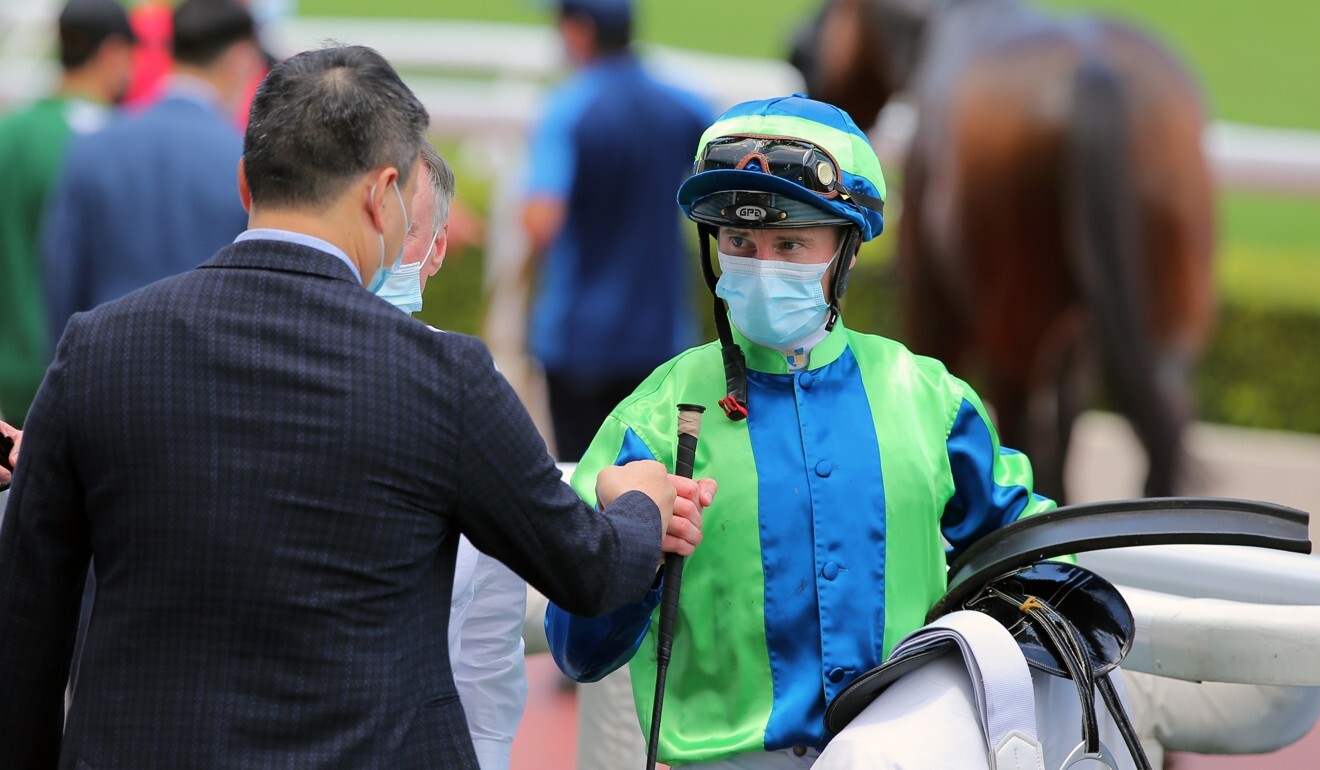 "I was OK. I can put up with a fair amount of pain. I had some medications to help me through the day of course but I felt fine."
While Purton was dealing with his back issue, everyone on course had to deal with the extreme heat as the Hong Kong Observatory recorded 35.8 degrees at 1pm, making it the hottest day in May since records began in 1884.
No nerves as McMullen starts on time
Sometimes those performing their roles to a high level aren't noticed and that's certainly the case with Chris McMullen, who stepped in as starter last week after Tony Speechley, the man who usually pushes the button, was sidelined through illness.
McMullen has now been in charge for the past three meetings and on Sunday, he was responsible for his first Group One.
The popular character has taken it all in his stride, admitting he wasn't too nervous after being thrust into the position at late notice.
"It was a surprise [to get the call-up] but the job had to be done. I'm lucky to have a good mentor in Tony so it was quite easy in the end," McMullen said.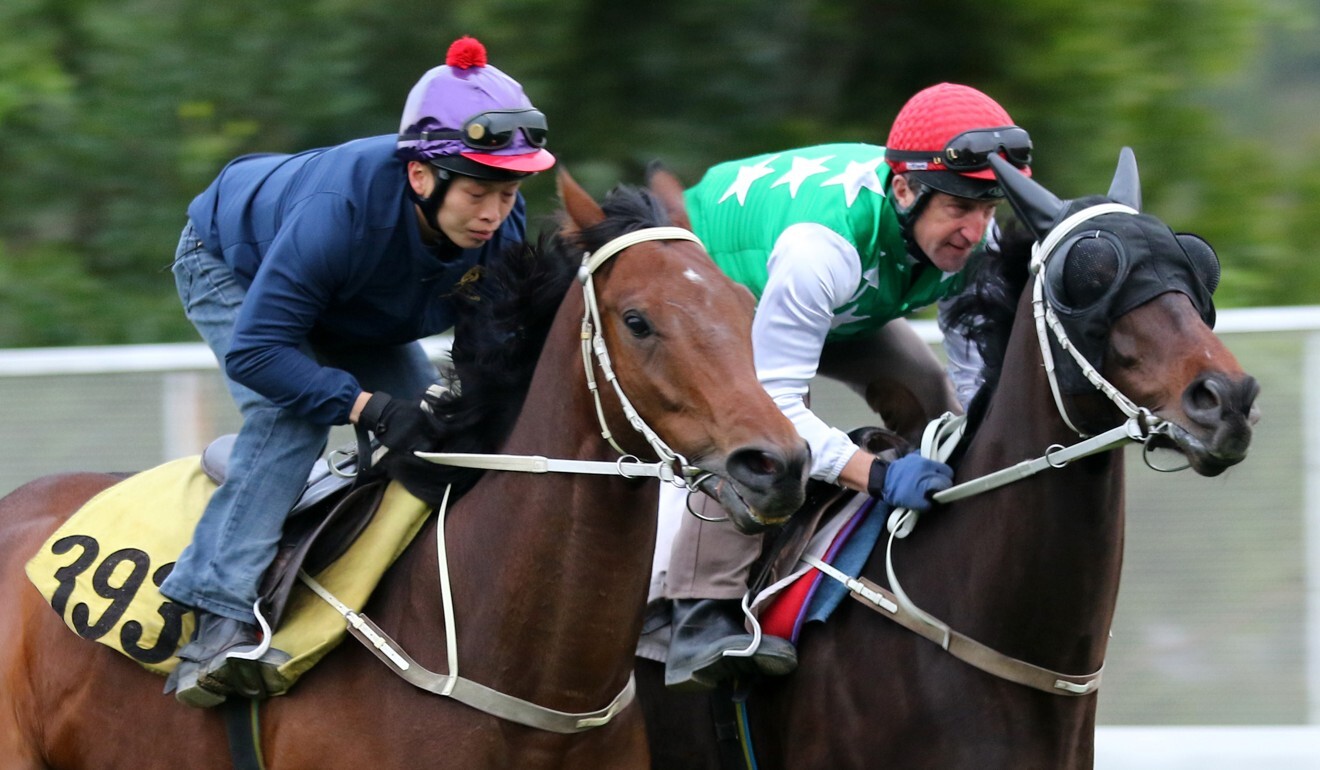 "We've got plenty of good boys here that all step up and everyone knows their processes so it was just a matter of following those and we got through it."
Chief steward Kim Kelly couldn't be happier with how McMullen has handled the situation.
"It's been seamless," Kelly said. "That's the good thing about someone who has come through the ranks – he's done a great job and Tony has done a super job with him as well, training him up to be ready to handle something like that without any preparation."
McMullen is set to press the button for the next two meetings as well before Speechley makes his return on Wednesday week.