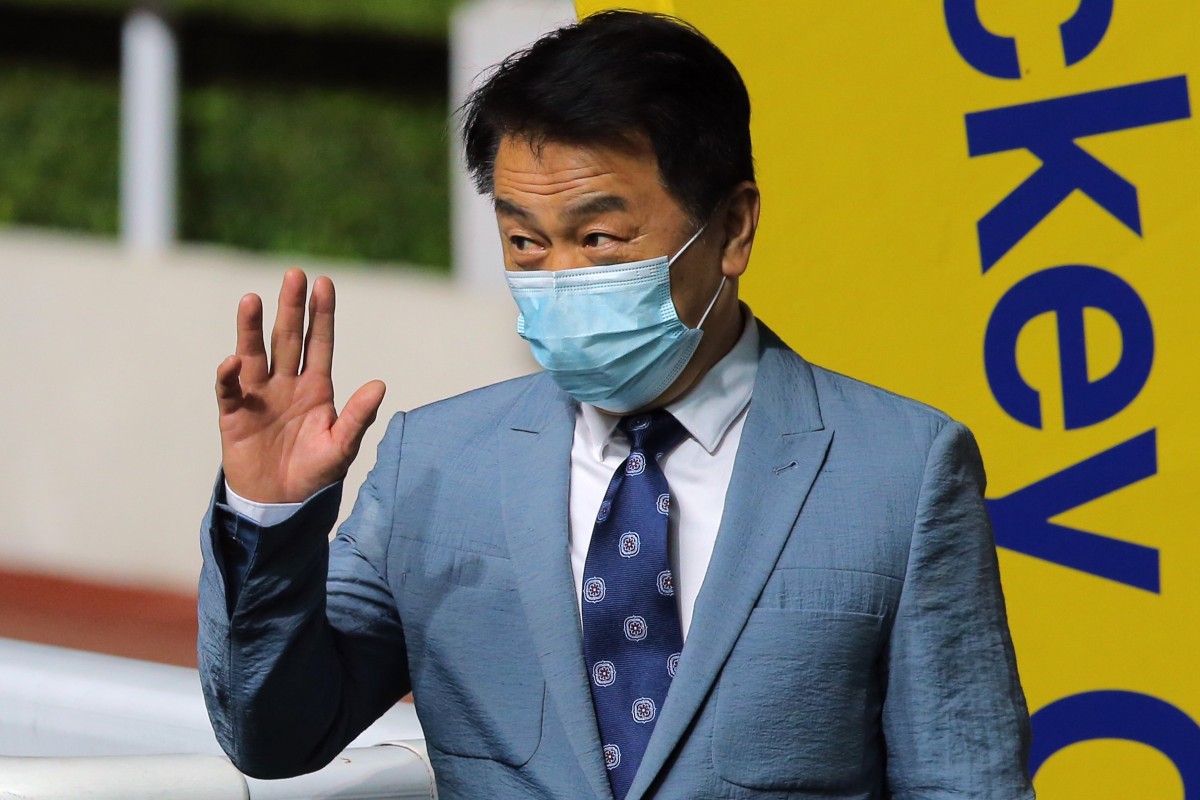 Reigning champion trainer Ricky Yiu Poon-fai is recovering in hospital after heart surgery.
The 63-year-old is doing well after the scare, which occurred on Friday night, but will remain at the Union Hospital at Tai Wai for the next few days under observation.
Yiu's son Eric, who is his assistant trainer, stepped in to handle the duties on course at Sha Tin on Sunday – and will look after the stable in his absence – and was pleased to report his father has come through the ordeal in good shape.
"He's fine. It was a bit of blockage in his heart," Eric told the Post. "It happened Friday night. There have been no big issues, just needed to go in and clear it all out. It's his first time having the procedure. It came all of a sudden, but it wasn't too serious.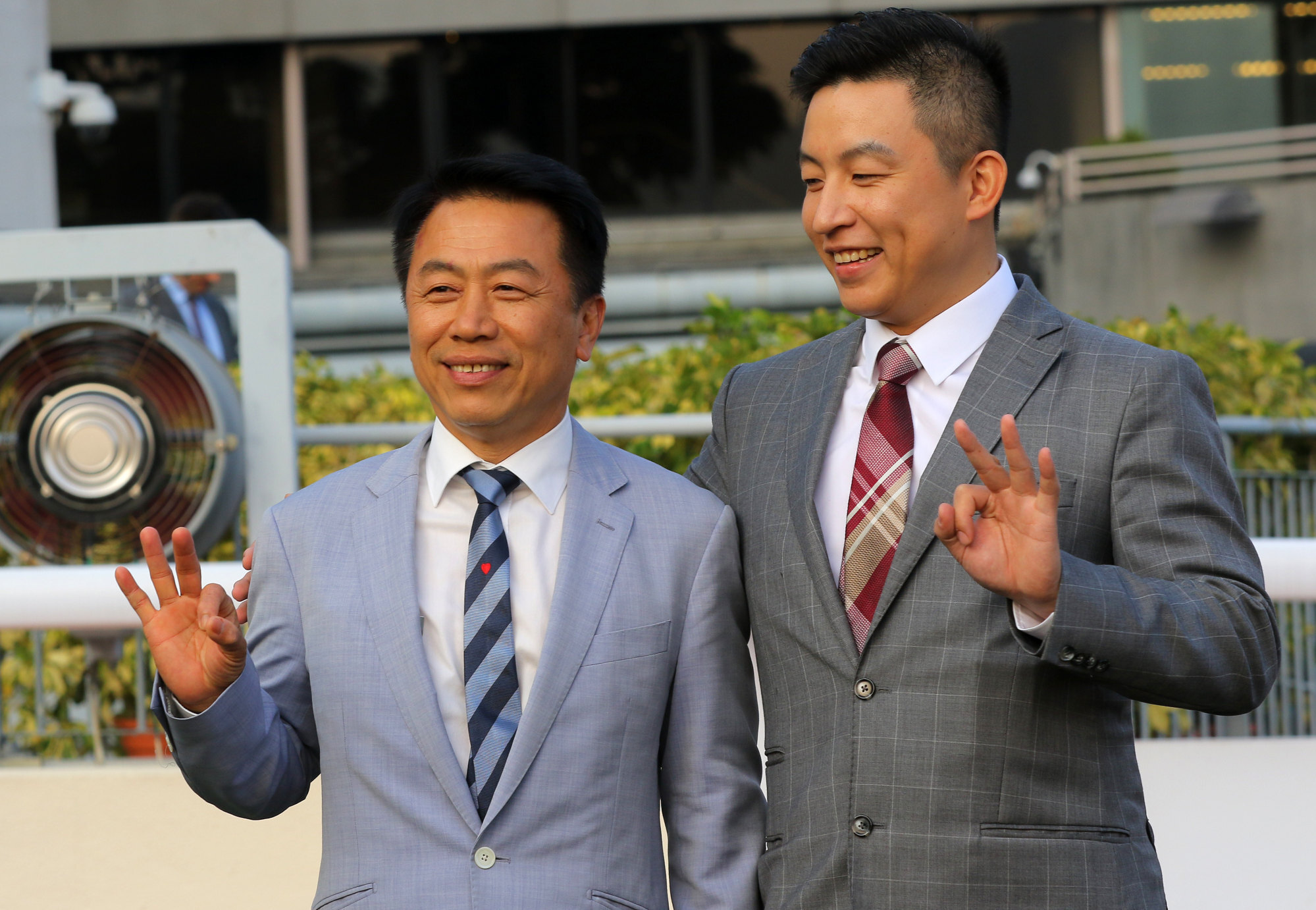 "He needs to be monitored for a few more days in the hospital and then it will be up to the doctor after that [about when he returns to work]."
Hopefully Yiu wasn't watching the last race too closely when Golden Link was nailed right on the line by Maldives.
We wish Ricky all the best with his recovery and hope to see him back on track soon.
Happy Maia looks forward
Ruan Maia hopes he can build on his drought-breaking victory aboard Marado, with the 33-year-old quick to look forward after ending a 73-day run of outs.
After beginning his Hong Kong career in late February and reeling off four winners during a two-week stretch in March and April, Maia looked to be settling right into his new surroundings before reality struck and he was forced to endure 83 winless rides.
The Brazilian was all smiles on Sunday, however, and he's eager to make the most of his contract for next season, which runs until February.
"I'm feeling happy because it's been a long time since my last winner. I look forward to next season, keep fighting and keep looking forward," said Maia, who had only three rides for the afternoon but also managed a third placing aboard Spicy So Good at $23.
"It's been tough but I'm happy because I get more experience, I can improve my mind, I can improve myself and I just wait for my moment to find my way. I just keep fighting."
After jumping nicely from gate four, Maia settled Marado two back on the rail and the four-year-old son of Pins finished full of running to see off Frankie Lor Fu-chuen's debutant All Beauty by half a length.
"His first-up run was very good, he got caught wide and made up ground and kept coming," trainer Paul O'Sullivan said of Marado, who was sent out a $20 chance after finishing fifth on debut last month.
"Today he got the run of the race from the draw but for a green horse to do what he did augurs well for the future.
"We'll just put him out now and bring him back next season, he's a pretty immature sort of horse and there's plenty of improvement left in him. If you look at his pedigree he'll get a mile but probably not too far beyond that."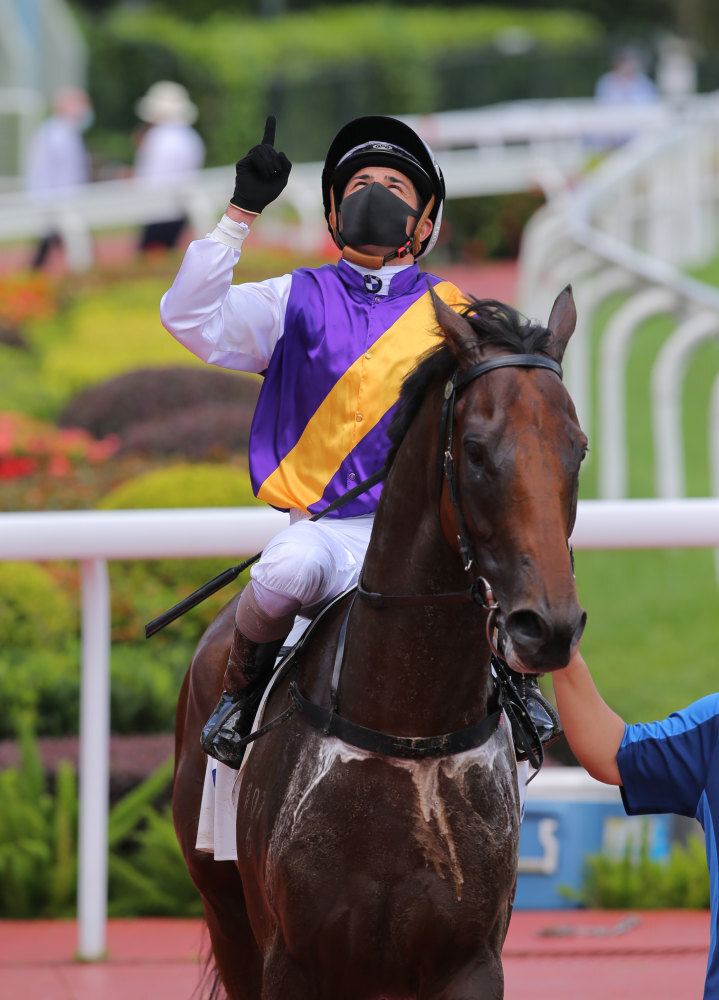 It was Maia's first win for O'Sullivan and the New Zealander was pleased to do his bit to help the jockey return to the winner's circle.
"We were talking about that before the race, it's difficult if they come here and they don't get a good roll on to start with," he said. "But every jockey that comes to Hong Kong is very capable otherwise they wouldn't be here."
Poon produces a peach for his former boss
A perfectly rated ride from Matthew Poon Ming-fai helped lift Swot Troopers Wind to the second victory of his career in the Class Four Peridot Handicap (2,000m).
The in-form jockey sent the David Hall-trained four-year-old straight to the front from barrier two and got away with two cheap sectionals before lifting the tempo for the final 1,200m and leaving the rest in his wake.
Every sectional was faster than the previous with the final 400m a slick 22.59 seconds – ensuring the backmarkers had no hope of chasing him down.
"Obviously he rated him unbelievably well – I've never seen them go so slow down the back straight. It was going to be pretty difficult for something to get past him," said Hall, effusive in his praise for his former apprentice.
"I wasn't sure if he would lead or not, but with barrier two I knew he was going to have a charmed run in the race. He's been running well all season, I was very happy to run him at 2,000m – I think his pedigree really suggests he can run the distance."
Funnily enough, Poon only got a late call-up to partner Swot Troopers Wind with Derek Leung Ka-chun aboard for his previous three starts but already committed to Kungfumaster Panda.
"Derek was very happy with the horse and very complementary of his trackwork but unfortunately he already had a booking in the race," Hall said. "If he had his time to choose, I think he would've rather taken Swot than the other one, but he was already confirmed."
Swot Troopers Wind now has two wins from 15 starts and Hall is optimistic he can strike again.
"He's at the peak of his form at the moment and while he can run these sort of distances and the competition is not that strong, he's got a couple more wins in him," he said. "He might have one more run and then we'll get him out there and start him up early again in the new season."
Hall made it a double for the day when Maldives took out the Class Three Aquamarine Handicap (1,400m).
All Hinchinlove from gate 14
Barrier 14 brings a lot of horses undone but it was no issue for Hinchinlove, who continued his excellent season in the Class Two Alexandrite Handicap (1,400m).
Jockey Matthew Chadwick decided to force the issue at the outset, working to the front and - other than a brief period when Winning Method whipped around him before dropping away - that's where he stayed, holding off a late challenge from Lucky Express to salute.
It gives the consistent Hinchinlove three wins for the campaign and trainer Benno Yung Tin-pang will now reward him with a rest.
"He tries really hard. Barrier 14 was a difficult task for him but he was able to push forward and get a good position. I thought he had a good chance but he had to overcome a lot of difficulties," Yung said.
"His rating is pretty high now and there are not many races for him this season so we will give him a break. I'm not sure when he'll come back, he's had a joint issue, so we need to look after the horse."