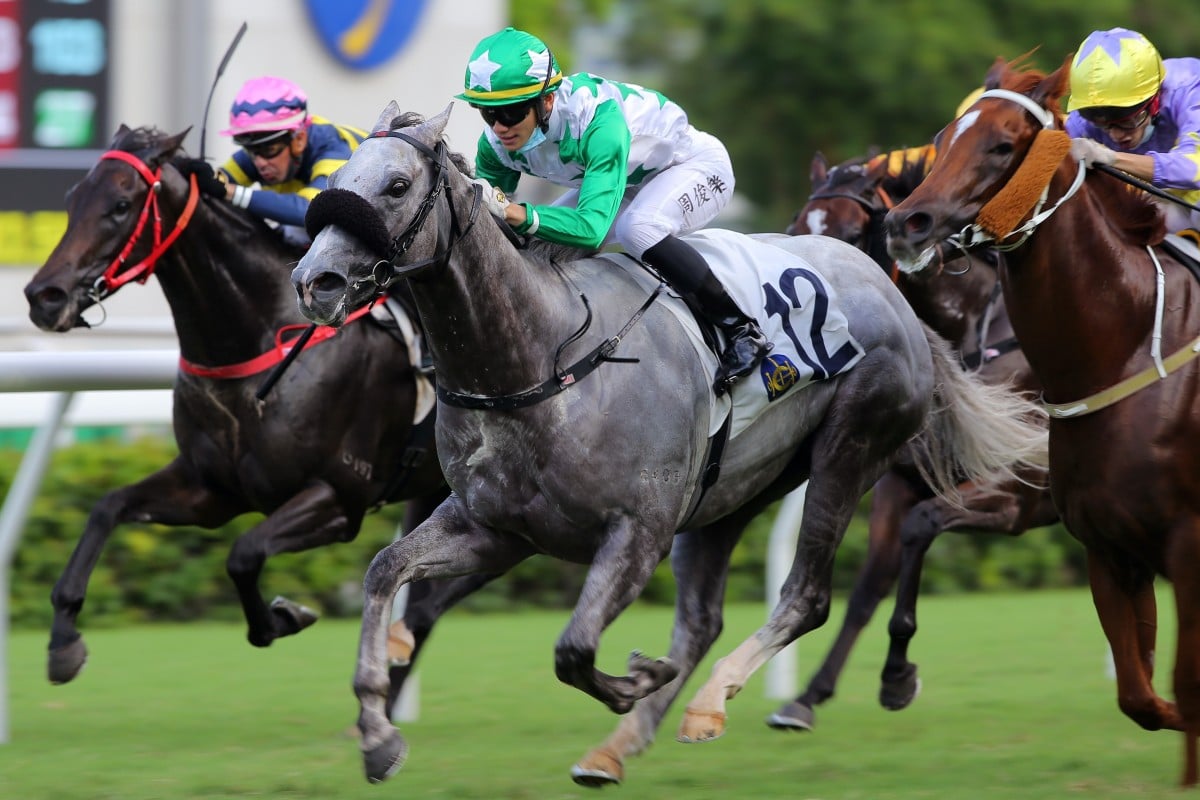 The evolution of Douglas Whyte as a trainer and his apprentice Jerry Chau Chun-lok continues at a rapid pace, best exemplified by the brilliant performance of ­British import Mister Snowdon at Sha Tin on Sunday.
To get a previously raced horse to win early in his Hong Kong ­career off a short preparation is tough work – everything has to come together – and it did in the Class Two Ip Jug (1,400m).
Sent forward from the widest gate, Mister Snowdon sat outside early leader Gold Chest but while his rival compounded halfway up the straight, he kept finding under the urgings of Chau.
It was a tough performance and shows the development of the second-season handler and his young protégé.
It also caps a stellar run for the duo, who have 12 winners ­together in the past two months.
Whyte confirmed the result was significant for him after some careful planning.
"This one means a lot," the 13-time champion jockey said. "There have been a lot of ­disappointments, [running second in] the Derby and those sorts of things on a very important day but when you nail one like this, it's great."
Whyte was full of praise for owner Mike Caddy for backing him in and to Mister Snowdon's former trainer Richard Hughes, who suggested the four-year-old might be suited by Hong Kong's firm tracks and helped provide background information.
"He came into the yard and he's had a few issues coming in. I spoke to Richard Hughes about the horse and he was very positive, which helped my training performance," Whyte said.
"I can only thank one person and that's the owner, Mike Caddy – he's never put a day's pressure on me and I gave him one barrier trial and I gave him a race straight away, which is not my normal style.
"I explained why I did that and he fully understood and I planned this race more than six weeks ago and he said 'OK' and he agreed with me.
"I'm just happy that the horse produced the result because it's not often that this kind of thing pays off and an owner has that confidence in you to do that but he's a different horse and I think he's going to be a very nice horse going forward.
"He arrived and he fell straight into the conditions of Hong Kong and he loved it, so by giving him more training, more preparation, [it] was only going to hinder his chances performing on the track.
"He's finished now [for the season]. He's done his job – that [race] was his job."
Mister Snowdon caught the eye in his Hong Kong debut last month, hitting the line nicely, but it was also a learning experience for Chau.
"That race the other day, he drew wide and got back and Jerry and I had a long conversation the next day about it and it wasn't one of his best rides but that's what Jerry's about and [why] I'm there for him – to discuss things like that," Whyte said.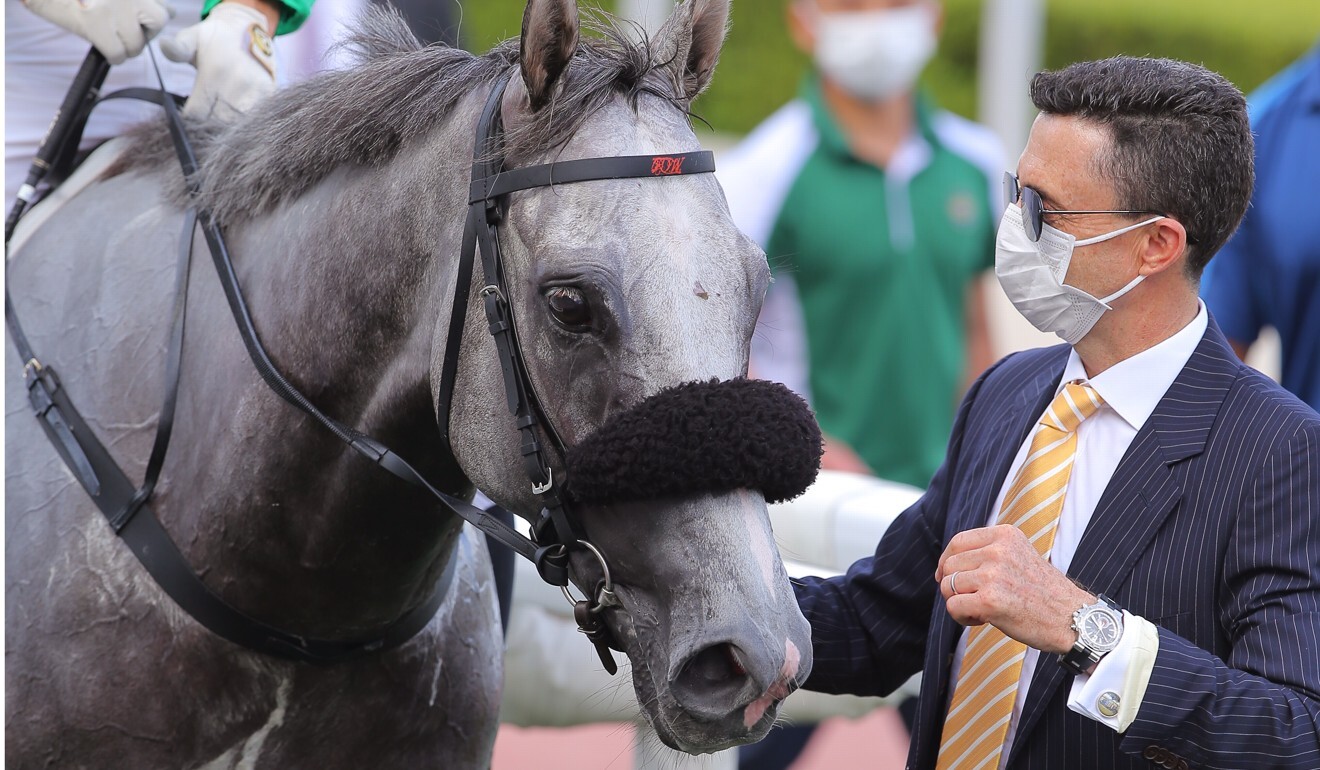 "Instead of finding a position behind Zac [Purton on Regency Bo Bo] and going forward, he went back and he was caught three-wide, last. You look at the sectionals – they don't lie.
"He had the quickest or second-quickest time of that race and where he came from and where he finished off the one trial, that put the writing on the board and put this race on the cards.
"It's just nice [to see Jerry's development]. He just walked away from [the winners' enclosure] and he said 'boss, you gave me the confidence to ride that race, I can't thank you enough'."