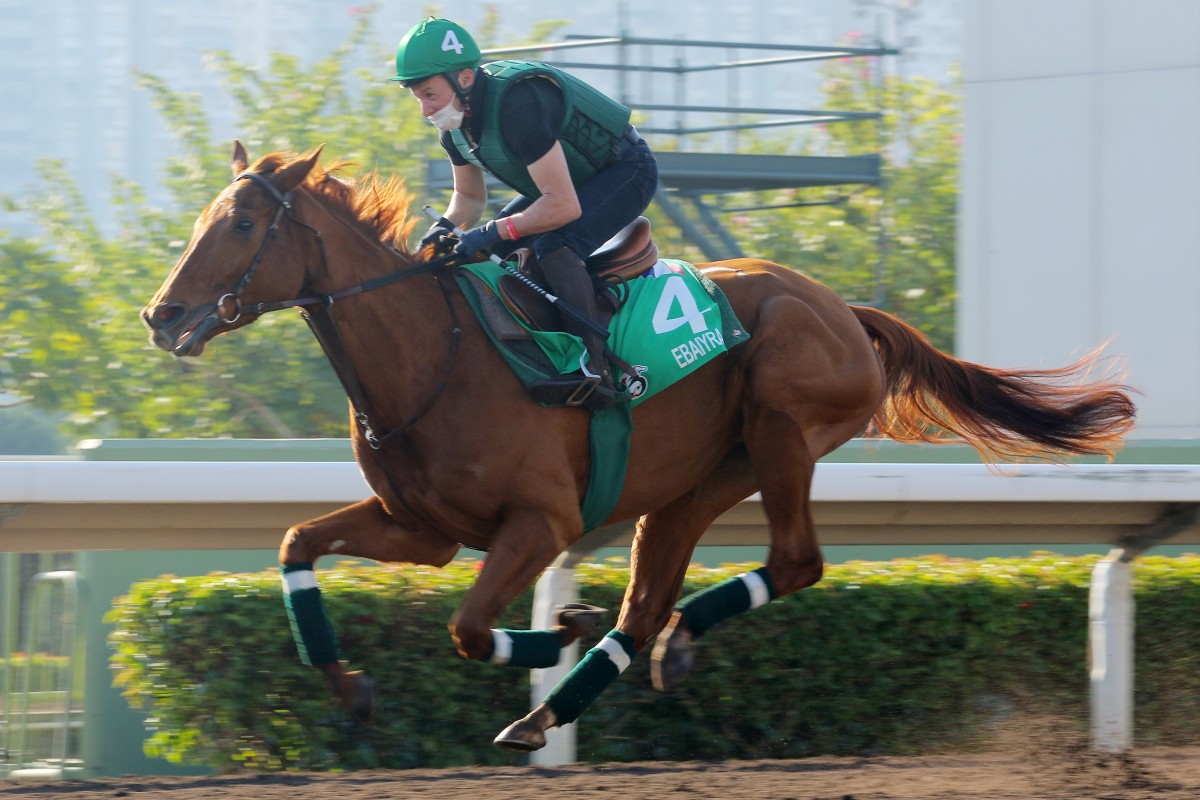 This year's HK$20 million Longines Hong Kong Vase (2,400m) is a riddle, wrapped in a mystery, given the tight field of eight runners and the fact that no one seems to quite know if there will be pace, or who it might come from.
So eyes have been peeled for clues all week at trackwork in an attempt to eliminate as much of the guesswork that surrounds the visitors as possible.
And while there wasn't much action on Friday, there was enough – just – out on the dirt to appease fans of the French filly Ebaiyra.
That's certainly the case when it comes to the man who'll be steering the four-year-old come Sunday, with Christophe Soumillon revealing he'd been watching on and was liking what he saw as she stretched out nicely for her work rider.
The trick with this one, the Belgian ace revealed, would be to simply bide his time and while tradition dictates that the veteran French handler Alain de Royer-Dupre never overexerts his charges, Ebaiyra has moved fluently on the dirt all week and looks to have added an edge to her preparations.
Soumillon was seen in action giving HK$30 million Hong Kong Cup hope Lei Papale a run through as the Tomokazu Takano-trained four-year-old looks to gatecrash any farewell party planned for the great Japanese mare Loves Only You.
The filly opened her own career with six-straight wins – including this year's Group One Osaka Hai over Sunday's 2,000m – and Friday was her best work since landing. The jockey said he could feel she just wanted to run, and that the distance and draw (three) had him brimming with confidence.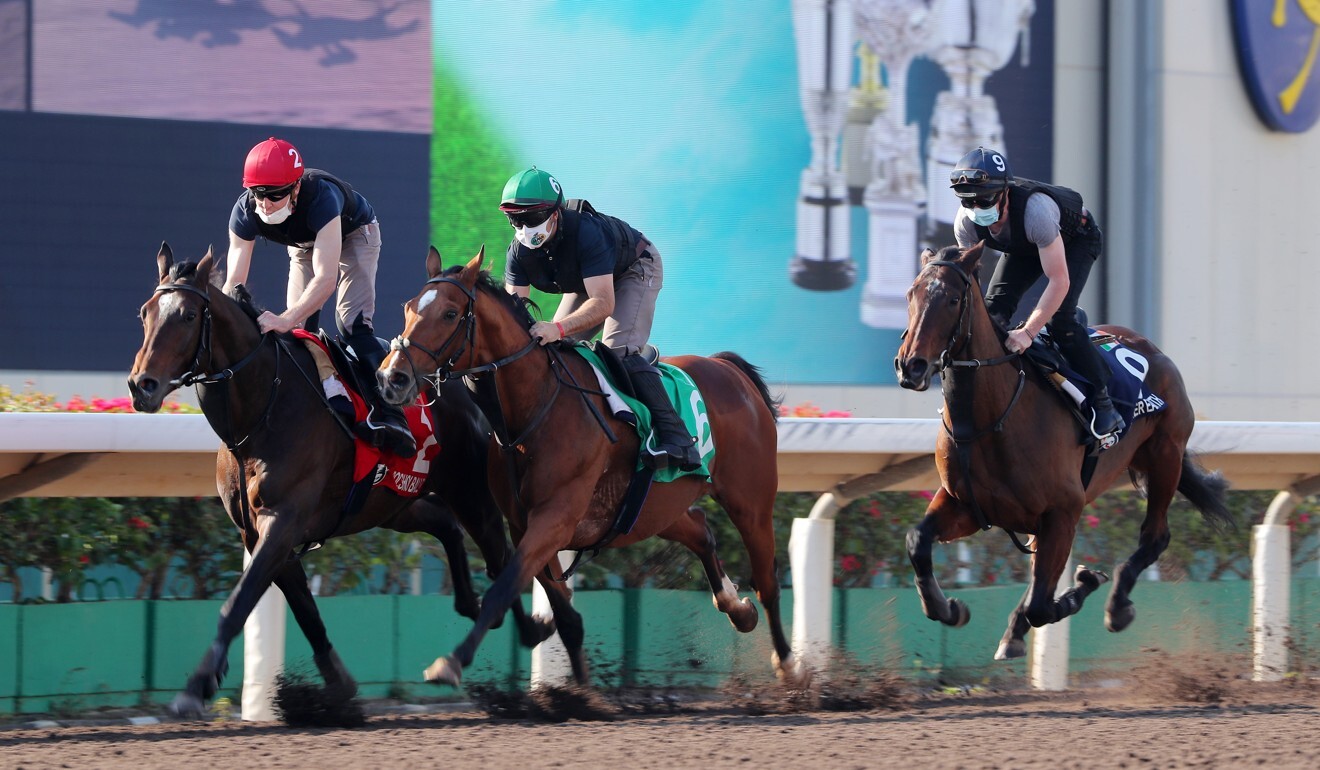 Such has been the deserved focus on local hero Golden Sixty in the HK$26 million Hong Kong Mile, as well as Japanese raider Danon Kingly, the rest of the field have gone pretty much unmentioned. The Irish filly Mother Earth looks fresher than expected given a long year that has included two Group One wins. Trainer Aidan O'Brien says she'll eat up the firm ground and relish the weight pull.
Friday's all-weather work with stablemates Bolshoi Ballet (Cup) and Mogul (Vase) would have pleased the team and, added to two harder extended workouts on the dirt earlier in the week, appears to have her ready to recapture the form that saw her produce a stunning 1,000 Guineas win back in May. The current odds of $23 might tempt a few.