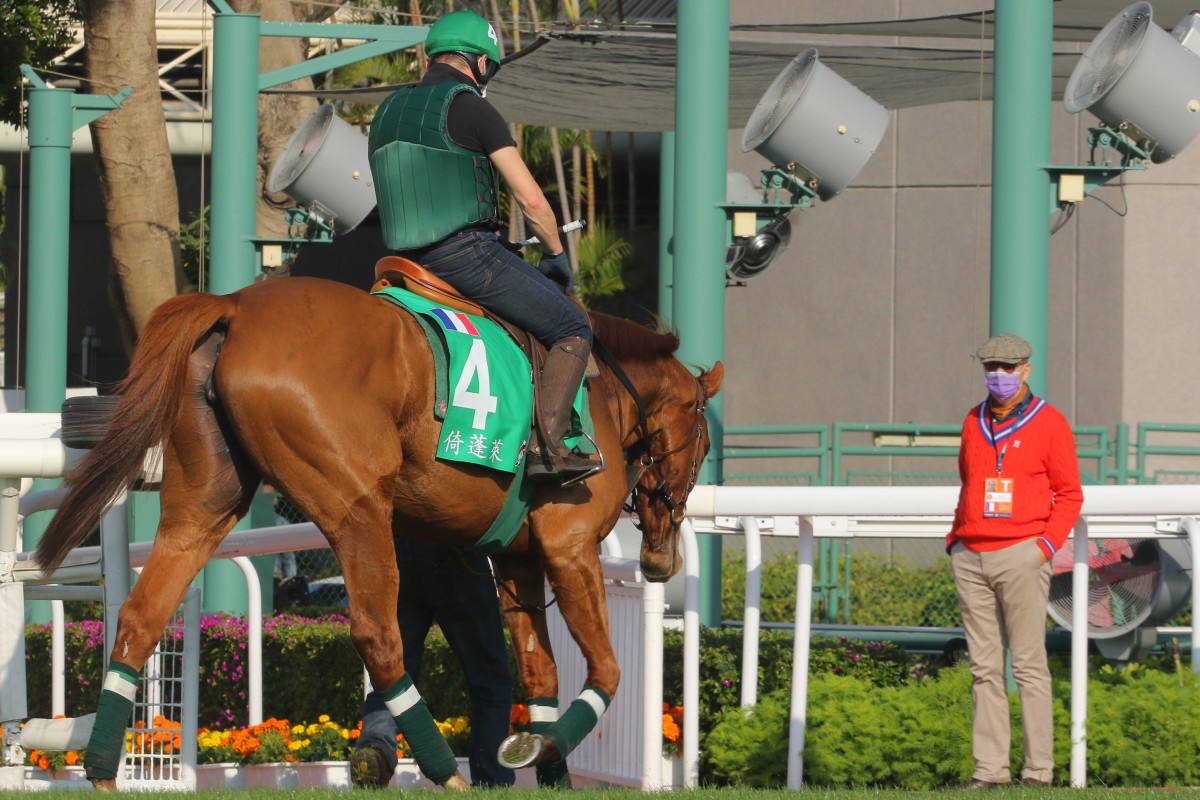 Alain de Royer-Dupre was out at Sha Tin on Friday, going through the sort of routine he has started each day with over a five-decade career as he checked on the condition of his four-year-old filly Ebaiyra, here for Sunday's HK$20 million Longines Hong Kong Vase.
It was, as always, a picture of a master at work and the same scene the racing world has become accustomed to by now, but it was also different simply because there aren't that many of its kind left for the 77-year-old De Royer-Dupre as destiny – and retirement – awaits on December 31.
Ebaiyra is here to give the Frenchman one last shot at Group One glory, on a day that has seen him shine before thanks to the winning efforts of the great Pride in the 2006 Hong Kong Cup and then Daryakana in the Vase of 2009.
When De Royer-Dupre greeted the press late morning Friday he was all about the work to be done with Ebaiyra, rather than whatever might be on the horizon.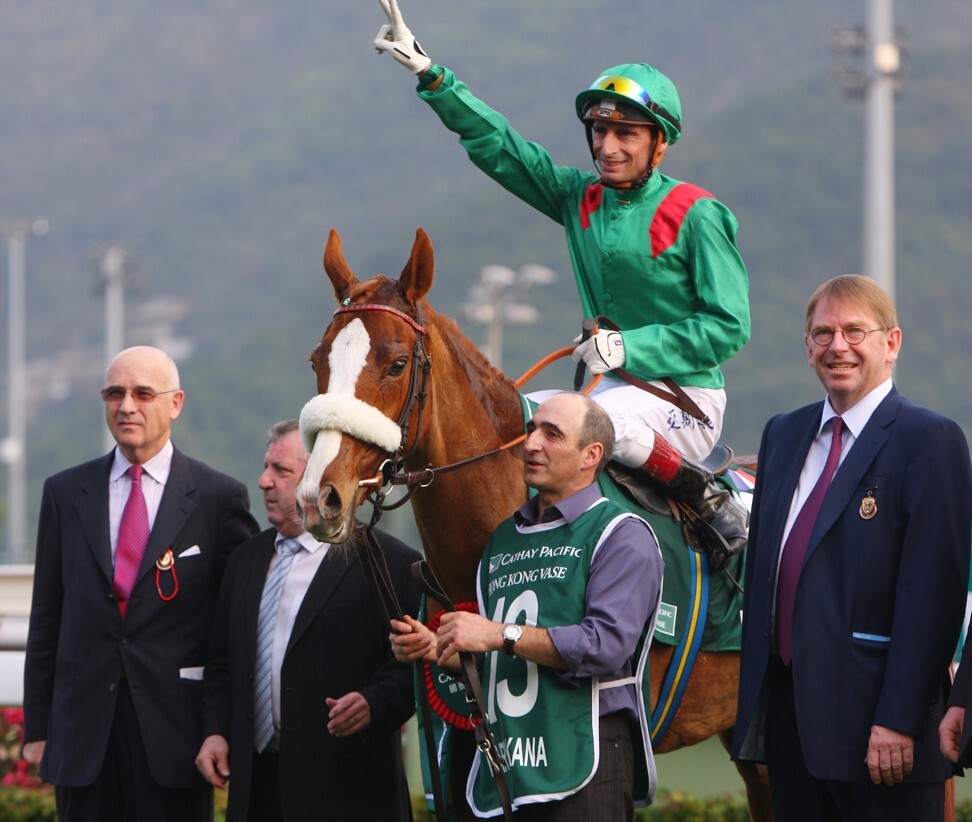 "I have good memories of many horses in Hong Kong," he said. "I think she doesn't like the too soft ground and she came back well at the end of the season.
"So I delayed [her running] because I was waiting for Hong Kong, where the ground is always good. She has a lot of speed and she is a typical filly for a track like that.
"When I arrived she looked in good form. She hasn't lost too much weight. She was really calm. Then what she did this morning was exactly what I wanted to see. We are ready to be competitive."
Win, and Ebaiyra will provide a fairy-tale finish to a career that has included four decades of work for the Aga Khan and has seen De Royer-Dupre rule the Classics back home.
There have been 19 of them in total, including the Prix de l'Arc de Triomphe for champions Dalakhani and Zarkava. Glory has come abroad, too, thanks to a record here of two wins and seven placings from 21 runners, and thanks also to a historic victory in the 2010 Melbourne Cup with Americain.
Earlier in the week, the French trainer declared the Japanese six-year-old Glory Vase as the one to beat, but he had plenty of hope for his filly.
"If Ebaiyra runs well it will be very satisfying. It will put a full stop on my career and it's a great way to go out. It's possible she could be my final runner," said De Royer-Dupre.
The honour of helping De Royer-Dupre see his career out has fallen to the horse's regular rider Christophe Soumillon and the Belgian was also out there on Friday, casting his gaze across Ebaiyra as a work rider took her out on the all-weather track.
First, Soumillon talked about what lies ahead in a wide open race and on a horse who has arrived in Hong Kong having impressed when running second to Broome in the Group One Grand Prix de Saint-Cloud (2,400m) back in July.
"She looks great. I'm really happy with the draw [five]," said Soumillon. "I think on that track you can be unlucky if you draw one or two. Hong Kong tactics change a lot in a race and I will try to be behind the two good horses in the race. I like Pyledriver and Glory Vase. They are both strong contenders.
"But my filly looks great. I will have a weight advantage and what I will do is try to have her more relaxed in the race and I am sure at this distance, if she doesn't pull too much, she is going to have a great turn of foot."
Then Soumillon talked of the moment ahead itself – and of keeping his emotions in check, despite the enormity of the occasion.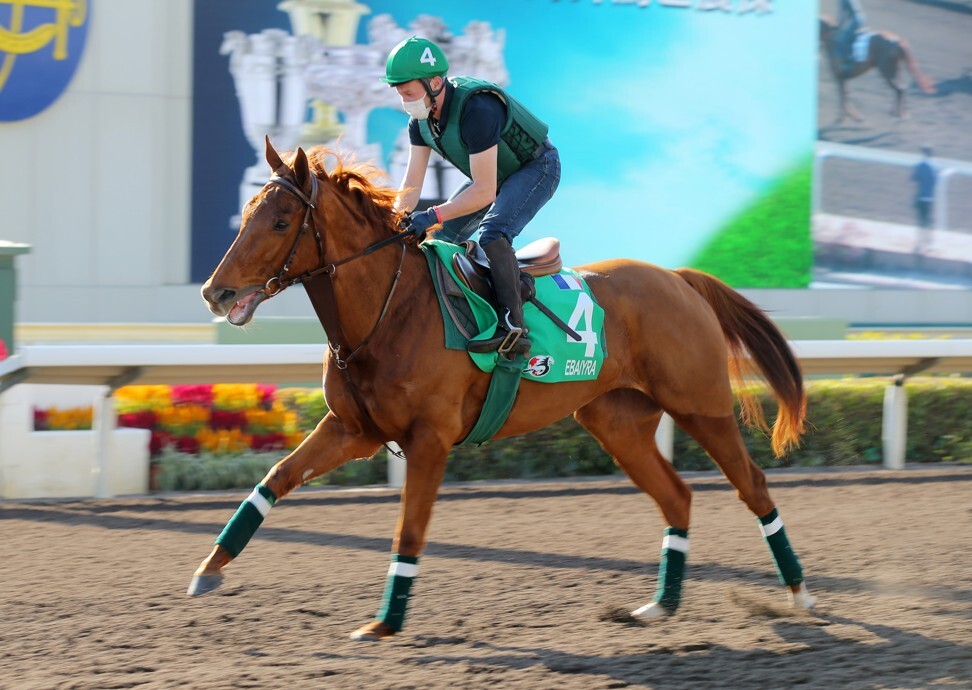 "It's more than important for me but I don't want to put on any extra pressure," he said. "I think it's the same thing for Alain and his last runner in a Group One as a trainer.
"As I can see from today he hasn't done anything different from what he usually does and that's great. I want to do the same thing.
"We trust each other 200 per cent. He has brought her in great shape and hopefully everything will go to plan. You never know what is going to happen in racing but for sure it would be a great day to finish with a winner."