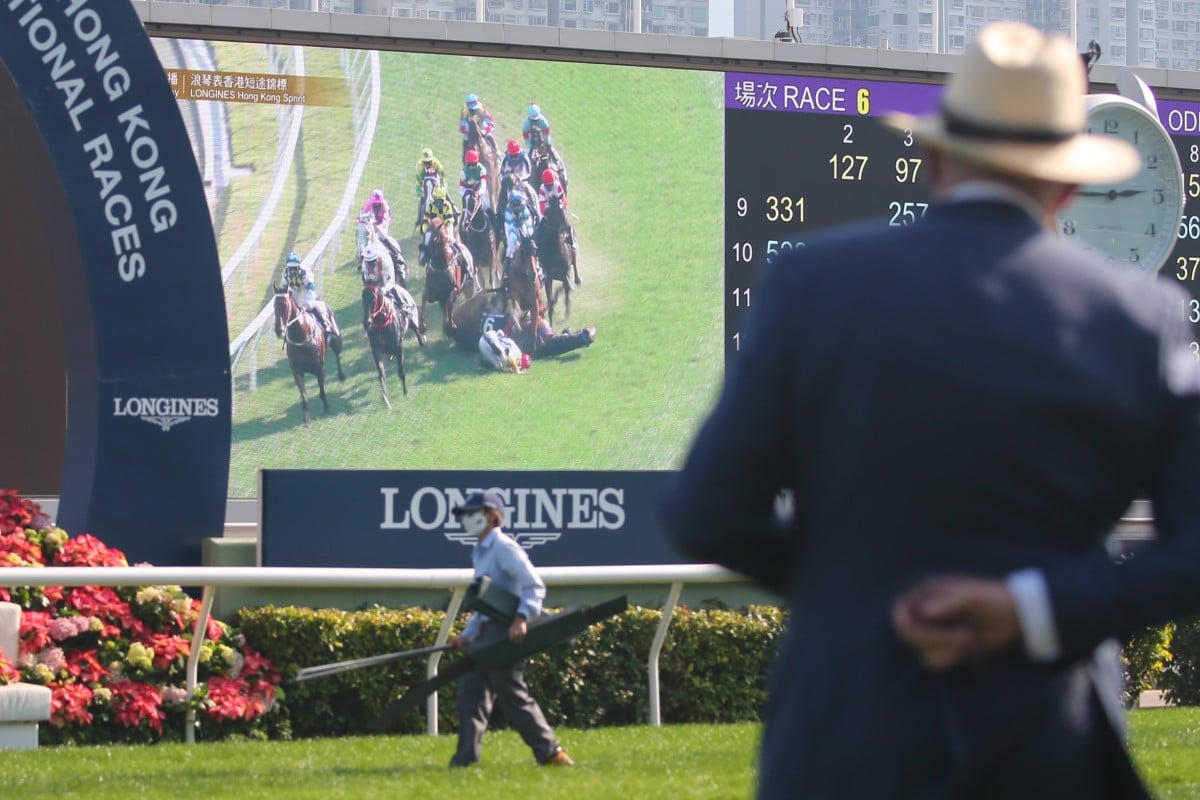 One of the worst race falls in living memory marred Hong Kong's showcase international meeting at Sha Tin racecourse on Sunday.
Reigning champion jockey Zac Purton from Australia, South African rider Lyle Hewitson and visiting Japanese Yuichi Fukunaga were taken to nearby Prince of Wales Hospital after the horror incident in the Group One Hong Kong Sprint. All three were conscious throughout the ordeal and on Sunday night were reported to be in a stable condition.
The incident began when rank outsider Amazing Star came down under 24-year-old Hewitson at the head of the field as the runners cornered for home, creating a concertina effect that brought down Purton, 38, on favourite Lucky Patch, Karis Teetan, 31, aboard Naboo Attack and 45-year-old Fukunaga on Japanese raider Pixie Knight.
Mauritius-born Teetan walked away unscathed and was able to continue riding, while Amazing Star and Naboo Attack were humanely euthanised as a result of the injuries they suffered. Lucky Patch and Pixie Knight are believed to have escaped serious injury.
Lyle is ok hip fracture no surgery needed 🙏🏻 God is Great 🙏🏻 hope the other jocks ok too 🙏🏻

— Gavin Lerena (@gavlerena07) December 12, 2021
"The three jockeys are all in a stable condition and they were conscious when they were transported to hospital. Zac and Lyle are in ICU, they're conscious and their vitals are all stable," Jockey Club executive director of racing Andrew Harding said.
"Zac has some upper-body injuries, but the extent of those does not seem to be extreme. Lyle potentially has a fracture of his hip and they're monitoring him to see whether there are any other injuries that he has sustained.
"As far as Fukunaga is concerned, he continues to be monitored for a potential fracture [of the clavicle], and that also has to be managed very carefully in the context of the racing bubble.
"We're very sad about the loss of the two horses, and we will be investigating if there is anything that can be learned - we do that always."
The crowd of 17,423 were left in shock and the incident cast a pall over Hong Kong's biggest race meeting, with people on course and beyond waiting for updates on the seriousness of the injuries.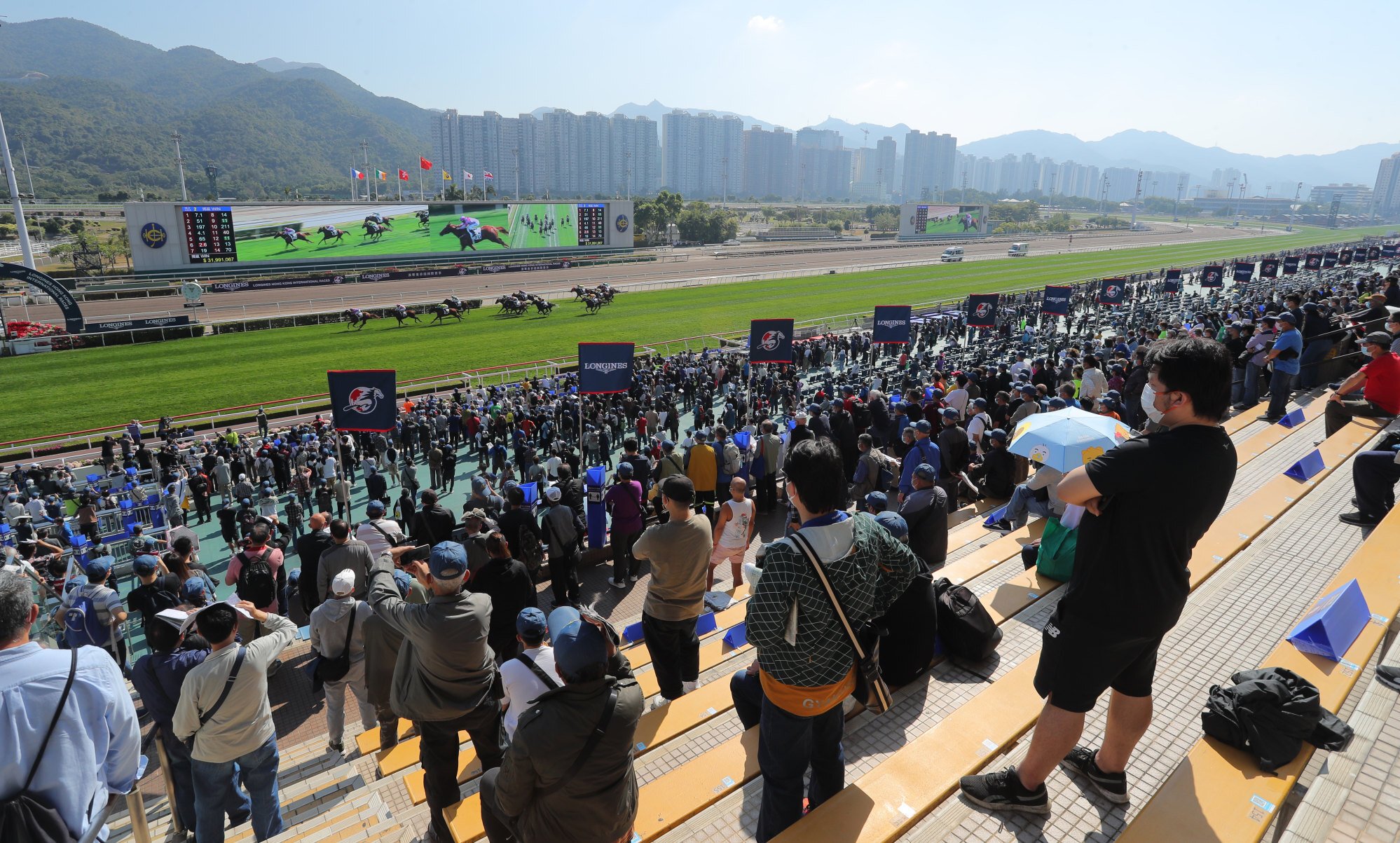 The fall came in the fifth race of the Hong Kong International Races, with the Jockey Club dialling down the presentations for the Sprint and the remaining two Group One contests.
"We decided not to play the national anthem afterwards out of respect to the jockeys and respect to the horses," Jockey Club chief executive Winfried Engelbrecht-Bresges said.
"We knew the jockeys were conscious but we have to respect the athletes - be it horses, be it jockeys ... Some people don't agree, and I can understand this, but that is how I see it.
"Today is definitely a day which had tremendous sporting success, but it was also a day where we unfortunately had a tragic accident - fortunately, the jockeys are not seriously injured."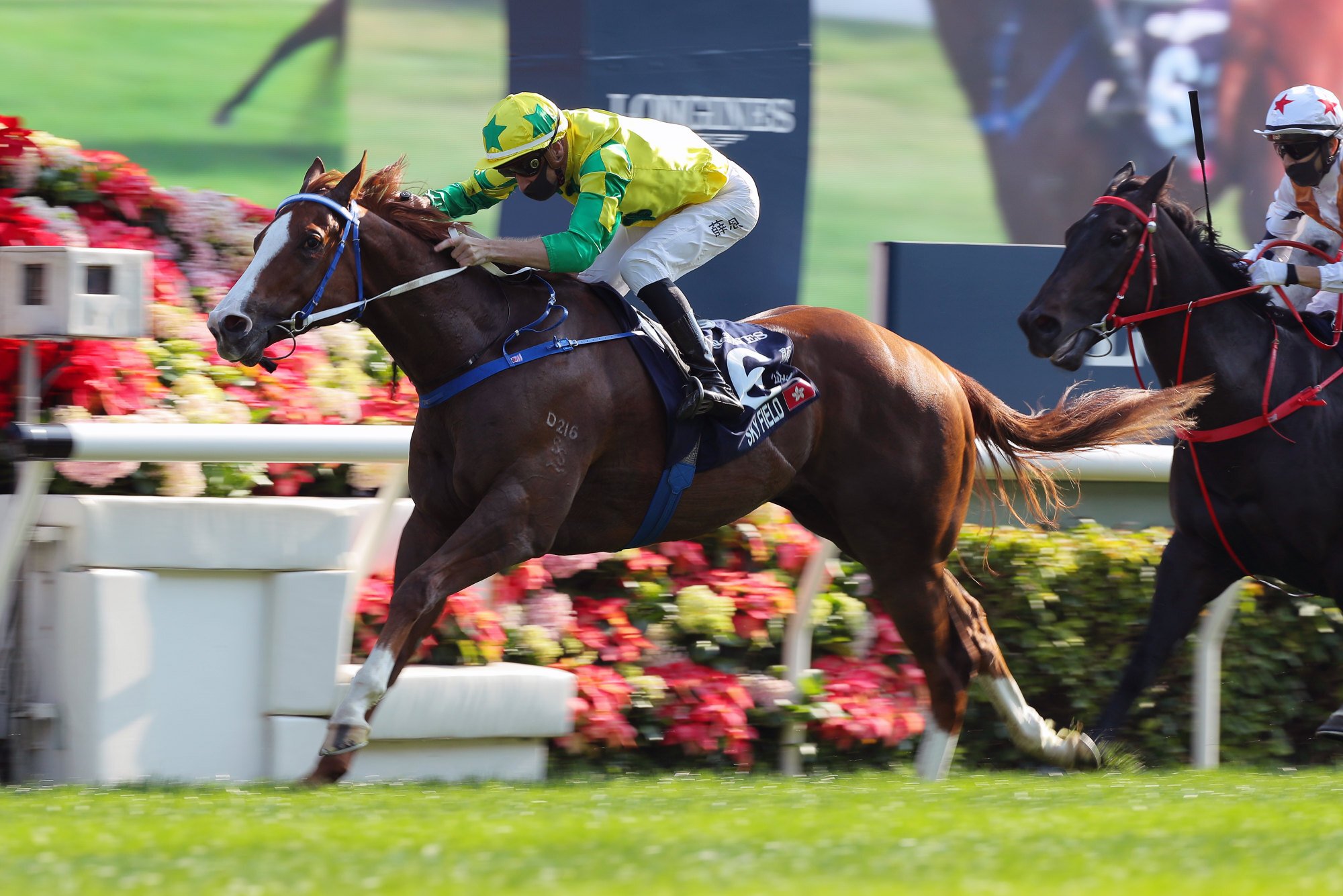 The event was operating under a special "racing bubble" which allowed overseas participants from Japan, Australia, Ireland and the United Kingdom to compete without coming into contact with the general public.
Fukunaga was one of those operating within the bubble and Engelbrecht-Bresges confirmed that extended to the hospital.
"We planned everything, even the bubble in the hospital. We want to thank the government for their trust," he said.
The Caspar Fownes-trained Sky Field went on to win the HK$22 million race under Blake Shinn.
"I have mixed emotions for winning this race today. Obviously, the first emotion is that my feelings are with the fallen jockeys and horses out there," Shinn said.
Quote from David Hayes on Naboo Attack:

'Today is one of my saddest days in racing. My favourite horse, my biggest horse, and my best horse has sadly passed away. A gentle giant who was about to show the world his greatness.' pic.twitter.com/J93mQTPm2H

— Lindsay Park Racing (@lindsayparkrace) December 12, 2021
"It's gut-wrenching for any rider to see a horse go down. It's a real tragedy what's happened today, especially on the world stage when everyone is watching. It's a real bittersweet win, and in a way it's a hard win to take in the circumstances."
The David Hayes-trained Naboo Attack – one of the biggest gallopers in training in the city whose sheer size and come-from-behind racing style had endeared him to fans – was having just his sixth race start in Hong Kong.
A two-time champion trainer in Hong Kong and a member of the Australian Racing Hall of Fame, 59-year-old Hayes has been in the game all his life and walked away from Sha Tin in shock.
"Today is one of my saddest days in racing. My favourite horse, my biggest horse, and my best horse has sadly passed away. A gentle giant who was about to show the world his greatness," Hayes said.