It will be a refreshed and hungry – as well as slightly heavier – Zac Purton who returns to the races later this month after an injury-induced absence.
After suffering fractures to his wrist, ribs, nose and foot in the horror fall in the Hong Kong Sprint last month, Purton has been able to extract himself from the furnace that is Hong Kong racing and take a breath.
"Racing is so intense and it is so full on when you're here, so it gave me the perfect opportunity to forget about everything and I've just enjoyed living a normal life and being a normal person," he said.
"I've had a detox from the racing. I haven't watched any of the meetings – of course I've watched the replays afterwards – and actually a couple of times when I was out I had a couple of owners texting me and I had forgotten the races were on.
"The timing was probably good, the kids had school holidays so being able to spend a fair bit of time with them has been good, as well as catch up with all our friends.
"I got to enjoy Christmas, I got to eat the whole turkey and not just the wing and not feel guilty about doing it, so that was nice."
Questions continue to swirl about Purton's future but he confirmed last month that he'll definitely be in Hong Kong next season and the fall certainly won't be changing his plans.
"Obviously a few people have been a bit shaken up by it but that hasn't entered my mind, I'm looking forward to getting back out there," he said.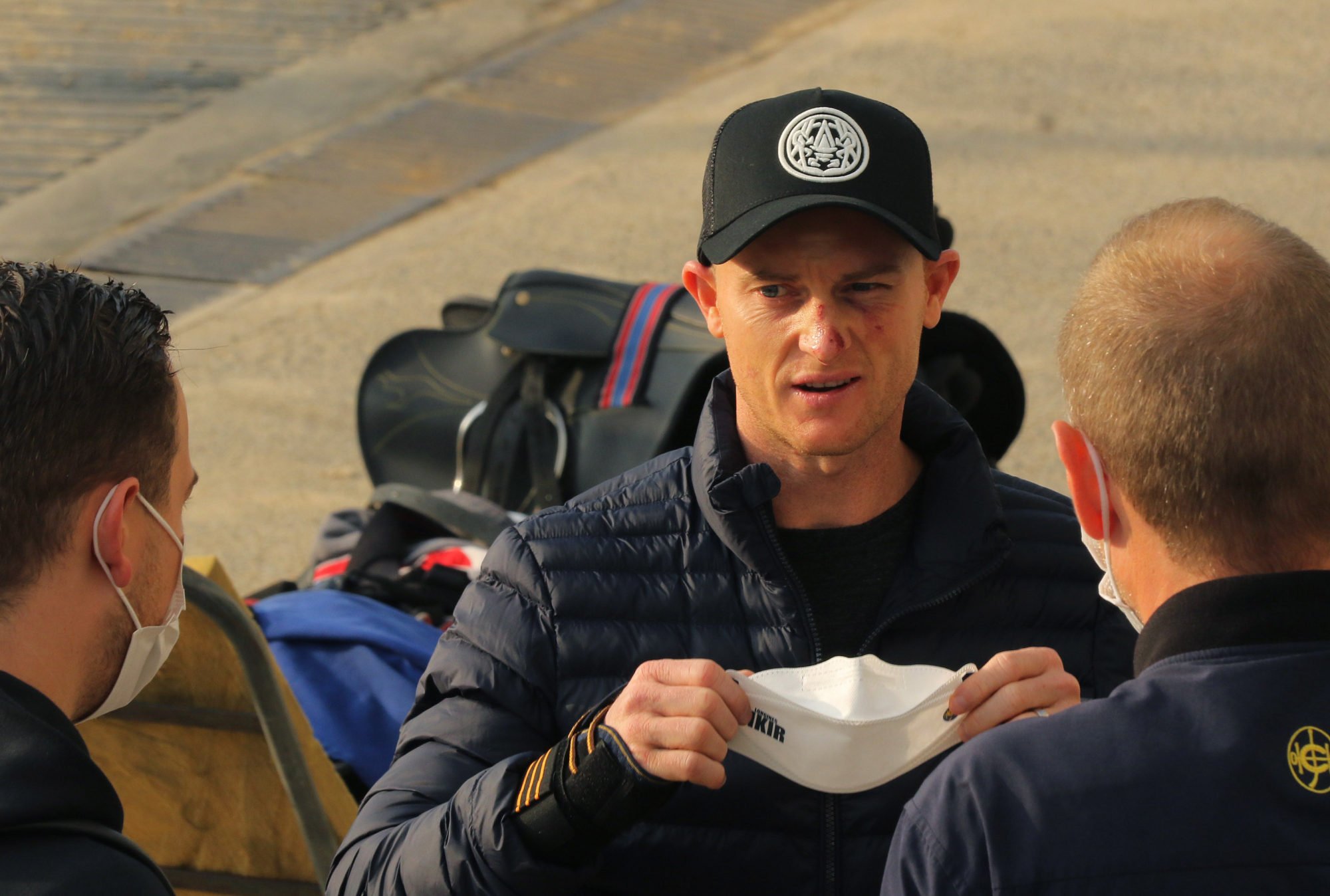 "I'm not going to let my career end like that, I've got to get back out there, ride some more winners and keep doing what I do."
Purton hopes to resume riding trackwork within a week and the biggest challenge the four-time champion jockey faces is ensuring he is fit enough for his planned return to the races on January 12.
The 38-year-old, who has ridden at 120 pounds this season, has already conceded he won't be riding as light as he'd like to begin with.
"I've taken rides on the 12th but I've already had to relinquish some of the lighter rides that I had booked, I'll have to ride a little bit heavier to start with," he said.
"I can't run and with my ribs and my wrist I can't swim or do any upper-body work, so there's not really much exercise I can do to try and prepare myself for the races.
"I've been on a stationary exercise bike but it's not enough, I need more. I'm just going to have to be like a John Size horse and work my way into fitness as I come back."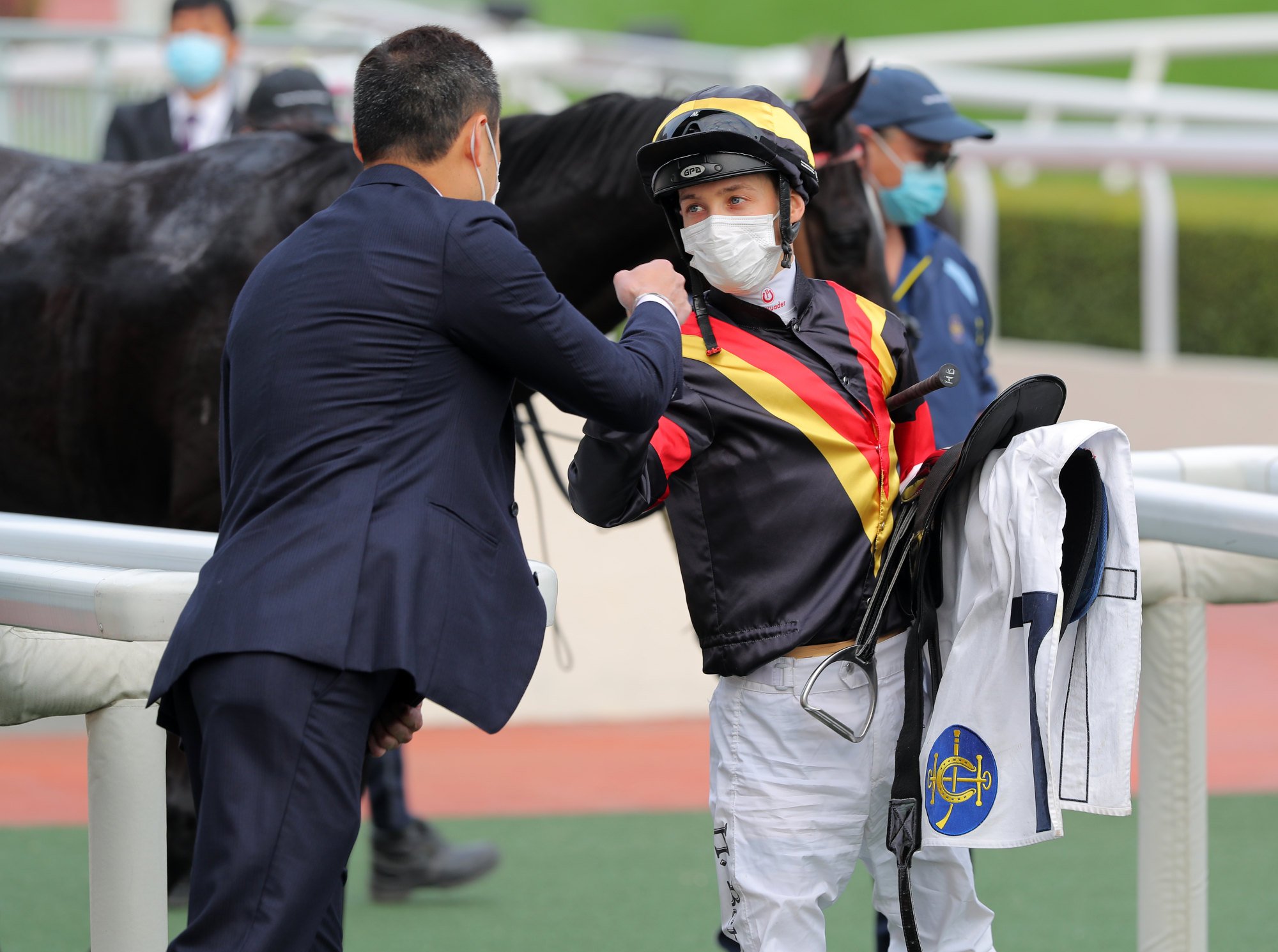 Bentley making himself at home
One man who has made hay in Purton's absence is Harry Bentley, with the English jockey riding four winners from the past four meetings in his best stretch in Hong Kong so far.
It's been a relationship with championship-leading trainer Frankie Lor Fu-chuen that has really kicked Bentley into gear, with the jockey riding four winners from his last 13 rides for the affable handler, and he's starting to feel at home in the jurisdiction.
"It's just nice to build some momentum, it feels good. I certainly don't want to get ahead of myself and get complacent because we all know how difficult it is here, but I definitely feel like I've got a bit more of a foot in the door and it just feels good to be riding a better calibre of horse as well," Bentley said.
"I can't put my finger on any one thing that I've adapted but there's no question that I've taken things in.
"We know with the different tracks here that the rail positions have completely different biases and you just have to ride in order to learn them. I think I'm picking up more on the style of the racing and I definitely feel like I'm adapting."
While none of Bentley's recent winners have come as a direct result of Purton's injury, the 29-year-old has noticed the difference the Australian's absence makes.
"Zac takes a massive chunk of the best horses going so there's no doubt it filters down the ranks when someone like him is out," he said.