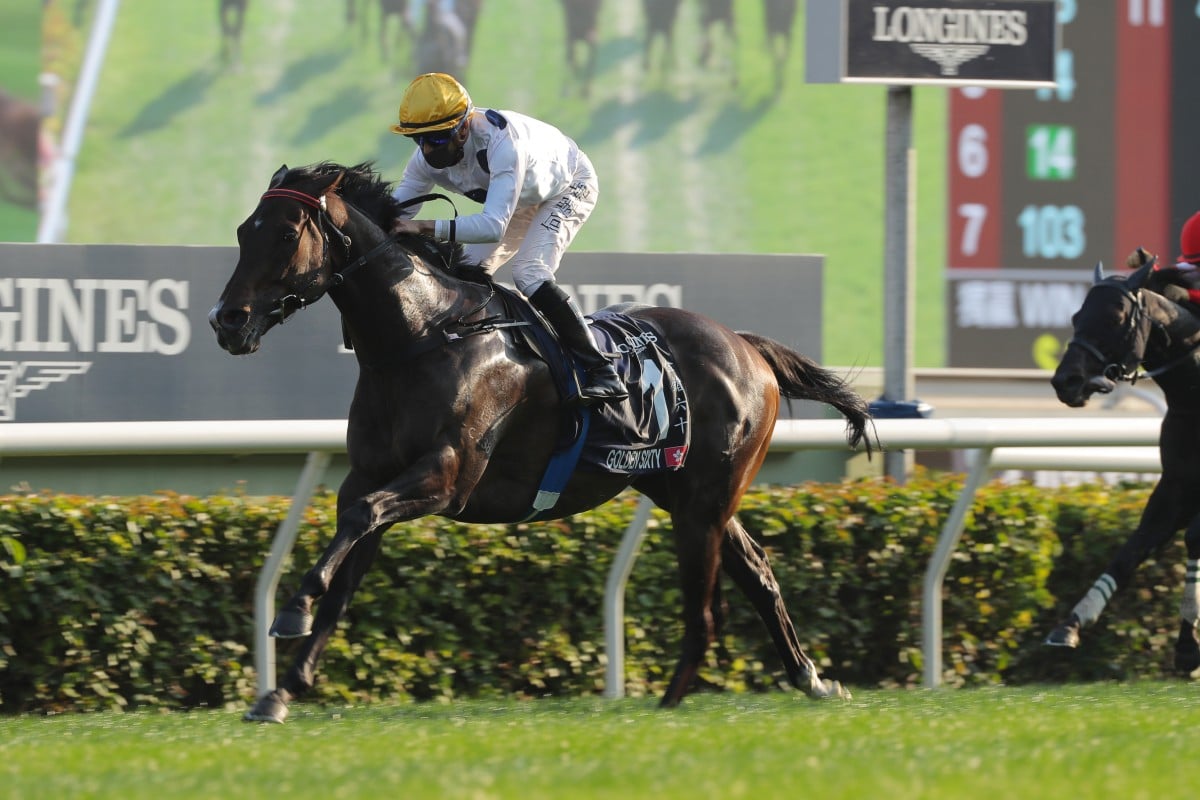 One of the few permitted pastimes in Hong Kong right now is salvaging positives out of suboptimal situations and while Golden Sixty's shock defeat on Sunday knocked the racing world for six, there could be some silver linings in all of this.
Like a Hong Kong government persisting with a 'zero-Covid' policy, Golden Sixty was left scrambling in the Stewards' Cup after Vincent Ho Chak-yiu took him to the back of the field in a race completely devoid of pace.
While Ho's admission that he got too far back aboard Golden Sixty won't do much to appease the punters who sent him out the hottest of favourites, his reluctance to apportion any blame for the loss to the galloper is a good sign for what lies ahead.
In finishing three-quarters of a length behind Waikuku, Francis Lui Kin-wai's superstar fell short in his bid to equal Silent Witness' Hong Kong record of 17 consecutive victories.
But while Silent Witness only won once more after his streak ended – albeit in the Group One Sprinters Stakes in Japan – there was nothing about Sunday's showing that gave even a hint that Golden Sixty's brilliance is wearing off.
"I was too far back. I would have still won the race if I had taken the inside but I had made up my mind," Ho said.
Concerned about being caught in a pocket on the rail from barrier one had he been more aggressive – and conscious the track may have been advantaging horses off the rail – Ho allowed Golden Sixty to be shuffled back and ultimately left his mount too much work to do in a race run almost two seconds outside standard for the first 800m.
It's a decision that saw Silent Witness' legacy grow a touch greater and also means that, besides the actual winning of races, everything becomes easier for Golden Sixty now. The pressure is off.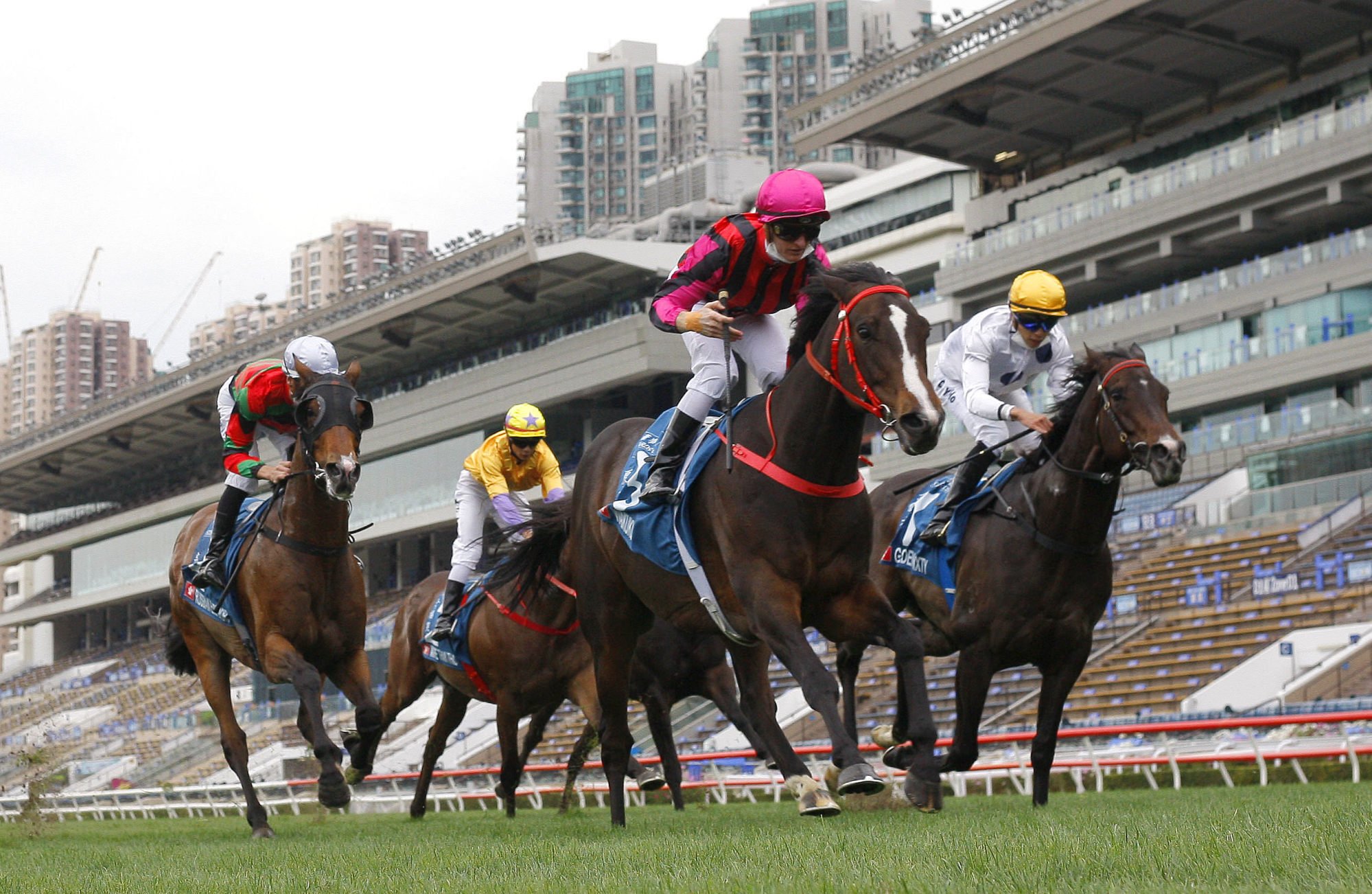 Make the wrong call between the Queen's Silver Jubilee Cup (1,400m) and the Gold Cup (2,000m) next month and lose? So be it.
Throw caution to the wind, travel to Japan and get turned over? Well done for trying.
Forced to make a choice between taking the conservative option or riding for luck in future, Ho is sure he'll be more willing to roll the dice and put Golden Sixty into the race far earlier than he did on Sunday.
"Nothing to lose now, it's better – I can ride freer and we can do whatever we want now," Ho said.
With victories in 19 of his 21 starts, Golden Sixty already has more wins than any other Hong Kong-trained horse, and Lui certainly spoke of the loss like a man who expects his star to carry on performing at the highest level.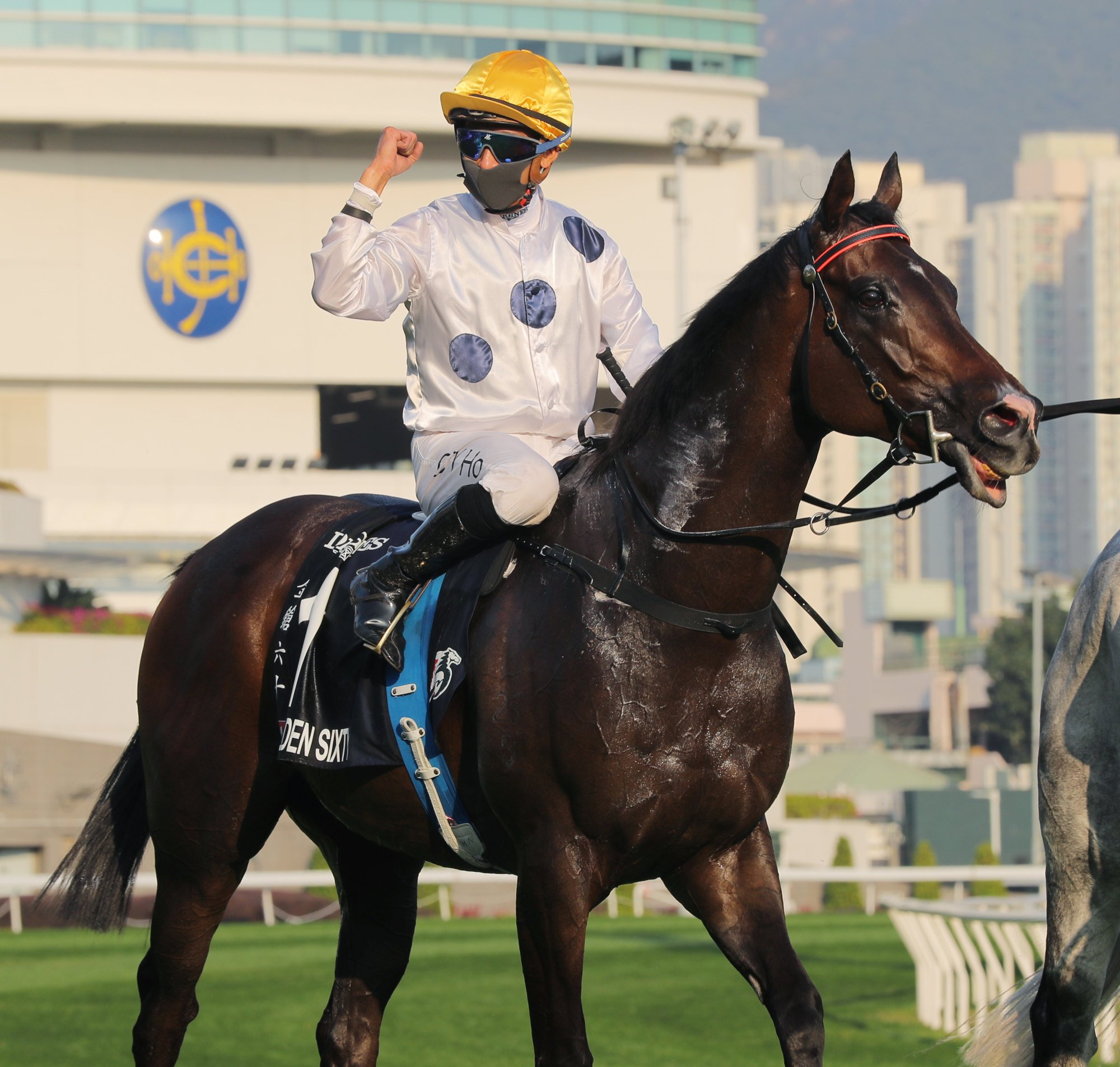 He did run home in 21.95 seconds – a considerably quicker final 400m than anything in the Group One Centenary Sprint Cup (1,200m).
That Centenary Sprint Cup, won by $18 chance Stronger, was proof alone that for the sake of Hong Kong racing, Golden Sixty must continue to dazzle.
The alternative – that he joins the merry-go-round that every other Group One horse in Hong Kong is on – simply doesn't bear thinking about.
At only six years old, the five-time Group One winner looks all but certain to continue adding to his record tally, with or without the winning streak and Silent Witness comparisons.
While it would have been great to see Golden Sixty forge ahead – he had to win 18 straight to really create history as Silent Witness' streak began on debut – he can now turn his attention to more mind-boggling feats of his own while his fellow luminary's legacy remains intact.