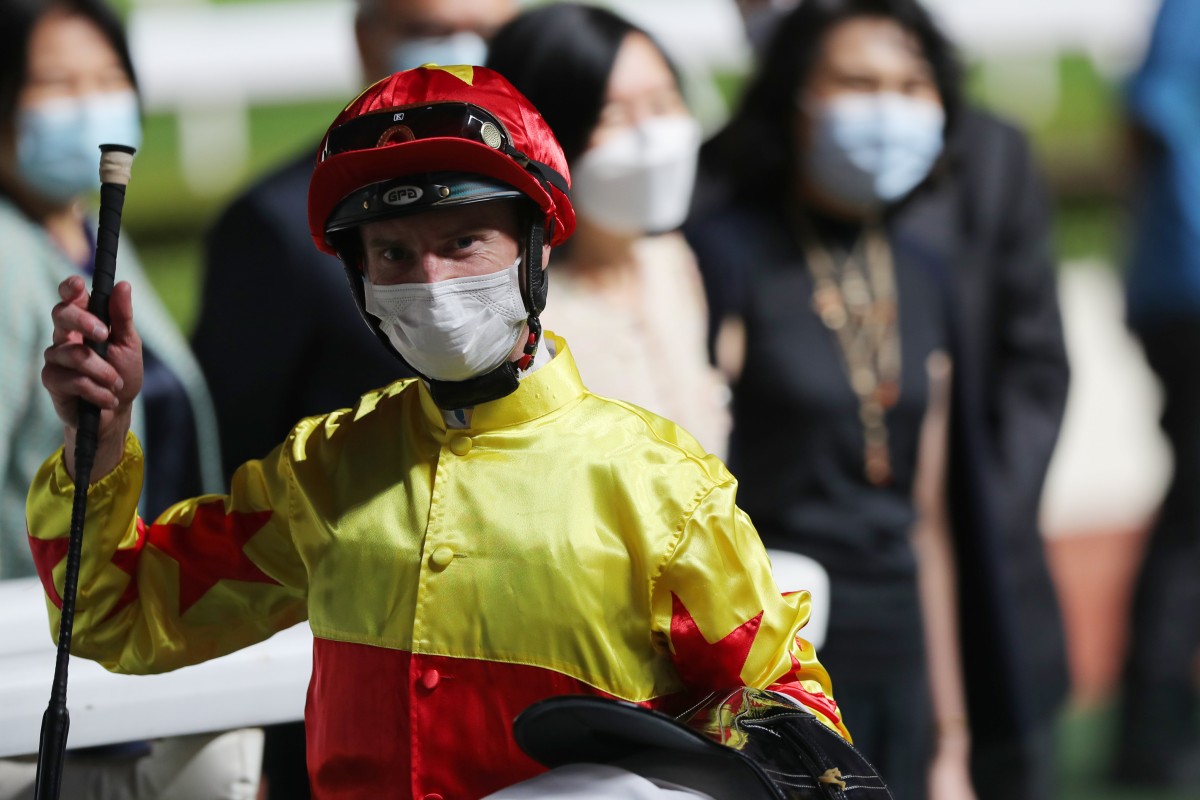 Top Australian rider Zac Purton has won nearly every big race in Hong Kong but he is keen to fill a notable gap in his CV at Sha Tin on Sunday.
The Classic Cup has proved elusive for Purton since he arrived in Hong Kong in 2007 and victory in the race is one of his few remaining ambitions.
"I'd like to win it," Purton said. "There's a little bit of a hole there that I'm aware of and I'm not comfortable with it.
"The whole time I've been here in Hong Kong, I've never had a good four-year-old throughout the length of the series that I've been confident of winning any of the races with.
"Before last year I think I finished second or third in the Derby every year for five years, I thought I had a good chance but just kept coming up short and that's been the case the whole time with the series. For whatever reason, I haven't had the right horse at the right time."
If Purton is to break his Classic Cup duck this year it will be on California Spangle, who ran well from an outside draw to finish second behind Romantic Warrior in the Classic Mile and whose stamina will again be tested – this time over 1,800m – in Sunday's big race.
In the Classic Mile, Purton chose to ride Packing Victory, who finished last, but he was impressed with the run of California Spangle after watching replays of the race.
"I thought his run was good," Purton said. "He drew outside and had to do quite a bit of work in the first 600m to get to the front and get across as the pace was quite solid, but he got a really good kick in the straight and it took a good horse to run him down.
"He's a very fast horse and he's explosive out of the gate. He's certainly got the class to win but the question is whether he'll run the distance. The 1,800m is a different beast to the 1,600m and when he goes to the 2,000m it's going to be different again, so every time he runs over this new distance, there's always a question.
"With the new gate [stall six] this time, hopefully he can have a softer time of it early in the race and he might be more difficult to catch. He's a quality galloper and I'm sure he's going to run well."
After riding 19 winners in the past six meetings to rise to the top of the jockeys' championship, Purton is in flying form but he's keen to point out that he's still not fully fit after suffering fractures to his nose, wrist, ribs and foot in a fall in the Hong Kong Sprint in December.
"To be honest, I'm still carrying injuries at the moment, I'm not 100 per cent," Purton said.
"I've not been able to train like I would normally train, especially with the cold weather and restrictions in Hong Kong, so I'm a little bit behind where I'd like to be.
"I'm not physically in the condition I'd like to be in and it's cold. I don't like the cold, so as it gets warmer and I'm able to do more things it means that my form will get better, not that it's not already in a good place. I feel like I can still improve and get better and we can really get at it towards the end of the season."
Purton is looking to regain the jockeys' premiership he last won in 2019-20 and has made the most of Joao Moreira's recent six-meeting suspension.
"The horses are running well and when you're getting results, it certainly makes things easier," Purton said.
"It's been nice while Joao's been out as I've been given more opportunities and I've been able to make the most of them. Now that he's back, the hard work begins and I just have to hope that I continue to get the support and make a go of it between now and the end of the season."