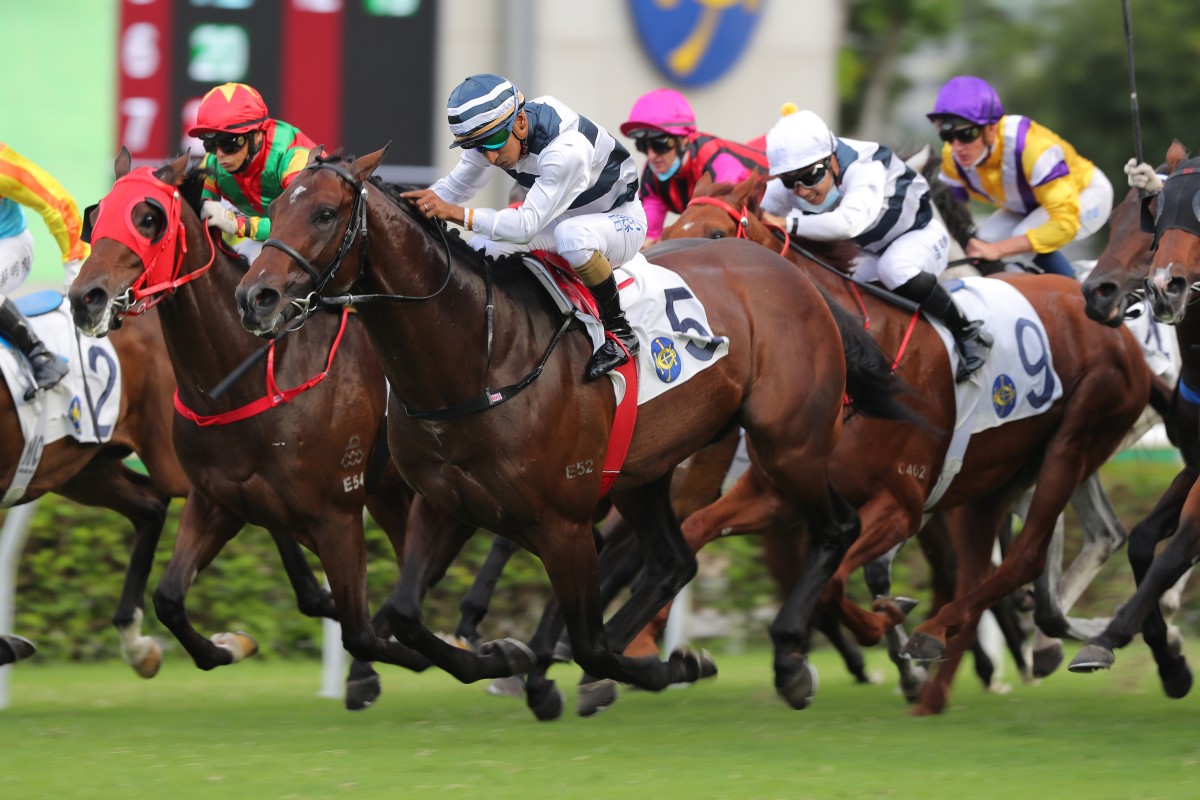 While Golden Sixty's connections are still agonising over whether to travel to Japan for next month's Yasuda Kinen, Tony Millard is adamant just one good run stands between Panfield and a trip to the Land of the Rising Sun.
Francis Lui Kin-wai is expected to make a decision in the next couple of days about whether Golden Sixty heads to the Yasuda Kinen in a month, while Panfield has been entered for the Group One Takarazuka Kinen (2,200m) at Hanshin racecourse on June 26.
The reigning Group One Champions & Chater Cup (2,400m) victor, Panfield will bid to defend his crown on May 22 and provided he puts up a good showing, the three-time Chilean Group One winner will be given the chance to ply his wares in a third jurisdiction.
"We're serious, otherwise we wouldn't have entered the horse. It will all depend on how he goes in the Champions & Chater," Millard said.
🏆Champions & Chater Cup (G1)
2400m , 12.000.000 HKD, for 4yo+
🇭🇰Sha Tin

Panfield (CHI)
(4C Lookin At Lucky - Esterina, by Orpen)
J : K. Teetan
T :A. T. Millard
O : Yue Yun Hing
B : Agricola Taomita Ltd
🥈Columbus County
🥉Exultant pic.twitter.com/dir7jAPMOx

— 𝙒𝙤𝙧𝙡𝙙𝙍𝙖𝙘𝙞𝙣𝙜 (@WorldRacing1) May 23, 2021
"Everything hinges on that, we're getting prepared to go and if he runs well there, then let's go.
"This is what it's about, our horses need to compete outside Hong Kong and it's the time to go now with Panfield as the clock is ticking."
Panfield finished third in last month's Group One QE II Cup (2,000m) behind Romantic Warrior and Tourbillon Diamond, while he finished 10 lengths behind star Japanese mare Loves Only You in December's Group One Hong Kong Cup (2,000m) but had no luck early in the home straight.
"How long is a piece of string? We don't know who is in the race so it's very difficult this far out to make any sort of predictions," Millard said when asked how he expects his galloper to measure up against Japanese horses on their home turf.
"He was a little bit unlucky in the QE II Cup, otherwise he would have been second and [Romantic Warrior] has improved out of sight, he's just a really, really good horse."
Hong Kong's Covid-19 quarantine situation adds a layer to any overseas trip at present and Millard has started to work through the logistics involved in taking Panfield abroad.
"We've put everything forward and once we confirm we are going to go, we will have plenty of time to get organised," he said.
O'Sullivan on the move
Paul O'Sullivan landed his first double of the season at Sha Tin on Wednesday night and the Kiwi handler's numbers are starting to look decidedly better after a typically slow start to the season.
After only four winners in the first four months of the season, O'Sullivan has landed 11 victories since the beginning of the year to take his tally to 15.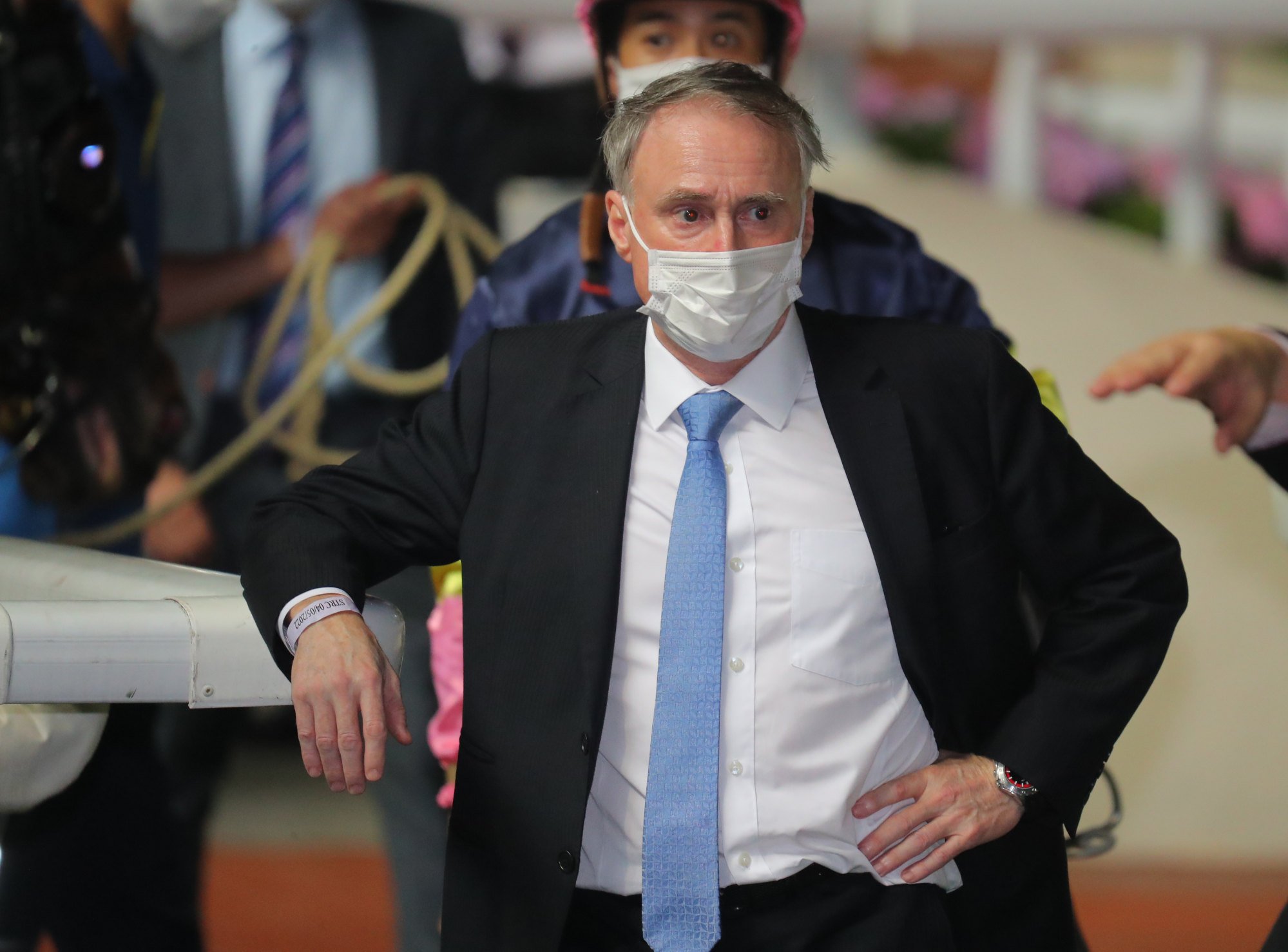 Six of those wins have come in the past five weeks as the wheels have begun to turn for the New Zealander and it's on the all-weather surface where he is doing a lot of his best work.
The victories of Spontaneous and Apache Pass on the dirt at the midweek meeting mean a third of O'Sullivan's successes in 2021-22 have come on the surface and he is striking at 13 per cent, compared to just 4 per cent on the turf and 5 per cent overall.
The 62-year-old hasn't dipped below 23 winners in the past eight seasons and he looks reasonably well placed to give that number a nudge with 20 meetings remaining in the term.