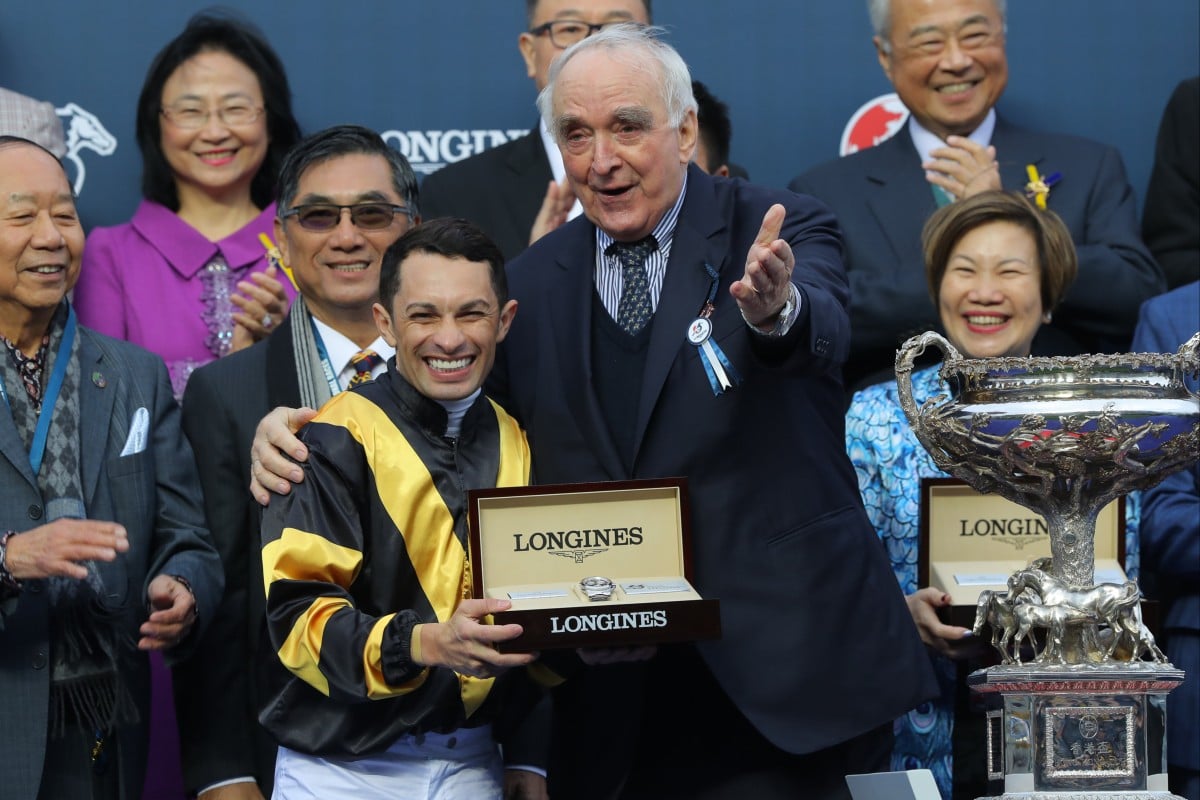 With Hong Kong starting to open up again, some top European jockeys could be glancing enviously at the city once more.
Brazilian Silvestre de Sousa, a former champion jockey in Britain who is still based there, has confirmed to the Post he will again be applying for a permit to ride in Hong Kong later this year after being forced to cancel a stint last winter due to travel restrictions.
"I was meant to go to Hong Kong last year and I was going to stay longer than normal but the pandemic and quarantine meant things didn't work out," De Sousa said.
"I was committed and then I couldn't come, but I'm waiting for things to improve and I hope to put my application in and to be accepted.
"The season over there is almost finished so I'll spend the summer in England this season, and then you have to be accepted.
"I was associated with a big owner in King Power over here but they made the choice not to renew my contract because of the pandemic. I'll keep going freelance over the summer and hope to be heading over [to Hong Kong] for the winter."
De Sousa is no stranger to success in the city, winning the Hong Kong Cup aboard Glorious Forever during a 2018-19 stint where he landed 44 winners in five months, but he fears missing out on a licence to other top names.
"At the end of the day I will not be the only jockey applying," De Sousa said. "There are thousands of jockeys who want to go there.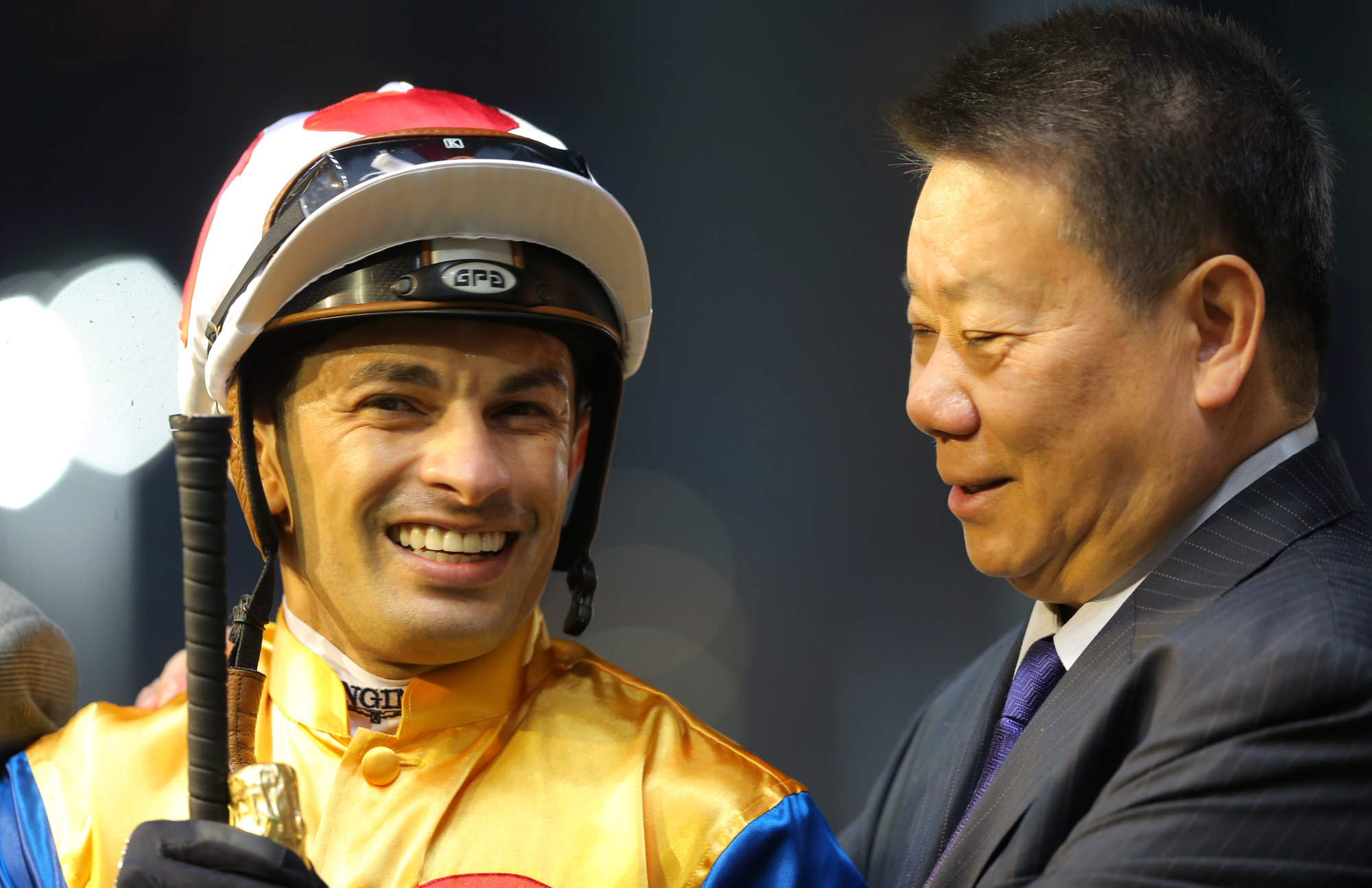 "I have a good time in Hong Kong, I get on a lot of lightweight horses and the handicapper is very fair, so almost every horse has a good opportunity."
If De Sousa is correct, Jockey Club licensing committee secretary Terry Bailey could well be one of the busiest men in the jurisdiction when applications for short-term permits start rolling in.
Just what level of star power the Jockey Club can attract remains to be seen, however French rider Christophe Soumillon has been a regular visitor to these shores and counts Hong Kong Derby victory on Viva Pataca among his total of 121 winners in the city.
Getting "Super Soumi" in for three months or longer would generate excitement at a time when top-level competition for Zac Purton and Joao Moreira is thin on the ground and Melbourne Cup-winning jockey Blake Shinn is preparing to depart Hong Kong.
And what about Frankie Dettori? He was last in town when competing in the International Jockeys' Championship (IJC) and the Hong Kong International Races in 2019 and before the pandemic, he was a regular visitor to Japan.
While it might be a pipe dream to think someone of his profile would return to Hong Kong, it's certainly a phone call worth making – he may be open to a spell at Sha Tin as he approaches the twilight of his career.
Since the retirement of top apprentice Kei Chiong Ka-kei in 2018, racing in Hong Kong has lacked a regular female competitor and the Jockey Club should already be sending out billets-doux to Hollie Doyle, who along with Australian Jamie Kah is one of the best female riders in the world.
Doyle became the first woman to ride a winner in the IJC in 2020 and followed that by finishing runner-up in last year's competition.
After the meeting last year, Doyle said: "It was just as good as last year, if not better. It was great to have some crowd here to lift the atmosphere a bit and it was very special and a huge honour for Tom [Marquand] and I to have been asked back."
Doyle has since married Marquand, who spent his winters in Australia before the pandemic hit, and trying to poach him from his antipodean adventures to create some record-breaking husband and wife competition would generate huge interest.
Attracting these top-notch riders will not be easy, with some of the competitors at last year's international meeting quite vocal about their lack of enjoyment during their latest visit because of the Covid-19 restrictions.
But as the city opens, crowds return and Hong Kong (hopefully) starts to appear in headlines around the world for the right reasons, an influx of some of the biggest names can rejuvenate competition in the jockeys' ranks after a period when turnover has regularly been down.
A lot of that revenue drop has been put down to off-course betting branches being closed for much of the past few months, as well as wider economic concerns, but punters love competition and the Jockey Club should be trying to provide as much of that as possible.