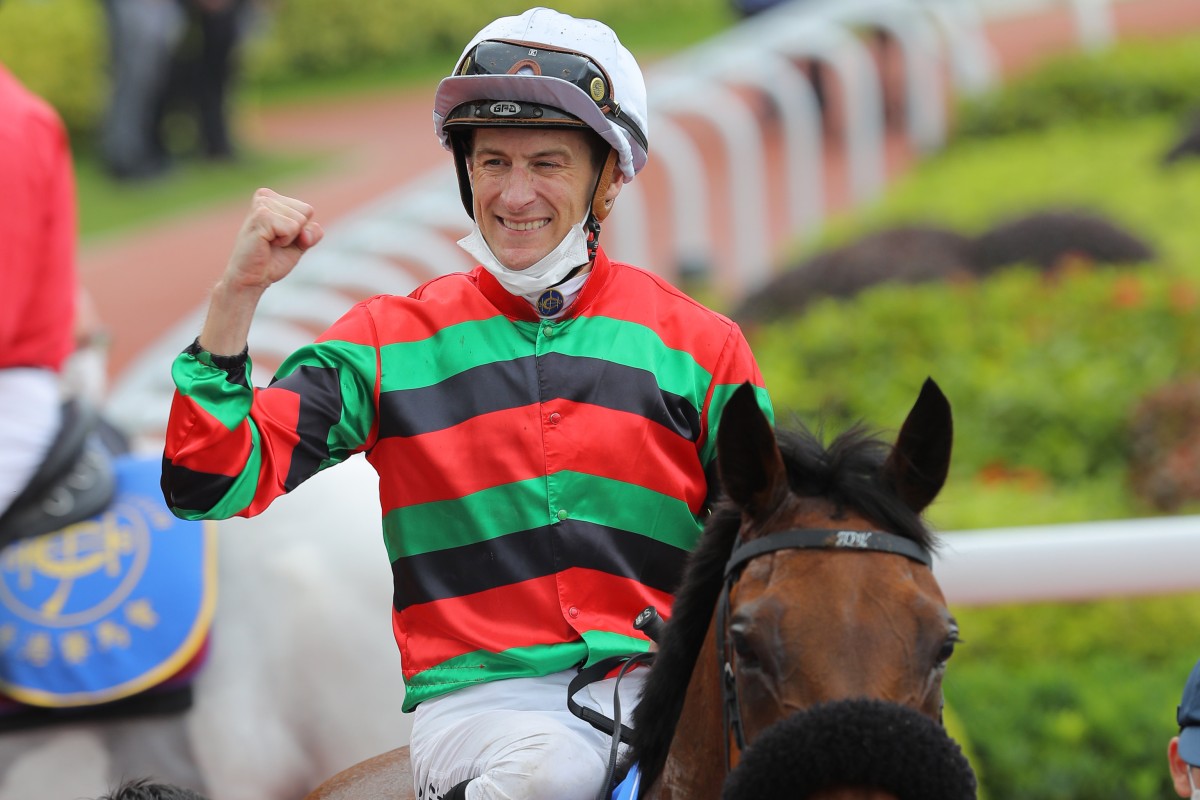 Blake Shinn produced yet another riding masterclass as Russian Emperor picked up his second Group One of the season in the Standard Chartered Champions & Chater Cup (2,400m) at Sha Tin on Sunday.
The top Australian rider may have been competing in the final Group One race of his Hong Kong stint after announcing his decision to return to Australia at the end of the season, but he delivered in spectacular style to give Hong Kong's racing public a lasting memory.
With doubts over Russian Emperor's ability to last out the 2,400m trip, Shinn took a pull on his mount leaving the stalls and had him in last, detached from the rest of the field.
As the runners bunched turning for home, Russian Emperor made ground and unleashed his sparkling turn of foot in the straight to storm clear of the field and give his rider a huge thrill.
"I feel like I'm on top of the world right now," Shinn said. "The big races in Hong Kong are so prestigious – to be competing in them is one thing, to be winning them is another.
"I've had some great support since I've come to Hong Kong and I've taken time to adjust but this season I really feel like I've started to figure what's required to compete at the top level."
Despite riding a treble on the card and winning three Group Ones this season, Shinn will not be changing his mind about leaving Hong Kong and spoke about some of his struggles that brought about the decision.
"It was a tough decision to go home," Shinn said. "The last year has been an extremely tough time, especially for myself. It was almost a breaking point. I made the decision because I was pretty much battling there mentally.
"It's hard to walk away because I've worked so hard, but mental health is very important. Things have eased now but first and foremost, I have to make sure my well-being is where I need it to be and hopefully in time, I can get it back to where I need it to be and you can see me back in Hong Kong in the future."
Shinn, Douglas Whyte and Russian Emperor have formed a fantastic trio and the trainer admitted to being nervous watching his stable star.
"It's the longest 2,400m of my life," Whyte said. "When you're a jockey, things unfold and you can see them unfolding in front of you but when you're standing on the side and watching it, it gets quite daunting.
"He showed that he has got a really good turn of foot for a stayer. If he can continue to race in this sort of form and with these racing manners, he's an exciting horse for all these staying races next season.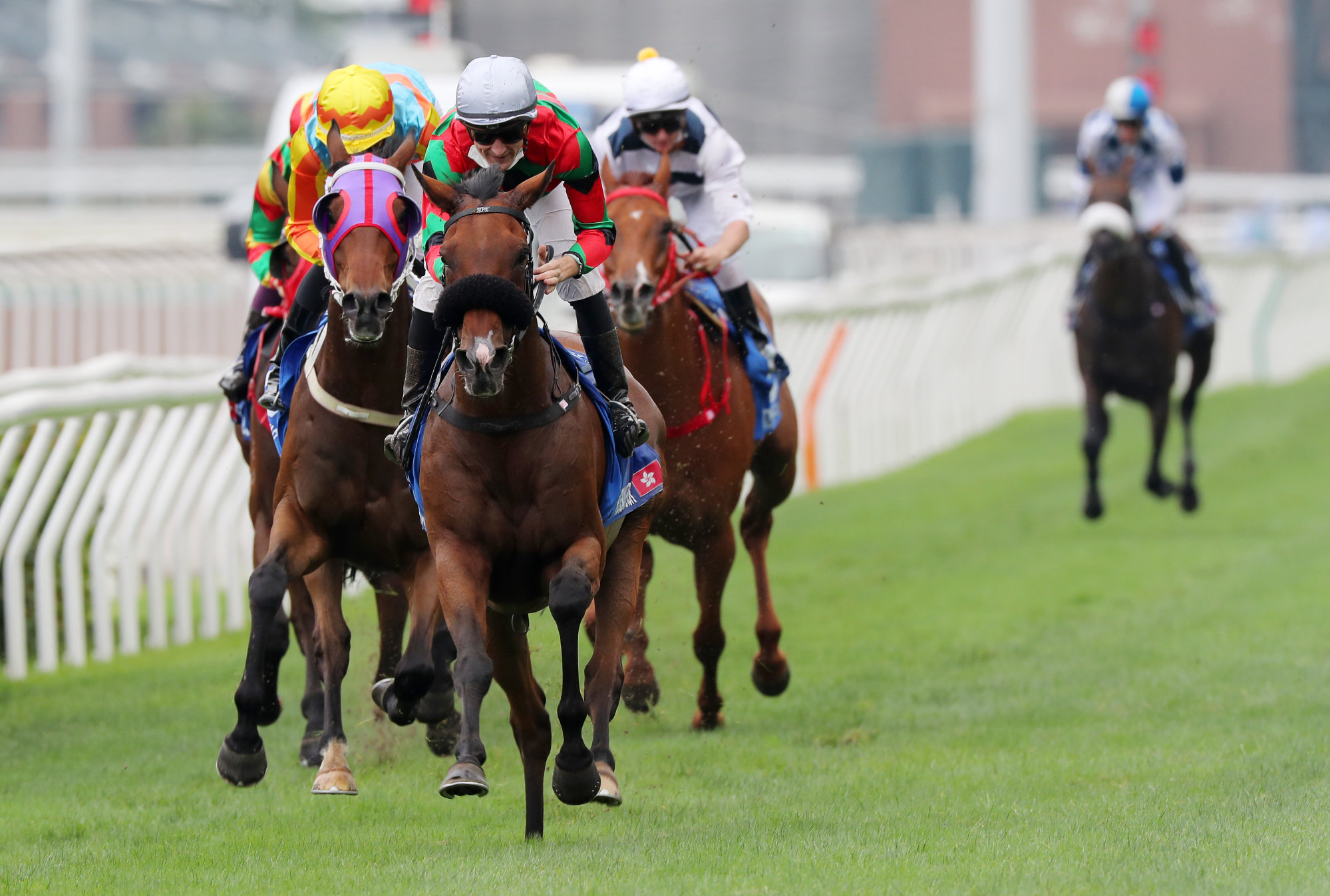 "There's a lot of people I have to say thanks to, especially the owners. They have stuck by me and been the biggest supporters and to the critics that had a go at me last year, I'd like to come and see you tomorrow."
Whyte, who was also winning his third Group One of the campaign, is used to pressure as a former champion jockey but is now getting used to the feeling of being the trainer of a champion.
"I learned in my time as a jockey that you can get on a good horse one season and you might not get another good one for three seasons, so when you get a champion in your hands, you take care of him," he said.
"There is pressure involved but I love and thrive on pressure, it's one of the things that keeps me going but at the same time, you still have to get the horse to the races and perform, same as a jockey.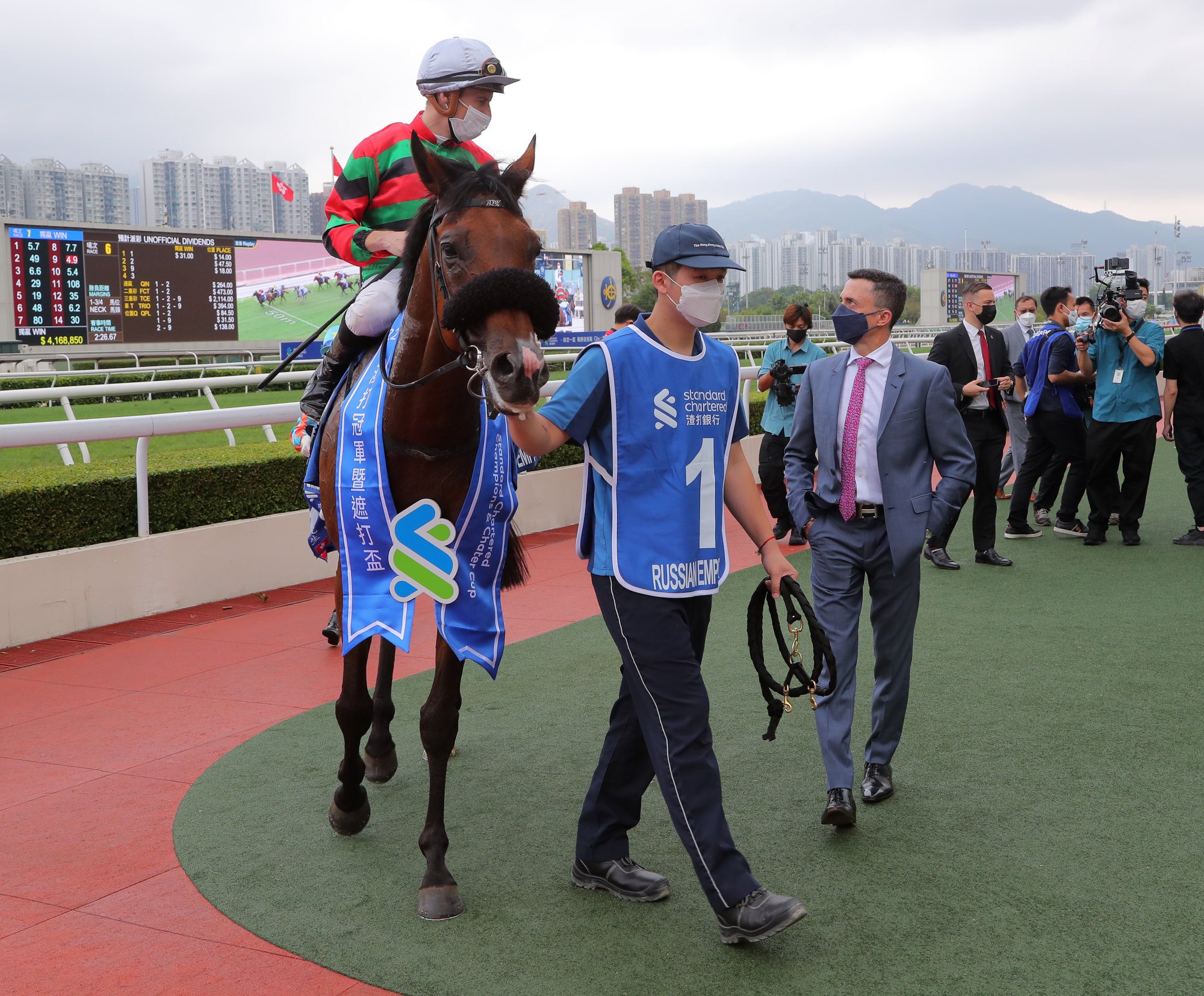 "The reason the pressure is there with him is I don't know when the next one will come along."
As for Russian Emperor, his job is now done for the season and Whyte was asked just what might be next for his staying star.
"I really don't care, he can have the best holiday of his life," Whyte said. "I'm thinking about next season now."