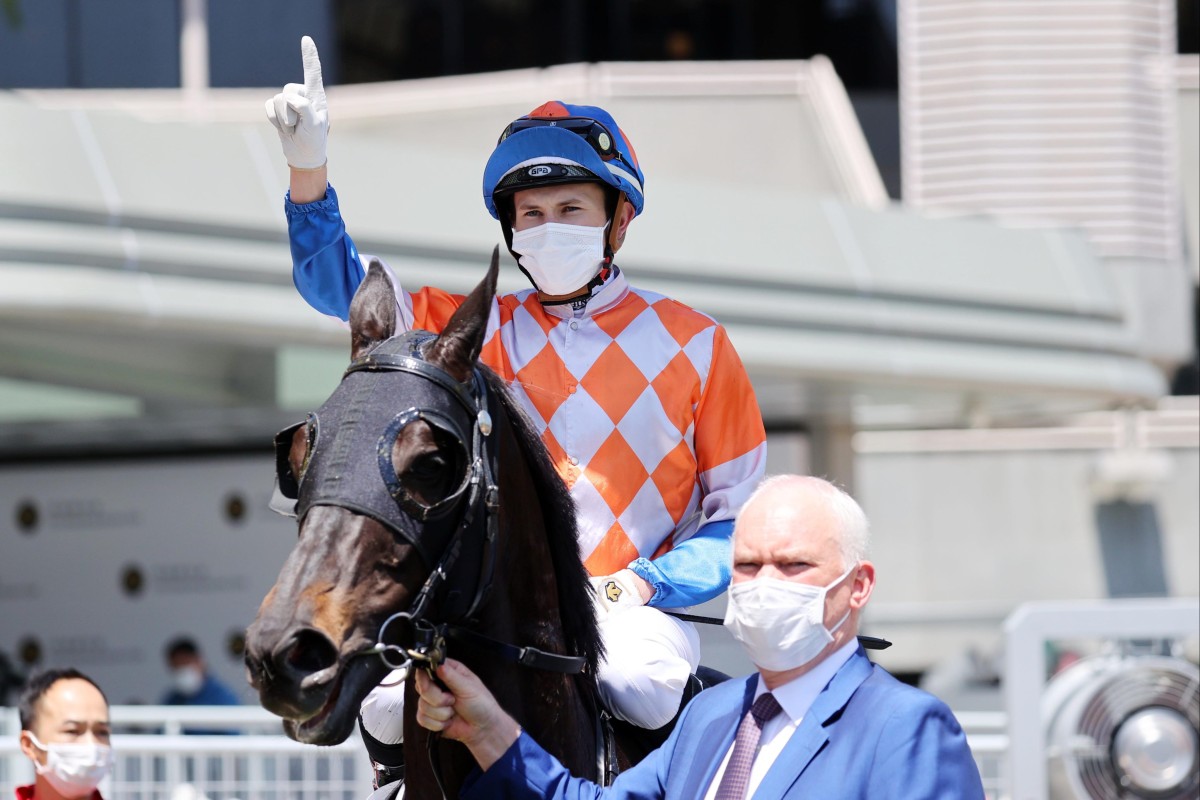 For a brief moment on Sunday young jockey Luke Ferraris felt that he might just win his first Group One in Hong Kong.
Having kicked clear in the Sha Tin straight aboard Ka Ying Star in the Champions & Chater Cup, the thought of winning definitely crossed the 20-year-old South African's mind.
"I always had Russian Emperor in the back of my mind but when we ran through the 300m and he was still going pretty well under hands and heels, I got a bit excited," Ferraris said.
"He wasn't stopping by any means and he kept plugging away so there was a brief moment in the home straight where I thought maybe it could happen, but obviously then Russian Emperor swooped on by.
"He was a big outsider and I wasn't sure about the trip and whether he'd see it out but he's a real warhorse, an iron horse.
"He's really tough and he had his left hind shoe pulled off in the run but he was really gallant in defeat and ran a superb race. He's tough as nails."
Group One rides are what every new jockey in Hong Kong strives for but Ferraris is keen to have winners at all levels. With five runner-up finishes and two thirds from the past five meetings, he is keen to end a frustrating run of placed efforts.
"A lot of the horses I have ran second on have been fairly big outsiders," said Ferraris, whose last winner came on April 3. "It would look better if the seconds were firsts but it's good to be hitting the board.
"It has been a relatively quiet spell but they are still running good races and I'm fairly happy with my riding at the moment. Obviously I would like to achieve better results, as any jockey would, but it's all going fairly well."
Ferraris has a couple of rides at Happy Valley on Wednesday night, with the in-form Telecom Missile contesting the Class Five Rambler Channel Handicap (1,200m) and Perfect Peach going in the first section of the Class Four Mirs Bay Handicap (1,200m), and both have difficult draws to overcome.
"I've got two rides and they are both drawn 12," Ferraris said. "At a track like Happy Valley where draws are so important, it really dampens my chances quite a bit. You're never without a shout but when you're drawn 12, it's a bit frustrating.
"Swap the draws around and they are both in there with massive shouts. Telecom Missile is in great form."
So Ferraris will need to be at his best if he is to make it into the winner's enclosure and his pre-race preparation will need to be on point.
"I'll go through the races thoroughly, have an in-depth look at where the speed is and work out a plan, but it depends on a lot," Ferraris said.
"How fast they come out of the gates plays a massive role, especially from wide barriers, and how much speed there will be in the race from the inside. I'll also need a fair amount of luck in running from those draws and it's hard to judge."
Ferraris has applied for a riding permit for next season and is awaiting the Jockey Club's decision on June 10 to see if he will remain in the city, but for now he is finally getting a chance to enjoy life.
"With the restrictions eased and being allowed to go out, it's made a massive difference mentally," Ferraris said.
"It allows you to get away from the races and switch off for a bit, which we weren't really able to do. It's been a massive relief and life is much more comfortable now."