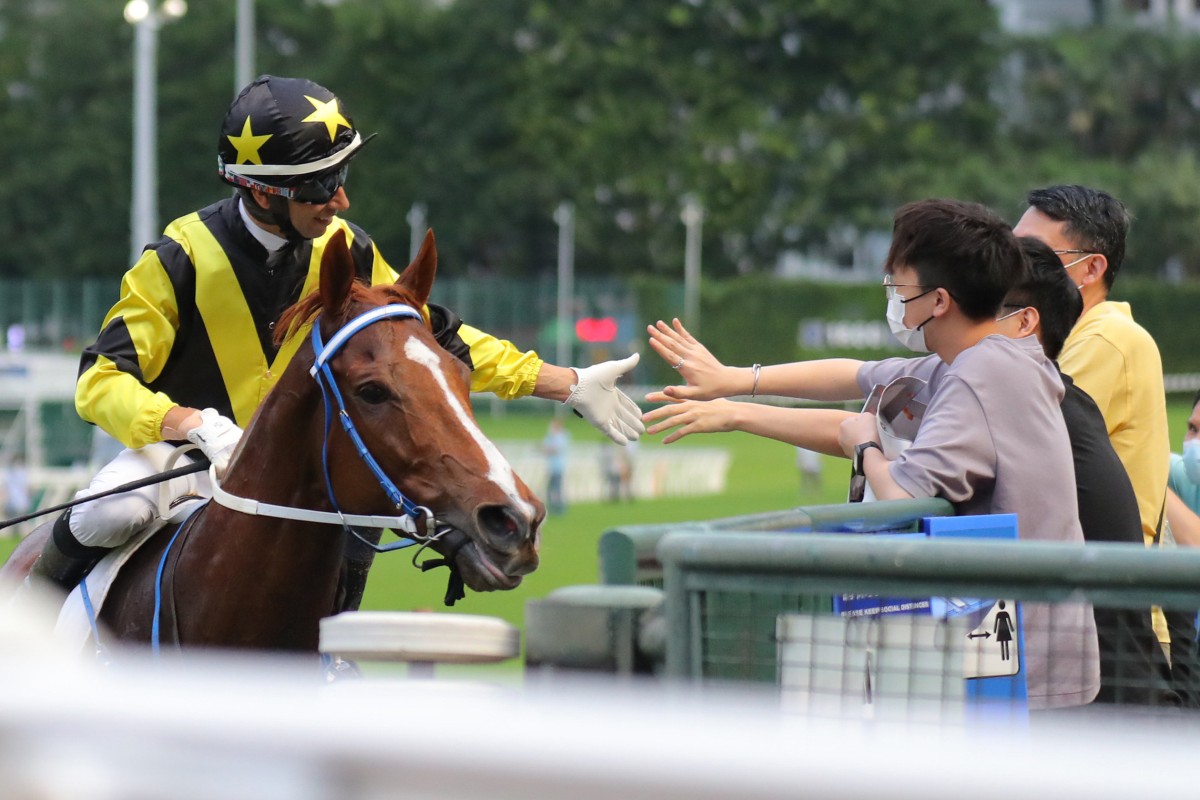 Joao Moreira has confirmed the next "40 to 60 days will be crucial" in his recovery from a hip injury that threatens to end his career.
The Brazilian had platelet-rich plasma therapy on his troublesome left hip late last month and is undergoing extensive physiotherapy as he bids to recover from an injury expected to keep him out of the saddle until at least the end of the year.
Moreira declared he "will be back" but has also admitted even he does not know exactly what lies ahead and that he "needs some time" to decide just what his future will look like.
After initially beginning his rehabilitation in Hong Kong, Moreira returned to Brazil over the weekend to be close to family after speaking previously about the psychological difficulties of being alone in the city.
Jockey Club chief executive Winfried Engelbrecht-Bresges reiterated on Sunday the door will always be open for Moreira, whether that be in three months or further down the track.
Absent Yung cashes in
While Zac Purton's conquests were the talk of Sha Tin, the unassuming Benno Yung Tin-pang was the toast of the trainers' ranks with his first treble in more than three years.
Watching on from Sydney – where he is attending a bloodstock sale – Yung took out the opening two races before adding the sixth event to his haul to make it his best day since June 2019.
Yung took out the opener with $2.4 chance Yes We Can, who registered his second career victory in the Class Four Flamingo Handicap (1,650m) on the all-weather track, before completing a running double thanks to the success of another favourite, Fiery Diamond, in the Class Four Heron Handicap (1,200m), also on the dirt.
All-weather specialist Handsome Twelve completed Yung's hat-trick – all of which came on the dirt and with Purton up – by taking out the Class Three Chinese General Chamber of Commerce Cup (1,650m).
Beauty goes bang
John Size landed his second debut victor of the season, and the performance of Beauty Eternal in the Class Four Peacock Handicap (1,200m) suggests the four-year-old's visit to the winner's circle will not be a one-off.
After jumping from gate 14 under the white-hot Purton, Beauty Eternal travelled four wide throughout the race, but the $2.9 favourite still had plenty in the tank late, running out a two-length winner ahead of Regency Bo Bo.
"He did run very well and he was disadvantaged through the bad draw. He covered plenty of ground and still won quite well, so you'd have to be happy with the way he's begun his racing career, and hopefully, he can improve on that," Size said.
"He came through that with flying colours and passed his first test well. It's only one race, and as he becomes progressive, we can work out where he's going to go in life. I'm satisfied today."
Size went onto complete a double on the afternoon when Erimo landed the Class Three Spoonbill Handicap (1,400m), with the 11-time champion trainer moving to six winners after nine meetings of the 2022-23 season.
Wong earns wrath of stewards
Kim Kelly could have been forgiven for thinking he had seen it all as he prepares to bring the curtain down on two decades in Hong Kong, but the Jockey Club's chief steward was wrong, with Victor Wong Chun's suspension out of a recent barrier a first for the Australian administrator.
Kelly, who will return to his homeland in January, headed an inquiry on Sunday into an incident during Friday's barrier trials, with Wong walking away with a one-meeting suspension.
"Acting under Rule 12 [43], which provides the stewards with the power to 'investigate, inquire into, and determine any matter or incident arising from a barrier trial or during track work', the stewards today inquired into an incident that occurred in batch four of the barrier trials conducted at Sha Tin on Friday, October 7," the stewards' report reads.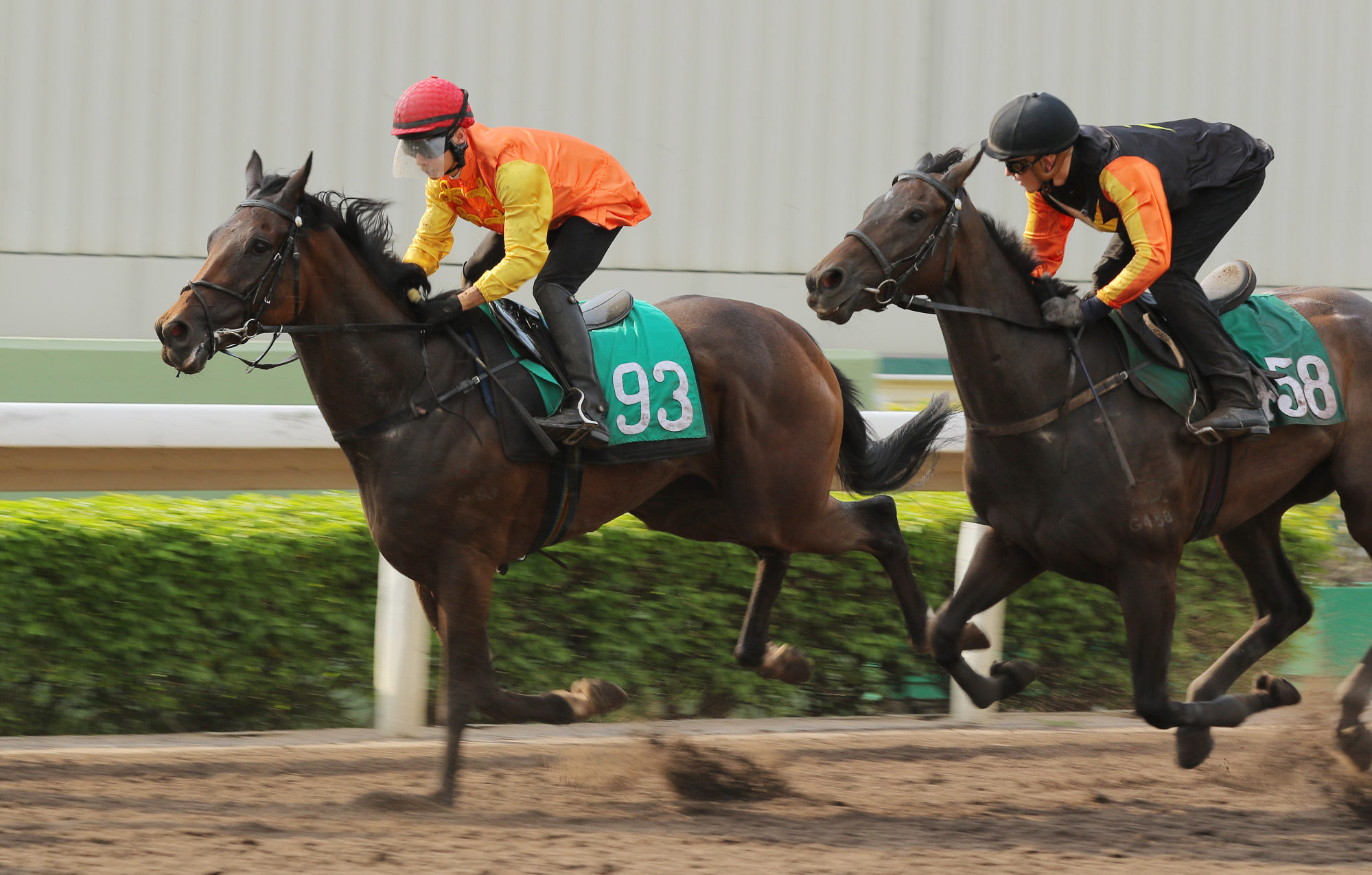 "Interviewed were jockeys Alexis Badel [Juneau Flash], Luke Ferraris [Togepi], Victor Wong Chun [Armour Eagle] and Zac Purton [Howdeepisyourlove].
"After considering the evidence, and having regard to the severity of the interference suffered by Juneau Flash during the aforementioned barrier trial, the stewards determined that Wong should answer a charge of careless riding in respect of his handling of Armour Eagle at the relevant stage.
"Subsequently, Wong was found guilty of careless riding in that passing the 400m he improved his position inside Howdeepisyourlove where there was insufficient room, and after doing so failed to make sufficient endeavour to alert riders around him that he had improved between Howdeepisyourlove and Togepi. This resulted in Togepi shifting in across the rightful running of Juneau Flash, who was severely checked."
The ban comes at an inopportune time for Wong, who is yet to ride a winner this season.