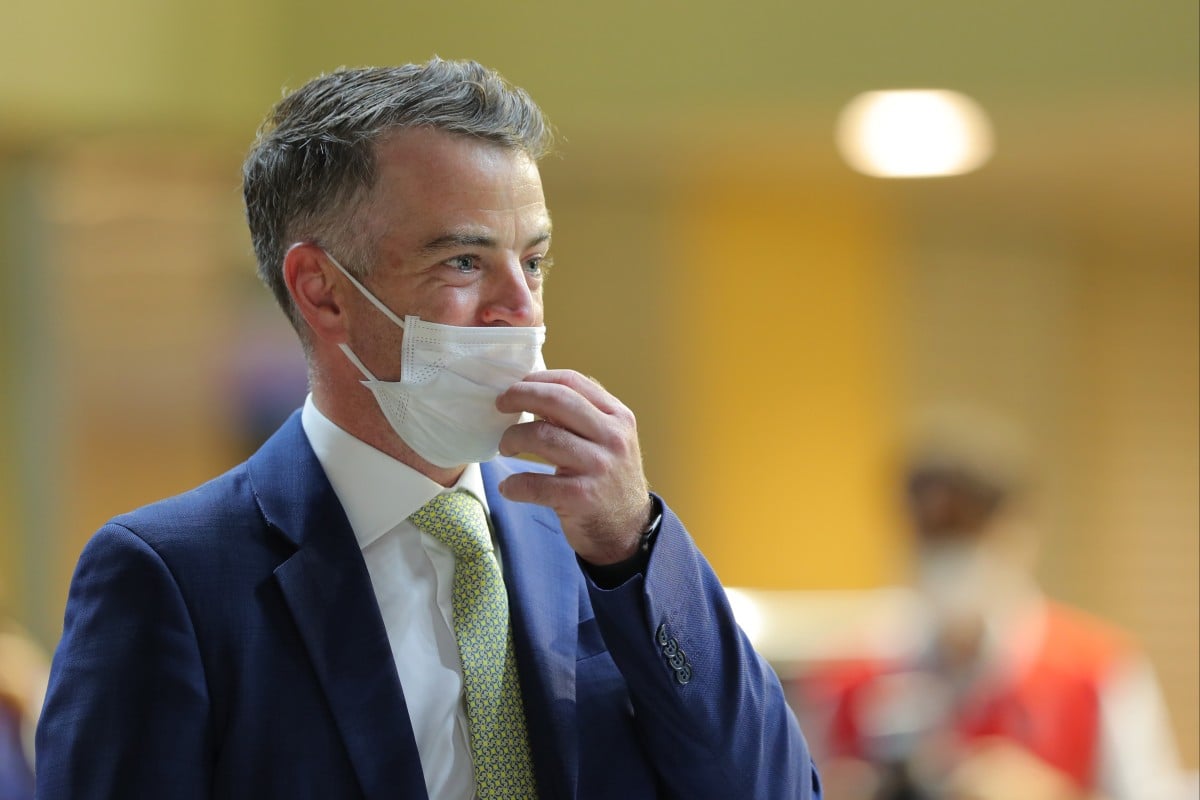 He is used to ticking off significant milestones in style, but the fact Jamie Richards' first Hong Kong winner came in a Class Five on Wednesday night did not stop it being a "very, very special moment".
Richards' first winner as a trainer, while in partnership with Stephen Autridge, came in a 2015 Listed race, while his first success as a solo trainer came with the great Melody Belle in the 2018 Group Two Foxbridge Plate.
While Handsome Rebel's win in the first section of the Pottinger Handicap (1,000m) at Happy Valley may have lacked the lustre of those victories, it certainly matched them in significance.
"I'm very pleased. It's been a long road getting to here," Richards said. "We sort of tried to set it up last week so we had some big chances and managed to finish second, and then we didn't have a lot of luck on Sunday."
"It's good to get the winner," he continued. "A big thank you to everyone at the stable. They've all been working really hard and have done a great job.
"[Assistant trainer Jones Ma Po-chung] has assembled a really good team of people. Obviously, I'm very new here and still learning what it's all about, so they've worked incredibly hard to keep me up to speed."
Richards has been incredibly patient in his maiden Hong Kong season, waiting until the eighth meeting to saddle up his first runners, but he says he never thought about wavering in his approach.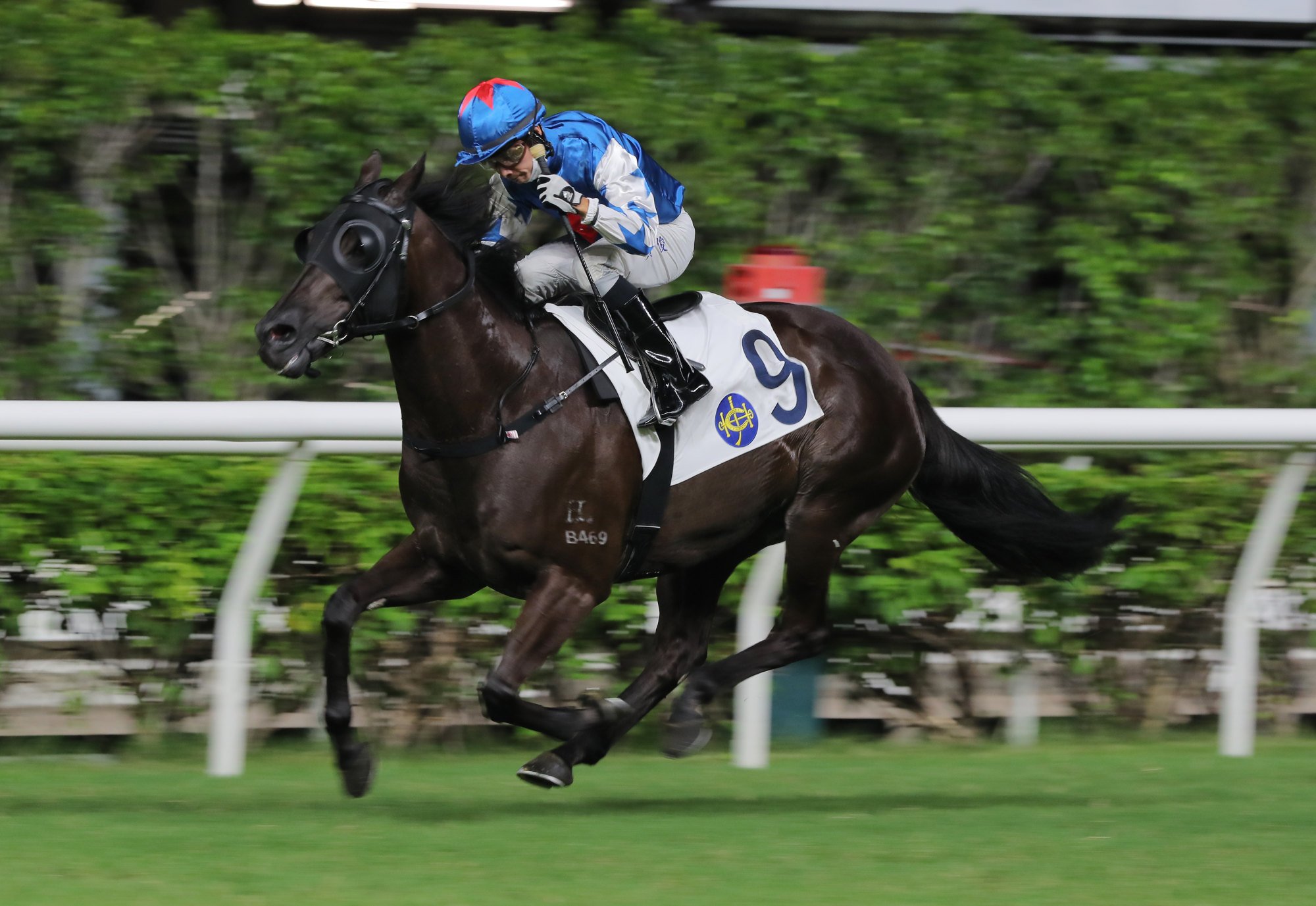 "I was a bit deflated on Sunday when we went to the races and both of them went pretty ordinary," said Richards, who made a flying trip to Sydney this week before returning on Wednesday morning.
"I've been here since May, so it was actually quite good to get away for a couple of days and go down to Sydney for the sale and catch up with some friends.
"Coming back, we didn't really expect too much from the runners tonight, so we didn't come here with the greatest expectations. Thankfully, they've both run well, and hopefully, they'll continue to run well."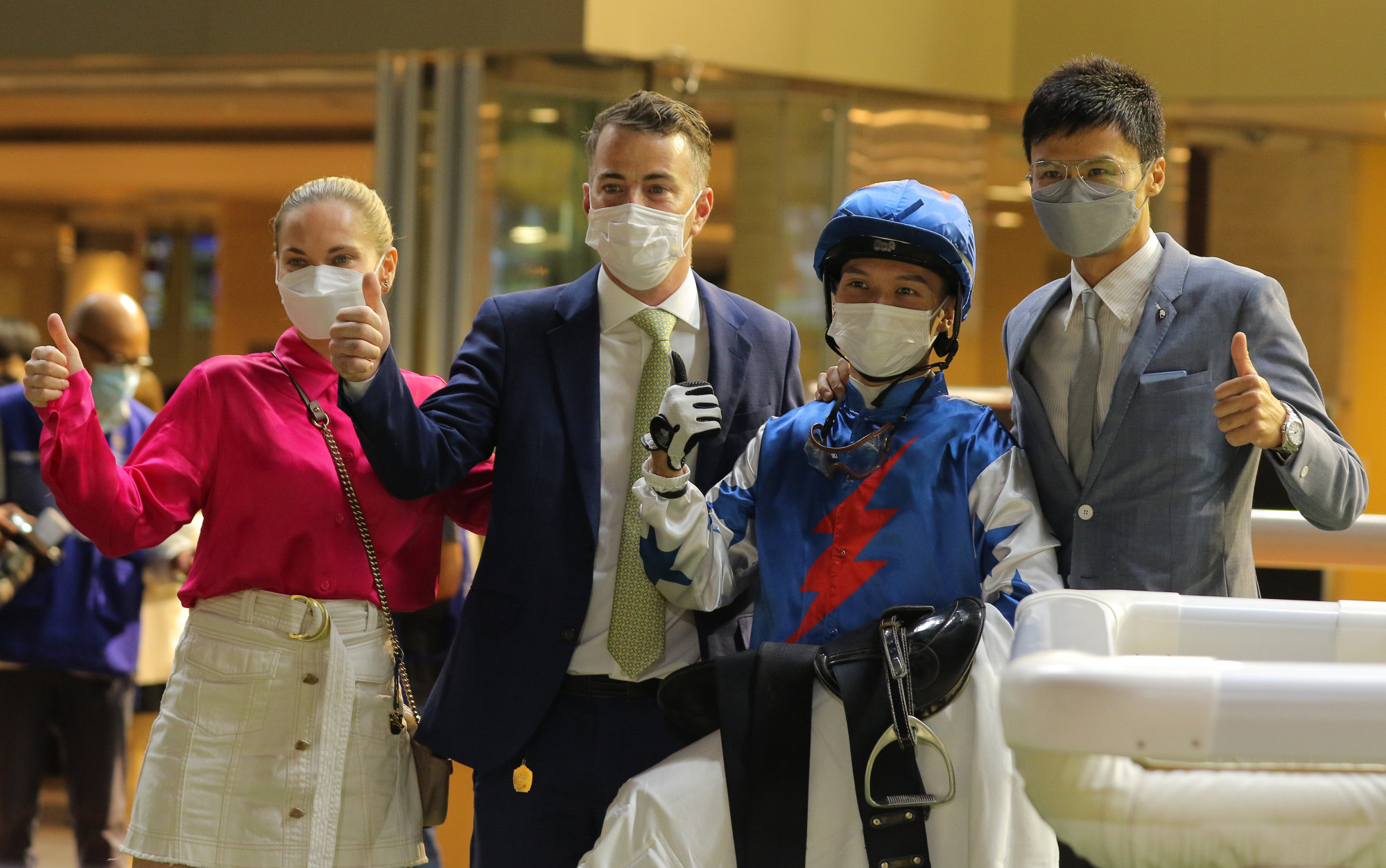 Richards' breakthrough victory came with just his seventh Hong Kong runner and remarkably, it was not the first time he had posed for a winning photo with Handsome Rebel.
The seven-year-old was trained by Richards and Autridge in New Zealand pre-import, winning once from six starts in 2017 and 2018 and finishing fourth in the Group One Manawatu Sires' Produce Stakes.
After 41 Hong Kong runs, Handsome Rebel finally has more wins in the city than he managed in New Zealand after saluting just once in 40 starts for Me Tsui Yu-sak.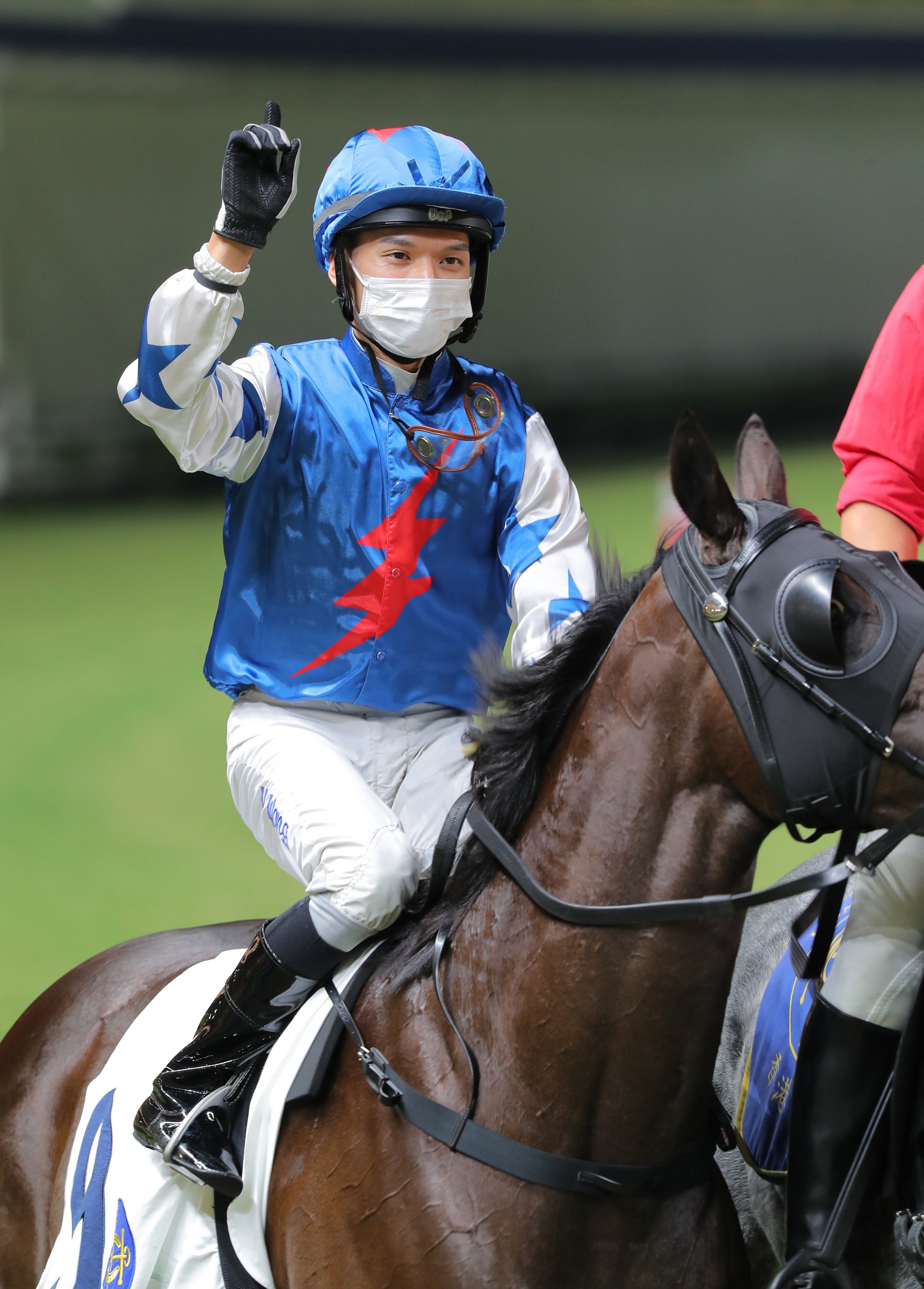 The gelding's victory was also one of significance for jockey Victor Wong Chun, who enjoyed his first visit to the winners' circle since May.
"This horse has improved so much in the summer. Every day in the summer I rode him, and I'm so happy he's improved. I'm very happy to get the ride for Jamie Richards. I must thank him for the ride," Wong said.
Tsui also reached a notable career milestone in a Class Five, notching his 600th winner as a Hong Kong trainer thanks to the effort of Star Of Wuyi in the second section of the Pottinger Handicap.
"Six is my lucky number. It's been an OK start to the season. So far, so good, and I hope I get better and better," Tsui said after his third winner of the campaign.
Elsewhere on the night, Tony Cruz landed a double thanks to the wins of Street Scream and Berlin Tango, while Caspar Fownes saluted with Jumbo Legend and Sugar Sugar to share the training honours.
Silvestre de Sousa and Zac Purton were the jockeys to land braces, while Alfred Chan Ka-hei was another rider to taste success for the first time since May, getting the chocolates aboard Sugar Sugar.