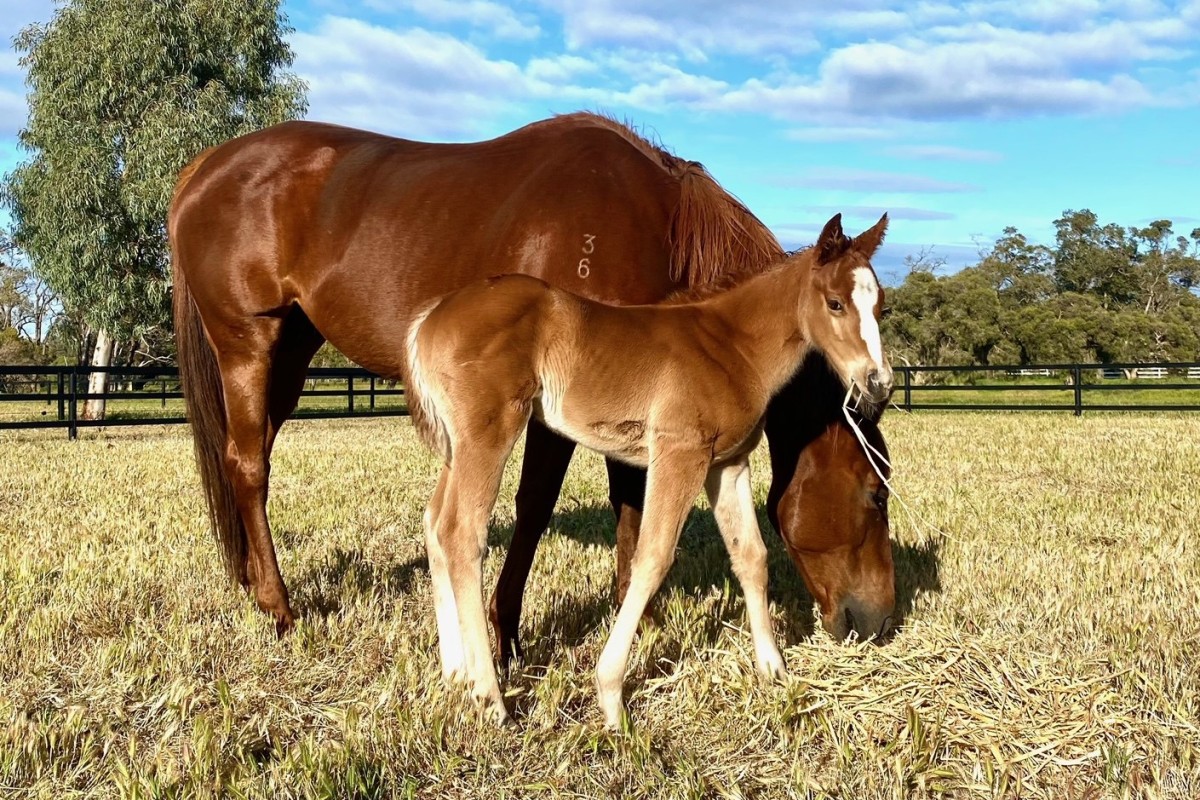 Meet the Australian horseman who will be cheering louder than Tony Cruz or any punter for a Beauty Joy-California Spangle quinella at Sha Tin on Sunday.
His name is Darren McAuliffe, he is the Group One-winning trainer who bred Beauty Joy, and his farm on the outskirts of Perth is home to a three-week-old foal whose pedigree should have Hong Kong owners reaching for their chequebooks.
Last month, on the day California Spangle staked his claim to be Hong Kong racing's next superstar by winning the Group Three Celebration Cup (1,400m), McAuliffe and his wife, Emma, assisted in the safe delivery of a stunning colt by California Spangle's sire out of Beauty Joy's dam.
By Starspangledbanner out of Impressive Jeuney, the foal's value will rocket if California Spangle and Beauty Joy continue their upwards trajectories.
McAuliffe says his decision to send Impressive Jeuney to Starspangledbanner was not a purely commercial one with Hong Kong buyers in mind, but he is happy with the product of his mating call.
"He's the nicest foal she's had. Our intention is to syndicate him internally and race him, but things change and we may end up putting him through a yearling sale or selling him privately because, ultimately, everything is for sale," said McAuliffe, whose Impressive Racing operation he runs with Kevin Berry is one of Australia's premier syndicators.
"Being by Jeune [the David Hayes-trained winner of the 1994 Melbourne Cup], Impressive Jeuney's pedigree is a tricky one to mate. It's an unusual sire line. When you're looking for nicks and crosses that've worked, there are very few examples.
"We wanted some speed and Starspangledbanner was the logical choice. We've sent quite a few mares to him. It fitted, and we liked the match, but it's been more good luck than good management."
A knockabout bloke known throughout the Australian racing industry for his dry sense of humour, McAuliffe added Group One-winning trainer to his impressive resume when Gatting – cricket fans will appreciate the hilarity, on so many levels, of naming the son of Hard Spun and Stubborn after the former England captain – won the 2019 Makybe Diva Stakes (1,600m) at odds of 100-1.
In 2017, Gatting won the Group Two WATC Derby (2,400m) as a green three-year-old. It is a feat McAuliffe thinks Beauty Joy – then named Talladega – would have mirrored if he had not been sold to Hong Kong interests just before its 2020 edition.
"He destroyed Bogart in the Listed JC Roberts Stakes (1,800m) as an immature horse having his fourth start," McAuliffe said.
"He would've won the WATC Derby by a furlong, but that race took place four weeks later and he wasn't ours by that stage. There's no doubt he'd run 2,400m. At what level he'd run 2,400 is another thing. I think his pet trip is 2,000m.
"He's the best horse we've had. He was always immature, and he still shows that in his trials and races in Hong Kong. He does more things wrong than he does right.
"Only elite horses with elite abilities can overcome those things as they rise through the grades.
"That's why we trained him the way we did in Australia. You're better off putting horses in races where they can make mistakes and get away with it, and then they get their confidence from winning."
Not many champion horses debut at Narrogin, but McAuliffe had a plan – an easy kill for his star boy and a private education from Western Australia's top jockey, William Pike.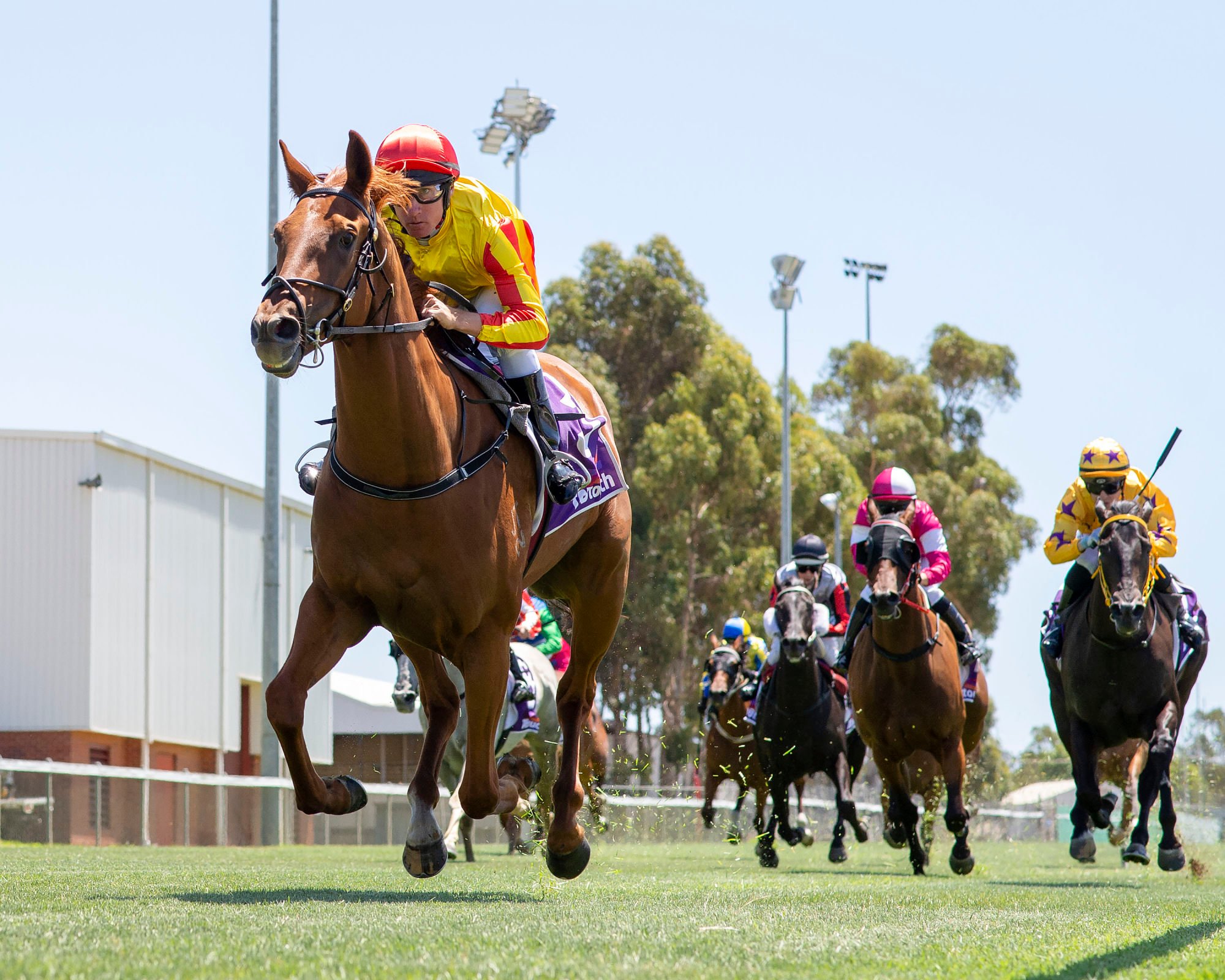 "He had the four starts here in WA for four wins. It was a nice, gentle progression. Patience is a virtue when training horses," McAuliffe said.
"Unfortunately, when he arrived in Hong Kong, he was thrown in the deep end and probably pushed too hard.
"But it's great to watch him in the care of Tony Cruz. He's been extremely patient with him. It's been very pleasurable to watch from afar."
McAuliffe fears Cruz may regret booking a jockey who has never sat on Beauty Joy previously – "a recipe for disaster in my book" – but believes gate 14 is a blessing in disguise for Luke Currie and his beloved horse, who is seeking his fourth win in a row.
With no Impressive Racing horses declared to run at Kalgoorlie on Sunday, McAuliffe will be dressed casually – you would not find a bow tie in his wardrobe – watching the Group Two Oriental Watch Sha Tin Trophy (1,600m) in his home's living room.
McAuliffe and another five members of Beauty Joy's original ownership group are hoping to see him compete live during December's Hong Kong International Races.
"Me, Emma, Kim and Chelsea Sheppard, Craig Perkins and Sue Carroll are intending to travel from Perth to Hong Kong if he gets to the international races," McAuliffe said.
"It'll be nice to see him again and give him a pat, if the opportunity arises. I'm really, really excited. He means the world to me because I raised him from a foal.
"It was very, very hard to let him go. Even after the money is in the bank, you still sort of regret it, but it was a business decision."
McAuliffe is hoping the horse formerly known as Talladega does the business at Sha Tin on Sunday and all season long. Because to quote Ricky Bobby, if you ain't first, you're last.