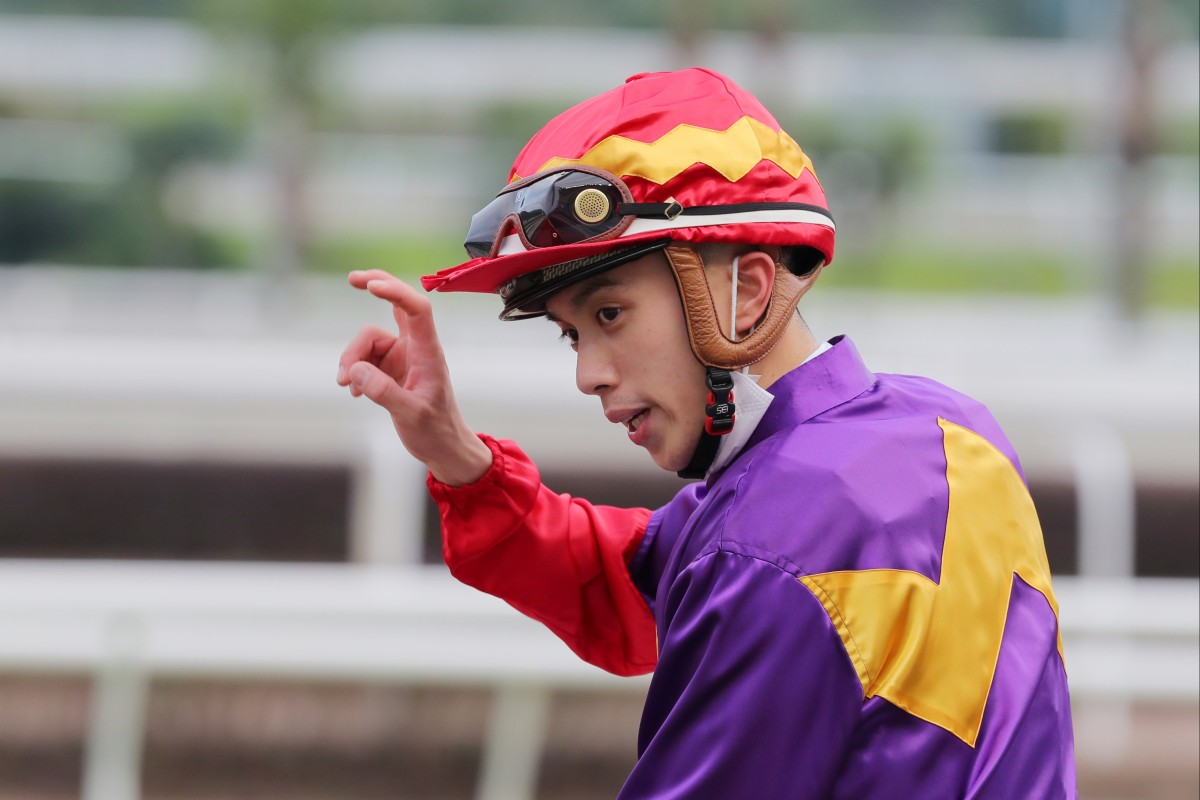 Apprentice jockey Angus Chung Yik-lai enjoyed "the best day of my career" at Sha Tin on Saturday, his first Hong Kong double coming aboard a three year-old debutant who almost set a class record and a six-year-old veteran who established a new mark.
Chung made all on Tony Cruz-trained newcomer Superb Capitalist in the Class Four Panashop Handicap (1,200m) and did likewise aboard Frankie Lor Fu-chuen-prepared horse True Legend in the Class Three Panasonic Mini Ice Food Freezer Handicap (1,650m).
Superb Capitalist's winning time of 68.42 seconds was the second-fastest Class Four victory over Sha Tin's 1,200m in the past 18 years, quicker than all bar Master Eight's 68.40 seconds two seasons ago.
True Legend stopped the Longines-sponsored Sha Tin clock at 96.79 seconds, eight one-hundredths of a second faster than Hongkong Great's 1,650m time in Class Three company, also a couple of campaigns back.
"I'd say it's the best day of my career," said Chung, whose Sha Tin double puts him level with another rider with South Australian experience, Matthew Poon Ming-fai, on eight wins this term.
However, Chung thought he should have equalled his personal best for victories at a meeting, which he set when he posted three wins at the Hawker track in South Australia's outback two and a half years ago.
"Circuit Stellar – that was painful," said Chung of his ride in Class One Panasonic Cup (1,400m).
"I made a couple of mistakes. I got into the wrong position early, and I made the wrong decision at the top of the straight. I should've won that race."
Chung did not make a wrong move aboard either Superb Capitalist or True Legend, though, with both horses winning their respective events by wide margins.
Particularly eye-catching was Superb Capitalist's four-and-a-half-length victory in his first race, which punters backed him into $1.45 to win.
"He's a good horse. I expected him to win. I was pretty confident before the race. I think he can do a bit more in the future," said Chung, who rode Superb Capitalist in both of his trial triumphs leading into his impressive demolition job.
Master trainer Cruz, to whom Chung is indentured, thought the apprentice jockey's weight allowance contributed to Superb Capitalist's superb debut.
"He's got ability. He's a young and improving horse, and I'm very keen to run him at this course and distance. I think the 10-pound claim really helped him run the time he did," said Cruz, who leads this season's trainers' championship on 16 victories.
Superb Capitalist's 68.42 seconds was five one-hundredths of a second quicker than the time California Spangle clocked on his first crack at Sha Tin's 1,200m, and that was on his second appearance.