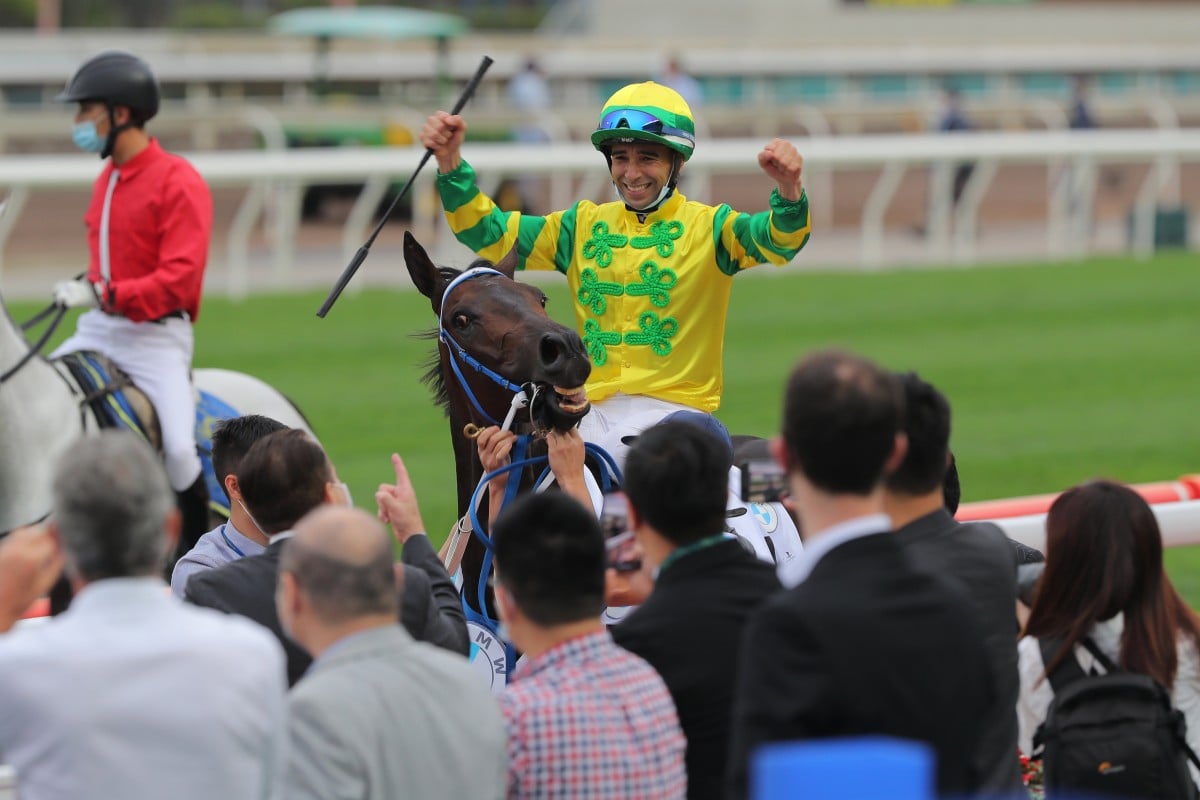 Joao Moreira has handed in his Hong Kong licence and is planning a global farewell tour beginning at Sha Tin next month.
The Brazilian has been recuperating in his home country since undergoing platelet-rich plasma therapy on his troublesome left hip in September, and he has not ridden since the Happy Valley meeting on September 21.
Moreira has spoken previously about the mental toll of being a jockey in Hong Kong, especially throughout the coronavirus pandemic, which involved months of brutal lockdowns earlier this year for those inside the Jockey Club's "racing bubble".
He has also outlined the mental stress that came with being alone in Hong Kong after his family returned to Brazil in June, citing it as one of the predominant factors behind his decision to move home.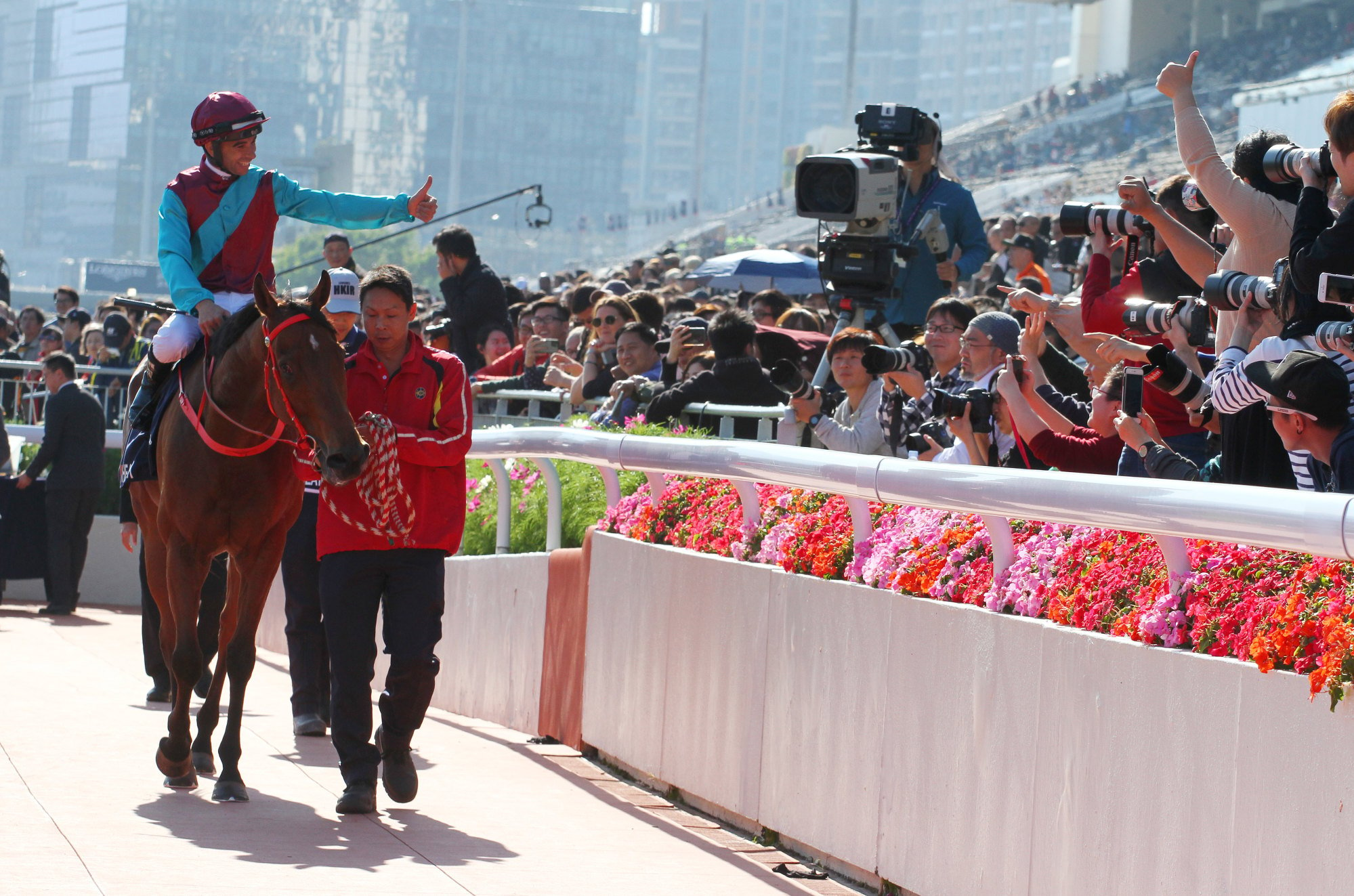 "I appreciate everything Hong Kong has done for me, and I'm not leaving with any bad feelings in mind," the 39-year-old told the Post.
"Overall, Hong Kong has contributed to my life so positively, but I'm dealing with some physical and personal problems. Unfortunately, some changes had to be made and that includes me not being based in Hong Kong any more."
Moreira is planning to ride at next month's Longines Hong Kong International Races, committing to partner Japanese gallopers Resistencia and Lei Papale, and he is looking forward to giving back to the people who have been there throughout his journey.
"I want to make sure that when I get back there I can show my appreciation for all the support I've got and for all the happy memories that I'll be keeping in my mind and in my heart," he said.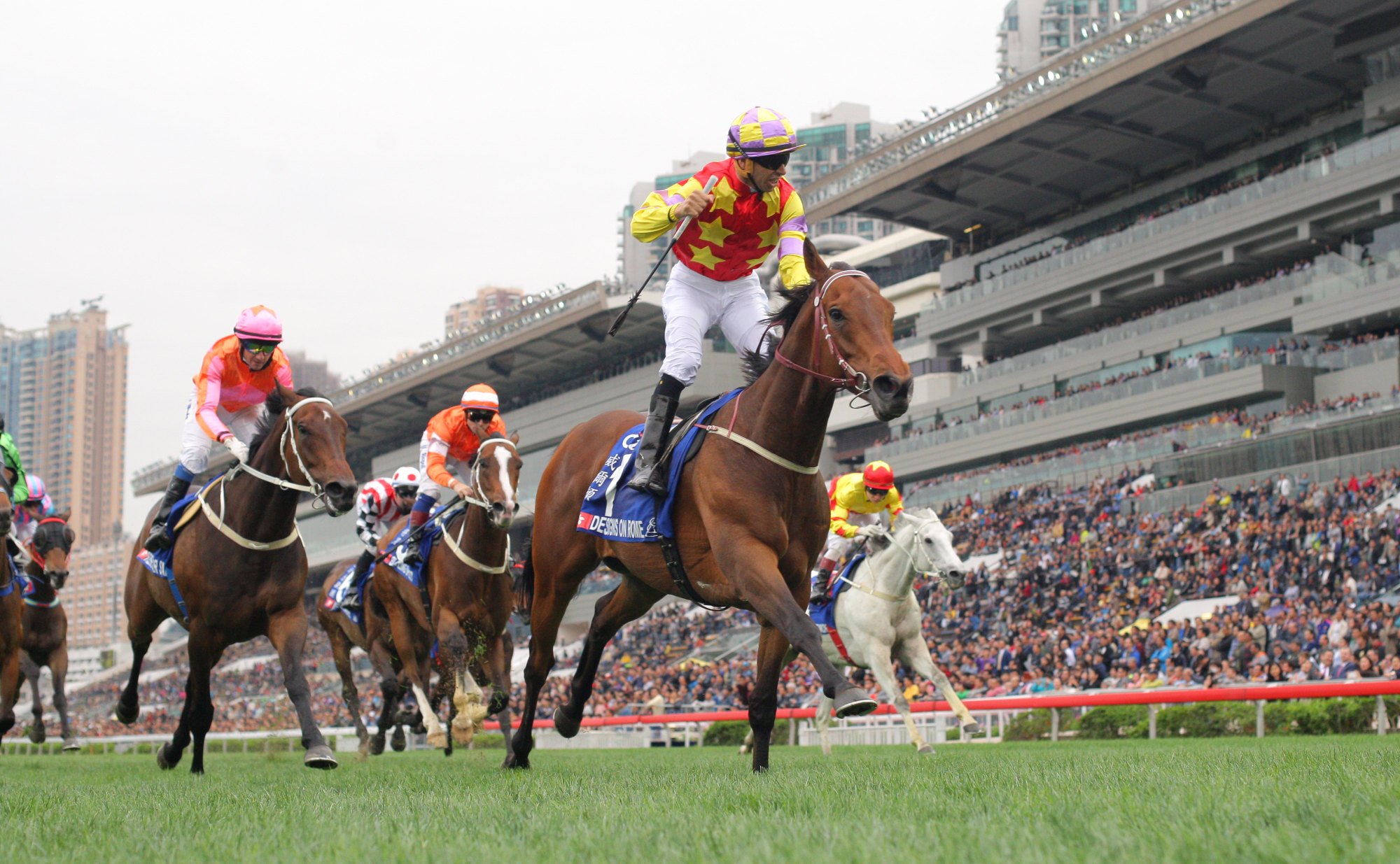 "I took this opportunity to set up a farewell and express a little bit of love. Not only to those people who helped me out, but also to the club, the public and everyone else who has contributed to my success in Hong Kong. I want a proper ending because the way I left a few months ago is not how I want it to end in Hong Kong."
Moreira admits his hip treatment has not been as effective as he hoped it would be, and that persisting with his career could have long-term ramifications.
"I was told by the doctors that if I wasn't really keen to keep facing this pain, I should consider retiring," Moreira said.
"I've done my very best to get rid of this. I've spent weeks training and pushing myself to see if I could get better. I would say I improved but too little for me to say it was very effective."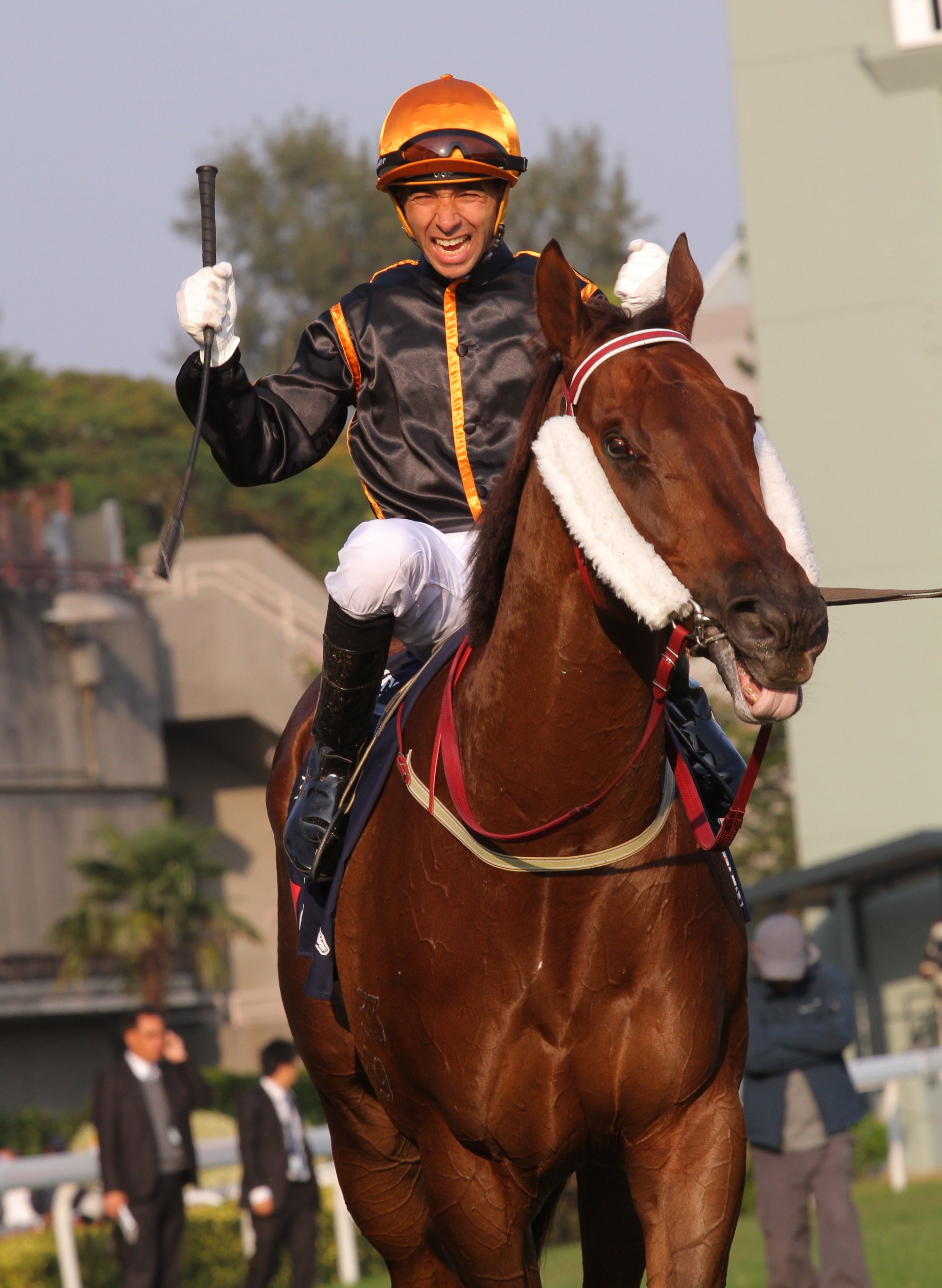 With that in mind, Moreira wants to spend 2023 saying goodbye to the sport he loves with stints in the likes of Australia, Japan, Europe, and of course, at home in Brazil.
"It's a very tough call to retire right away, so I intend to ride for a very short stint – maybe a few months, maybe six months," Moreira said.
"I want to be travelling a little bit around the world, something Hong Kong wasn't allowing me to do. If I want to ride for six more months, being based in Hong Kong means I can't travel anywhere.
"If I go back there and finish the season, and then I want to travel around the world and ride in different places, that means I'd have to ride for another year. I'm not sure I want to do that because the pain I've been going through is too great."
Moreira, who has 1,234 Hong Kong winners and four jockeys' premierships, confirmed he will ride at two race meetings in Sao Paulo before his Sha Tin return on December 11.