He has made Happy Valley his playground for the past decade, and now Zac Purton is officially the most successful jockey to ever grace the hallowed turf at the iconic inner-city circuit.
Purton's victory aboard the Benno Yung Tin-pang-trained Amazing Rocky on Wednesday night was his 573rd at Happy Valley, moving him past one-time fierce rival Douglas Whyte's mark of 572.
"It feels good, of course. All it does, though, is illustrate how lucky I've been here in Hong Kong," Purton said.
"I've been given a lot of opportunities. I've received a lot of support. Obviously, I've been able to make the most of that, and I've been able to have results, which have given me more opportunities.
"It's very satisfying. It's another little milestone to tick off. It's something I'll be proud of."
Purton has long been making his rivals look silly with slicing home-straight runs and daring mid-race moves at Happy Valley, saying he embraces the challenges the unique venue presents.
"I enjoy riding here, and that obviously helps. I like the tight nature of the track and the competitive racing," Purton said.
"I like riding for luck and coming between horses. At the end of the day, you need to be on the right horse that's able to handle the track.
"I need to thank all the trainers who have prepared the horses as well as they have to give me those chances. Hopefully, I can continue to get them."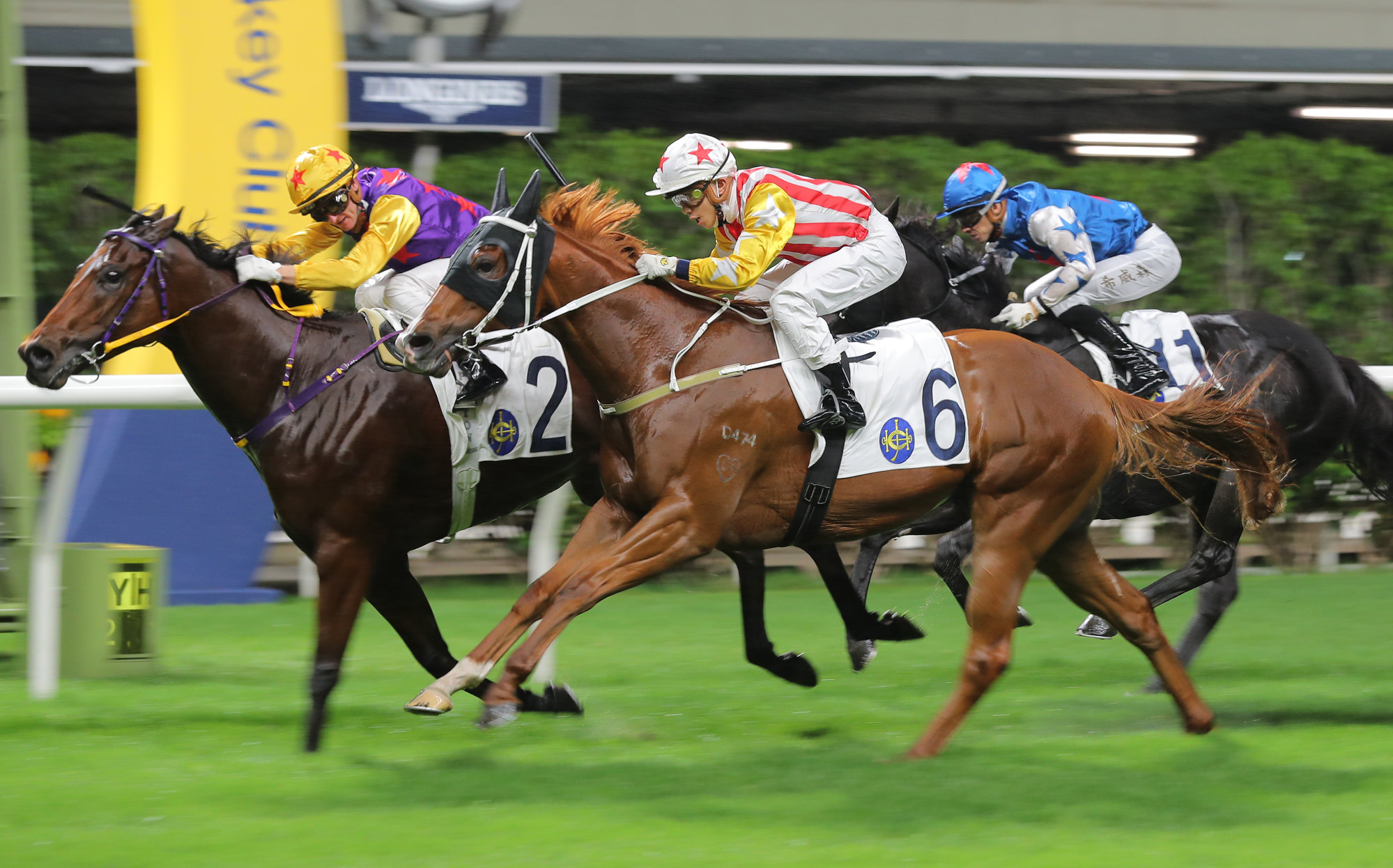 After ticking off Wednesday night's milestone, Purton pondered what else might be achievable.
He has made Joao Moreira's single-season record of 170 winners his target this campaign and despite repeated talk of his future, he has not completely ruled out a push for Whyte's all-time Hong Kong record of 1,813 victories.
Purton, who brought to an end Whyte's remarkable run of 13 straight premierships with his 2013-14 title win, has 1,477 victories to his name after a completing a midweek double aboard Beauty Tycoon.
"I've got a few [goals]. I'd like to win some more international races, the Hong Kong Derby, the championship and see how many winners I can ride in a season. They're all things to worry about as they come along but, day in day out, I try to keep riding winners," Purton said.
Purton will lead the Hong Kong charge in next month's International Jockeys' Championship and will do so alongside Vincent Ho Chak-yiu, Silvestre de Sousa and Matthew Chadwick.
While Purton, Ho and De Sousa had their spots sewn up heading into the final qualifying meeting, Chadwick had to protect his two-win lead over Lyle Hewitson and Luke Ferraris.
While Chadwick went winless and Hewitson snared a double thanks to victories aboard Sunny Delight and Exceptional Nice, the star local jockey held on as a result of having more seconds than the South African rider.
Sunny Delight was the first of a double for trainer Danny Shum Chap-shing, with HK$7 millon Hong Kong International Sale graduate Nordic Dragon saluting on debut in the Class Four Ngau Chi Wan Handicap (1,200m) to round out his brace.
"He's a nice horse. He was very impressive. I'll start him again here and let him get more confidence, and then I'll move him to Sha Tin," Shum said.
Nordic Dragon also rung up a double for Ho after his earlier win aboard Theta Hedge, and, like Shum, the jockey walked away impressed.
"He's a lovely horse. The race was good. He broke from the gates and took a few strides to pick up and travelled nicely by himself, and he got the job done. He was very concentrated," Ho said of Nordic Dragon.