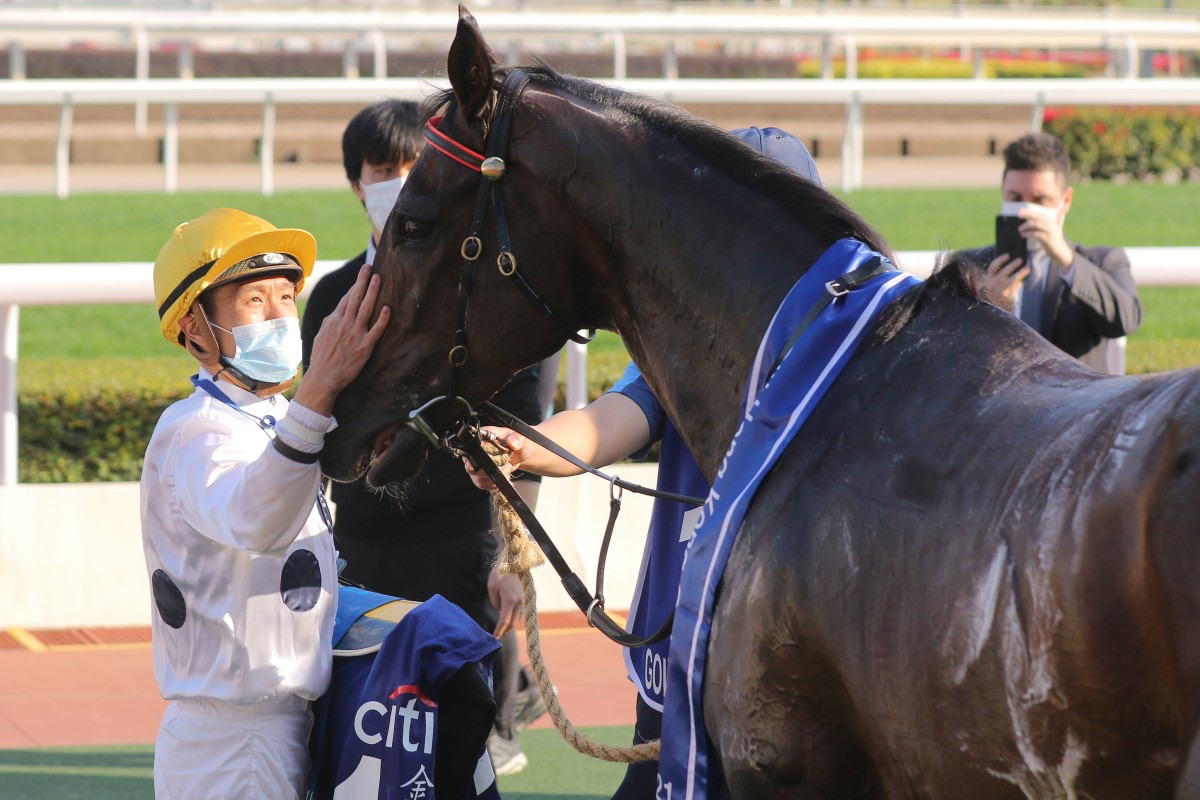 It was a connection he felt with all animals that led Vincent Ho Chak-yiu to becoming a jockey. It was the bond he formed with one that changed his life forever.
As the Francis Lui Kin-wai-trained Golden Sixty lines up looking to win his third consecutive Group One Hong Kong Mile next Sunday, Ho will be up there in the saddle, looking to help the horse on to history.
He has been there for the past two editions of the HK$30 million race – and three wins would equal the great Good Ba Ba for the most ever in the contest.
Ho has also been there for all 22 of the seven-year-old galloper's record number of victories here in Hong Kong, for an unprecedented HK$116,250,600 in prize money.
🏆The Hong Kong Mile (G1)
1.600 m, 25.000.000 HKD, for 3yo+
🇭🇰Sha Tin

Golden Sixty (AUS)
(5G Medaglia D'oro - Gaudeamus, by Distorted Humor)
J : C. Y. Ho
T : K.-W. Lui
O : Stanley Chan Ka Leung
B : Asco International Pty Ltd, Qld pic.twitter.com/SSRsiitAXt

— 𝙒𝙤𝙧𝙡𝙙𝙍𝙖𝙘𝙞𝙣𝙜 (@WorldRacing1) December 13, 2020
But there's more going on here than the accumulation of those records, and of that cash collected. There's that connection, and how much it obviously means to Ho, which quickly becomes clear as he sits down in front of you and he starts to quietly reflect on his journey so far.
"I'm really grateful that Golden Sixty came along, and the owner [Stanley Chan Ka-leung] and the trainer really support me," says Ho. "This is the horse that has changed everything for me, as a jockey and in life.
"When I get on him you can tell he is something special and that is something I think it is important to share with the whole of Hong Kong. Golden Sixty no doubt made me a better jockey, and recognised around the globe. He has given me memories I will have for my whole life."
Ho and Golden Sixty were first officially thrown together for a gallop on the Sha Tin dirt on January 15, 2019. Ho says quickly he had a feeling the horse might be something special. It seems Golden Sixty was soon to form the same opinion.
"When he was young he was more gentle when he was in his box, but once he started to know he was something different, started to win, he's become very protective of his box. Only a few people, like me and one or two from the stable, can go in," reveals Ho.
"But he is actually a lovely, gentle horse. I think he just pretends to be the king, but he's got a gentle heart. When the stable is quiet and I go in, he lets me brush him. I think he just doesn't want anyone to know that I do."
Ho's origin story is so completely and uniquely "of Hong Kong" that it demands retelling. The now 32-year-old was raised in Clear Water Bay, by a family that had no previous connection with sport of any nature.
But Ho says his father noticed he had sired a son who was – unusually for this city – comfortable around animals, and suggested – when the lad was 13 – that he might like to try out the Jockey Club equestrian riding school at Pok Fu Lam.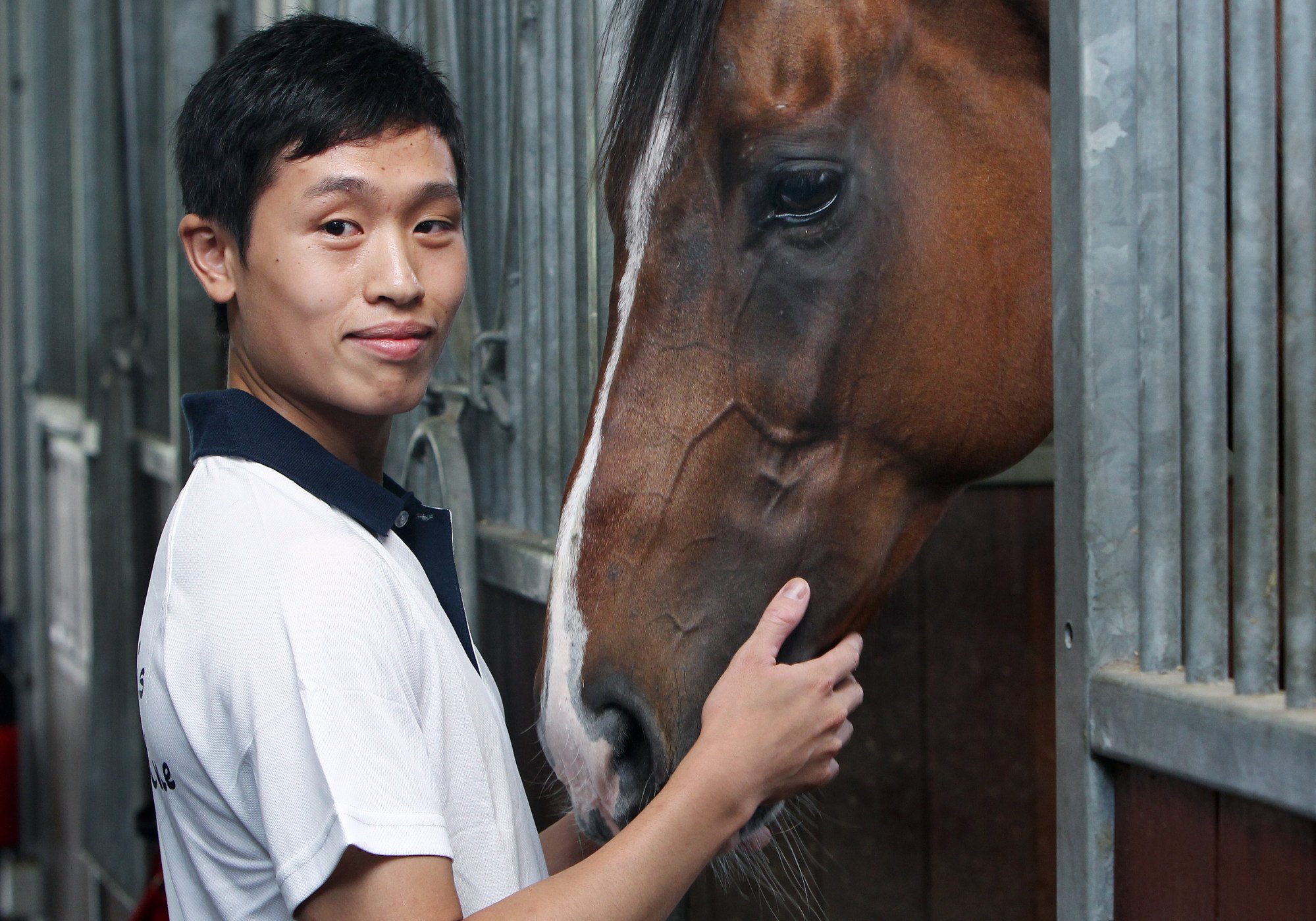 "We don't have farms here like overseas," says Ho. "So a lot of kids in Hong Kong, they're scared of animals. A lot of parents don't like dogs or even small animals.
"But I grew up sort of in the countryside, and with animals. So when I went to riding school and had my first lesson, it just felt natural. The connection you have with a horse is just great.
"There are ways a horse will tell you things, not through talking of course, but you learn from them every day. Every single one has its own character, and you learn about them every day. That's really one of the main things that I love about riding."
Ho saw limited opportunities in show jumping and so the equestrian game's loss was the gain of the Jockey Club's Apprentice Jockeys' School.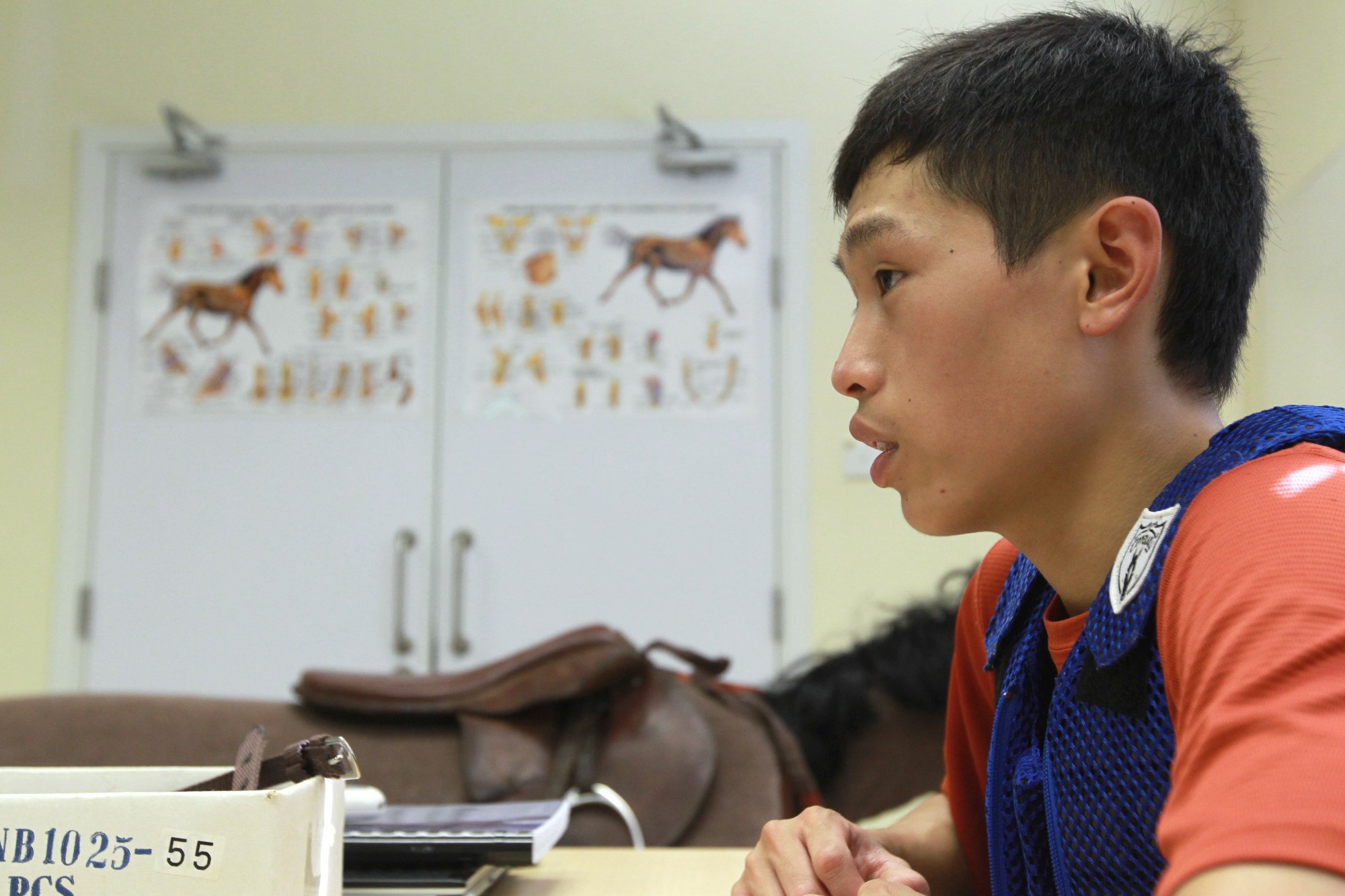 Ho followed a path that led him to Australia as an apprentice – where he says he struggled to adapt and to win – and then to the stable of Lance O'Sullivan in New Zealand.
Ho first really started developing, he says, thanks to the influence of the trainer – himself a former champion jockey – and to the advice and guidance he was given by the likes of fellow hoops Opie Bosson and James McDonald.
"Lance would sit down after racing and watch video with me," says Ho. "And some of those really great jockeys would talk to me and that made me improve a lot.
"I came back to racing in Hong Kong and I knew I was better. Those times were crucial and tough, but when I look back, it was something that I really needed."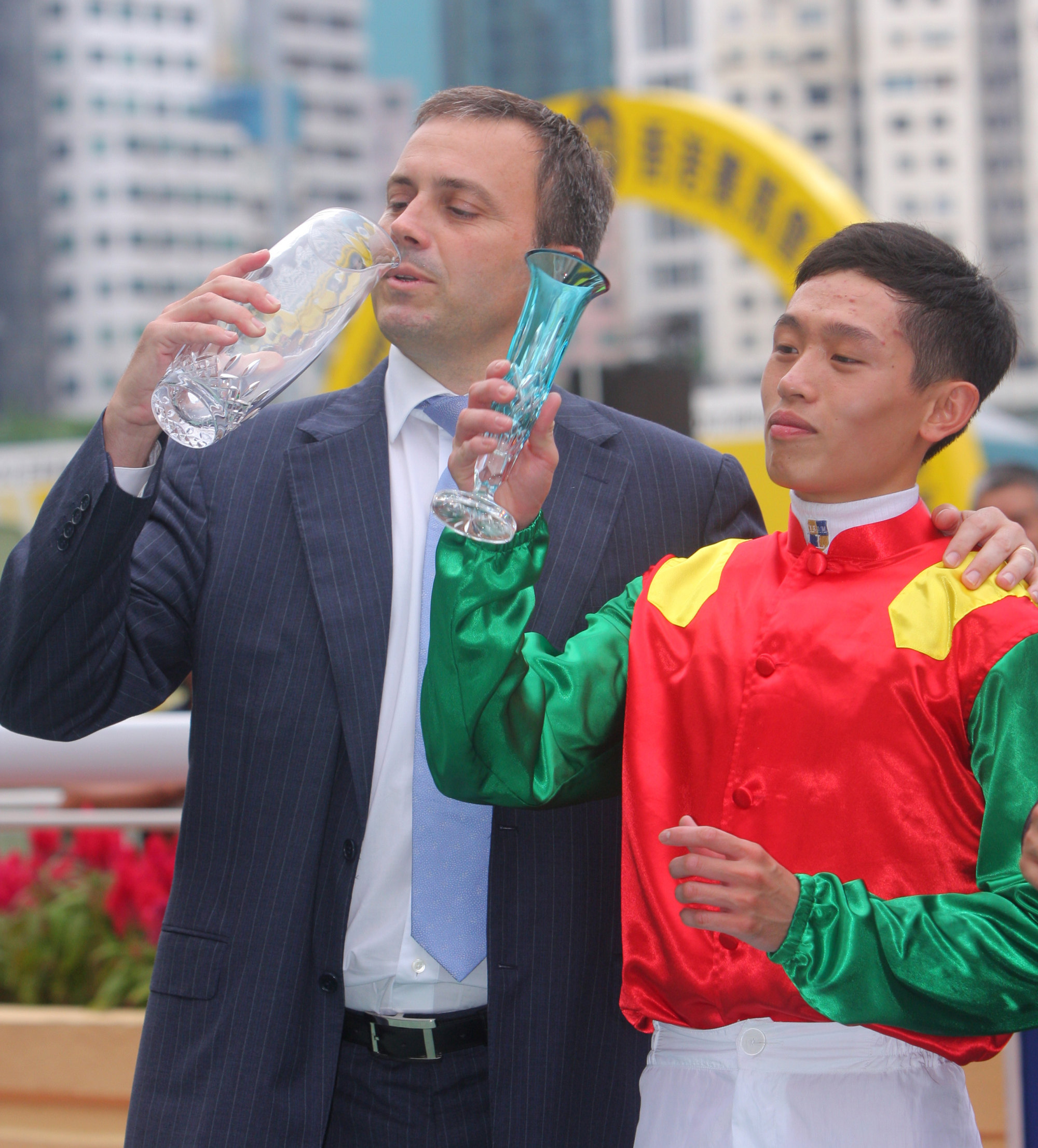 Then there was the influence of the Fownes family in Hong Kong, through the vastly experienced trainer Lawrie, who died in 2015, and son Caspar, who's now won four trainers' titles.
"The whole family treated me as one of their own," says Ho. "Mr Fownes told me to always be confident, to trust myself. They were an example – to be hard-working and to keep learning, even when I made mistakes."
Ho was Hong Kong's champion apprentice in 2010-11 but then saw his career shift into season after season of solid but not spectacular results.
In 2018 Ho decided a shake-up was needed. He stepped outside his comfort zone and a summer stint in the United Kingdom with Mark Johnston had him returning to Hong Kong full of renewed confidence – and soon receiving word that there was a new horse in town, and Lui and Chan were keen to give him the ride.
And so no conversation with Ho can stray too far, for too long, from Golden Sixty – a fact Ho's happy to acknowledge.
The horse's success has thrust Ho into the limelight – from being seen as one of the pack to among the leaders in the field here – but it also brought all the pressures that being involved with a champion racehorse can bring.
Earlier this year saw the vultures circling Ho, after Golden Sixty had run two placings and had seen his run of 16 wins broken.
The perception was that maybe the jockey had produced the horse too late in both his second in January's Stewards' Cup (1,600m) and when running home for third in February's Gold Cup (2,000m).
Ho had admitted to feeling the heat, but there's been three straight Group wins since. Now the memories of the Hong Kong Mile win last year return – and we recall one of the great international day rides of all time, as Ho speared Golden Sixty through the field with around 300m left, and the Sha Tin grandstand rose as one.
"It was a very emotional race," says Ho. "Riding here is like nowhere else in the world as the pressure never lets up. You are in the spotlight every day but I love that pressure, and the challenges it brings.
"The best thing last year is I felt Golden Sixty really enjoyed it as well. You walk back and look at the crowds that cheer for him and for me, and what I felt is that he knew. He knew it was for him and I could feel that he really does enjoy that."
And now Ho sits here relaxed and looking forward to the big day, a week from now, when the world of racing will again turn its collective gaze to Sha Tin and to a jockey and a horse who's story – and connection – really is something special.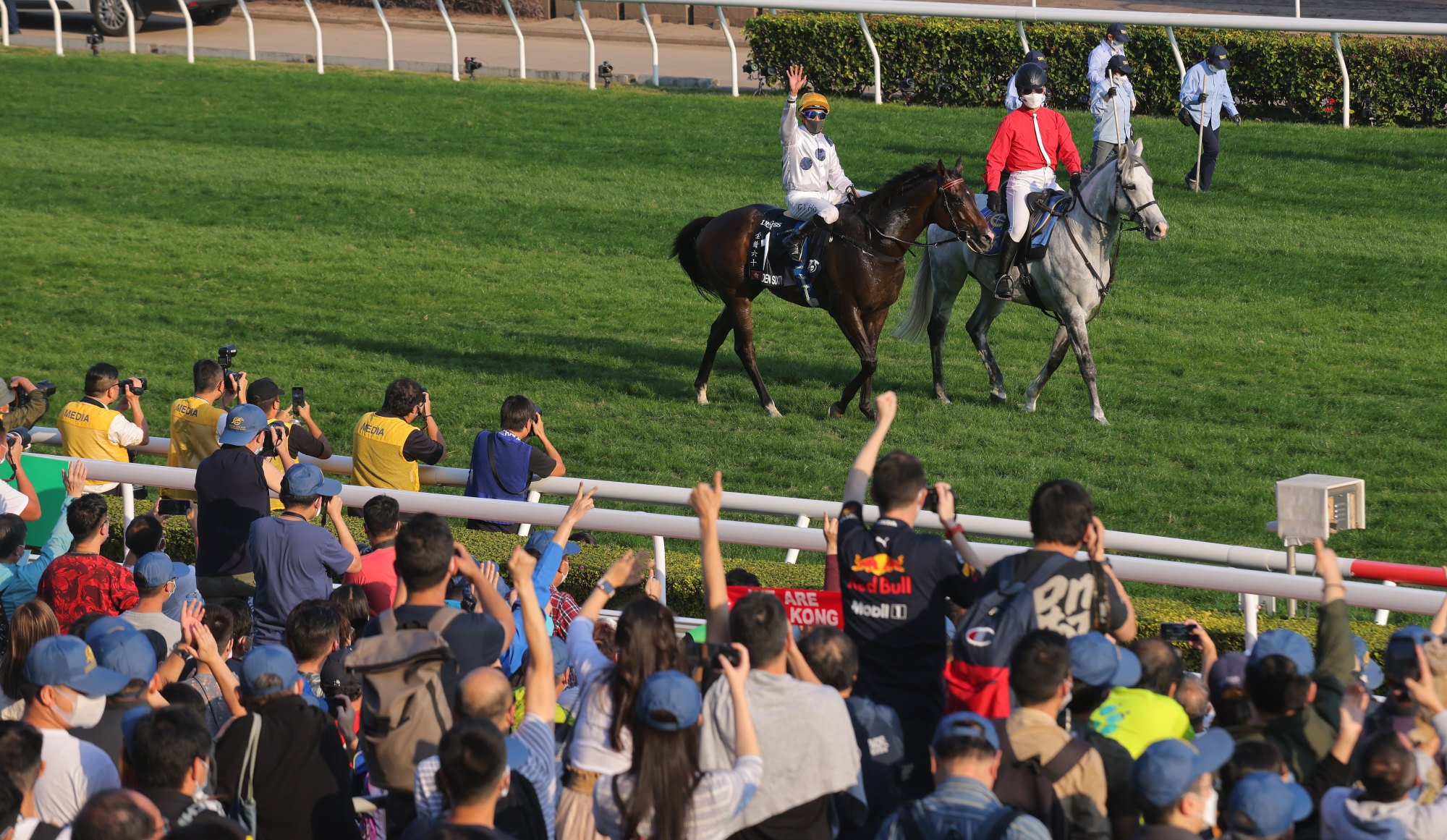 In the years since they got together, Ho has developed into an elite jockey, winner of three straight Tony Cruz Awards for best local rider and now comfortably sitting second in the premiership behind the champion that is Australia's Zac Purton. Still, Ho wants more.
"I'm just a local boy," says Ho. "We local boys don't have too many opportunities to be on top horses like this. It's only because Francis and Mr Chan gave me the opportunity.
"They have trusted me, and the whole crowd is always behind us. Even Golden Sixty can feel it. So that just makes me want to do my best, to give joy back to the public.
"There are always new challenges and challengers but he still loves it, and of course I still love it, and we are ready for December once again."