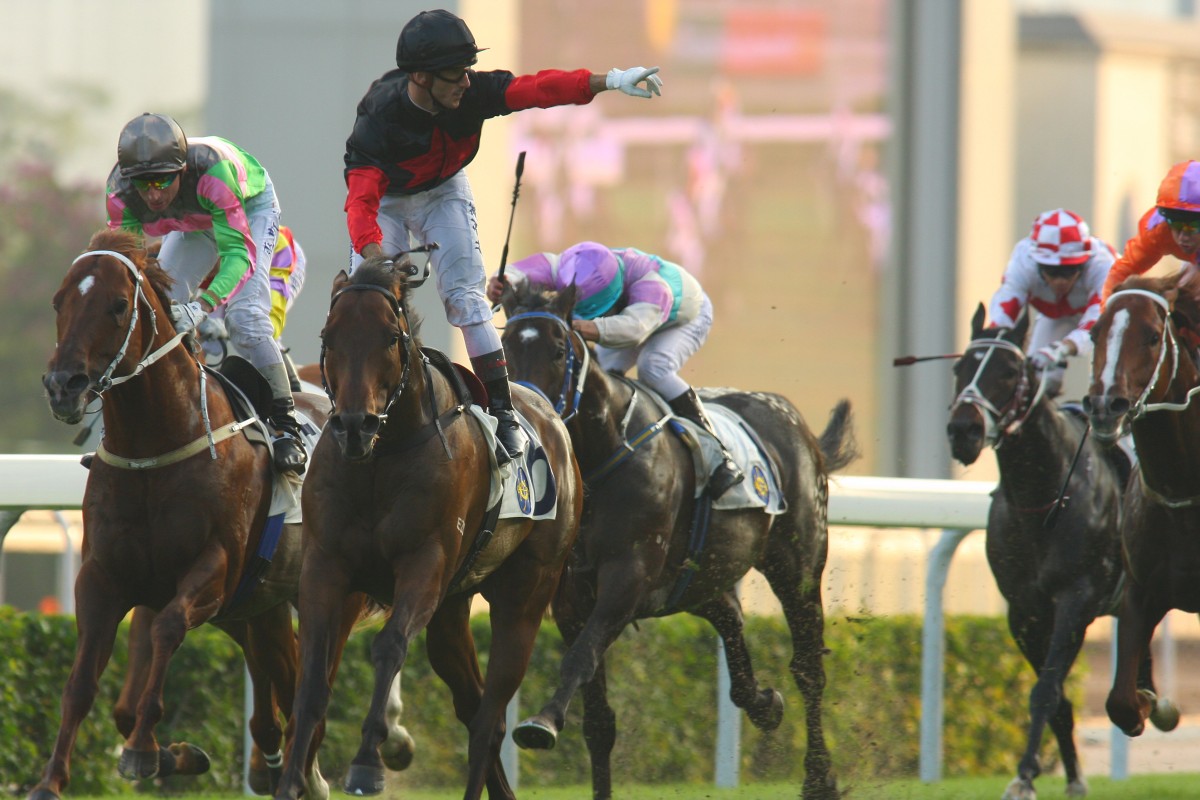 On Sundays, on the opposite side of the world, you'll now find Olivier Doleuze as far removed from the din of Sha Tin as one can get.
Settled happily into retirement, the Frenchman says his weekends at this time of the year are spent skiing.
Doleuze has also recently released a book on nutrition as he splits family time in the south of France with exploring new opportunities after moving on from the game that gave him "everything".
But you can't escape your past. And all it really takes to get the 50-year-old wandering happily backwards through time is the mention of his old mate Good Ba Ba, and their feats in Hong Kong.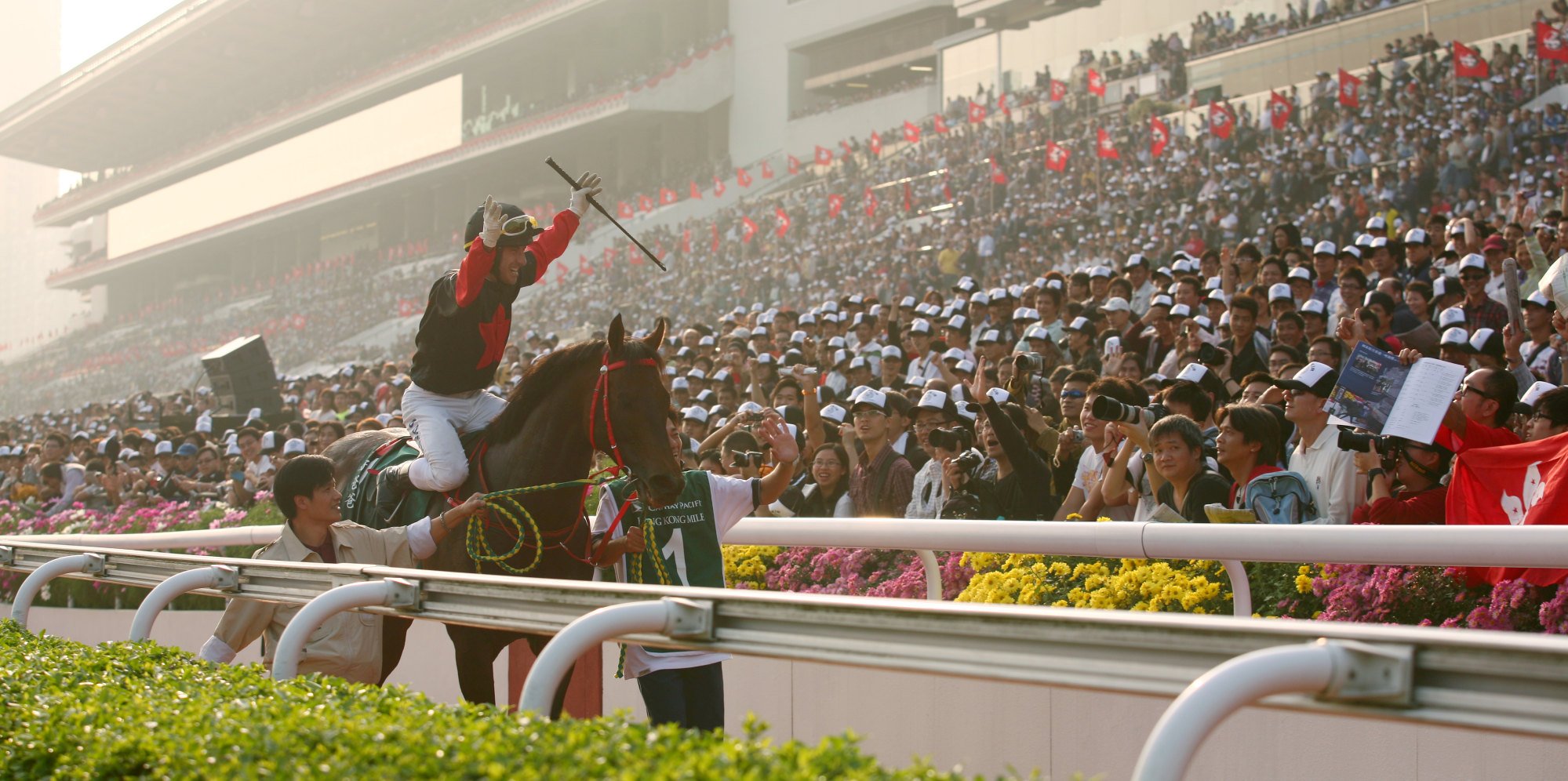 "It was difficult when everything stopped because you are used to being right in front of 30,000 people every race day and then you are in the middle of nowhere in the forest, on your own, and then you realise that part of your life is over," Doleuze explains.
"You know in my house I don't even have one racing photo. It's like I had never been a jockey before. But all my memories are inside my mind and I live with them every day.
"My life is something I can't explain," he continues. "It's like I have had an angel above my head. Everything in my life changed when I came to Hong Kong, and it changed again when I started riding Good Ba Ba."
Doleuze was in the saddle for two of the great horse's record three consecutive wins in the Hong Kong Mile in 2007, 2008 and 2009 – an unrivalled feat the city's current hero Golden Sixty will attempt to match next Sunday.
"I rode the horse for the first time in 2007 and he was on the rise. But when he came back the next season he was a revelation," explains Doleuze. "He was a beauty to ride, such a nice horse, he didn't pull.
"You just had to give him some freedom at the start because he never liked it if you pushed him too hard. My job was to make sure he had a clear run and no interference and just let him prove how good he was. When he hit his stride, I didn't have to worry."
These days, Good Ba Ba doesn't have a worry either.
The ageing champion is whiling away his time at the Living Legends property outside Melbourne, Australia, and he's treated to freshly cut carrots from the Hong Kong fans who still pop in to pay their respects.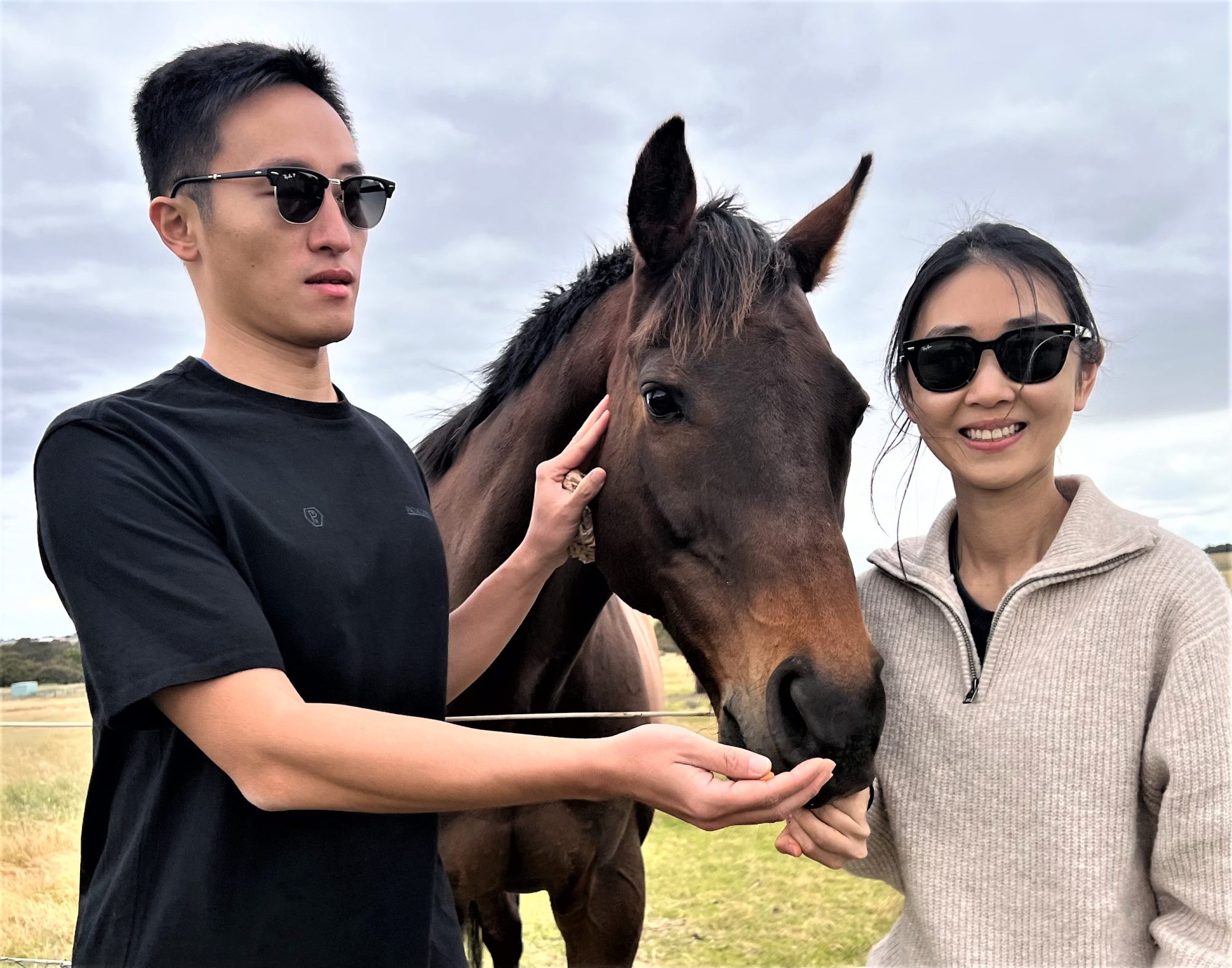 There might be a lazy gallop around the paddock the now 20-year-old shares with another of our superstars – fellow international day hero California Memory, winner of the Hong Kong Cup in 2011 and 2012 – but mostly you'd expect nothing more strenuous out of Good Ba Ba's Sundays than a pick at some grass, with maybe the odd side-eye thrown towards the local mob of kangaroos.
It's no more than the horse deserves given his heroics here, including those record three straight Hong Kong Miles captured on the way to a record of 16-5-4 and lifetime earnings of just over HK$59 million from 46 starts.
It's the last of those Mile wins we want to focus on today because the telling of the story speaks volumes about the characters involved and, in its own way, about what true champions are made of.
By that stage of his career, there was no disputing Good Ba Ba's position among the city's all-time greats – as well as the previous two Hong Kong Miles, he collected – among other trophies – two Stewards' Cups and a Champions Mile.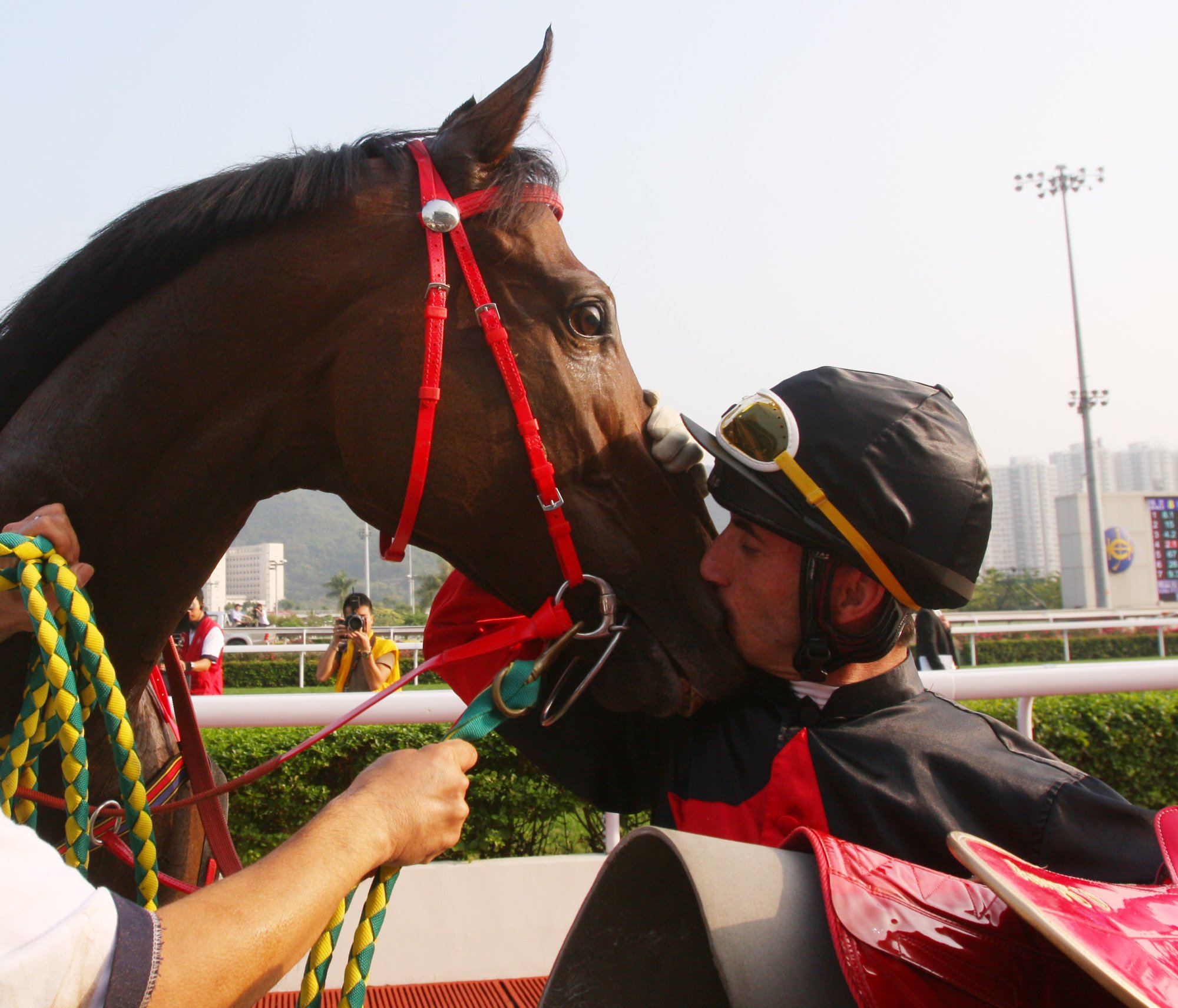 But age was against the horse, as was a rising generation of stars including John Moore's one-two punch of Able One and the favourite for the race, Happy Zero.
Incredibly, Doleuze had actually lost the ride the previous year, despite already being up for eight of Good Ba Ba's wins, including a run of five straight in 2007-08.
"[In 2008] I was in the jockeys room watching Christophe [Soumillon] ride him in the Mile, and he rode him perfectly," says Doleuze. "To lose a ride is always difficult. To lose the ride on the best horse I had ever ridden was almost unbearable. I thought to myself, 'I only wish for one thing and that is that next year I get back on the horse'."
Then the chance came. Owner John Yuen Se-kit had moved the horse from Andreas Schutz to Derek Cruz after the 2008-09 season and he'd obviously decided in the process to reunite the old combination.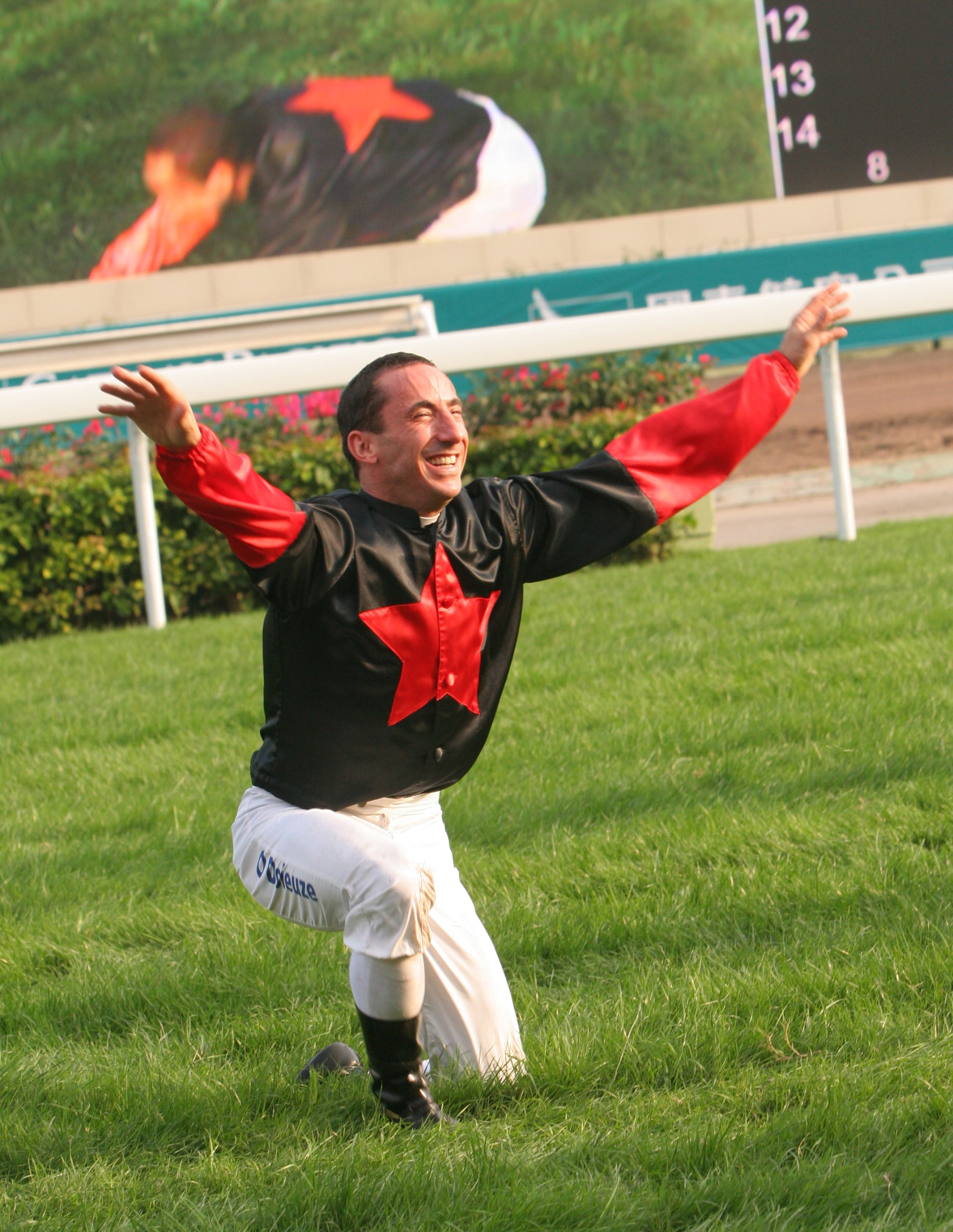 "Of course I said yes. Immediately," says Doleuze. "But when I rode him again I thought maybe he was not at his prime any more. I knew he was still Good Ba Ba but I didn't know about this race."
Doleuze didn't have to worry. He positions Good Ba Ba right behind Happy Zero and as the favourite makes his move into the straight, the cagey old champion is shadowing him all the way. The fans see the move, and they respond, and Good Ba Ba takes the race by a half-length.
"To win that day really was something amazing," says Doleuze. "I think it proves that he was one of the best milers ever. I never thought I was going to win the race.
"I don't know what happened in the straight but suddenly I knew we were going to win. I never had a feeling like that.
"It was one of the best days of my life and after that the horse was never as good again. He didn't win again. It was like he saved it all up for that race and he gave it everything he had left."